A UNESCO Biosphere Reserve ever since 1993, Menorca is an ideal place to escape to when you need to relax, reconnect with nature, and recharge your batteries. And what a better way to do so than in a private holiday villa of your own?
Life on the easternmost of Spain's Balearic Islands moves at a languid pace, revolving around long lunches by the sea and lazy days at the beach. A friendly, laid-back feel permeates the air here even in the peak summer season, when you can stroll along its scenic coastal paths or go bird watching in the lagoon of S'Albufera des Grau and hardly see anyone.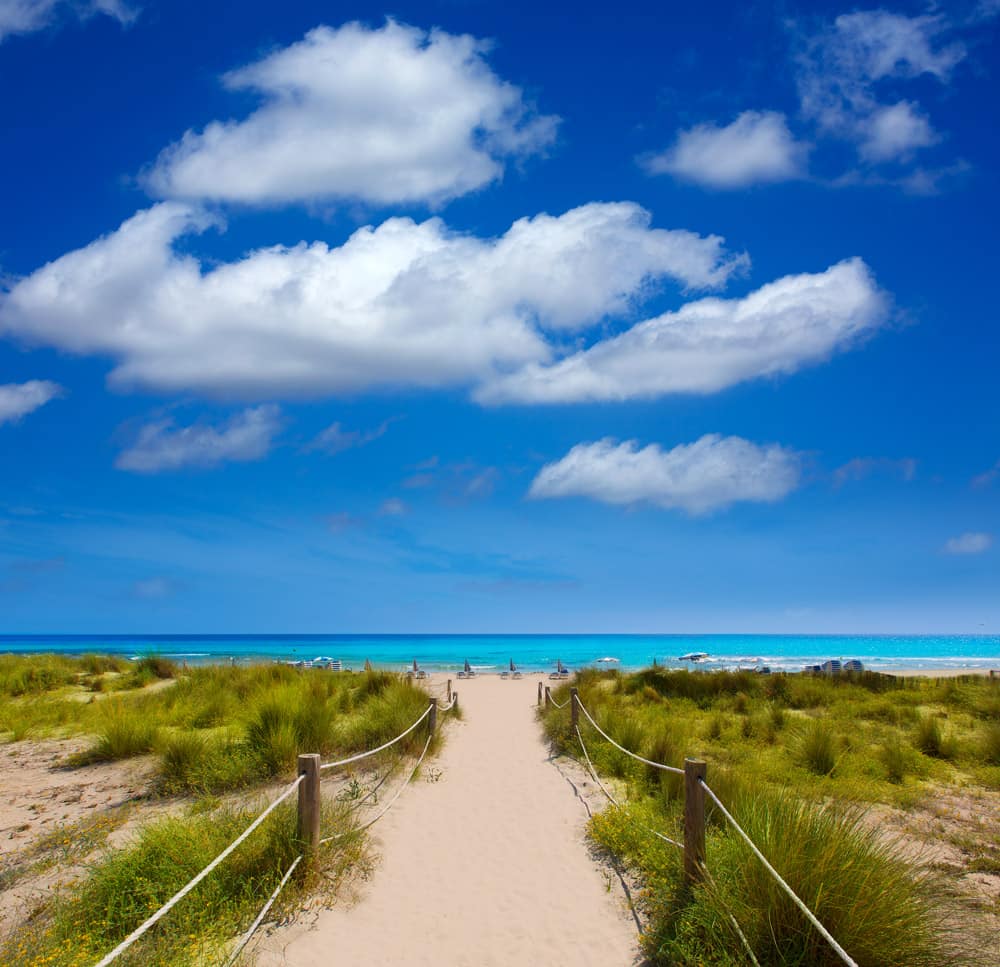 Unlike the more famous island of Mallorca nearby, Menorca is gloriously quiet and unspoilt. And while its white-sand beaches are among the best in the Mediterranean, you will have no trouble getting a pristine stretch all to yourself.
Peppered around its 216 km coastline are hundreds of secluded little coves with translucent waters and bright blue bays framed by untouched nature. As you move inland, however, the scene changes to grassy wildflower meadows and rolling countryside scattered with Bronze Age settlements.
In many respects, a stay in a Menorcan villa is like holidaying in paradise. Comfort blends harmoniously with nature, privacy is paramount, and you have the freedom to do what you want, when you want.
Unlike staying in a touristy hotel, surrounded by all types of guests, a vacation rental can make you feel like a local. You will have all the space you need to move around, cook your own meals, and spend magical holiday moments with your friends or family.
These properties provide the perfect place to unwind and boast glorious outdoor spaces so you can dine al fresco or soak in the Balearic sun as long as you wish. Many of them come with private swimming pools and beautiful gardens, ensuring hours of recreation and entertainment for you and your traveling companions.
Another benefit of renting a holiday home when visiting Menorca is that you can enjoy the luxury of a beautiful private home for much less than the cost of staying at a good hotel. They combine supreme comfort, wonderful amenities, and excellent value for money into an alluring, convenient package.
In addition to tranquility, peace of mind, and a chance to reconnect with your loved ones, these villas provide a great base from which to explore Menorca's idyllic surroundings and its unique cultural treasures. This beautiful, tiny island is just 48 km long and 16 km wide, which means you will never be too far from a stunning white sand beach, a good restaurant, or a charming traditional village.
Whatever resort or area you choose to base yourself in, you are guaranteed to have a memorable time. Nearby activities and attractions vary depending on the destination, and so does the view out of your window. While most of the properties have inspiring sea vistas, others make up for it with gorgeous amenities or serene rural settings.
Whether you're looking for a tranquil retreat where can truly relax and revive, or want to stay closer to the action, there is something to suit anyone in Menorca.
Most properties come with complimentary internet access, air conditioning, BBQ's, and fabulous infinity pools, while destinations cover everything from the delightful resorts of Cala'n Bosch and Cala Galdana to the bucolic countryside surrounding Mahon, the island's small, elegant capital.
If outdoor activities are your passion, then Menorca is the best place to be. Dazzling beaches, crystal clear waters, and a favorable climate make the island a paradise for watersports like sailing, windsurfing, and scuba diving, while its beguiling landscapes invite long walks, bike rides, and scenic horse riding tours.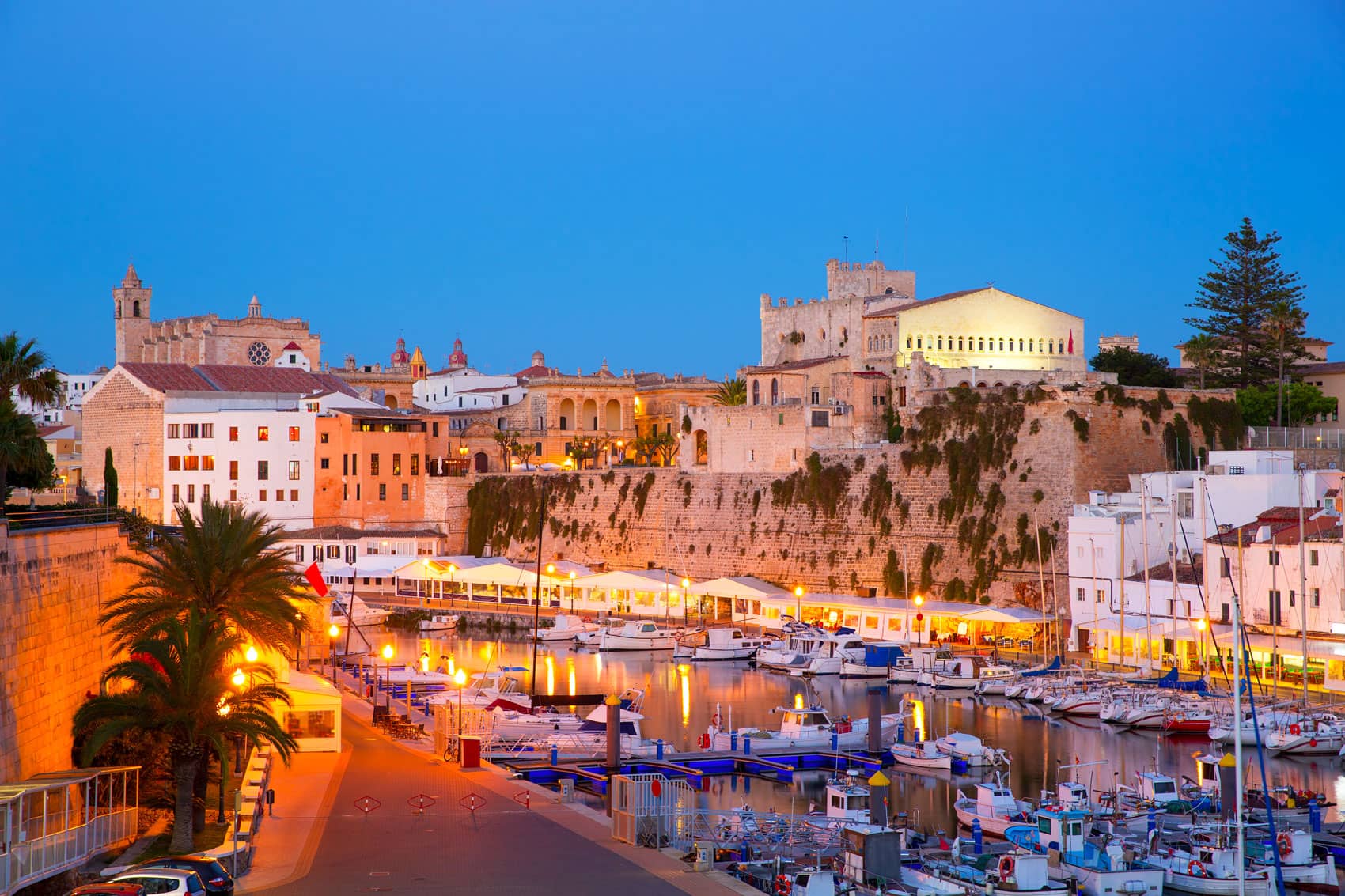 For culture lovers, a visit to Ciutadella is a must. This delightful, historic town on the western end of the island is home to a picturesque little port lined with waterfront restaurants and an attractive old town brimming with shops, cafes, and architectural gems from different time periods.
All Images Licensed by Ingram Image