With a convenient location between Barcelona and Costa Brava, and a cosmopolitan mix of top international brands at fantastic prices, it's no surprise La Roca Village is the ultimate shopping destination for travelers to the City of Gaudi.
Whether you are a keen fashionista or a bargain hunter looking for the best buy, La Roca Village has everything you need and even more.
With a beautiful layout of elegant tree-lined avenues and inspiring Catalan architecture that reminds of the 19th century glory, this charming outlet village boasts over 100 luxury boutiques where you can enjoy discounts of up to 60 percent all year round. The fashion offer ranges from world-famous labels like Guess, Ralph Lauren, and Versace to Catalan favorites such as Lupo, Custo Barcelona, and Desigual.
In addition to the designer clothing, La Roca Village features a nice selection of home furnishings, lifestyle stores, trendy cafes, and upscale restaurants serving both traditional and international fare. Also, undecided customers can call upon the services of a personal style consultant – a person specialized in helping clients choose the perfect outfit.
This shopping heaven lies only 40 min from the city and can be reached by car, by train (from Barcelona Sants station to Granollers, where a shuttle bus runs to the Village), or by the Shopping Express from the center of Barcelona.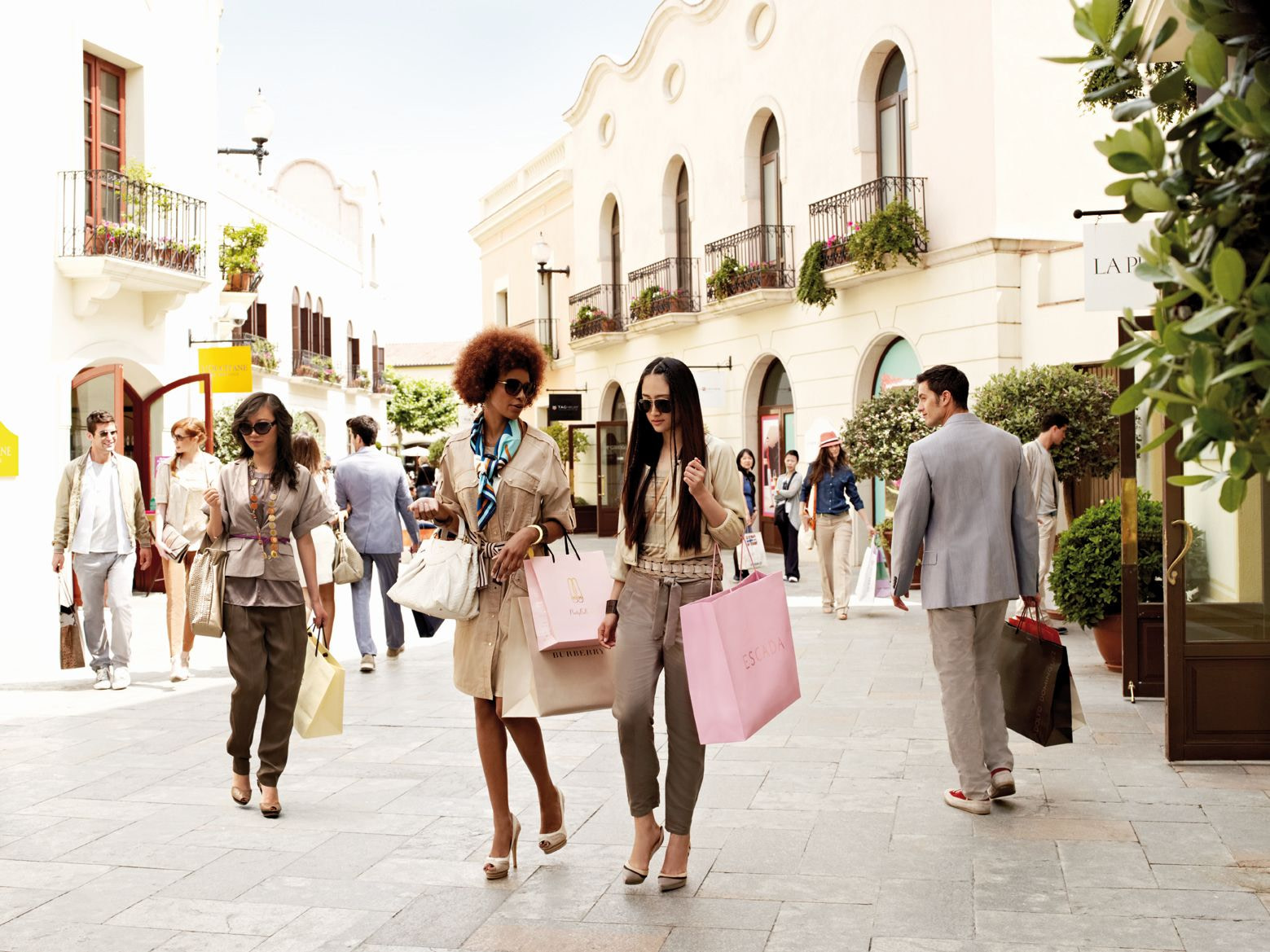 La Roca Village is part of Chic Outlet Shopping, a collection of luxury outlet Villages by Value Retail.