Spain's artistic pride shines through in the marvelous museums of Madrid. Along with priceless works by Goya, Velázquez, and Picasso, these remarkable cultural institutions shelter masterpieces by international artists and intriguing temporary exhibits, spanning centuries of creative expression.
Whether you're into Spanish surrealists, Flemish masters, sculpture or photography, these are the best Madrid museums for art lovers:
The Prado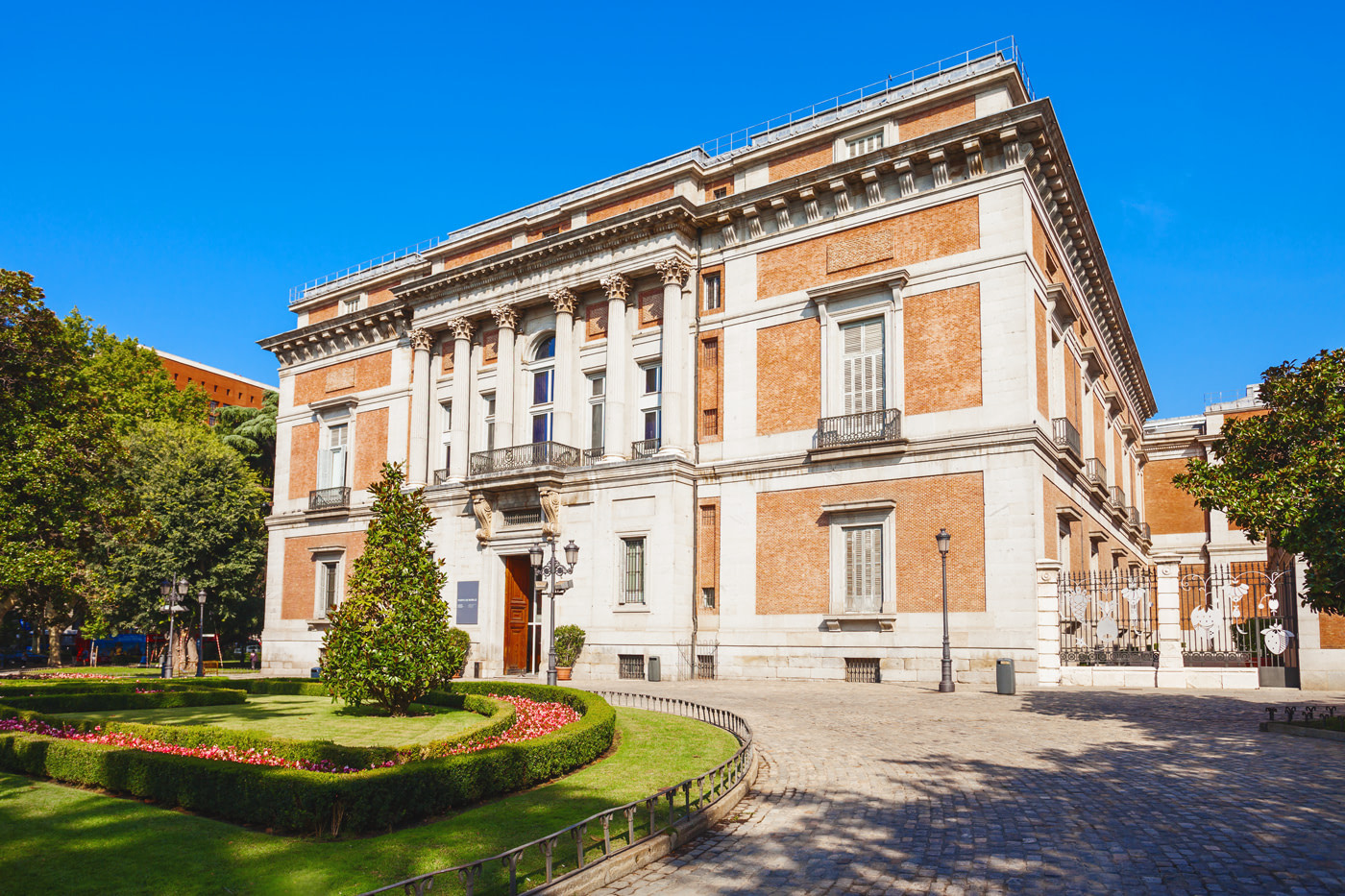 Located on the beautiful Paseo del Arte in central Madrid, the Prado Museum (Museo Nacional del Prado) is one of the capital's top cultural attractions and undeniably the most famous museum in Spain.
Home to the largest collection of Spanish paintings in the world, it brings to the forefront works by world-famous local artists like Murillo, Goya, Velázquez, and Ribera, but also masterpieces by El Greco, Rembrandt, Titian, and Van Dyck. Highlights include Las Meninas – Velázquez's most precious oil on canvas, The Garden of Earthly Delights by Hieronymus Bosch, and El Greco's The Nobleman with his Hand on his Chest.
In addition to paintings, the gallery is filled with extraordinary Spanish and Italian drawings, Roman carvings, Italian bronze sculptures, as well as stunning decorative art – from Flemish tapestries to Talavera pottery to opulent tableware.
With more than 9,000 paintings, 5,000 drawings, 2,000 prints, and other 2,000 superb decorative objects, Madrid's Museo del Prado stands alongside the Louvre, the Met, and Florence's Uffizi Gallery on top of the world's greatest art museums.
Thyssen-Bornemisza Museum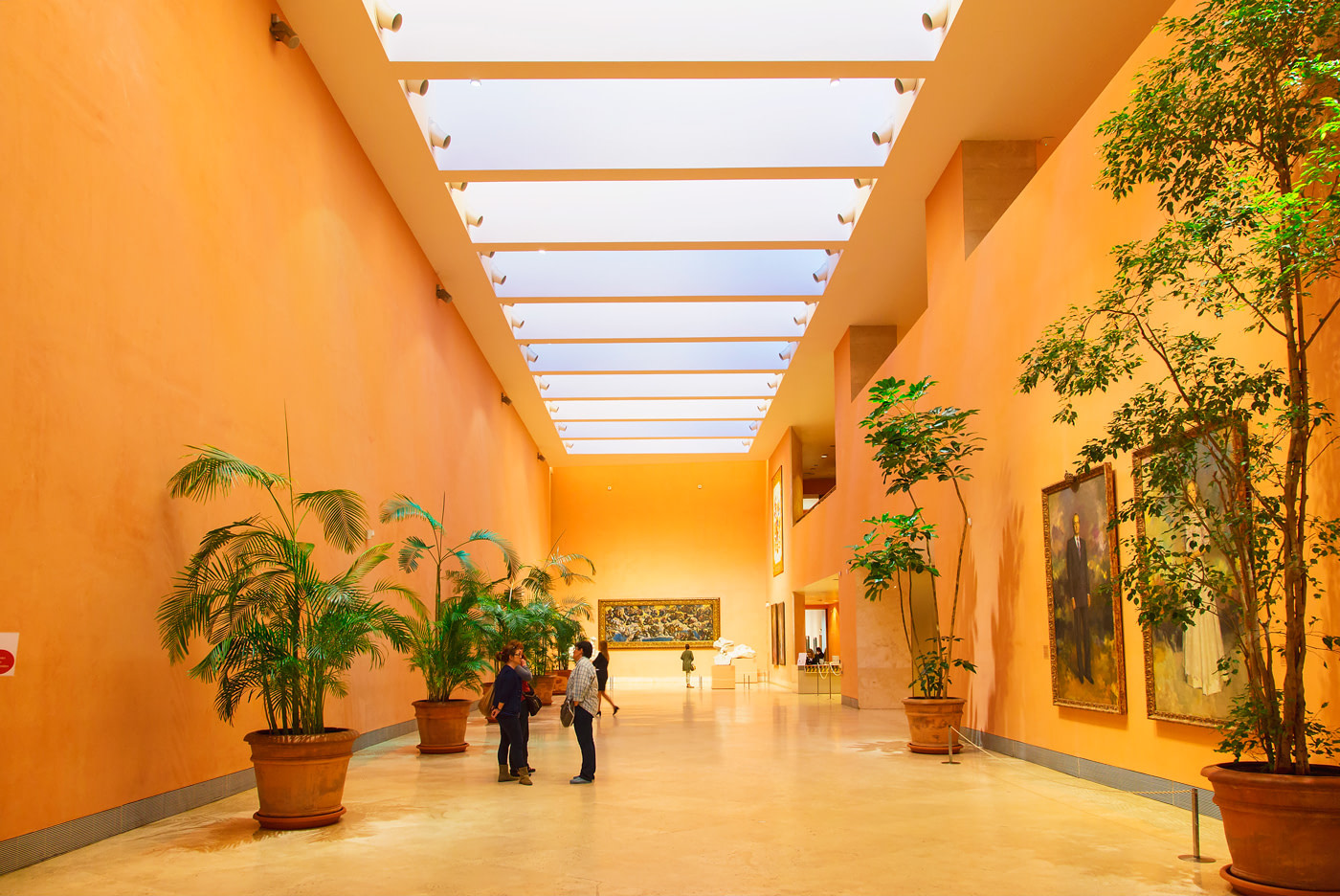 The Thyssen-Bornemisza Museum contains one of the finest private collections of art in the world and spans a variety of artistic styles from the 13th to the 20th century. It is a delightfully varied gallery, with something for every taste.
Medieval art enthusiasts should head straight to the 2nd floor, where carefully curated rooms house wonderful Italian, German, and Flemish religious paintings, whereas fans of cubism and pop art can feast their eyes on treasures by Dali, Picasso, Roy Lichtenstein, and Joan Miró on the museum's ground floor. Home to Van Gogh's Les Vessenots, Gauguin's Mata Mua, as well as masterpieces by Goya, Cézanne, and Matisse, the first floor is sure to satisfy even the most hard to please art enthusiast.
Museo Thyssen-Bornemisza occupies a beautiful 19th-century Neoclassical mansion (Villahermosa Palace) on the grand Paseo del Prado boulevard, and, together with the Prado and Reina Sofía galleries, forms Madrid's iconic "Golden Triangle of Art".
Museum of Romanticism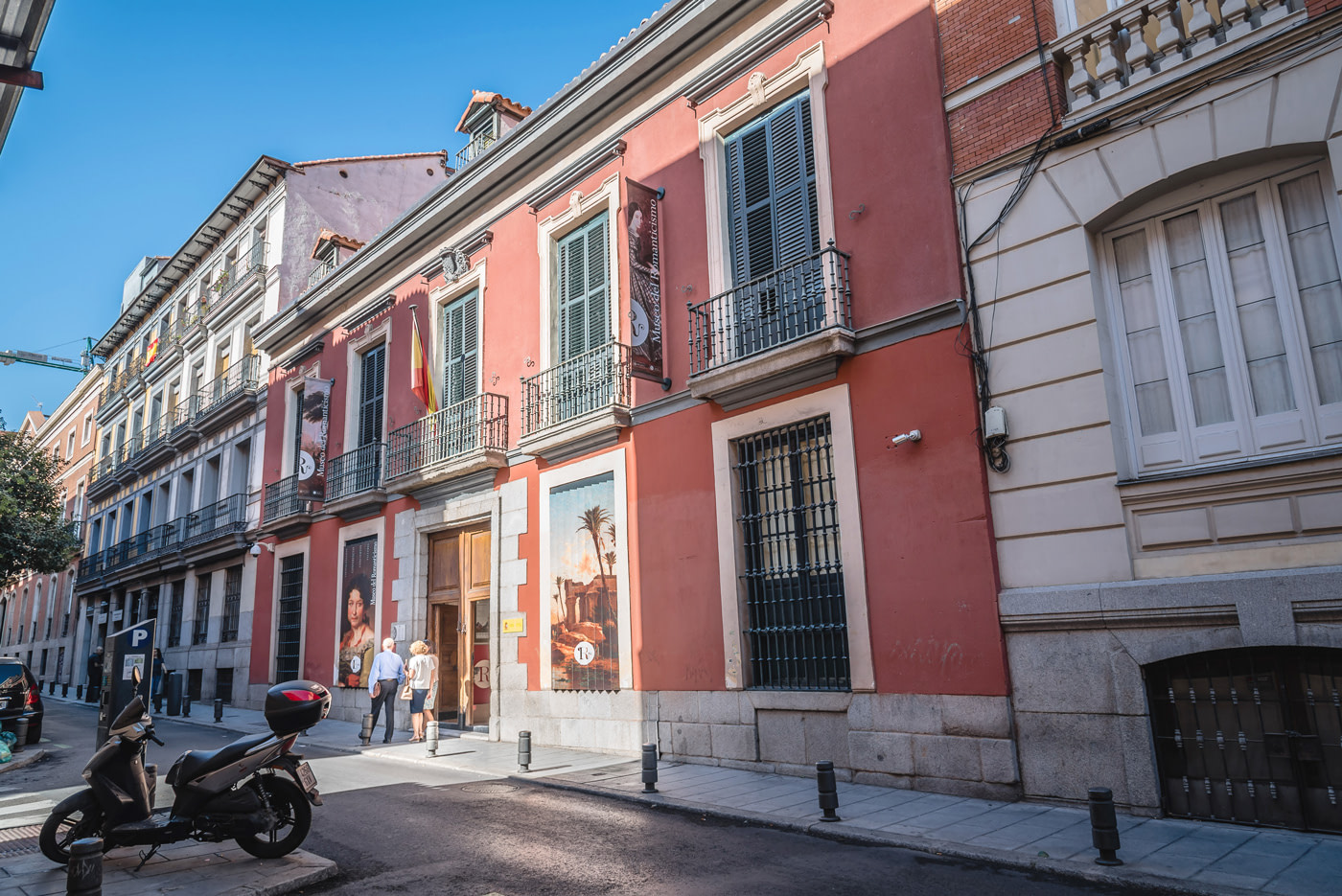 A visit to the National Museum of Romanticism takes visitors back in time to the Romantic era. Formerly known as Museo Romantico, it paints a vivid image of how life in Madrid was like during this period.
Housed in an elegant Neo-classical palace on Calle de San Mateo, in the cosmopolitan Chueca neighborhood, the museum's rooms are lavishly decorated with original pieces of furniture and art objects in order to recreate the enchanting atmosphere of Romantic Madrid. Guests can also admire a remarkable collection of 19th century paintings, including works by Goya, Madrazo, and Antonio María Esquivel.
The museum's Café del Jardin is a quaint place to relax and enjoy some delicious homemade cakes.
CaixaForum Madrid
CaixaForum Madrid is a modern art gallery and socio-cultural center situated on Paseo del Prado, next to the city's Golden Triangle of Art.
The museum resides in the former Mediodía Electric Power Station, one of the city's most striking modernist industrial buildings, and its spectacular redesign by award-winning Swiss architects Herzog & de Meuron is bound to impress both art and architecture buffs.
Equally enthralling, the exhibitions inside run the gamut from contemporary painting to photography to multimedia shows.
The cutting-edge art gallery is also famous for the outstanding vertical garden created by the French botanist Patrick Blanc on a wall outside the building. The 24 meter-high carpet of flowers consists of 15,000 plants from nearly 250 species.
Museo Reina Sofía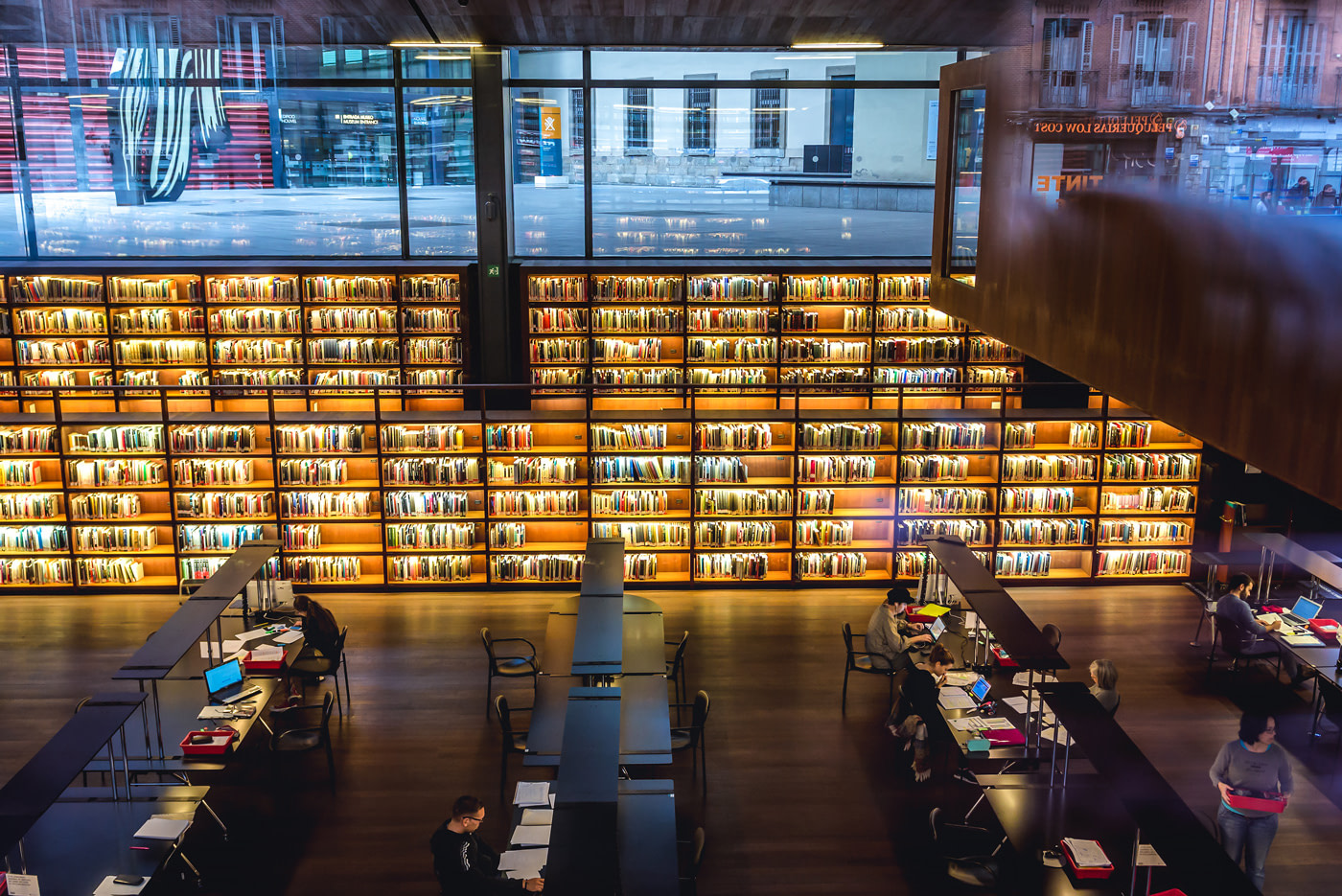 A treasure trove of Spanish and international art from the late 19th century to the present day, this is, no doubt, the best museum for art lovers in Madrid.
Picasso's Guernica alone is worth the pilgrimage to the Museo Nacional Centro de Arte Reina Sofía, but the gallery is overflowing with artworks by 20th-century masters, including Dalí, Miró, Max Ernst, and Georges Braque, to name but a few.
The permanent collection consists of 20,000 pieces of art, which, along with the roster of temporary exhibits, makes it one of the biggest modern and contemporary art museums in the world.
Moreover, the Reina Sofía museum houses the largest Spanish library dedicated to art, a fantastic place where visitors have free access to more than 100,000 books, 3,500 sound recordings, and almost 1,000 videos.