Situated in the Convent de Sant Agusti's cloister, in the old, yet delightfully vibrant neighborhood of La Ribera, Bar del Convent makes for a great spot to relax, have fun, quench your thirst, and enjoy some fresh, healthy food while visiting Barcelona.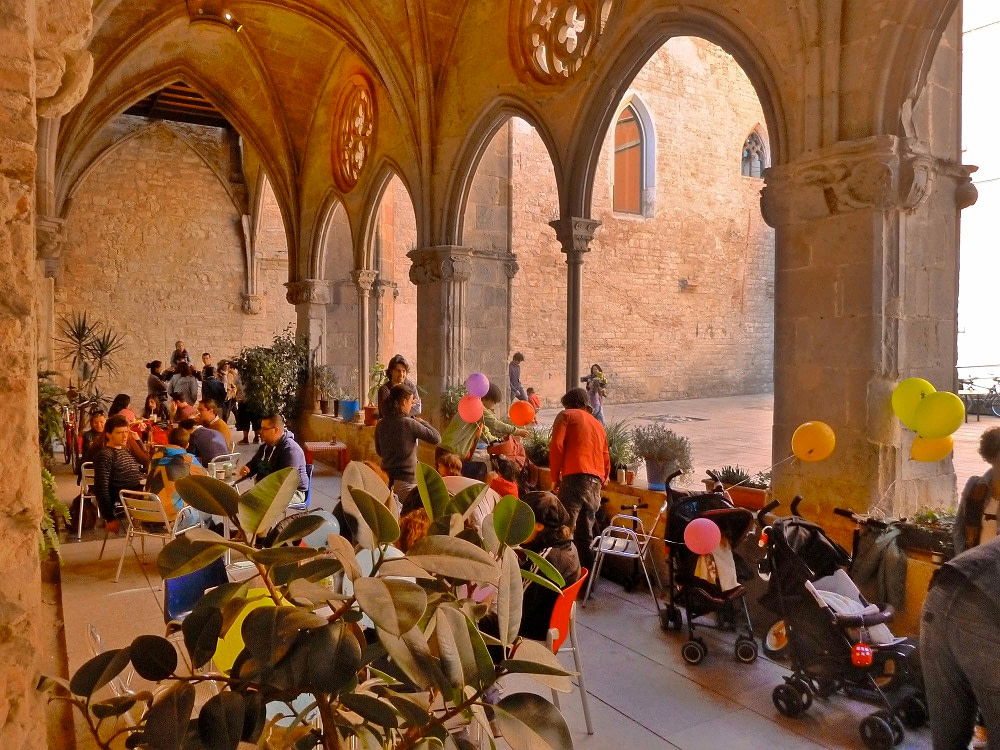 The bar's magnificent Gothic setting, with its imposing stone walls, arches, and gargoyles, oozes a mesmerizing sense of grandeur while being perfectly balanced by a warm and friendly ambience. What makes this place special, however, besides its spectacular location, is its family-oriented feel and unique philosophy of incorporating cultural activities into daily life.
Equipped with a space designed especially for children, Bar del Convent has a broad gastronomic repertoire that ranges from delicious homemade quiches, sandwiches, and artisan pastries to creative vegetarian meals and Bio baby food.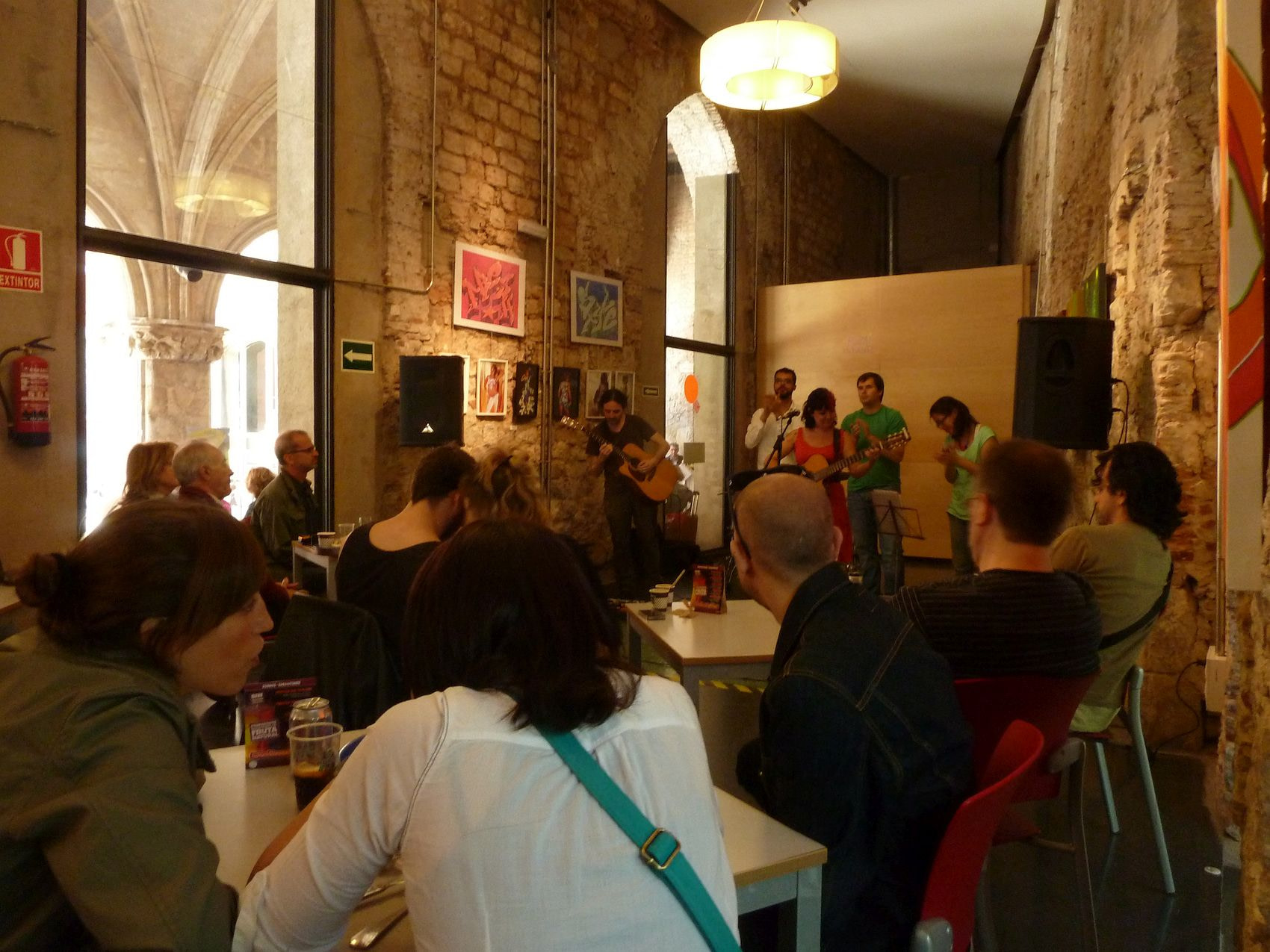 The rich and ambitious offer of cultural happenings includes art exhibitions, concerts, markets, and even child cooking workshops, transforming this place into a vibrant and creative environment that just screams "Barcelona". Not to mention it has a charming outdoor terrace surrounded by centuries of history and awe-inspiring architecture.
Bar del Convent is conveniently close to Barcelona's Parc de la Ciutadella, the Picasso Museum, the Chocolate Museum, and all the shopping and attractions of the fashionable El Born neighborhood.