With a new influx of third-wave cafés and coffee shops scattered along its cobbled streets, Palma's coffee scene has never been better.
Sure, as anywhere else in Spain, drinking a cafe con leche at the typical neighborhood cafeteria has always been part of the local culture and will always be, but nowadays, the city's hipsters sip their arty lattes in cool indie shops, where the story behind the cup is just as important as its flavor.
These new generation cafés focus on the experience and quality of their product above all else. They not only serve up delicious espresso-based drinks from specialty single-origin coffee and unique blends in cozy, aesthetically pleasing surroundings, but they're true foodie spots, with epic pastries, drool-inducing brunch items, and lots of healthy vegan treats to snack on while getting your java fix.
From local coffee roasters to sweet bakery-café concepts, bicycle-friendly venues, and sun-kissed terraces perfect for people watching, these are the best cafés in Palma.
Arabay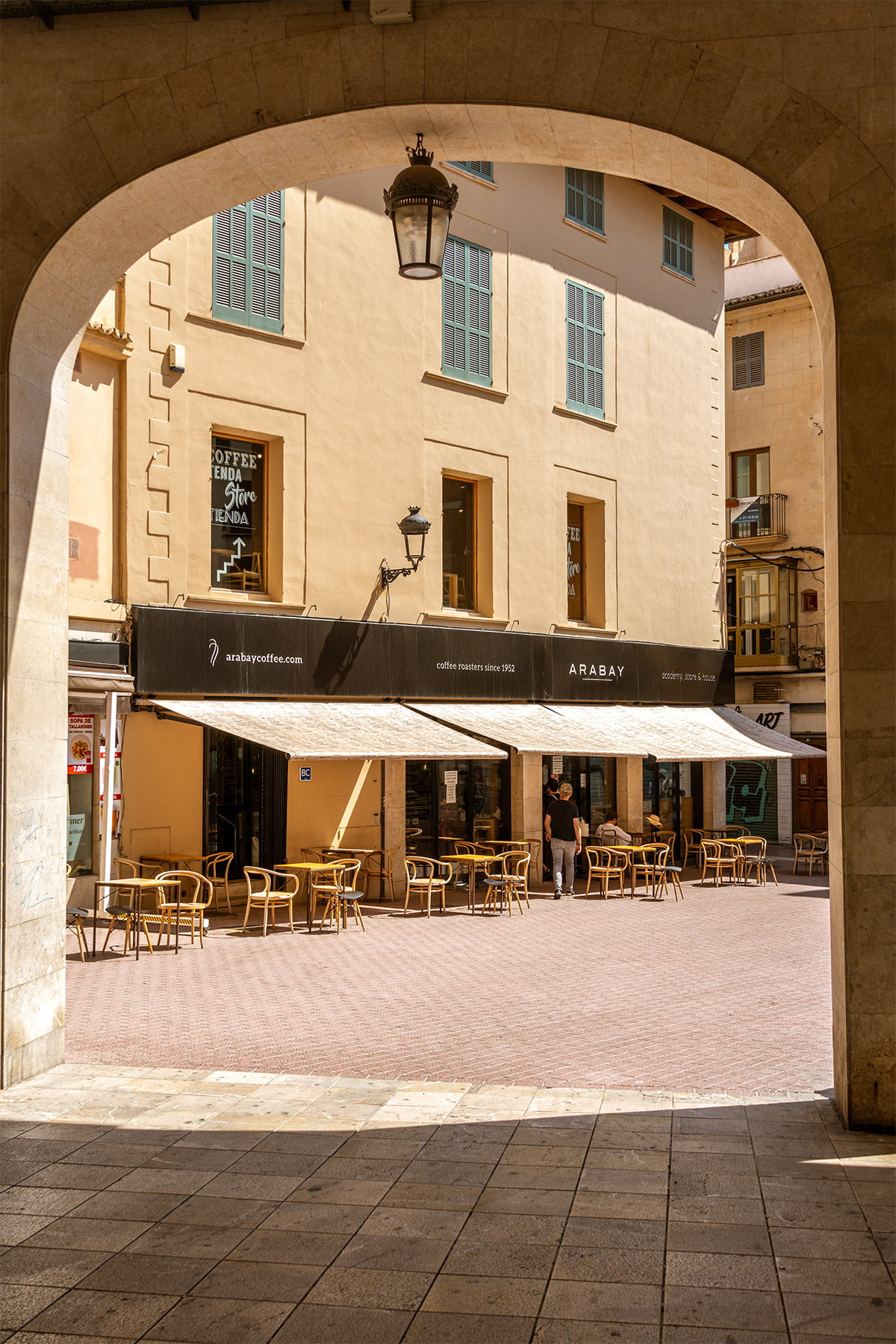 Located in the city center, right next to Plaza Mayor, Arabay is one of the most popular cafés in Palma, and for good reason. As expert coffee roasters since 1952, you can rest assured their concoctions are fresh and flavorful, and only high-quality 100% Arabica beans make it into your cup – whether that's a velvety espresso, a vegan latte macchiato, or a refreshing cold brew.
The 3-story café has its own onsite roastery and coffee shop, as well as an academy where barista courses, coffee tastings, and various specialty workshops are often organized. Its modern interiors and extensive opening hours (8am – 8pm), along with a tempting menu of pastries & toasts, make Arabay a thriving social hub for both locals and tourists.
Mistral Coffee Roasters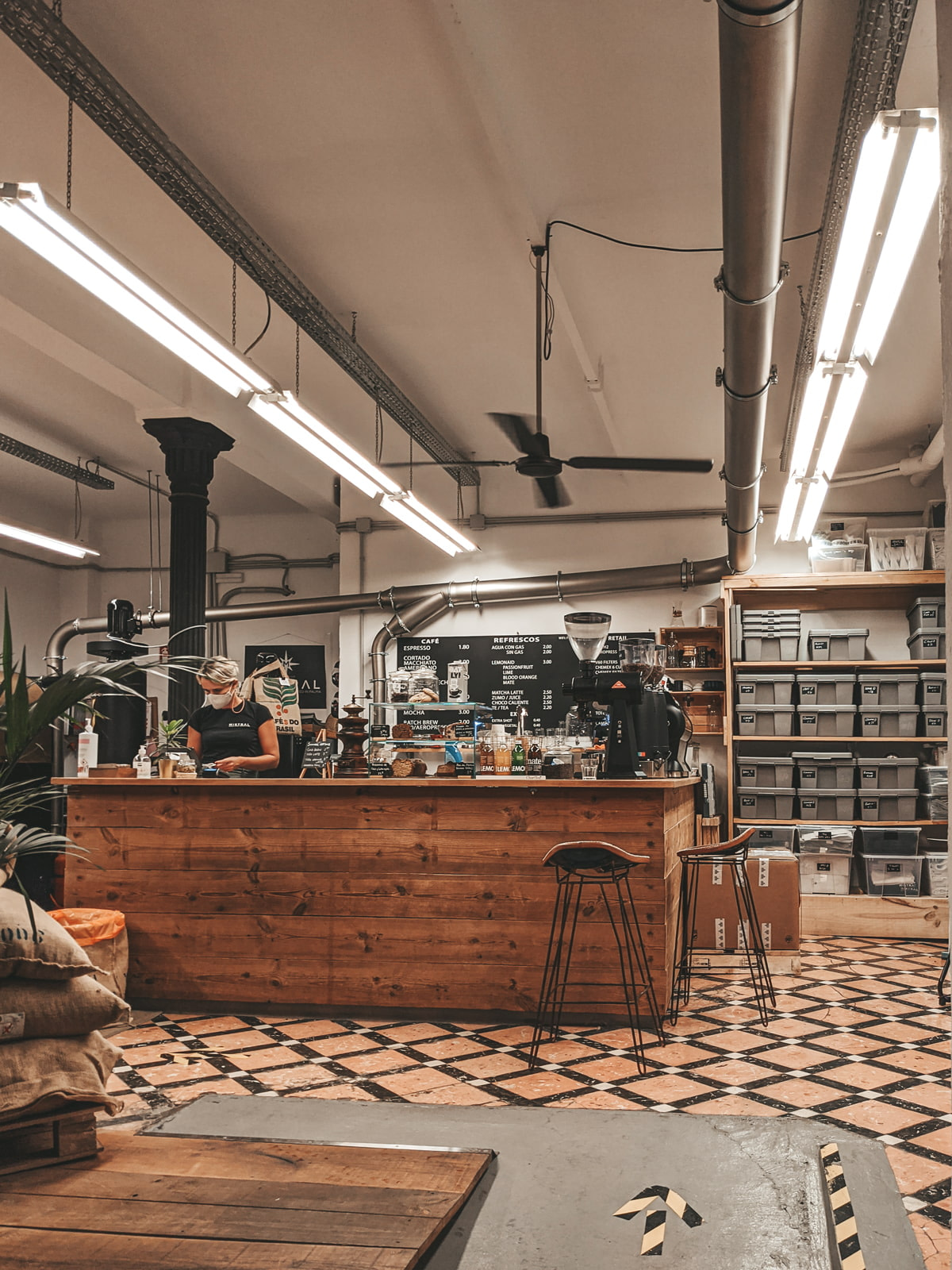 The city's first and foremost specialty coffee roaster, Mistral is known for serving up some of the best coffee in Spain, let alone Palma. Tucked away on a side street in the old town, not far from Arabay, their hip little café is decorated with raw wood, roasting machines, and jute bags of coffee beans, giving it a cool, urban vibe.
They specialize in single-origin coffee, which they source from farms around the world and then hand roast it here in Palma. Unsurprisingly, Mistral coffee can be found in multiple cafés throughout town, and you can also buy it online, but it's this particular coffee shop where the owners' passion for the beans truly shines. Select from a variety of well-crafted beverages, from intense espressos to Insta-worthy cappuccinos to fruity cold brew. Hungry? Order a freshly made cake or cookie from the small vitrine above the counter!
Fibonacci
Given the northern Europeans love affair with Palma, and Mallorca in general, it's little surprise that one of the best coffee spots in town comes courtesy of a Norwegian, who missed his café-bakery stores back in Oslo so much, he decided to open one here.
Fibonacci is a unique bakery-cum-café concept with several locations throughout Palma. In addition to excellent coffee and artisanal baked goods made from organic ingredients, they also serve natural smoothies, teas, and a selection of gourmet products such as extra virgin olive oil and exquisite spreads.
Smack dab in the center of Palma, right in front of the 14th- century church with the same name, Fibonacci San Nicolás has a cozy, contemporary feel, with wooden shelves and floor-to-ceiling-windows, making for a wonderful place to stop and rest during a long day of shopping and sightseeing around the old town.
Rosevelvet Bakery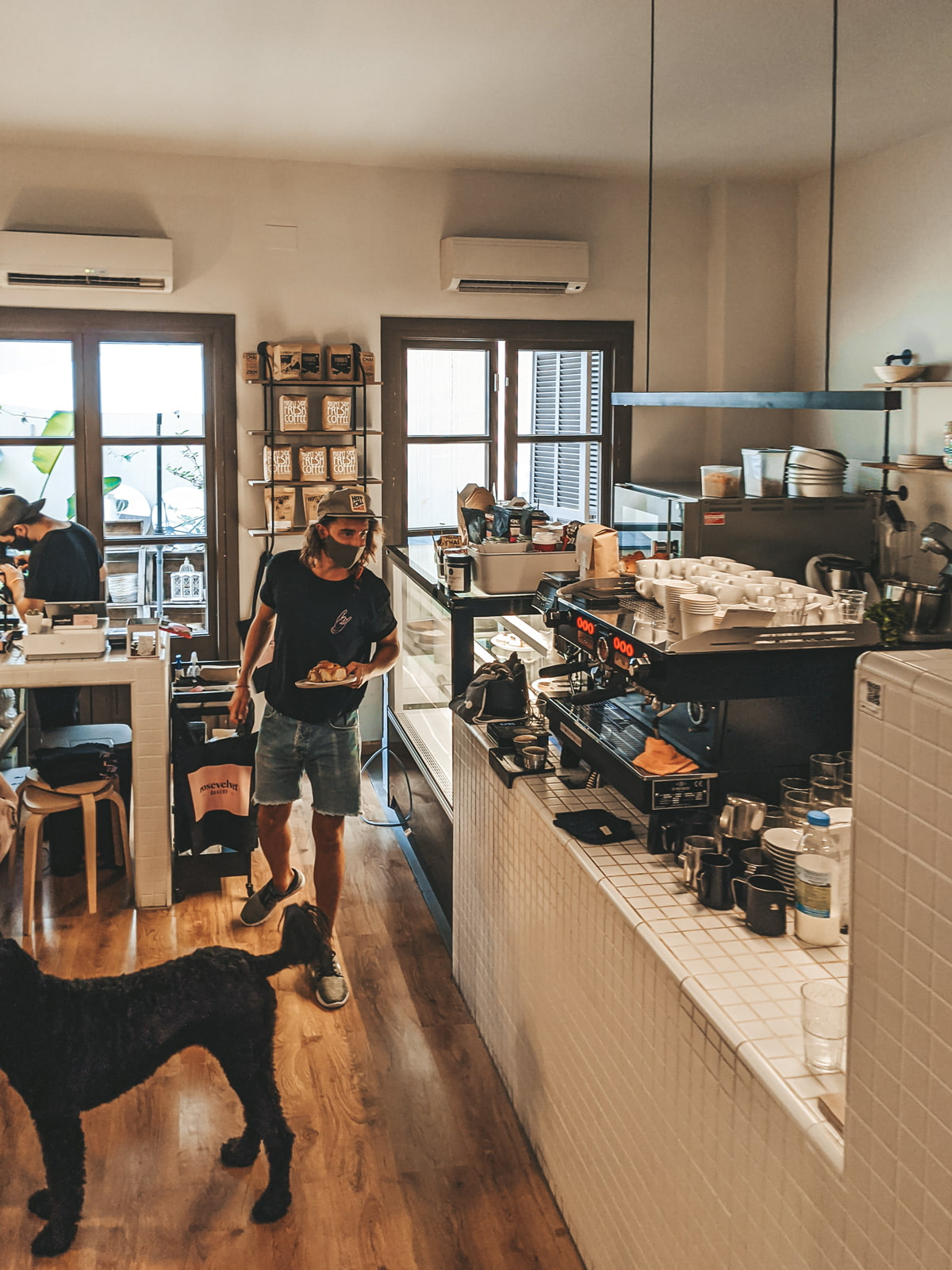 There's more than what meets the eye at this low-key café tucked away on a small street close to La Rambla. Inspired by its owners' trips to New York, Rosevelvet Bakery really is a slice of Brooklyn in the heart of Palma. Coffee comes from some of the best European roasters, including Berlin's The Barn, and their pastries and cakes are among the finest in town. Good luck choosing between those heavenly cinnamon buns, a perfectly crafted slice of banoffee pie, and Rosita's to-die-for cheesecake! I sure couldn't!
The salty side of things is equally as tempting, with a range of gourmet options for brunch/lunch such as artisan bread pastrami sandwich, pulled pork brioche, or a green leaves salad with apricots and feta cheese.
La Molienda
No list of cafés in Palma would be complete without mentioning La Molienda, a beloved corner café in the beautiful, yet not so touristy, barrio of San Jaume.
As pioneers of the specialty coffee movement in Palma, the three friends behind La Molienda put a great emphasis on the quality of their beans, which are sourced mainly from roasters based in Spain (Nomad, Right Side Coffee Roasters, or Toma Café) and provide the ideal base for intensely flavored espressos and milk-based specialties. And speaking of milk, theirs comes directly from Minorcan farms, unless you prefer a plant-based alternative, of course.
But coffee is just the beginning of this café's charms – the menu is brimming with healthy vegan options prepared using seasonal, organically certified ingredients, like pumpkin soup, beetroot carpaccio, grapefruit gazpacho, or the ever-popular avo & poached egg sandwich. On sunny weekend days, be prepared to wait around 15-30 minutes for a table outside.
Rapha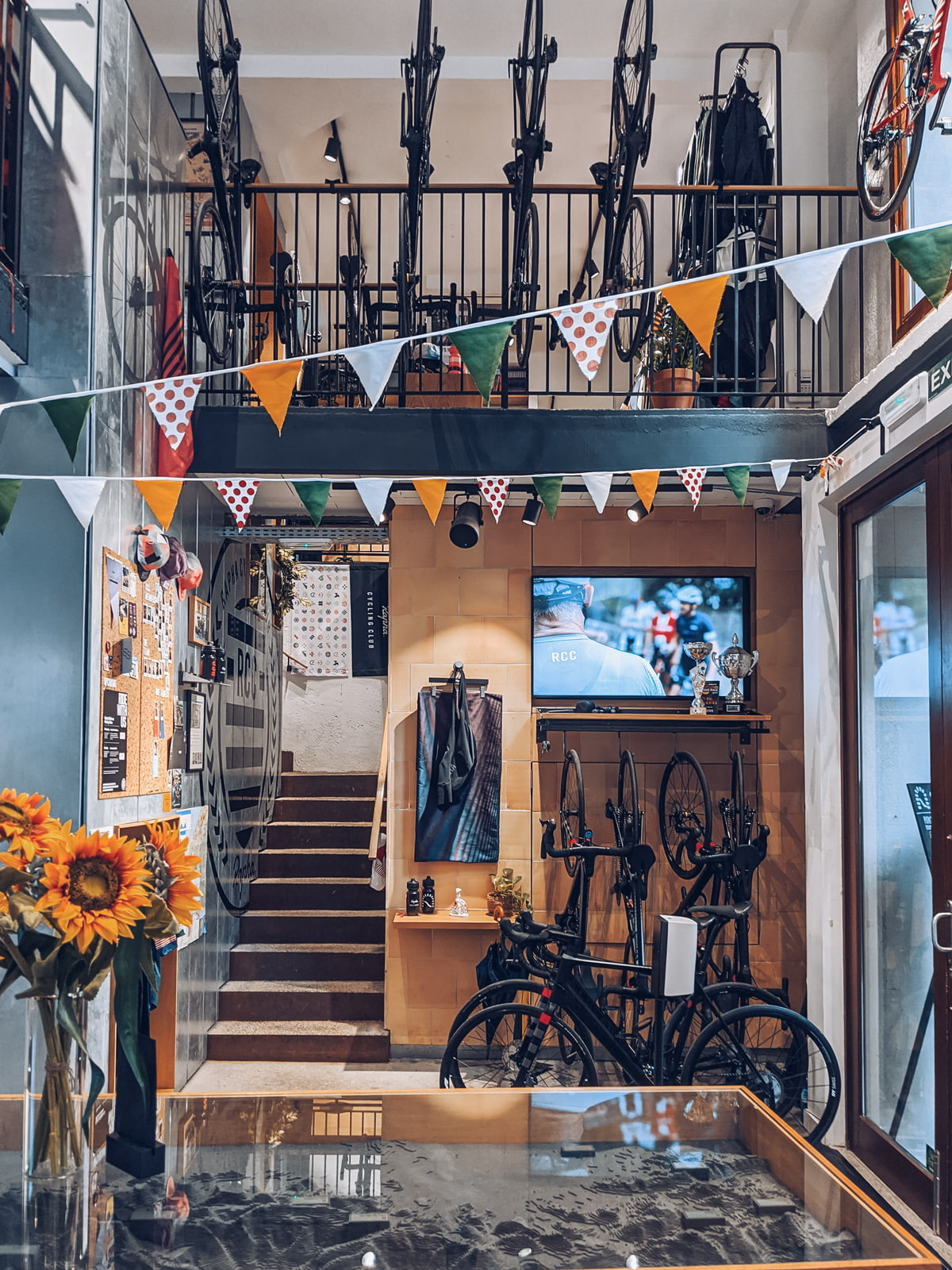 Cycling apparel meets good coffee and good vibes at Rapha, a cool little café in the charming, tree-shaded Plaça del Rosari, in the heart of Palma Old Town.
Obviously, the place is geared toward cyclists and fans of the sport who often come here to watch live races on TV, but its friendly staff, nice ambiance, and tasty menu make it an easy spot to grab a coffee and a quick bite on a sightseeing day in the city.
The styling is simple, with Rapha merchandise and cycling memorabilia throughout, and there's also outdoor seating for enjoying your breakfast/lunch al fresco. Patrons often rave about their delicious sandwiches, made with typical Mallorquín bread and other traditional Balearic Islands products like sobrasada, fig jam, or Mahon cheese from Menorca.
Café du Cycliste
Nestled on the same pretty square, just a stone's throw from Rapha, you'll find another great place to sip a coffee and talk bikes with other like-minded folk, Café du Cycliste.
True to its name, this bike café combines delicious coffee & cake with premium cycling gear in a cordial atmosphere. They also provide Cervelo bike rental and big screens to watch competitions, and even organize regular rides from the store.
Cafè Riutort
For delicious specialty coffee accompanied by scrumptious toasts and lots of positive energy, head to Cafè Riutort, a cheerful little nook just off Palma's Rambla boulevard.
Here, the casual, cosmopolitan vibe and cool industrial design make for a delightful experience. Yet, this is only the beginning, as the real star is the coffee – from Leon-based San Agustín Cafés, it's roasted onsite, beautifully prepared, and good enough to satisfy even the most discriminating taste. Their latte art is always on point and the brunch selection is brimming with reinvented island classics and creative vegan options featuring seasonal, km 0 ingredients.
Mukka Coffee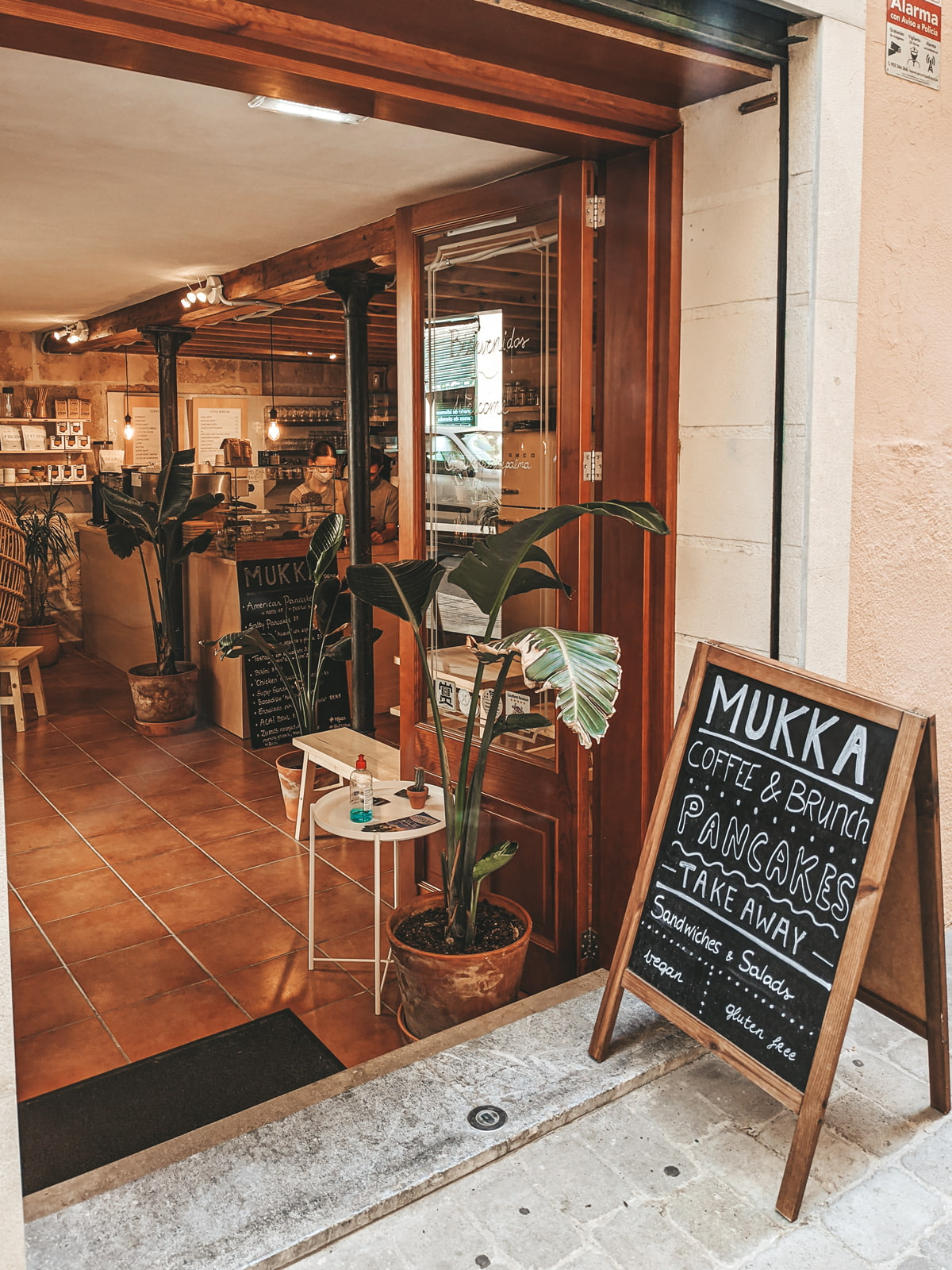 Just a few steps away from Cafè Riutort, this 100% vegan coffee/brunch spot entices the hipster crowd with healthy bowls, house-made cookies, and exquisite pies – all vegan and gluten-free.
Designed in a tasteful Scandi-meets-Mallorcan style, Mukka Coffee is a charming, intimate space where you can enjoy breakfast and lunch all day. Whether served on an avocado toast, with pancakes, or paired with spinach and cream, their signature dish – vegan fried eggs – has fans all over the city and beyond.
When it comes to drinks, beyond excellent specialty coffee brewed in a variety of ways, they serve up a colorful assortment of smoothies and fresh juices.
Fikka Farina
A small, charming Swedish bakery with wonderful coffee, Fikka Farina is the place to go if you want to taste the best cinnamon buns in Palma.
Nestled between the shops that line the busy Carrer de Sindicat, this gem is pretty easy to miss, but what a shame it would be if you did! Its name, Fika, refers to the Swedish tradition of socializing over a cup of coffee, and that's exactly what you're invited to do in this cozy cardamom-perfumed space, amidst mouth-watering Swedish pastries and shelves full of freshly baked sourdough bread.
The flour used in their products comes from Sweden's oldest mill (Lilla Harrie Valskvarn) and the pastries on offer cover the entire spectrum, from dreamy coconut cones and buttery Mazariner (Swedish almond tartlets) to spectacular cinnamon buns.
Café Rialto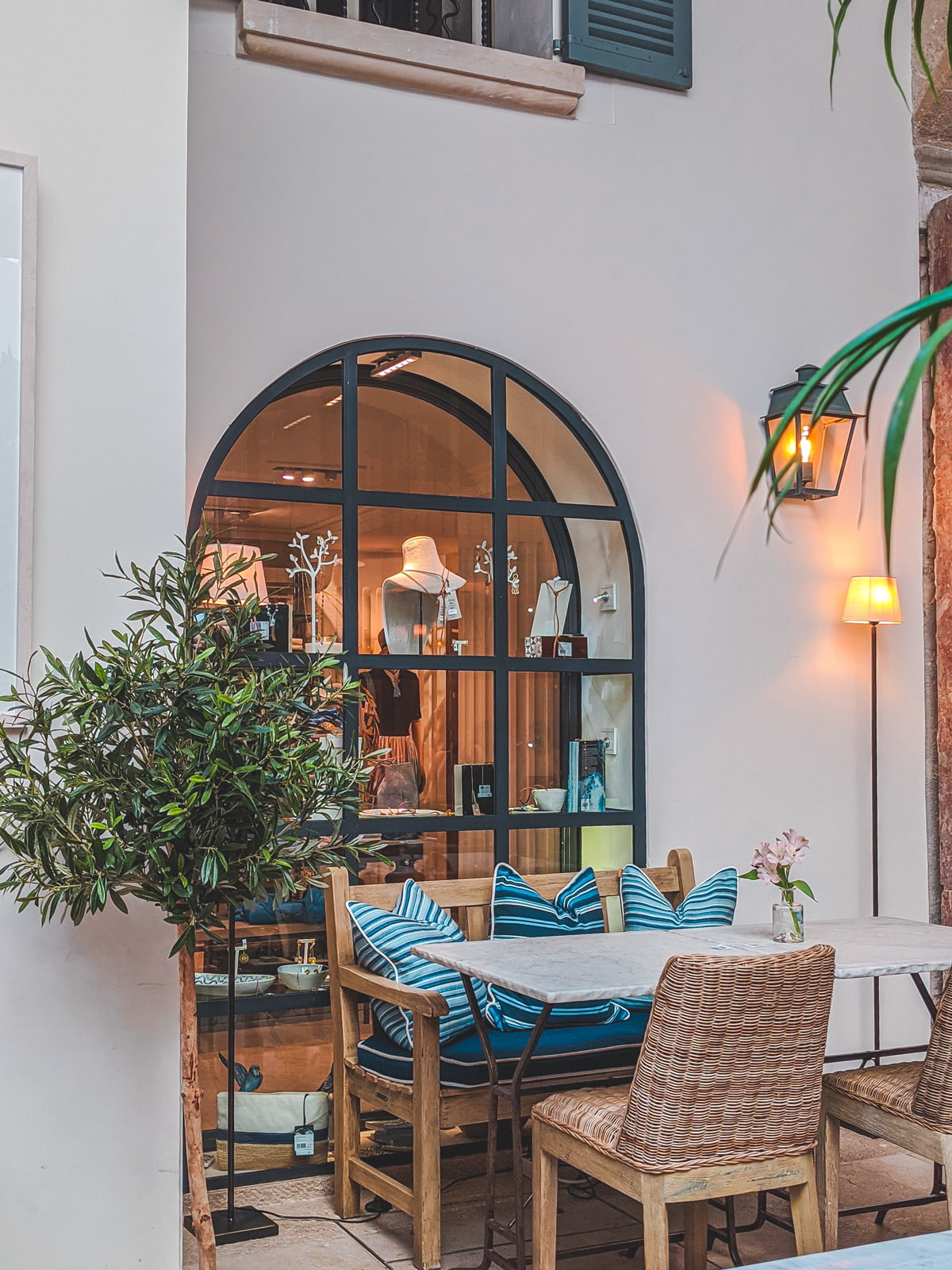 Coffee is an elegant affair at Café Rialto. Housed inside the splendid Rialto Living concept store, on a picturesque narrow street off Passeig del Born, this chic brasserie-style spot provides a tranquil escape from the hustle and bustle of the city center.
A glass roof floods the space with natural light, while the exquisite marble and rattan decor adorned with leafy plants and bright pops of turquoise give it a sophisticated modern Mediterranean ambience.
But it's not just about the look of this place, expect delicious coffee alongside a tempting range of breakfast and lunch options featuring fresh products from the island. The wine is highly recommended too, as it comes straight from the owner's own Mallorcan vineyard.