Opened over 30 years ago under the auspices of Pedro Carbonell, the founder of mixology, Dry Martini has become not only a point of reference for Barcelona's cocktail society, but also a constant on the list of the 50 best bars in the world.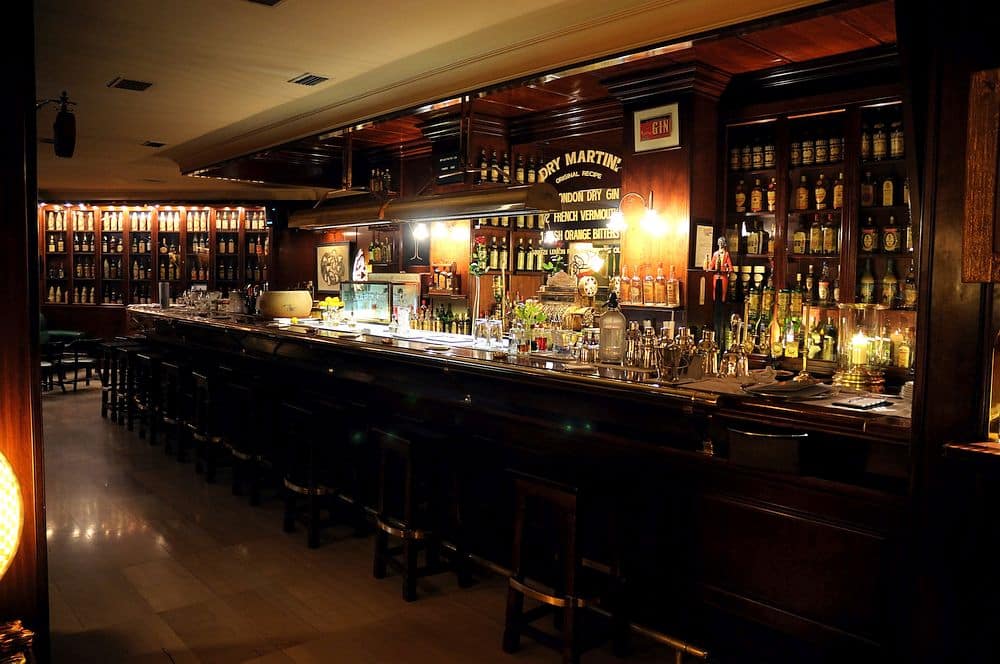 Located in the Eixample district of Barcelona, the classy English-style cocktail bar is part of Javier de las Muelas empire, alongside the iconic Gimlet Santaló on the Rec street, the tapas bar Montesquiu, and many other enchanting restaurants and cocktail establishments across Spain and even Bali.
Although it started as a Martineria, serving only its signature beverage, Dry Martini features today a select variety of both reinvented good old-fashioned cocktails, as well as innovative creations that bear the signature of Javier de las Muelas.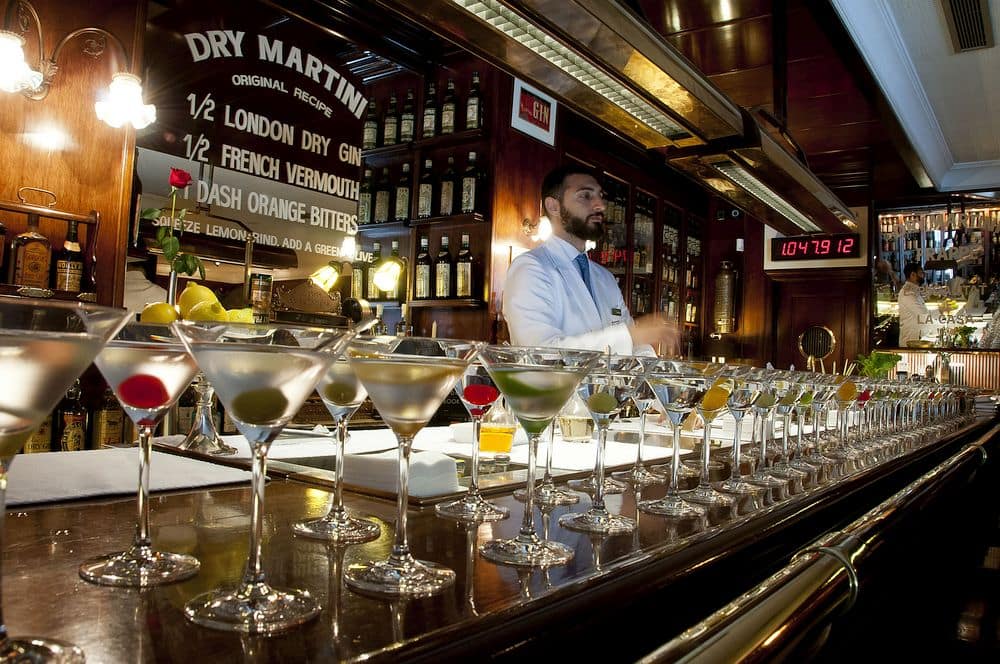 The décor is extremely stylish, with details of sophisticated materials such as leather, wood, and brass creating an atmosphere that seems pulled straight from a James Bond movie scene.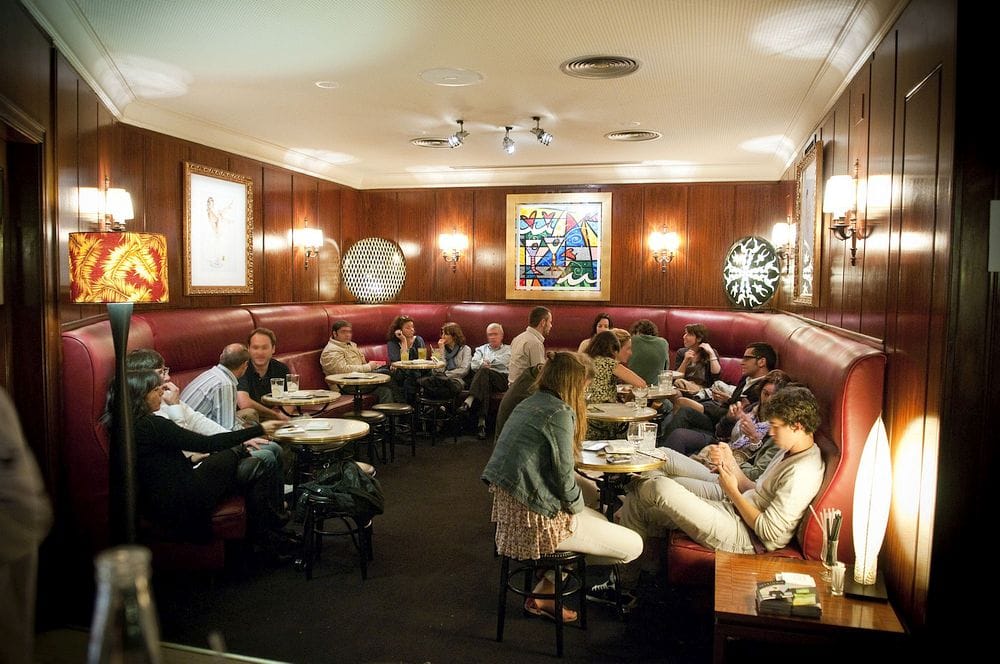 The walls are adorned with artworks dedicated to the bar's trademark cocktail, while the timeless elegance is enhanced by a refined clientele, impeccable services, expert bartenders, and discreet waiters in white tuxedos always delighted to recommend you the finest of the house concoctions.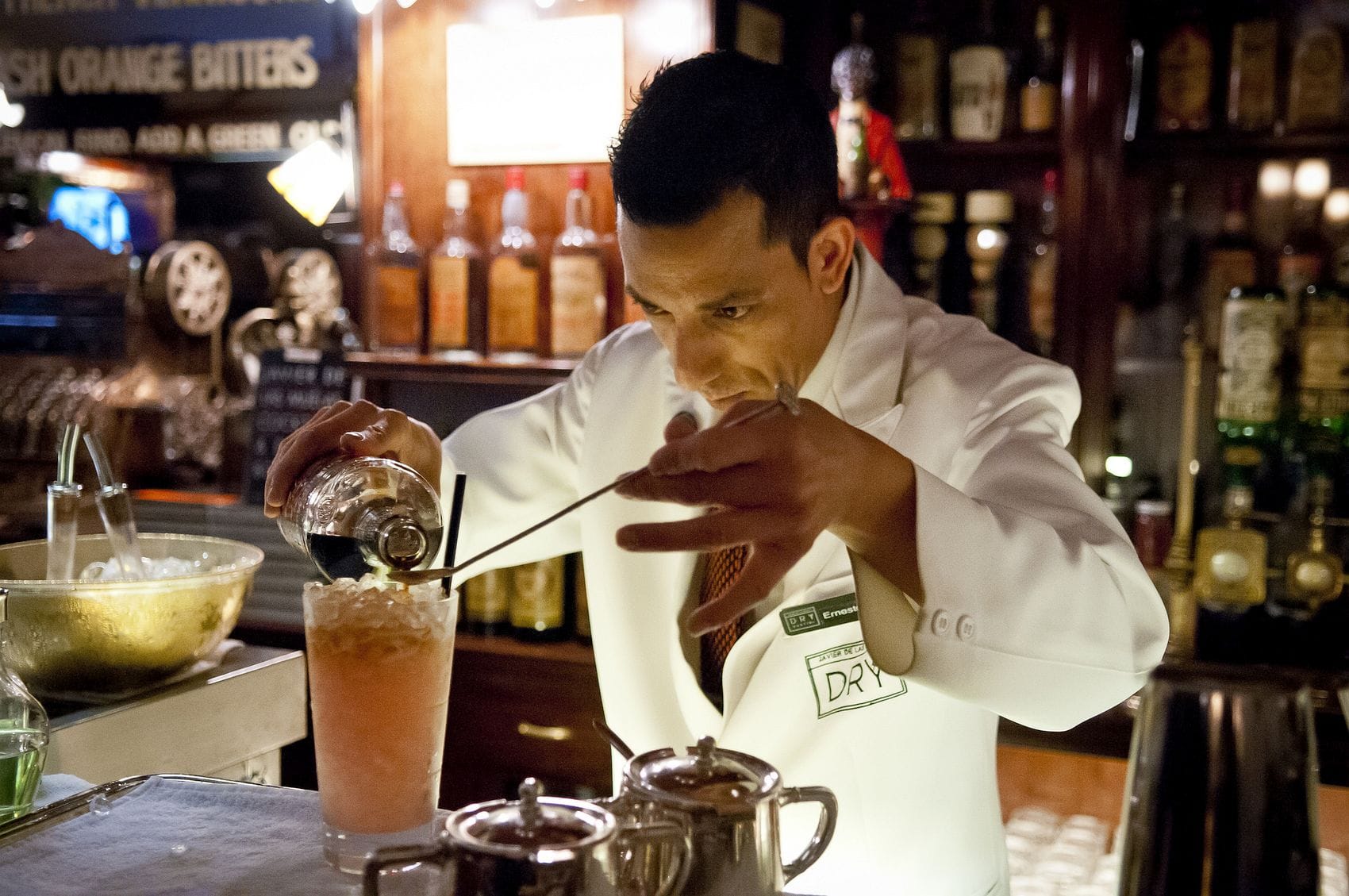 Adjoining the Dry Martini Cocktail Bar there is an equally distinguished restaurant – Speakeasy, and the Dry Martini Academy, where besides the exclusive master class workshops provided, you can also enjoy the innovative cuisine of Speakeasy restaurant and the pieces of art created by Dry Martini's bartending gurus.