Spain might not have the Netherlands' endless tulip fields or the strong flower gifting culture of France, but, with so many creative florists opening up stylish boutiques and floral design studios across the capital, there's no denying the Spanish flower scene is experiencing a renaissance of sorts.
With their vibrant botanical treasures, beautiful decor, and whimsical atmosphere, these charming flower shops in Madrid are sure to steal your heart.
AdHoc
Fashion and botanicals go hand in hand at AdHoc, one of the most unique flower stores in Madrid. Nestled in the historic Barrio de las Letras, the establishment is part fashion boutique, part florist shop, and 100 percent magical. Vibrant greenery decorates the distressed walls and fresh colorful flowers blend with creative clothing and jewelry pieces by emerging Spanish designers on the charmingly rustic wooden shelves.
Flores Búcaro
Established in 1971, Flores Búcaro is a second-generation family business and one of the most prestigious flower shops in Madrid. Over time, their spectacular floral decorations, creative vision, and unsurpassed attention to detail have contributed to remarkable occasions and royal events, such as the wedding of the Prince of Asturias.
The studio, bursting with delicate colors and fragrances, can be found on Calle de Serrano, in Madrid's trendy Salamanca district.
Savia Bruta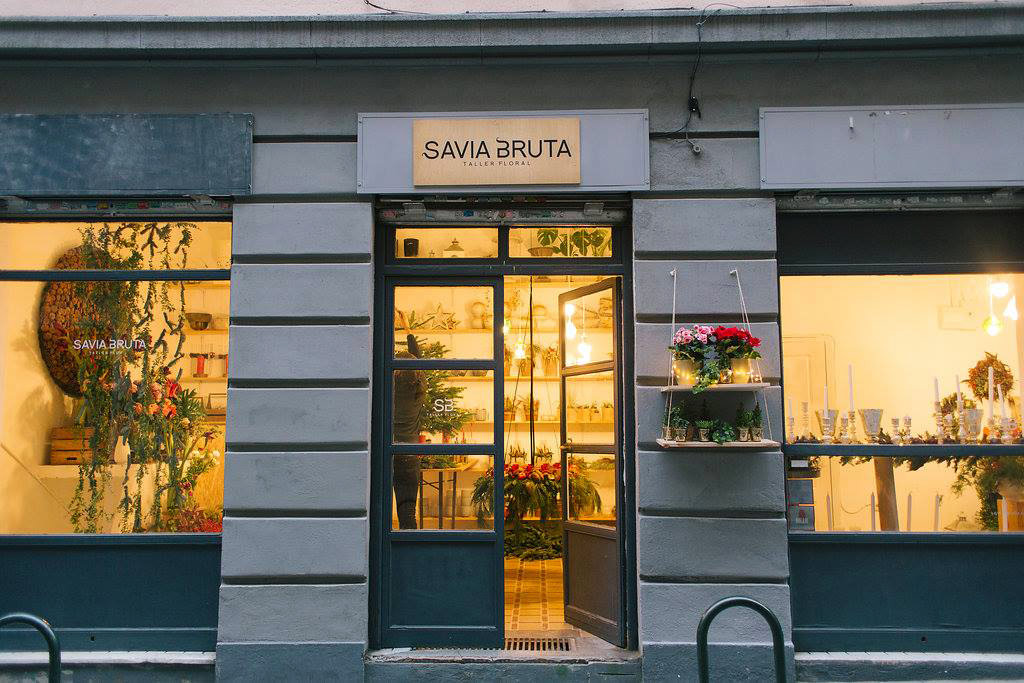 A stylish, award-winning florist in the center of Madrid, Savia Bruta values the environment, using only organic materials and flowers from sustainable, fair trade suppliers in creating original wedding bouquets and floral compositions.
As well as delivering flowers all over Spain, they also organize a variety of interesting workshops, where you can learn how to decorate your house for special occasions.
Fransen et Lafite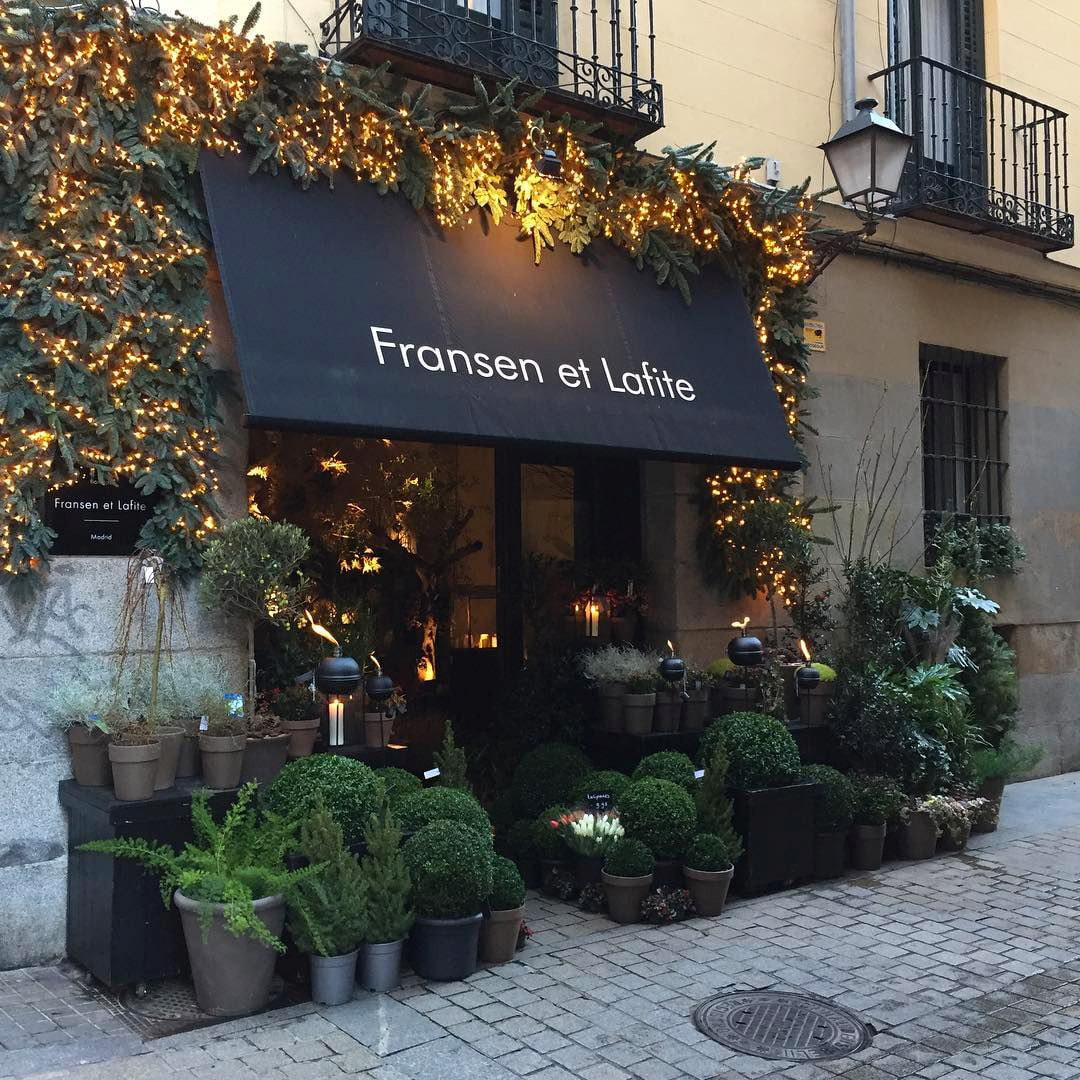 Much more than just a flower shop, Fransen et Lafite offers not only an outstanding variety of flowers and plants from all over Europe, but also stunning antiques and decorative objects, unique pieces of furniture, taxidermy, as well as an exquisite selection of candles and home fragrances.
Spread over three levels, this store near Teatro Real is a pleasure to stroll around. In addition to flower delivery, fabulous wedding ornaments, and floral designs for various spaces and occasions, Fransen et Lafite also specializes in gardening and landscaping services.
Margarita se llama mi amor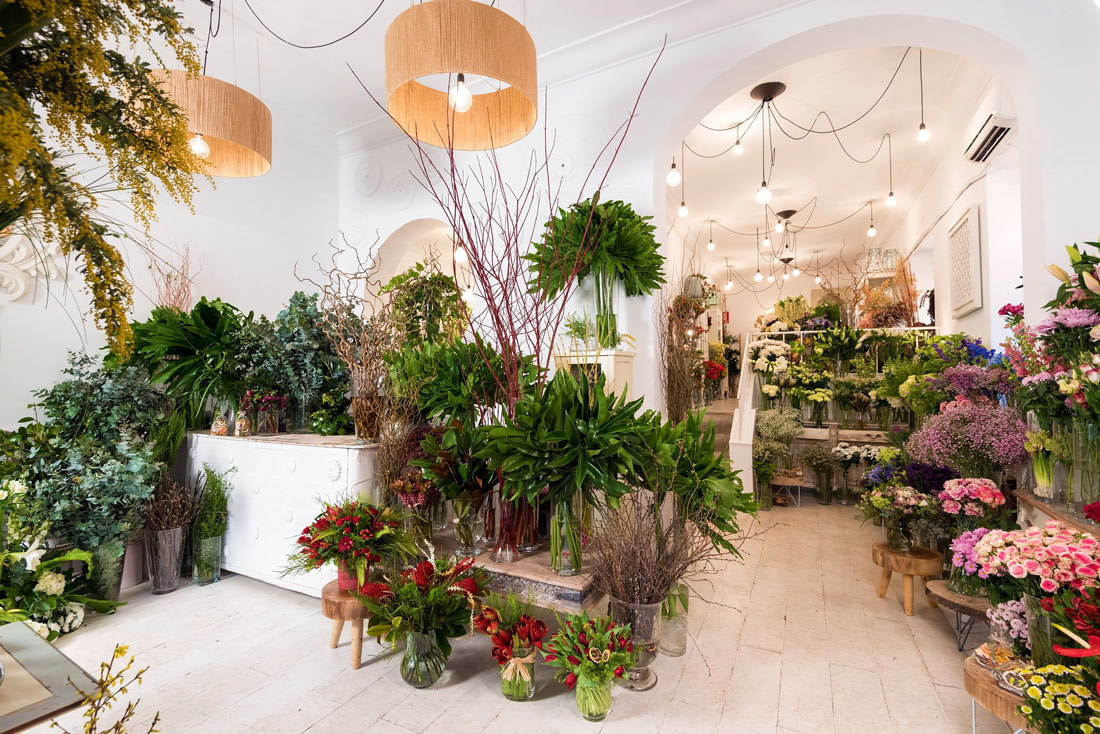 Situated on Calle Fernando VI, 9, in Madrid's creative barrio de las Salesas, Margarita se llama mi amor sells all kinds of seasonal and rare flowers in a bright, beautiful space ripe with lights and background music. Among their exquisite products, you will find glorious fruit trees and branches, unique handmade pots, and dazzling bouquets.
Their services range from flower delivery and indoor/outdoor decoration to gardening and custom-designed arrangements for any celebration.
Sally Hambleton for The Workshop Flores
Envisioned by interior design studio Madrid in Love, Sally Hambleton for The Workshop Flores is one of those rare, magical flower shops stocked with the prettiest gifts and the most poetic floral arrangements.
Adding to the fabulous bouquets and well-curated botanicals, visitors will find a unique selection of decor items, gardening kits, and natural soaps. Sally's weddings, events, and decoration services are among the most revered in the industry, and so are her inspiring workshops in floral design.
Salón des Fleurs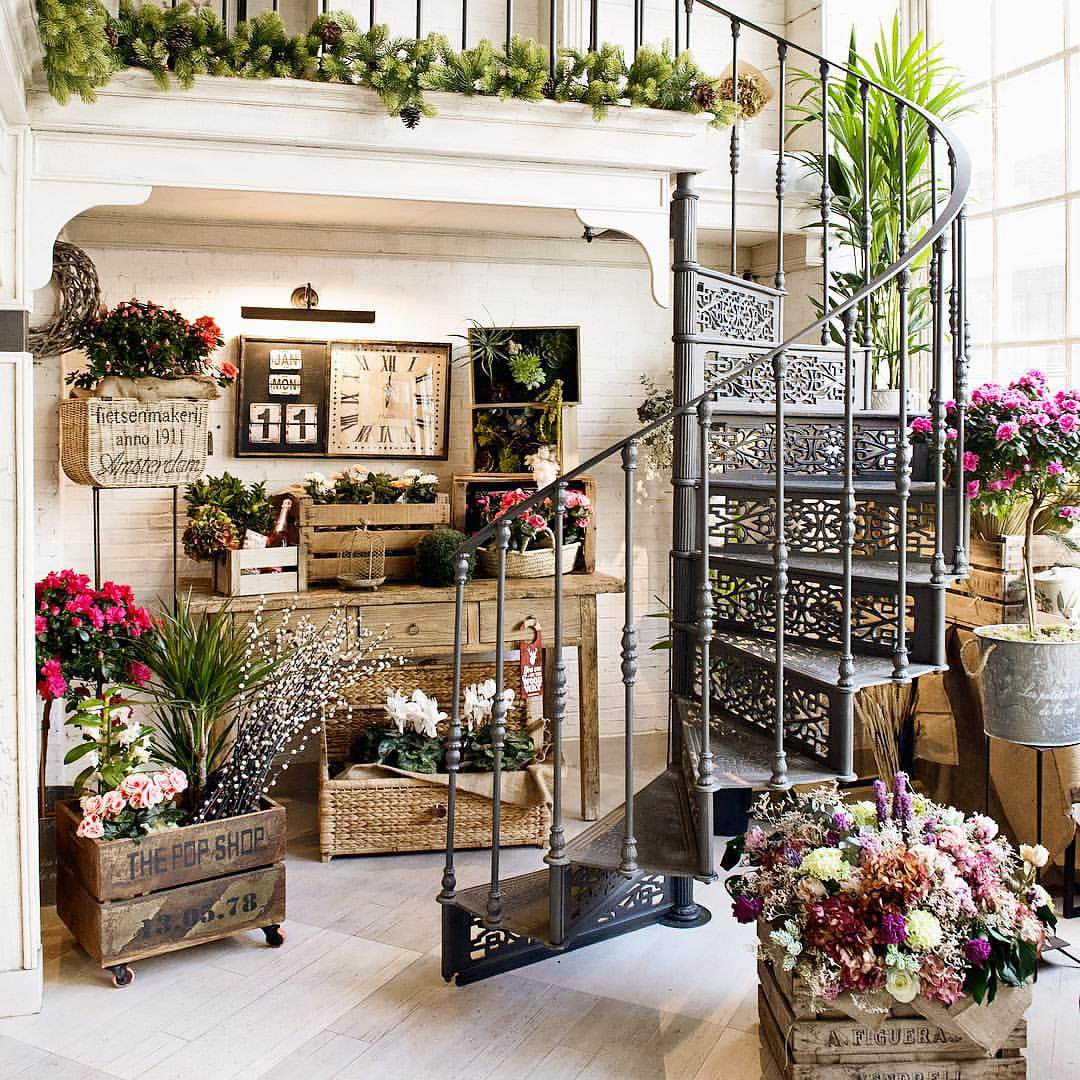 Flower shops don't get more adorable than this unique concept store in central Madrid. Salón des Fleurs is a florist with a difference, a treasure trove of precious antiques, beautiful artworks, and superb classic furnishings. Experience Vintage Living at its best as you indulge in fine teas and decadent homemade cakes; stop by the chic gift shop for a unique souvenir; and, of course, immerse yourself in the magical world of flowers.
This enchanting boutique sells everything, from colorful bouquets and romantic dried flower wreaths to decorative plants and lush vertical gardens. They also offer a selection of courses and workshops, wedding services, and online flowers delivery.
Brumalis
Mariluz and Loreto, the owners of Brumalis, share a deep passion for flowers, and this really comes through in the fascinating floral arrangements they create.
Situated in the delightfully traditional Chamberí neighborhood, this floral studio is overflowing with charm and grace, from the delicate flowers and scented candles to the carefully restored antiques scattered throughout the venue.
Llorens & Durán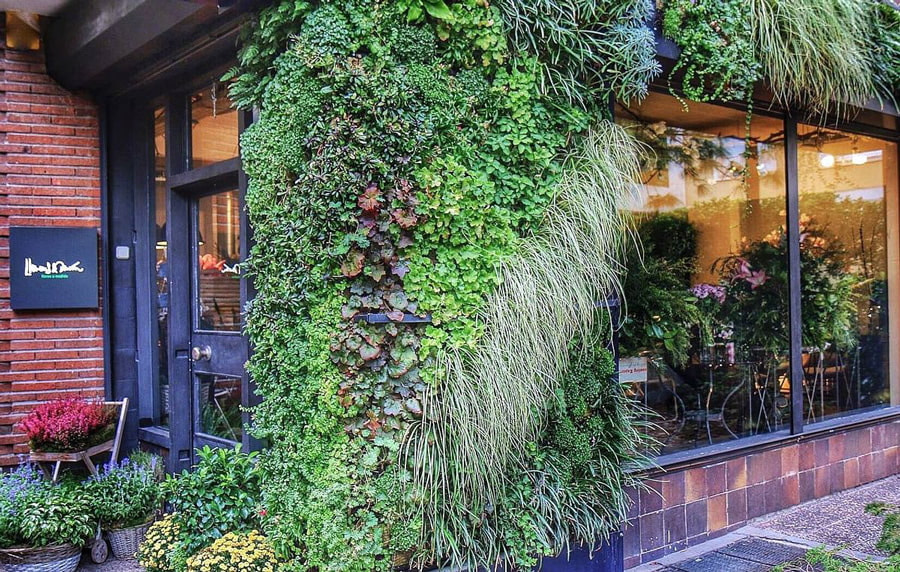 At Llorens & Durán, a fabulous flower shop on Madrid's Paseo de la Habana, Juan y Javier fashion some of the most stylish and bewitching flower arrangements and decorations in town. The secret behind their exceptional products is a well-crafted mix of emotion, technique, and unparalleled aesthetic sense. Thus, it's no wonder each brilliant bouquet and dreamy lyophilized vertical garden designed by them is a genuine piece of art.
Equally attractive, their online store is teeming with lovely fresh and dried flowers, one-of-a-kind hair garlands, and pretty ceramics.
Floreale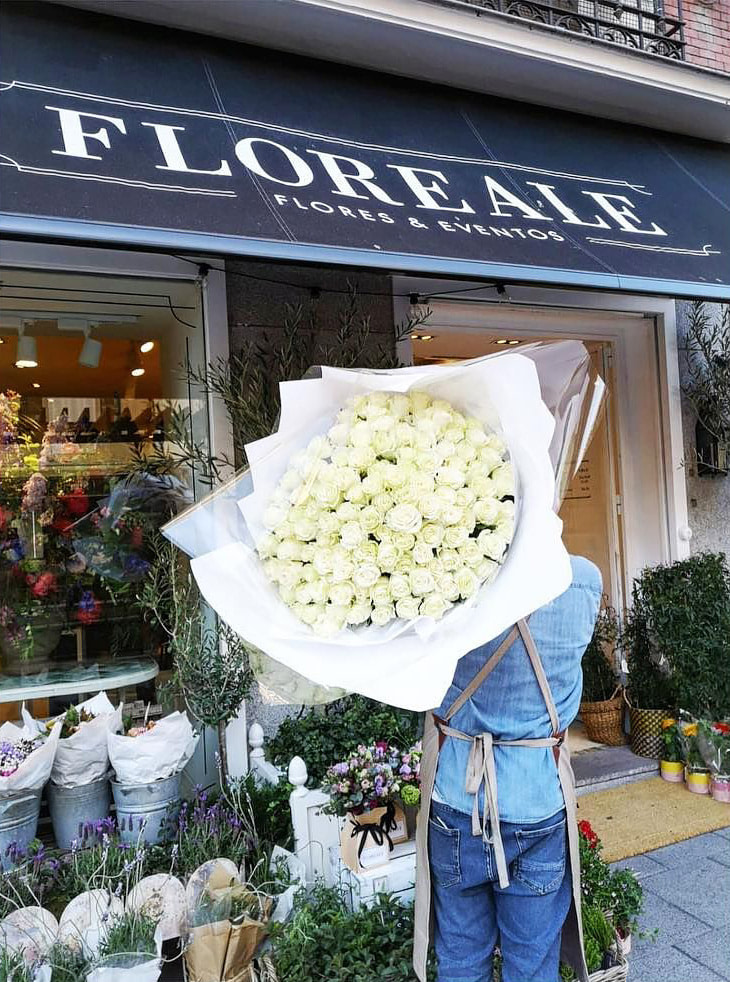 No list of Spain's greatest florists would be complete without David Henríquez and Antonio Rodríguez, the masterminds behind Floreale.
Fruitful collaborations with Dior, Valentino, Vogue, and Teatro Real stand as evidence that their talent and imagination extend well beyond their shop on the buzzing Calle de Fuencarral in downtown Madrid. They are specialists in creating wedding arrangements and floral decorations for the most glamorous events in town.