Food, love, and Barcelona are inexorably entwined in this new HBO Europe series following two thirtysomething food lovers as they explore the city's thriving gastronomic culture and get to know each other in between bites.
Created by illustrious Spanish film director and screenwriter Isabel Coixet, "Foodie Love" is brilliantly fresh and authentic, and has all the right ingredients: raw emotions, thought-provoking dialogue, and scrumptious food. The epicurean couple's dates take place in some of the city's coolest venues, and each episode will leave you craving for a culinary escape to Barcelona.
For when that happens, here's a list with all the delightful "Foodie Love" filming locations in Barcelona where you can actually eat and drink, from a clandestine cocktail bar to a leading-edge Michelin-starred restaurant.
Espai Joliu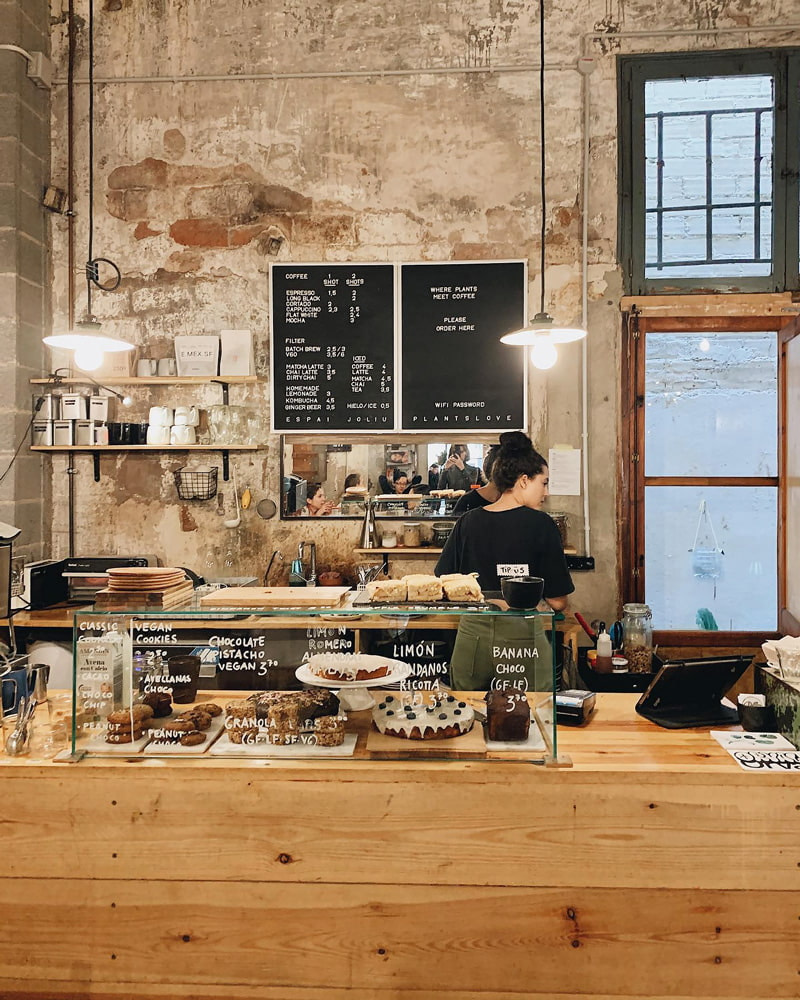 Tucked away on a quiet street in Poblenou, Espai Joliu is definitely one of Barcelona's most Instagrammable cafés, a hub for local creatives and curiosity-driven passersby who come to revel in the bohemian atmosphere, catch up on emails, or just fuel up before exploring the city.
Part art gallery, part hip, buzzing café, the locale seemed the perfect fit for the protagonists' first date. Just like the neighborhood where it resides, it delivers loads of industrial cool – think soaring ceilings, distressed concrete, repurposed furniture, and that distinctly artistic vibe that the city is well known for. An inviting menu filled with carefully curated breakfast and brunch bites complements the delicious organic coffee, which comes courtesy of nearby Nomad roasters.
Carrer Rera Palau, 4
Paradiso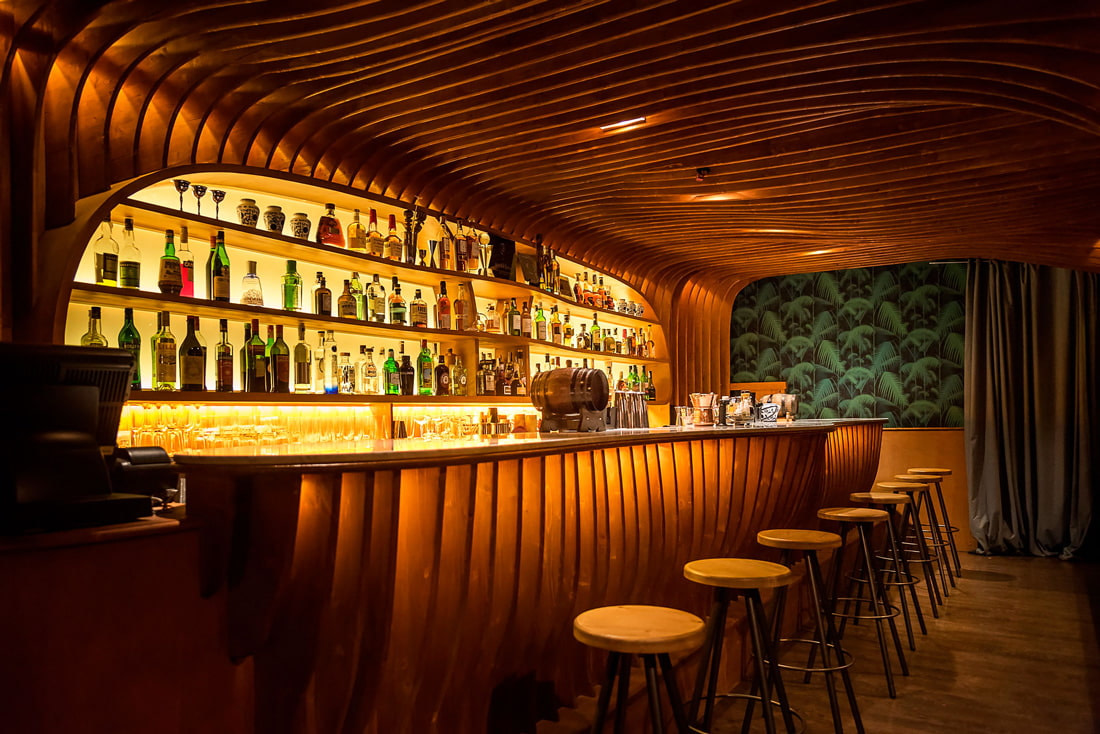 Surreal concoctions crafted by Spain's best mixologists and a clandestine entrance through an old refrigerator in a white-tiled pastrami bar make Paradiso one of Barcelona's hottest cocktail joints. Located in trendy El Born, the speakeasy-style bar welcomes patrons in a stylish Gaudi-esque setting, complemented by hip music and warm dim lighting.
The piece de resistance, however, are the cocktails – served in unique vessels handcrafted by local artisans and accompanied by first-class charcuterie. Don't miss the award-winning "Mediterranean Treasure", which comes in a snail's shell shrouded in thyme and rosemary smoke, or, if you're feeling adventurous, opt for an original "Breakfast in Kentucky" infused with maple syrup, bitter orange, and bacon.
Though unassuming at first sight, the Pastrami Bar out front is the creation of artisan smoking specialists Rooftop Smokehouse and serves some of the best sandwiches in town.
Carrer Rera Palau, 4
Cocina Hermanos Torres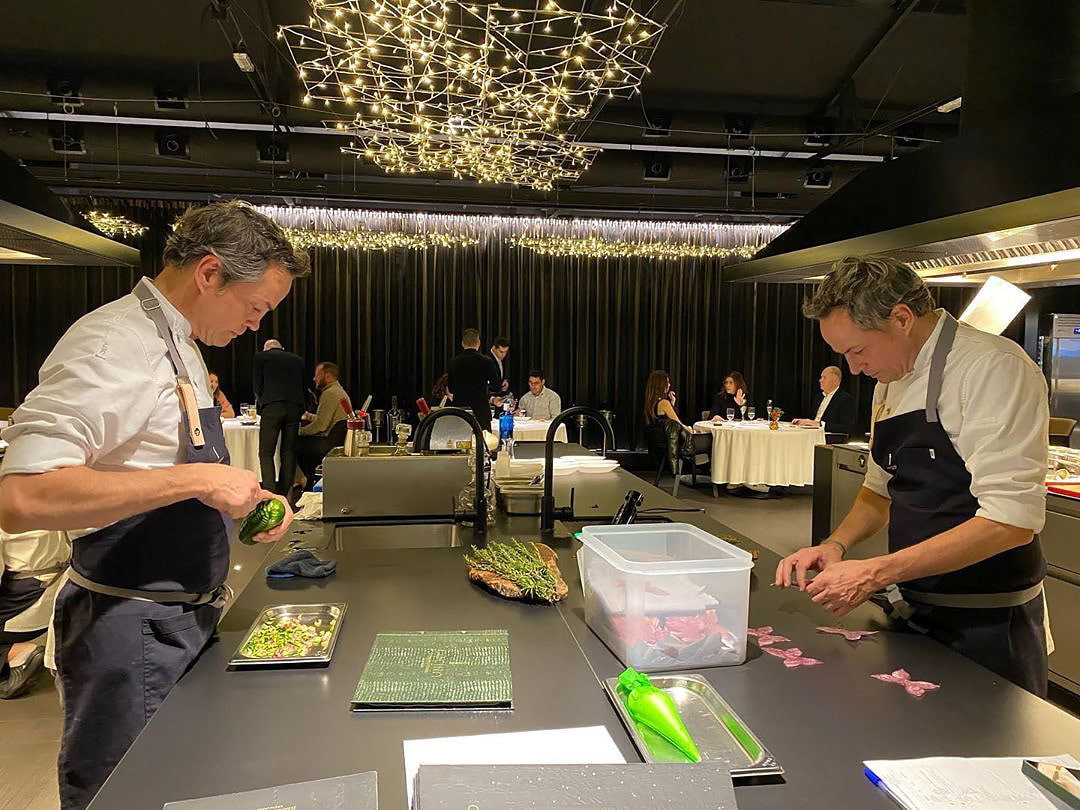 Run by Michelin-starred Torres brothers, this avant-garde restaurant in Les Corts provides a totally unique gastronomic experience. After all, their aim was clear right from the start: "More than a restaurant with a kitchen, we'd like to create a kitchen with a restaurant". Consequently, Cocina Hermanos Torres is a huge, spectacularly designed space with a high-tech kitchen on display in the center of it all so diners can watch as the famous chefs prepare dishes like quenelle of fermented calamari and beluga caviar or sunflower-seed ice cream.
Carrer del Taquígraf Serra, 20
Pastisseria Takashi Ochiai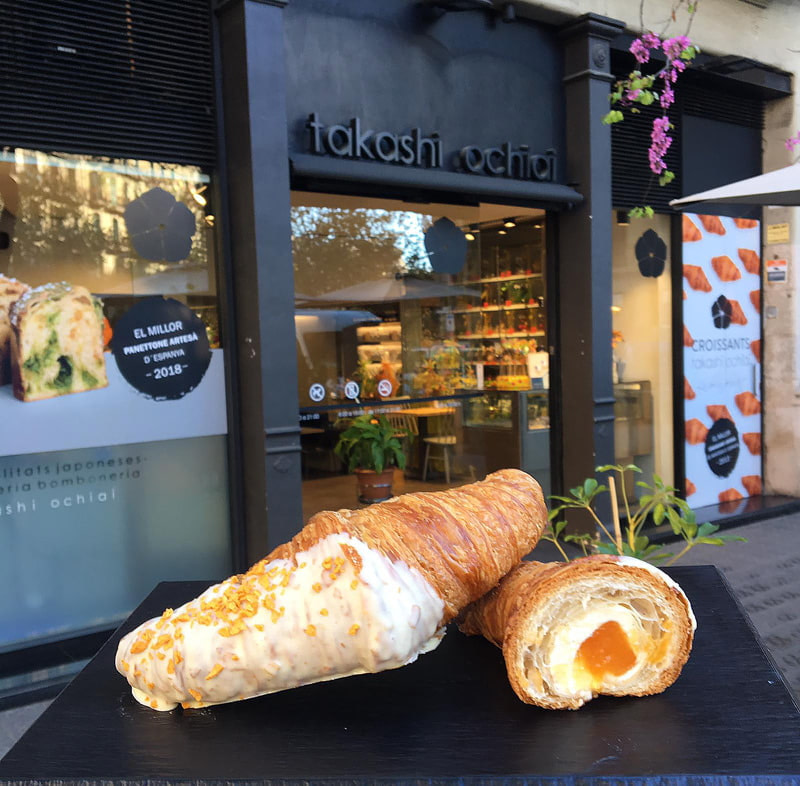 Instead of playing a leading role in the show like the other restaurants, Ochiai Takashi only gets a subtle mention in the 6th episode called "El croissant perfecto no existe" (The perfect croissant doesn't exist). That mention, I'm sure, was all it took to intrigue the audience, me included.
Ever since 1983, this Japanese pastry shop in the Eixample delights visitors with a delicious mix of Eastern and Western sweets. Among the delicacies on offer, you'll find mouthwatering dorayaki, colorful mochiai filled with everything from crema catalana to single origin Manjari chocolate, as well as Spain's best butter croissant in 2013, the 5th best panettone in the world, and, some would say, the best green tea ice cream in Barcelona.
Carrer Comte Urgell, 110
La Pepita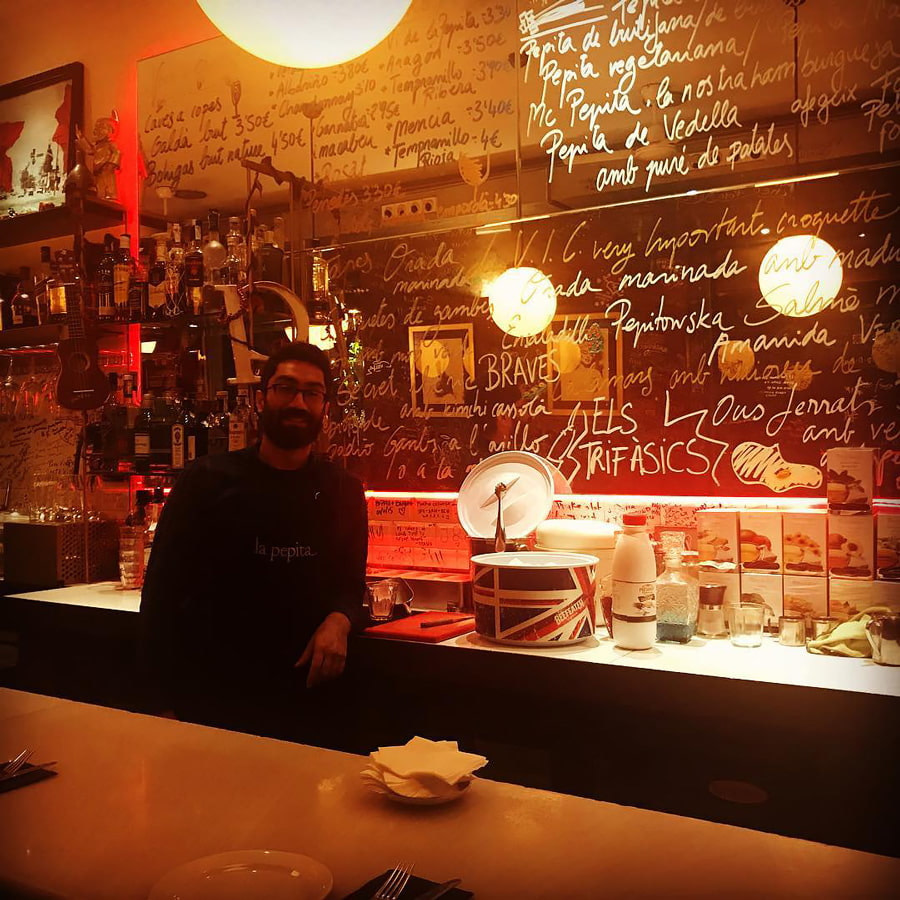 No culinary escapade to Barcelona would be complete without a tapas stop. So, in the 8th episode, celebrated Spanish filmmaker Isabel Coixet introduces us to La Pepita. This lively, unpretentious tapas bar in the vibrant Gracia neighborhood is famous for its playful take on the traditional pepito sandwich, but also for its friendly service and great atmosphere. The creative menu also contains original creations such as artichoke hummus, pumpkin gazpacho with iberico ham, and anchovies with dulce de leche.
Calle Corsega, 343