For those of you who haven't heard about it yet, Generator is the coolest and fastest growing hostel brand in Europe, one that caters to the young, tech-savvy 21st-century traveler.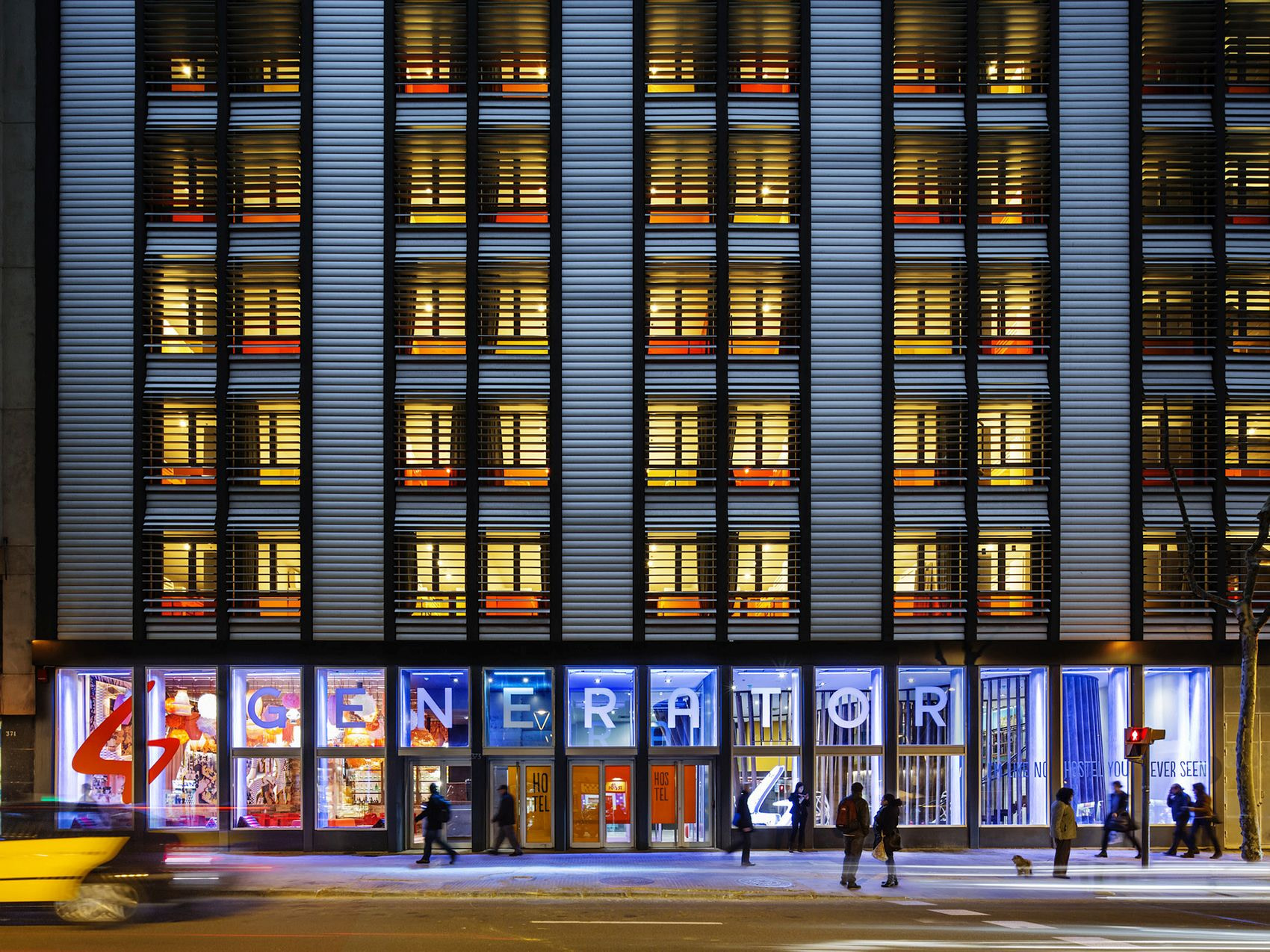 Housed in an old office building in the charming Gràcia neighborhood, Generator Barcelona is both a hostel and a hotel, offering wonderful atmosphere and stylish, immaculate accommodation in various types of rooms. These range from Private Twins, Triples & Quads to female dorms and a stunning penthouse apartment with magnificent views of Sagrada Familia and Tibidabo Mountain.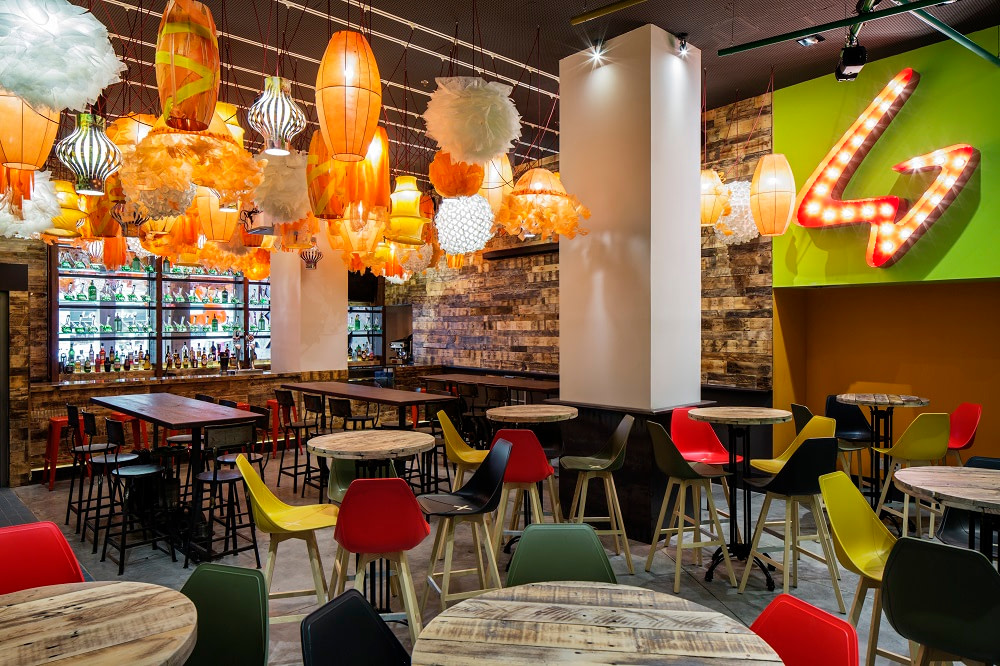 The 1960s structure where it resides has been tastefully remodeled by the Design Agency in collaboration with talented local architects and suppliers, to provide a fresh, modern, and fashion-forward environment where guests can unwind, socialize, and make the most of their time in the City of Gaudi.
The Generator brand stands out for combining creative contemporary design, top-notch amenities, and good vibes with the locations' unique spirit and character, and this brilliant boutique hostel in Barcelona is no exception.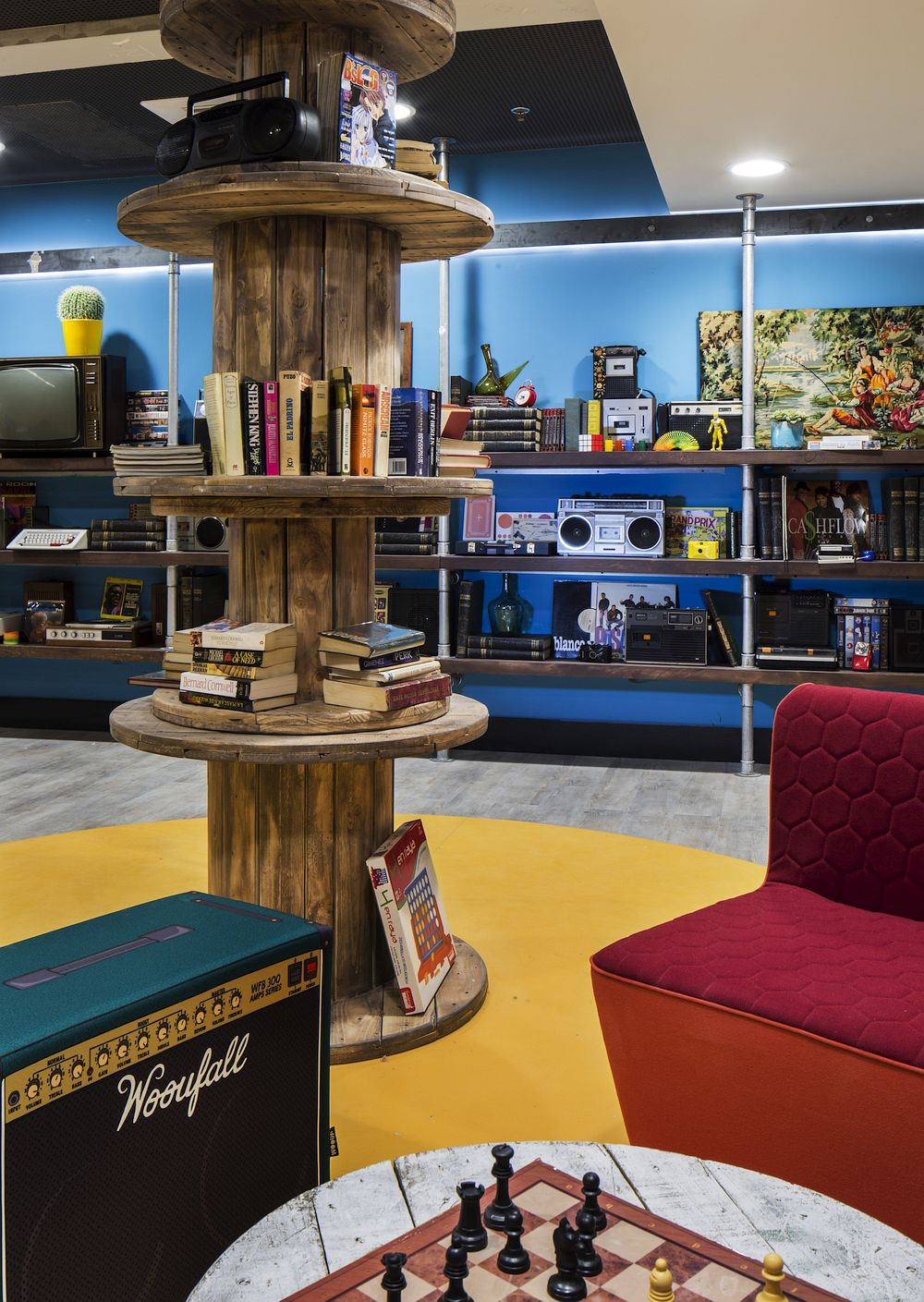 The unique design features that adorn the ingenious interiors are inspired by the Catalan capital's history, effervescence, and cultural identity. Accordingly, a striking canopy of lanterns resembling Festa Major de Gràcia's hanging papier-mâché covers the bar's ceiling; the lobby retains clues of the city's nautical history; and the entire hostel dazzles in bright colors and vibrant orange shades, reflecting the warm sunshine and glowing Mediterranean light of Barcelona.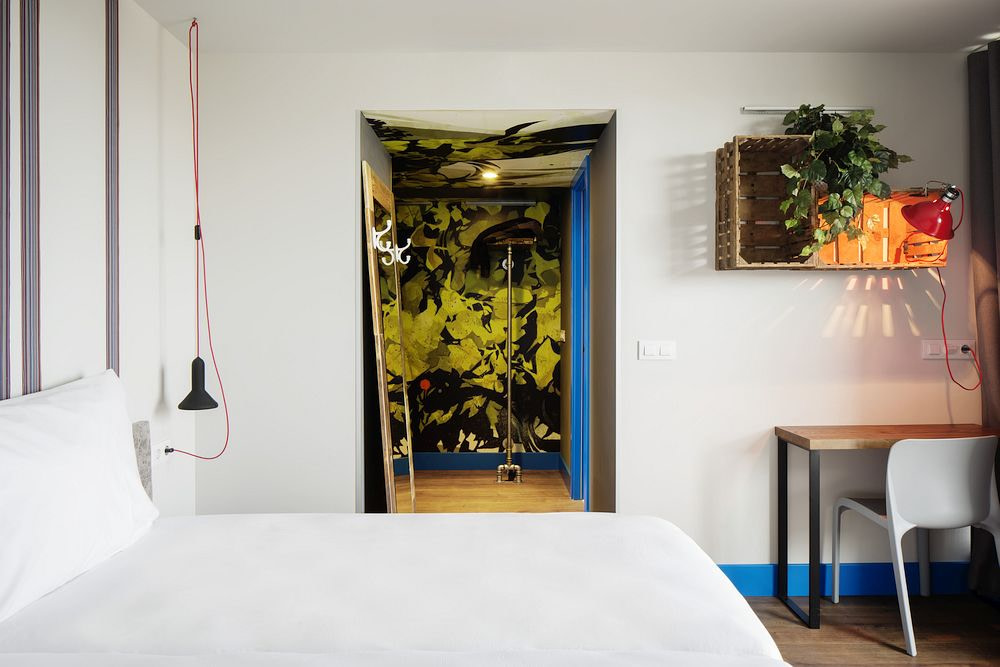 In addition to its elegant, well-appointed rooms, Generator Barcelona offers free Wi-Fi, delicious continental breakfast, excellent tapas for dinner, as well as a variety of chic public areas perfect for relaxation and entertainment.
Other quirky features include vending machines, a games room, a travel shop, and a photo booth where you can take spontaneous retro-style photos and share them online.
Generator Barcelona is conveniently located midway between the Diagonal and Verdaguer metro stations.