Whether it's skiing, hiking, or just the unspoiled natural beauty that brings you to Northern Spain, Glamping Hub's charming mountain retreats are bound to leave you feeling relaxed, rejuvenated, and eager to come back.
Dispersed across the provinces of Cantabria and Leon, they're all built in the vernacular architectural style of the region, with thoughtfully traditional decor and everything you may need for a comfortable self-catering stay. Pair that with picturesque vistas of tranquil alpine meadows and towering peaks, and you have the recipe for a sweet, serene escape from the daily grind.
Tranquil Mountain Getaway in Northern Spain's Countryside
Ideally located for a peaceful mountain getaway in Northern Spain, this rural cottage offers mesmerizing views of the rolling meadows and unique rock formations of Cantabria's Valles Pasiegos. The property is brimming with traditional rustic charm, combining modern furnishings and amenities with original architectural features such as rough stone walls and wooden beams. The two comfortable bedrooms promise a restful night's sleep, and there's also a spacious living area where guests can relax by the fireplace while taking in the splendid views.
Romantic Couple's Retreat in Cantabria
Tucked away in Cantabria's gorgeous Valles Pasiegos, this little rustic cabin makes the ideal retreat for a romantic break in Northern Spain. Complementing the chic and cozy living area is a wood-burning fireplace, a convertible sofa, and a fully equipped kitchen. The unit is about 30 minutes away from La Lunada ski resort, yet less than an hour's drive from Santander and its lovely golden beaches, which makes it a convenient year-round base for wonderful outdoor activities.
Charming Stone Cottage near Picos de Europa National Park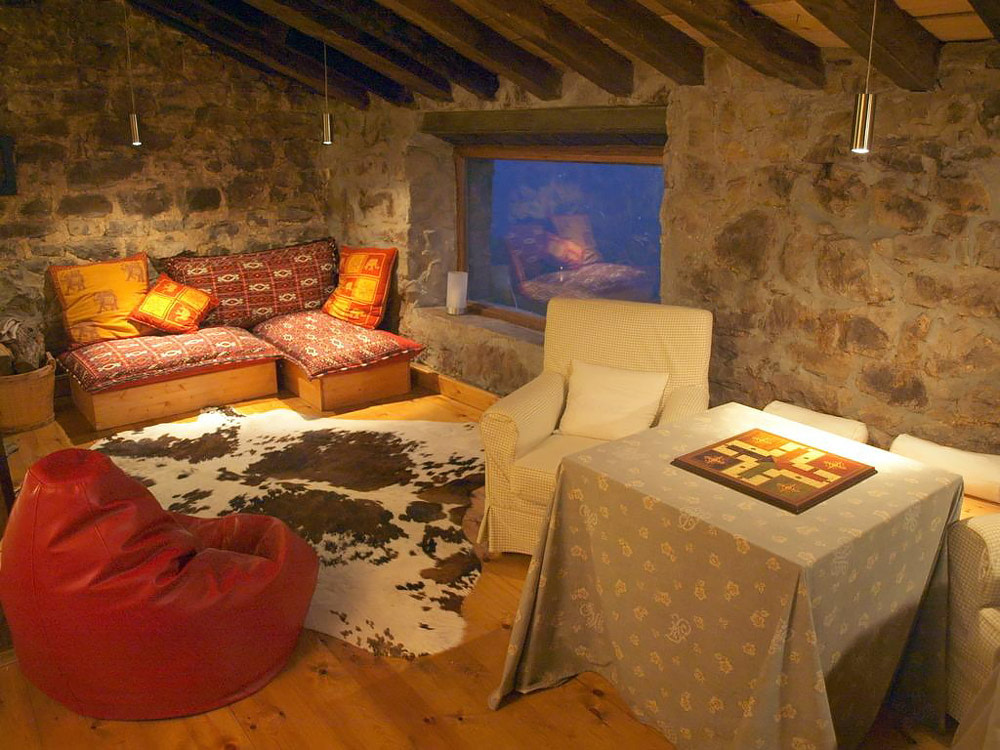 Spread over two floors, this remote stone cottage provides a delightful home away from home in rural Cantabria. With three bedrooms and atmospheric living/dining areas overlooking the surrounding mountains, it is perfect for those who want to get away from it all and immerse themselves in the unspoiled nature of Northern Spain.
The rental is appointed with everything you need for a relaxing, carefree sojourn with friends and family, including linens, towels, heating, and a full kitchen. A scenic two-hour drive will take you to Picos de Europa National Park, but if you would rather rest and relax instead of spending time on the road, there are lots of adventure opportunities right at your doorstep.
Private Pool Villa in the Mountains of León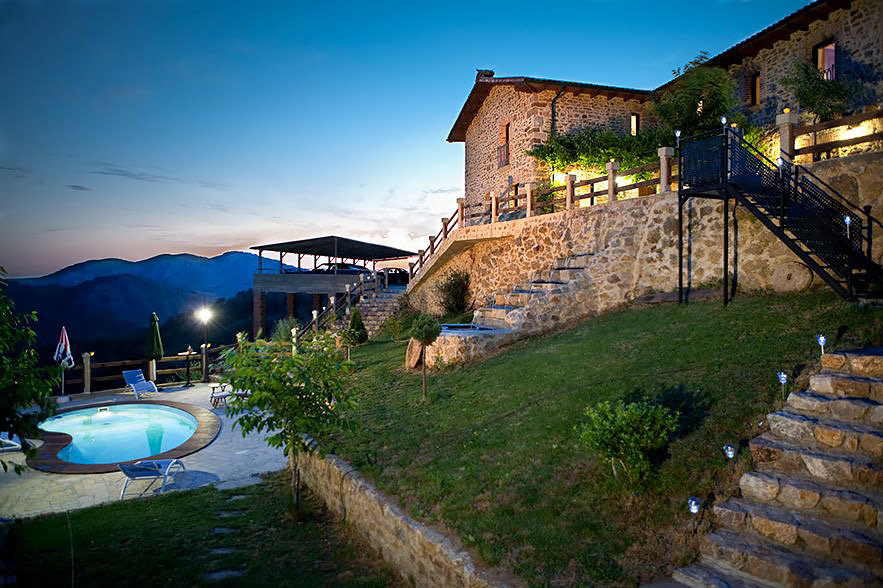 High up in the mountains of León, surrounded by fresh air and breathtaking alpine views, this private two-story villa promises a blissful escape from city life. The beautiful stone patio and glistening swimming pool outside are real highlights, but the traditionally styled interiors are equally inviting, oozing warmth and character with their use of natural wood and stone throughout.
The finca accommodates up to 6 guests in 4 ensuite bedrooms, all individually decorated with high ceilings and classic hardwood furnishings. There are plenty of stunning walking trails and natural springs to explore around Fuentes de Peñacorada (where the villa is located), plus you'll be conveniently close to the famous 6,000-foot Peñacorada Peak.
Rustic Chic Cottage in Fuentes de Peñacorada
Also in the small mountain village of Fuentes de Peñacorada, this pretty cottage for two blends traditional local architecture with rustic chic details to create a cozy, cocooning retreat packed with allure and originality.
Furnished with eye-catching period pieces, the colorful loft style bedroom overlooks an open-plan living/kitchen area, complete with cushy seating, wood-burning fireplace, and all necessary cooking equipment. Further amenities include a covered outdoor barbecue area, a children's playground, as well as access to the beautiful outdoor pool on the premises.
The cottage's idyllic location in northwestern Spain offers guests the chance to explore the stunning natural attractions that the province of Leon is famous for.