Opened in 1995 in El Raval district, the Barcelona Museum of Contemporary Art, simply known as MACBA, is an important cultural center with an ever-growing collection of modern art from the mid-20th century onward.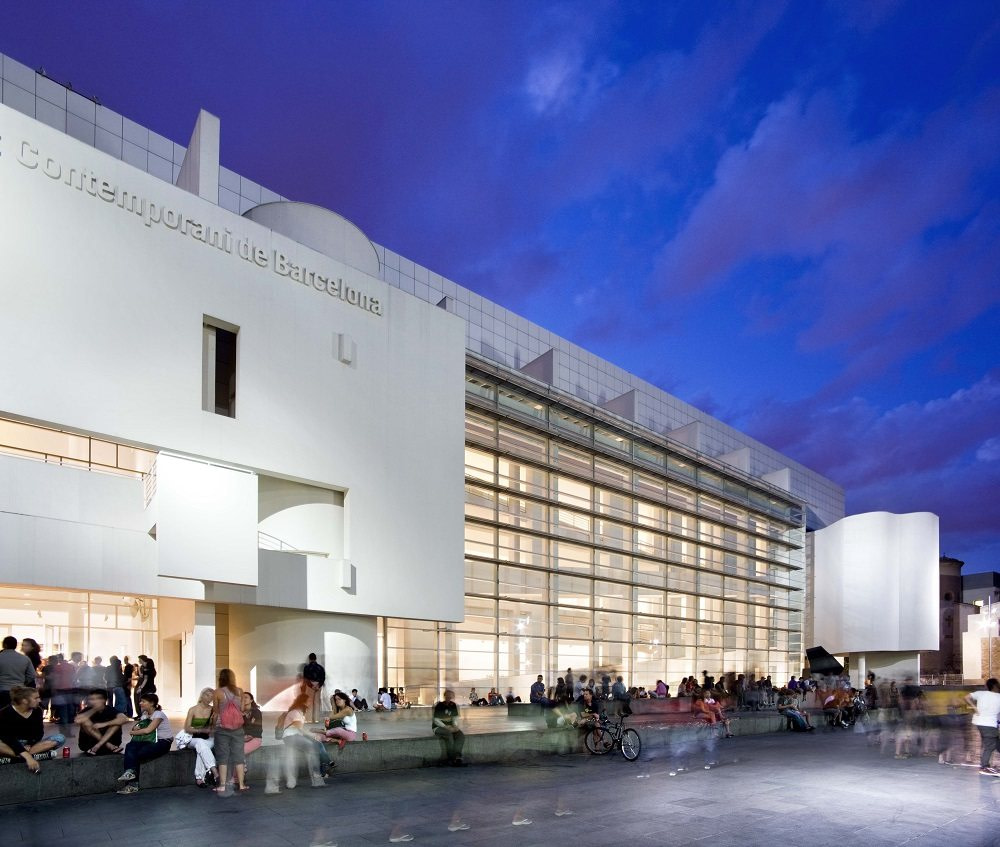 Designed by American architect Richard Meier, the astonishing building features a striking minimalist design that allows natural light to flood the interior and brighten every corner for an excellent visual comfort.
The museum's permanent collection contains over five thousand works by Spanish, Catalan, and international artists, such as Antoni Tàpies, Miquel Barceló, Broodthaers, Klee, Basquiat, and many other modern-day creators.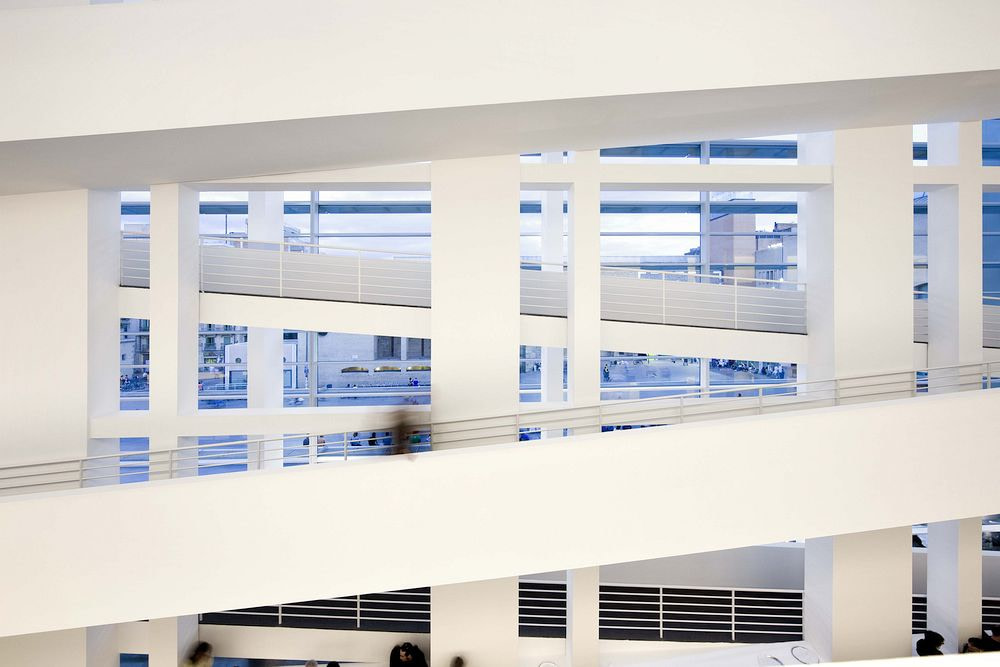 MACBA runs an extensive and dynamic programme of temporary exhibitions, most of them highlighting a particular artist, a movement, or a certain city. A series of interesting activities related to contemporary art and culture are also taking place in the museum throughout the year. These comprise lectures, seminars, video screenings, and guided tours.
Other notable features of Barcelona Museum of Contemporary Art include the MACBA Study Center, a wide-ranging archive, and a very interesting library containing various journals, books of essays, and audiovisuals.
The MACBA is located in the Plaça dels Àngels, in Barcelona's Ciutat Vella. The surrounding square is famous for being one of the best places for skateboarding in the city, and maybe the world.