Established in 1870, Taberna La Bola is one of the most traditional and authentic restaurants in Madrid. It is conveniently located in the heart of the Spanish capital, steps away from the prestigious Teatro Real.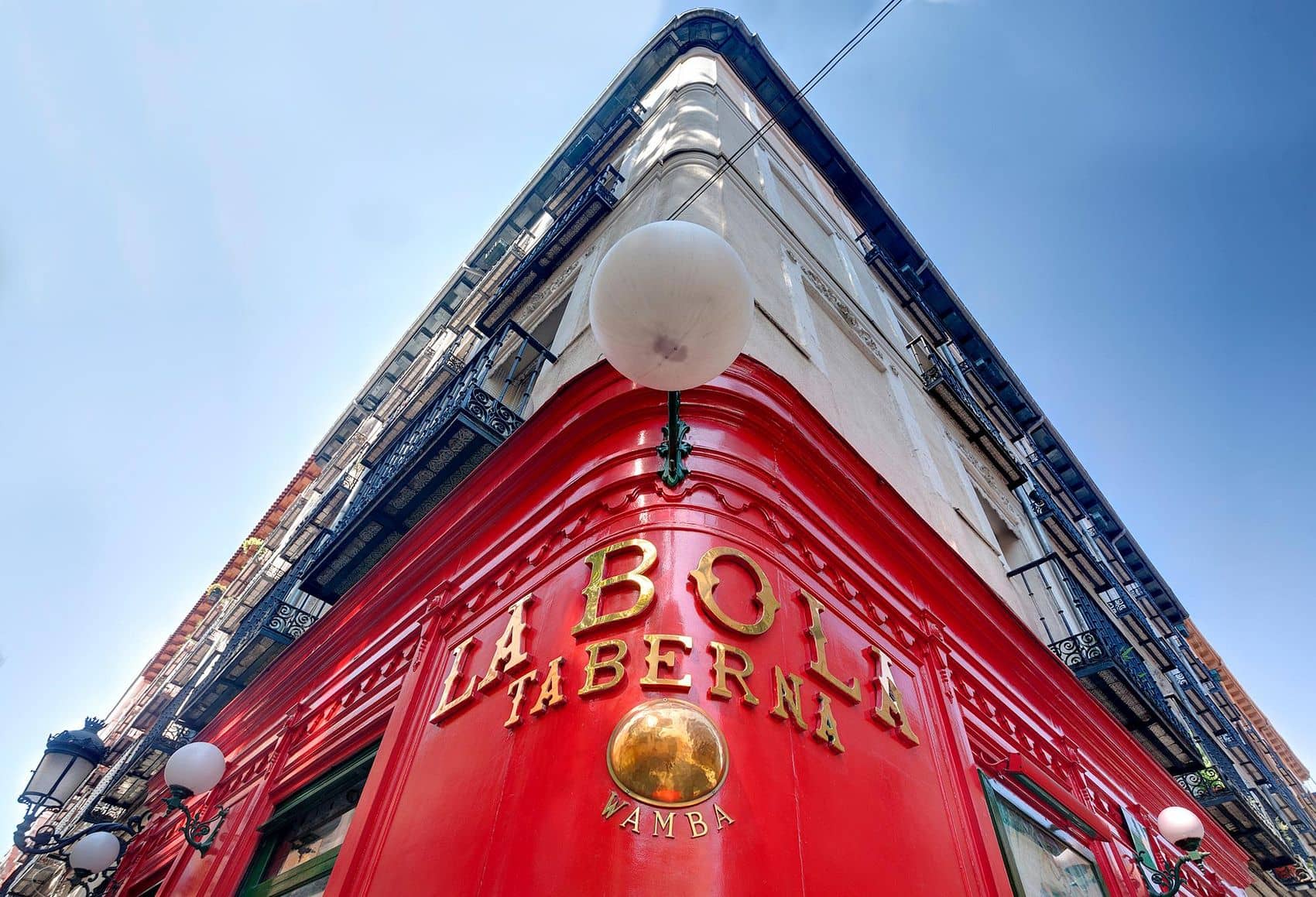 Operated by the same family, now in its fourth generation, it's no wonder this enchanting eatery is one of the few remaining venues in town where traditional Madrid cuisine is still prepared using original age-old techniques and recipes.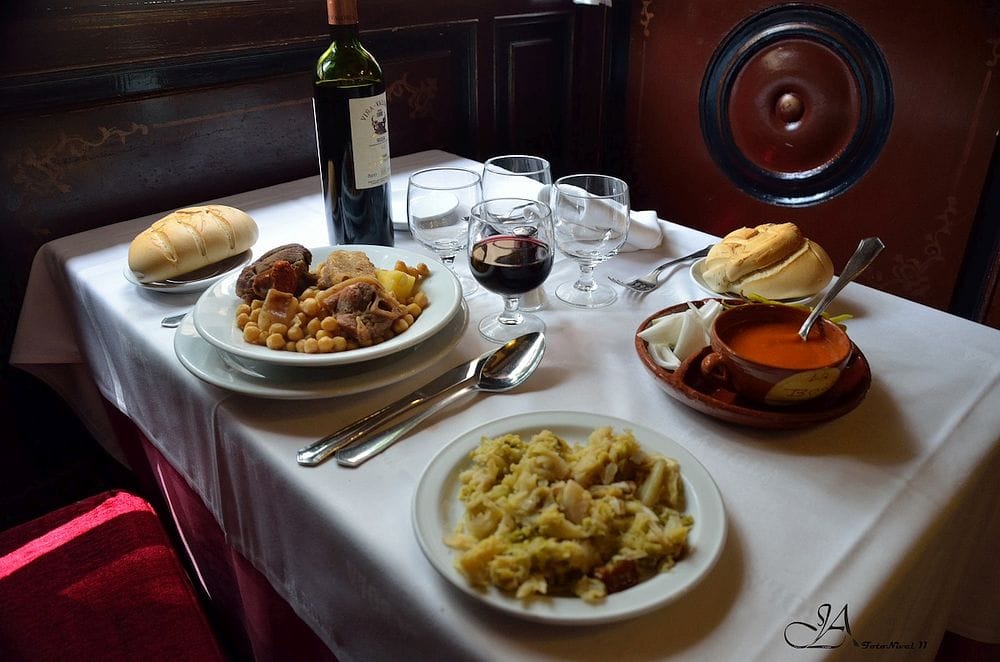 Dishes like roast lamb, salads, fish, and delicious homemade desserts regularly feature on the menu, but the real star is their highly acclaimed Cocido Madrileno – a hearty stew made with pork, potatoes, garbanzo beans, and vegetables, and cooked in individual clay pots by wood fire for about 4 hours.
And for the visit to be even more authentic, meals are served in a charming, traditional setting whose perfect mix of timeless décor, rustic charm, and professional old-school waiters makes it even more inviting.
Add to all these a nostalgic 19th-century aura and a great atmosphere, and you have all the ingredients for a genuine Madrid experience.