The Temple of Debod is an old authentic Egyptian temple in Madrid's Parque del Oeste, and probably one of the most unusual attractions in the Spanish capital.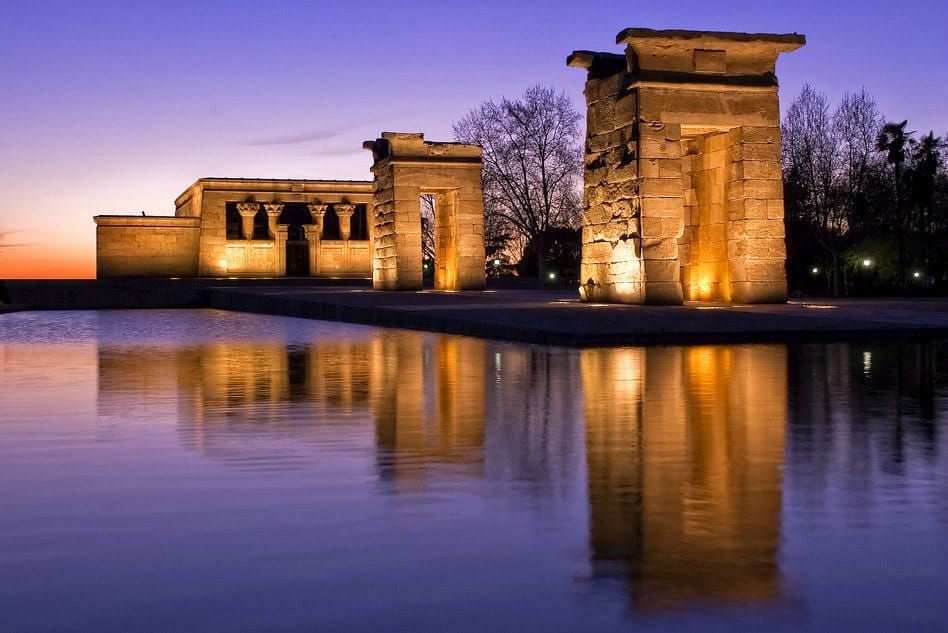 Originally built in the 2nd century BC, near the city of Aswan in southern Egypt, the temple was donated to Spain in 1968 as a sign of gratitude for saving the temples of Abu Simbel. Therefore, the religious center dedicated to the goddess Isis was moved piece by piece to Madrid and opened to the public in 1972.
Structured on two floors, the Temple of Debod consists of a hall, several chapels, a terrace, and a small museum, where visitors can admire photographs depicting the monument's history.
Another top attraction is the stunning collection of pictograms and hieroglyphs carved in the well-maintained walls. Its orientation from east to west and its illuminated image reflected in the nearby pool at dusk make it even more spectacular.
Whether you choose to visit the temple by day or to admire it by night, the experience is complemented by dramatic views over the Almudena Cathedral and the city of Madrid. It is believed that the beautiful park surrounding the temple is the best place in town to watch the royal Madrilenian sunset.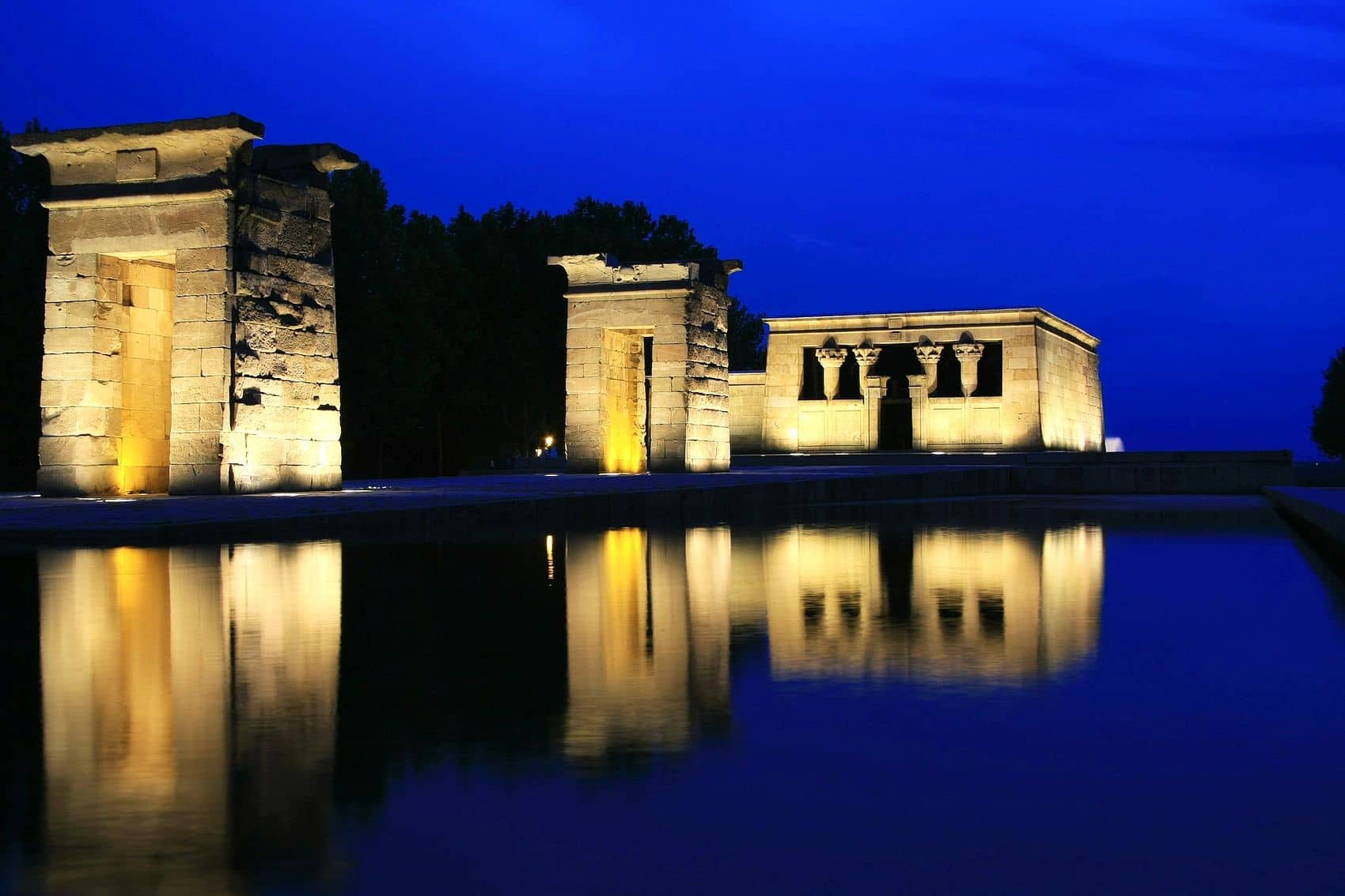 Nowadays, the Temple of Debod represents the only piece of ancient Egyptian architecture in Spain and one of the four situated outside Egypt. The others include the Temple of Taffa in Leiden (the Netherlands), the Temple of Dendur in New York, and the rock-cut temple of el-Lessiya in Turin, Italy.