Located right next to Seville Cathedral, in the heart of the city, the Alcázar of Seville (Real Alcázar de Sevilla) is an outstanding complex of buildings and patios, which, together, make up the oldest royal palace still in use in Europe. The upper levels represent the official residence of the Spanish Royal Family in Seville.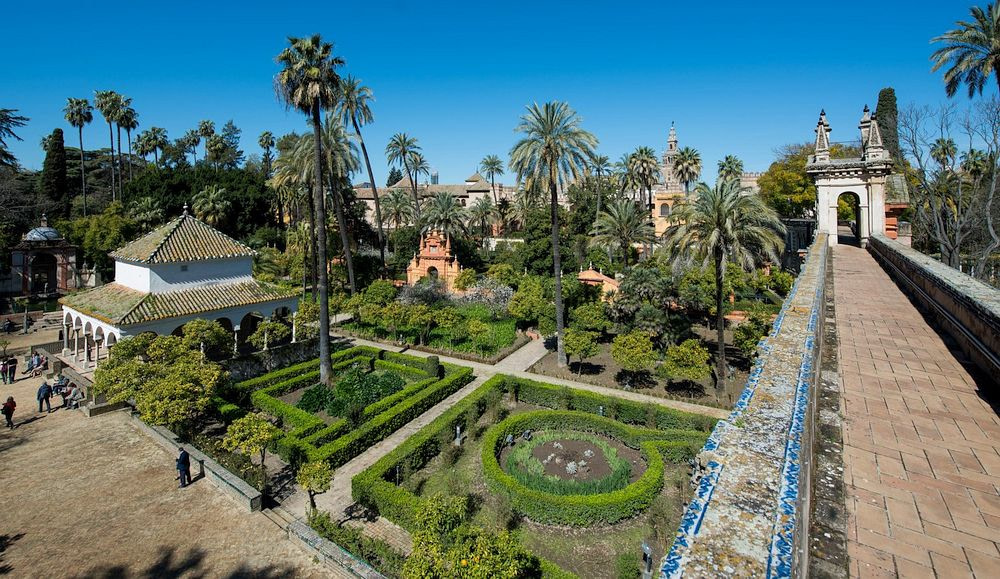 The construction's stunning design features an intricate palette of styles, including Gothic, Renaissance, and Baroque, but overall it is considered one of the best remaining examples of Mudejar architecture. Due to its incontestable value, in 1987, the Alcázar of Seville was listed by UNESCO as a World Heritage Site alongside the magnificent Seville Cathedral and the General Archive of the Indies.
Most notable sections in the Alcázar include Patio de las Doncellas (Courtyard of the Maidens), Puerta del Leon, Patio de la Munecas, and Salon de Embajadores.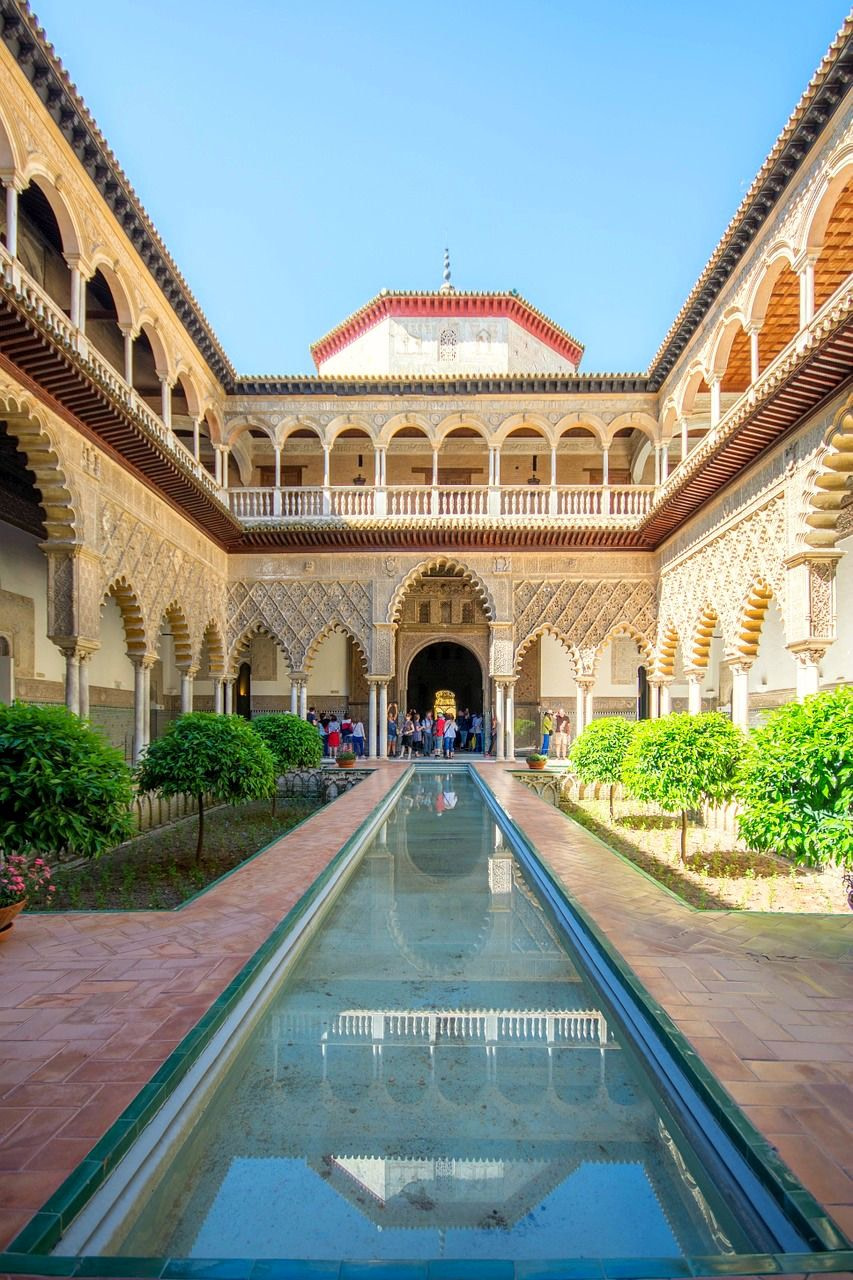 The beautifully decorated Patio de la Doncellas owes its name to a legend according to which all Christian kingdoms of Iberia were obliged to pay 100 virgins tribute every year to the Moors. This is the palace's main courtyard and features a large pool surrounded by beautiful gardens, as well as some amazing examples of exquisitely carved wooden doors and arches.
The most spectacular part of the Alcázar is the remarkable Salon de Embajadores (Hall of the Ambassadors), whose lavishly decorated archways and fabulous gilded dome are genuine evidences of the Sevillian craftsmen's grand talent.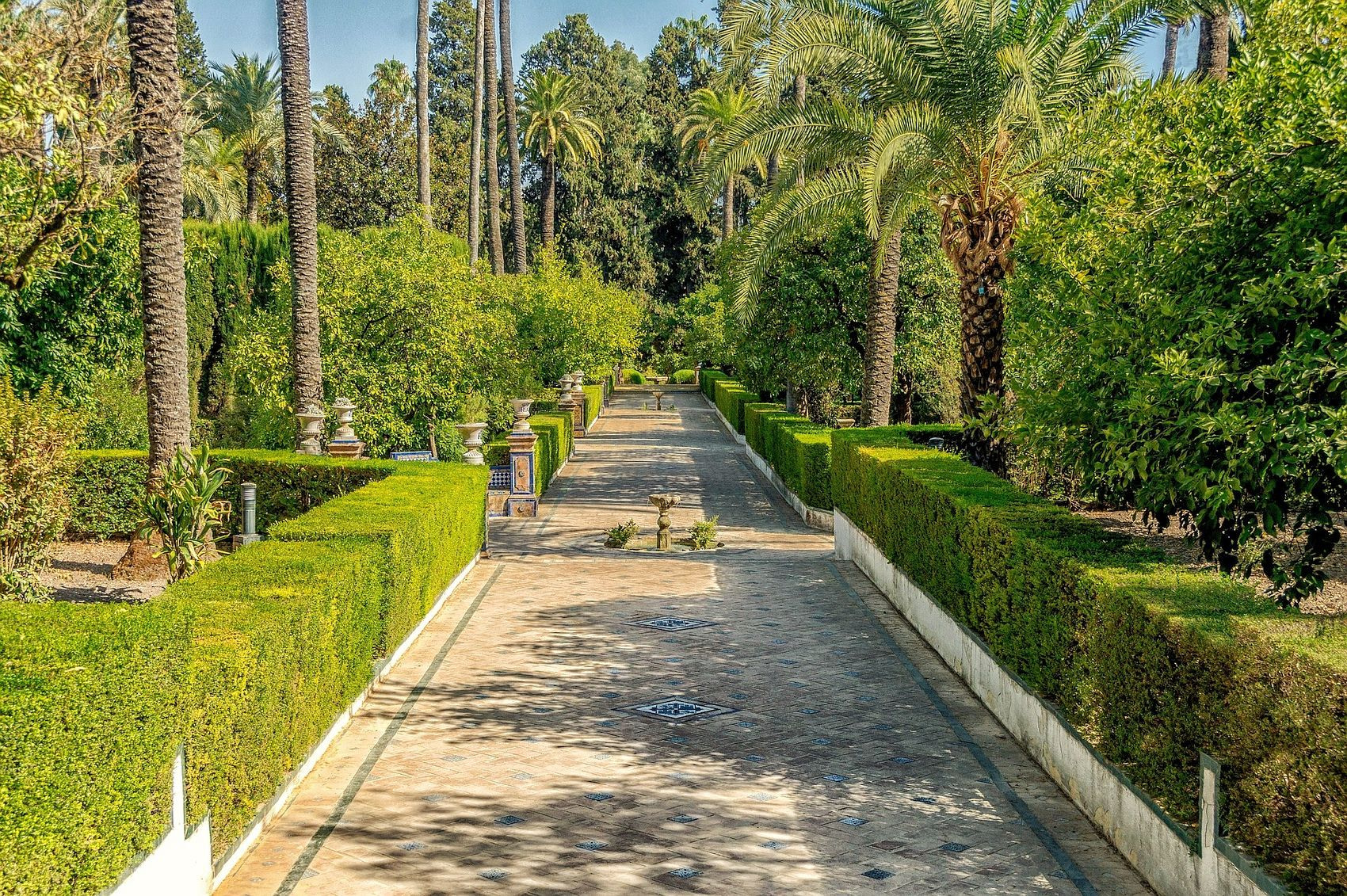 Other notable sectors in the Alcázar of Seville comprise: Los Baños de Doña María de Padilla – a series of rainwater tanks named after the mistress of Peter the Cruel, Patio de las Muñecas, Patio de la Montería, Casa de Contratación, and the charming Gardens of the Royal Alcazar with their lovely pavilions.
Seville's Real Alcazar can be entered through Puerta del Leon from Plaza del Triunfo.