This post contains affiliate links, which means we may receive a small commission, at no additional cost to you, if you make a purchase through these links. See our full disclosure here.
Like most things in Spain, what the nation borrows from overseas is usually adjusted and transformed into something of its own, not to mention each region puts its personal stamp on it. The same goes for Halloween, which doesn't have the pomp and hype as in the US, but rather a unique traditional feel that sets it apart from most European countries.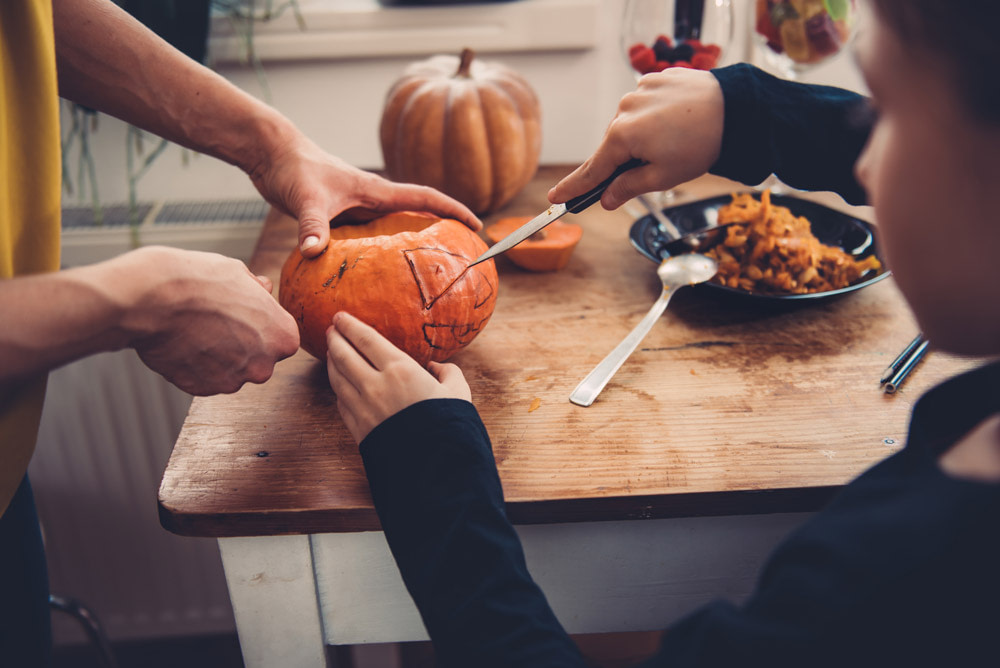 Better known as El Dia de los Muertos (Day of the Dead or All Souls Day), Halloween in Spain is a three-day celebration that kicks off on October 31st with Dia de las Brujas (Day of the Witches), continues with Dia de Todos los Santos (All Saints Day) on November 1st, and culminates with Dia de los Muertos (Day of the Dead) on November 2nd.
Far from being a commercial holiday, Spanish Halloween is all about honoring the dead and celebrating the continuity of life. Accordingly, specific customs and rituals can be observed throughout the country, most of them similar to those in Mexico and other Spanish-speaking nations. For instance, during the Dia de Todos los Santos, which is a public holiday, many families gather at the grave of their deceased relatives with holy water, flowers, food, and drink in order to rejoice and socialize.
From Galicia to Andalusia, let's have a look at how Halloween is celebrated throughout Spain:
Halloween in Galicia
In northern Spain, where Celtic traditions still prevail, Halloween is celebrated with more enthusiasm than in the rest of the country.
In Galicia, a region famous for its rich local folklore and ghost legends, the night of October 31st is known as Noite dos Calacús (Night of the Pumpkins) and is celebrated with related activities like pumpkin carving, costume parties, bonfires, rituals, and sometimes even trick-or-treating.
A special Halloween tradition in Galicia is drinking quemada – a strong alcoholic drink, usually made from aguardiente, unground coffee beans, sugar, and lemon rind or orange peels. Traditionally, the quemada is prepared within a pumpkin and consumed after reciting a spell (esconxuro).
Must spooky experience in Galicia: The Night Tour Land of Legends and Meigas in Santiago de Compostella combines myth and history into a captivating 2-hour experience filled with legends, secrets, and, if you're lucky, a mysterious ghost encounter.
Halloween in Barcelona and Catalonia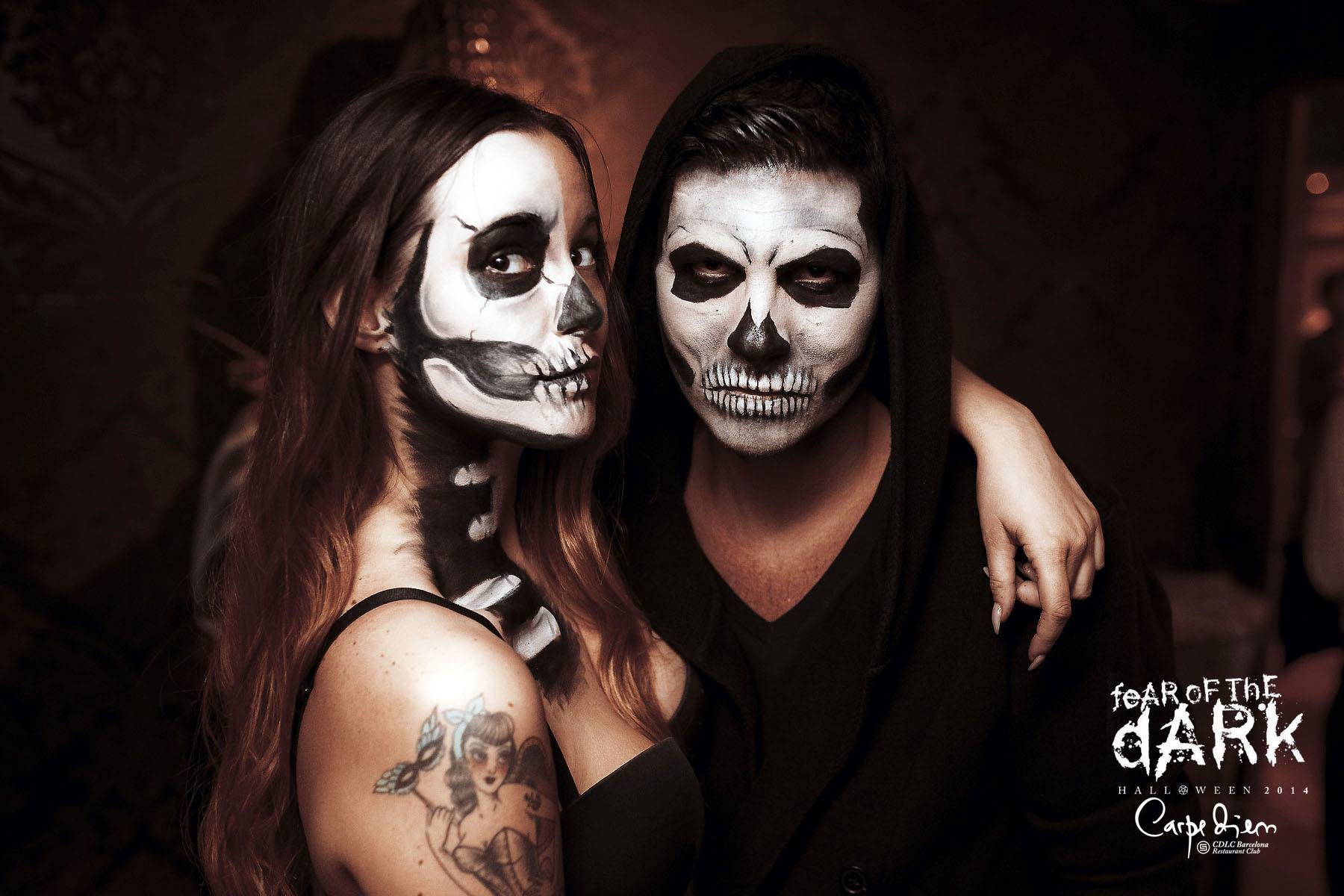 While Halloween in Spain is mainly observed as a children's holiday or a spiritual festivity intended to commemorate the dead, throughout the country's big cities and vibrant university towns, you'll always find clubs, hotels, and restaurants organizing glamorous events and colorful costume parties.
One of these places is Barcelona, where, in addition to the sprightly Halloween fiestas held on October 31st in the city's famous bars and nightclubs, you'll also have the chance to enjoy the Catalan tradition of La Castanyada.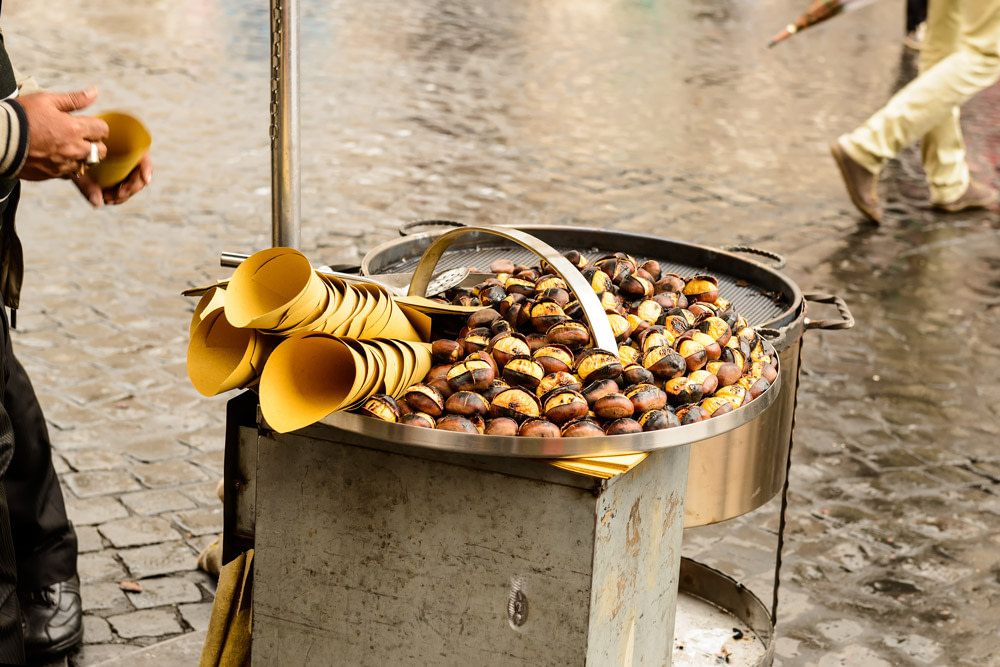 This is a popular All Saints' Day festival held each year on November 1st in Barcelona and throughout Catalonia, and welcomes visitors with various events, music concerts, and stalls filled with seasonal delicacies such as castanyes (chestnuts), sweet potatoes, sweet wine, and panellets – small Catalan cakes made of marzipan, almonds, and various flavors. This autumn fair is also celebrated in Galicia (Magosto) and Asturias (Magüestu).
Also, if you are spending Halloween in Barcelona, make sure you visit the city's magnificent cemeteries, including Montjuïc, Poblenou, and Les Corts, for some special night tours and wonderful classical music concerts.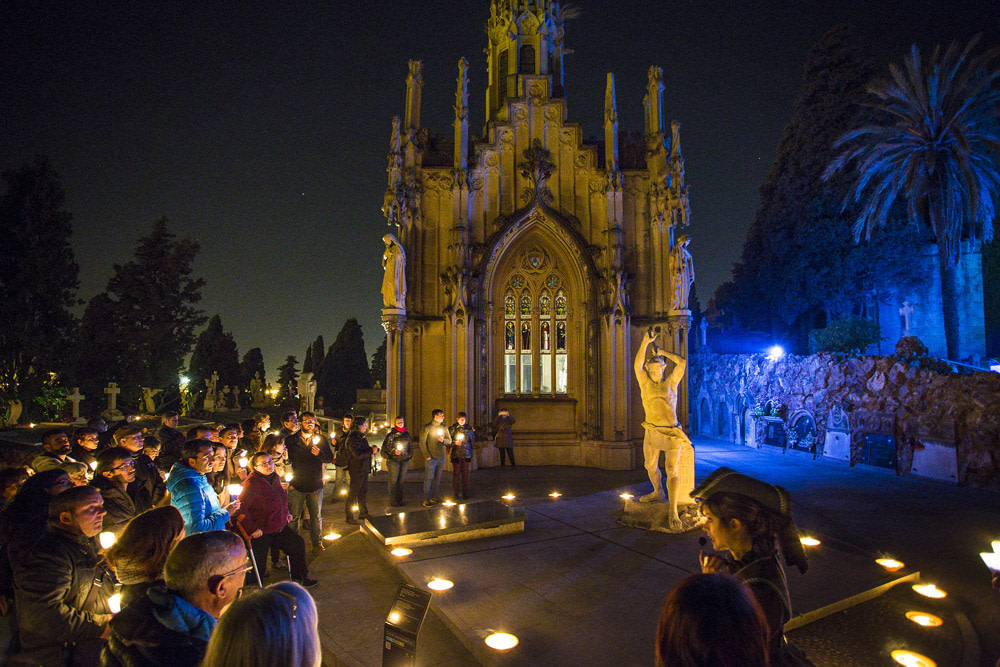 Another Halloween custom that can be observed in Barcelona is Ruta de Altares (Route of the Altars). In the last couple of years, this relatively new tradition specific to the Mexican Día de los Muertos has become increasingly popular around the city's streets, bars, restaurants, shops, galleries, and associations.
Last but not least, pay a visit to the Poble Espanyol, which hosts special family-friendly Halloween events from October 21st to November 12th, 2023 – think terrifying decors, stalls selling all kinds of autumn delicacies, a costume contest, a "haunted" cemetery, and their famous tunnel of terror. During the weekends, visitors can also participate in a variety of circus-theater shows and themed workshops run by artisans.
For an even more authentic Catalan tradition, head to the small village of Sant Feliu Sasserra, in the comarca of Bages, where a fascinating two-day Witch Festival is held every year in honor of the 23 women who were sentenced to death during the Inquisition, after being accused of witchcraft.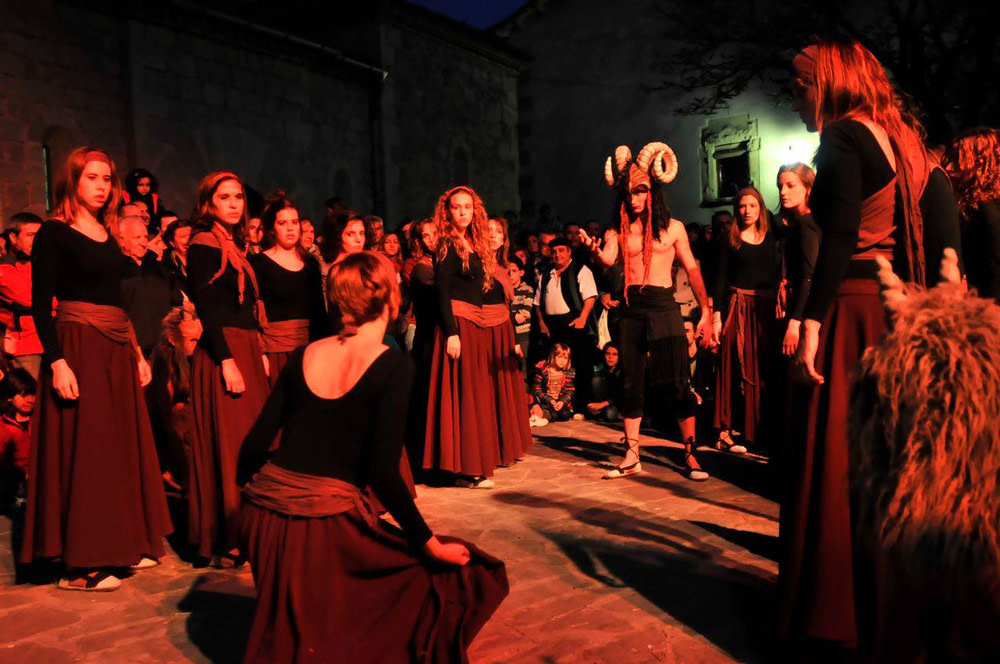 Locally known as Fira de les Bruixes, the event begins on the night of October 31st in Plaça de l'Església with an esoteric parade that runs through the village's darkest corners.
On November 1st, All Saints Day finds the town full of dancers, street artists, and stalls offering everything from local delicacies to artisan crafts and tarot services. Sant Feliu Sasserra is also home to a small Witch Museum.
Must spooky experience in Barcelona: Delve into the dark side of the Gothic quarter with the Barcelona Ghosts & Legends Tour, a highly-rated historical walk mixing ghost stories and horrifying truths with great storytelling.
Halloween in Madrid
Just like any other major city in Europe, Madrid greets Halloween with a plethora of exciting events and activities for the whole family, from flamboyant-themed parties organized by the capital's discos to great entertaining shows held in the main amusement parks.
Some of the most popular Halloween events in Madrid include the crazy Halloween Pub Crawl (starting in Plaza Mayor), the wonderful spectacles happening in the city's Warner Park and Parque de Atracciones, as well as numerous expositions and live music shows happening in the city's theaters and cultural centers.
And, if you don't mind a 40 min train trip, the vibrant university town of Alcalá de Henares usually puts on a killer zombie march featuring drummers and dancing in the street, and it also hosts a massive theatrical production based on the famous play by José Zorrilla, "Don Juan Tenorio".
Must spooky experience in Madrid: The capital has no shortage of ghost tours and Halloween-themed events, but nothing tops the Evening Walking Tour: Spanish Inquisition & Legends of Old Madrid. See the city's key landmarks lit up at night while you learn about the Spanish Inquisition.
Halloween in Málaga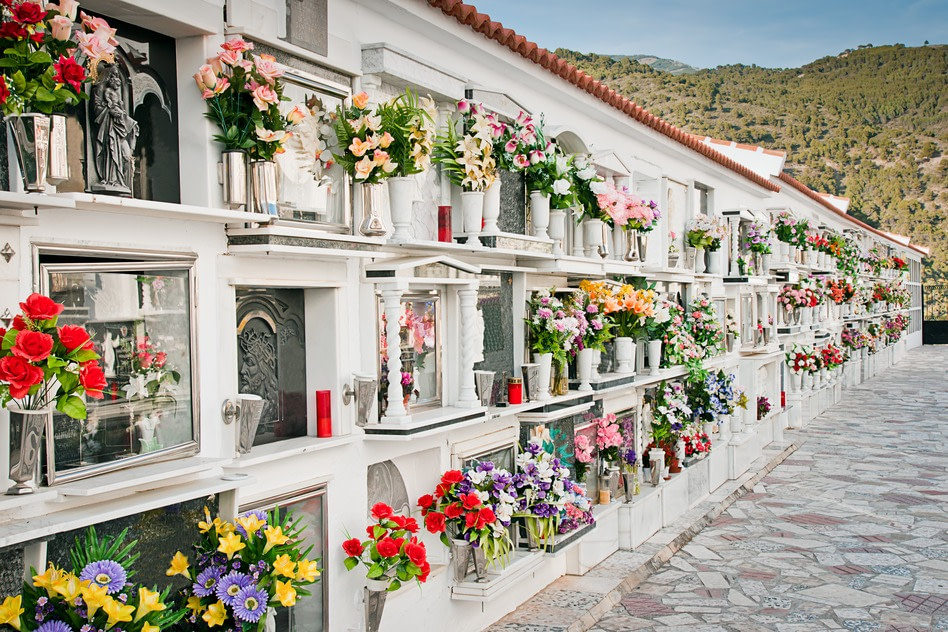 If the year's most terrifying night finds you in Málaga, don't hesitate to visit the gorgeously decorated cemeteries.
Unfortunately, the city's infamous Zombie March is long gone, but that doesn't mean you can't still partake in other frightening celebrations. For example, both the English Cemetery and the Botanical Garden organize themed events, and there are plenty of Halloween events for the little ones in the port area (Muelle Uno).
While here, take a walk along Málaga's most festive street, Calle Larios, to admire the creative Halloween window displays, and definitely don't miss the trendy Soho district, where lots of themed workshops and activities for the whole family are held.
Must spooky experience in Málaga: Mystery meets sightseeing in this private Málaga night tour that checks all the city's highlights off your bucket list.
Halloween in Cádiz
Although not actually a Halloween celebration, Fiesta de Tosantos is a weird and original festival celebrated on October 31st in Cádiz.
Also known as Fiesta de los Mercados, this event full of humor and satire consists of various concerts and street performances held throughout the city. The highlight, however, is the decoration of the market stalls. Vendors use their merchandise (fruits, vegetables, meat, or fish) to create elaborate displays that depict scenes and characters from the latest financial, political, or social scandals.
Must spooky experience in Cádiz: Unearth the chilling crimes and narratives concealed beneath the city's iconic facades during Cádiz: Mysteries and Crimes Walking Tour, a guided stroll through the city's most characterful neighborhoods accompanied by some thrilling and eerie tales of the paranormal.
Halloween in San Sebastian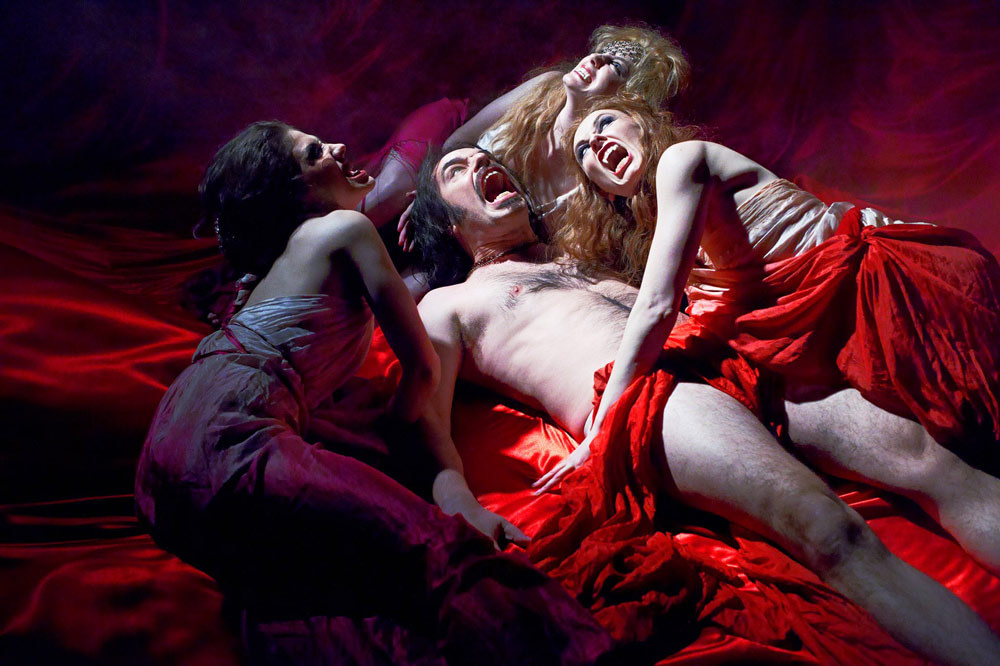 Halloween in San Sebastian coincides with the annual Horror and Fantasy Film Festival, which, in addition to cinema, brings lots of concerts, exhibitions, and theater performances to the city's elegant streets.
Established in 1990 by the San Sebastian Municipal Board of Culture, the festival will delight the audience with a special horror and fantasy film session at Teatro Principal, as well as lots of interesting animation, shorts, and classics screenings every day. Most of the public events take place in the Old Town.
Must spooky experience in San Sebastian: There's nothing more terrifying here than missing out on the city's fantastic pintxo culture. To make sure this doesn't happen, embark on San Sebastian Foodie Pintxo, Wine & Market Tasting Tour. Winner of 2023 Travelers' Choice Best of the Best, this experience is sure to be the highlight of your trip.
Other Halloween Traditions and Events in Spain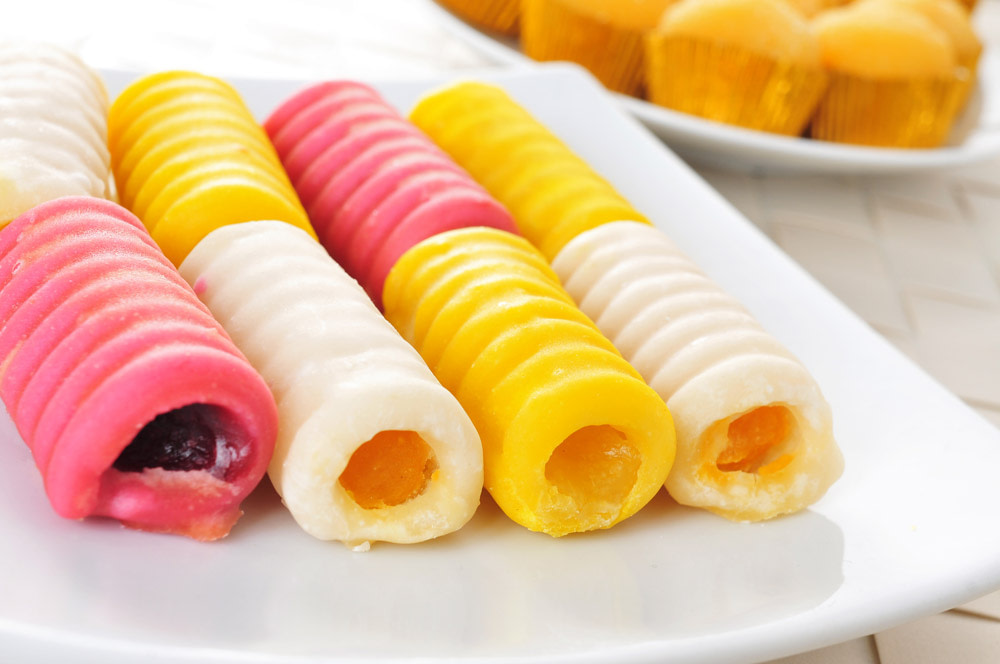 In northern Spain, locals celebrate All Souls Day with some traditional pastries called Huesos de Santo (Bones of the Holy), which they bring to the graves of loved ones along with flowers.
Unlike in the US, where Halloween costumes are inspired by books, TV shows, and pop culture, people in Spain dress up in all kinds of spooky characters, from ghosts and werewolves to zombies and vampires.