Alhambra is Spain's most visited monument for a reason. Beautifully located on the al-Sabika rocky hill overlooking the city of Granada, the fabulous complex is not just another architectural treasure in an already incredibly rich country, but the last remaining Moorish stronghold in Europe, as well as the oldest Muslim palace in the world.
One of the finest monuments of Islamic architecture in Spain, Granada's most popular tourist attraction consists of a gathering of splendid Moorish palaces and landscaped gardens. Highlights include the stunning Nasrid Palaces, the Alcazaba, Generalife, the imposing towers, and the Palace of Charles V.
Comprising the remains of a former massive fortress, the Alcazaba is the oldest part of Alhambra and the best spot to admire the spectacular Sierra Nevada and the city stretching out below.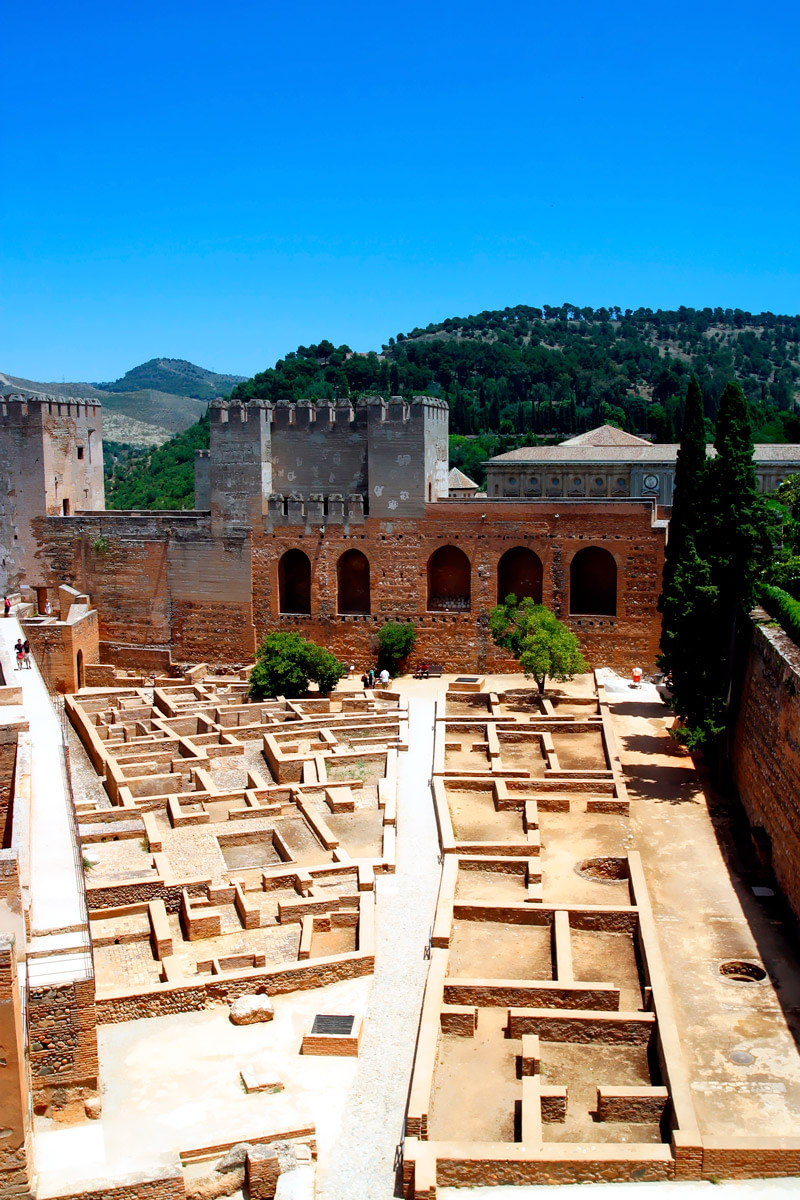 Featuring a breathtaking architecture, it's no wonder the royal Nasrid Palaces (Palacios Nazaríes) is the most crowded attraction of Alhambra. Court of the Myrtles, Chamber of the Ambassadors, Hall of the Two Sisters, and Court of the Lions are among the most spectacular sights of the Nasrid Palaces.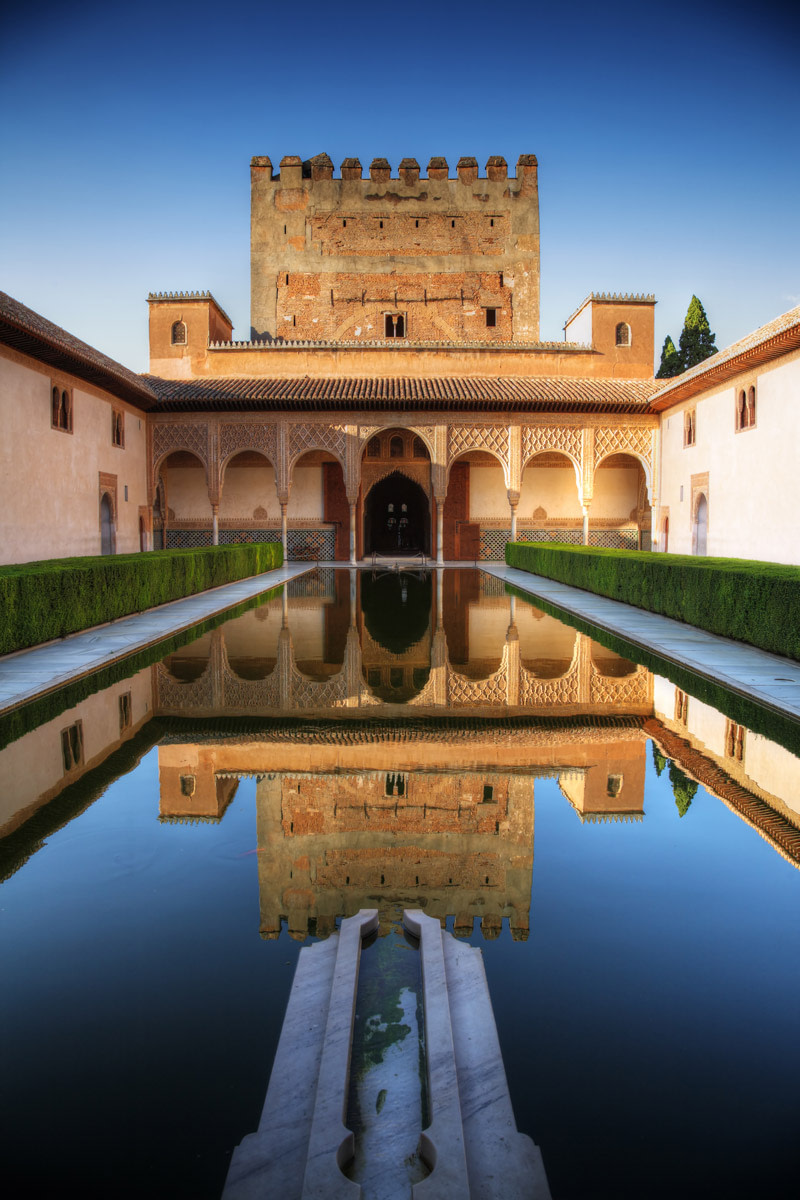 Not far from these beautifully decorated palaces lie the sumptuous gardens of Generalife, the place where the Nasrid Kings used to spend their summers. This is where visitors will find the impressive Generalife Palace and Andalusia's finest collection of Moorish style gardens – adorned with lovely beds of flowers, Baroque courtyards, pools, and soaring fountains. Of special interest are the Court of the Main Canal, the quaint Soultana's Court, and the stunning Water Stairway.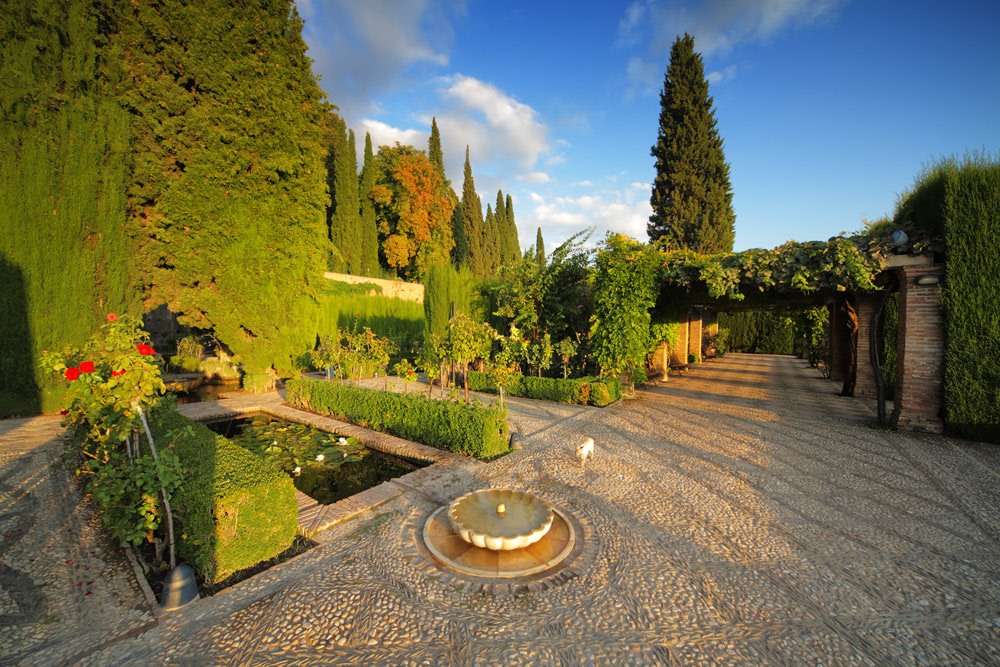 Another Alhambra's top feature is the Palace of Charles V, a Renaissance two-level structure built in the 16th century to serve as the royal residence of Charles V after the Reconquista. This newer addition of the complex is also home of two museums: Museo de Bellas Artes (Museum of Fine Arts) and Museo de la Alhambra.
More than a witness of Andalusia's turbulent past, the Alhambra palace has played a major role in the history of Spain. Nowadays, tourists can visit the UNESCO World Heritage Site on foot from Plaza Nueva, or by car, taxi, and minibus from central Granada.
Images licensed by Ingram Image