With its clear turquoise waters, fine white sand, and secluded location on the unspoilt southern coast of Mallorca, Cala Pi is definitely one of the island's most charming beaches and an excellent choice for those looking to escape from the tourist crowds and enjoy some fabulous scenery.
Situated in the municipality of Llucmajor, in a small resort about 40 km east of Palma de Mallorca, the idyllic Cala Pi beach, which takes its name from the surrounding pine trees, can be easily reached by car or bus from both the capital and the small town of Llucmajor, which lies 17 km inland.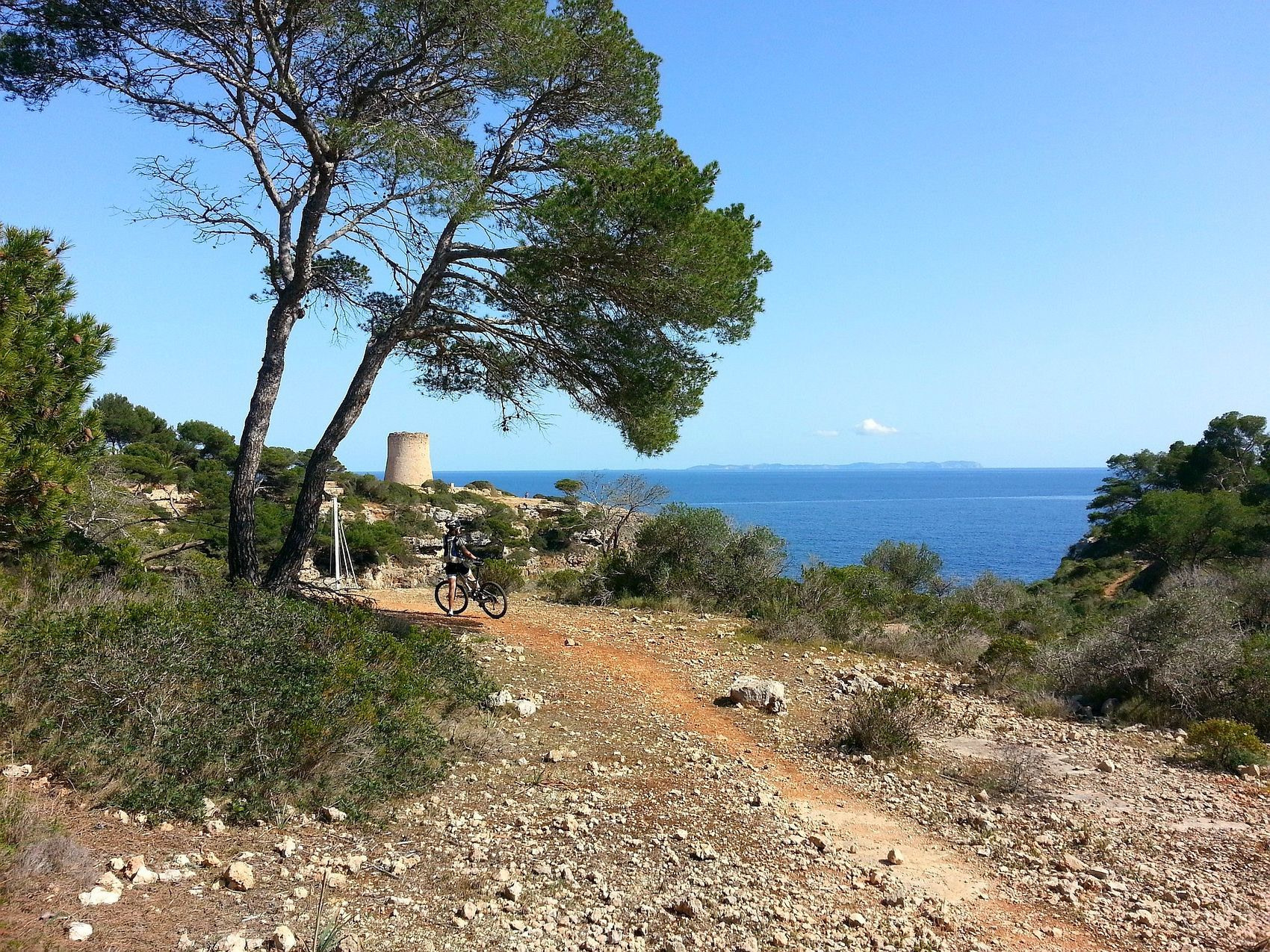 Squeezed between two dramatic cliffs covered in rich vegetation, the beach does not exceed 50 m in width, but stretches about 140 m inland, making for a quite spectacular location. Its sheltered position affords calm waters and favorable conditions for swimming, diving, and snorkeling, which makes it an ideal destination for families with children, as well as a great anchorage for boats.
Access to Cala Pi beach is made via a steep staircase, but, unfortunately, there are neither facilities for people with disabilities, nor too many beach amenities, just sunbeds, parasols, a tiny chiringuito, and a free parking space.