Once the capital of Islamic Spain, Córdoba is a gracefully weaved tapestry of cultures and religions, with flower-filled Moorish courtyards, splendid historical palaces, and some of Spain's most atmospheric tapas bars.
The biggest mistake you can make when visiting the city is rushing around with a map, trying to check every single must-see attraction off your list. Instead, allow yourself time to take in its unique charm as you pop in and out of charming boutiques, stop to contemplate buildings you don't know anything about, or linger over coffee and people-watching in the shadow of an ancient church.
One day won't be enough to take in all the culture, history, and artistic treasures the city has to offer, but if it's all you've got planned, then make sure you make the most of it with our quick guide to the best things to do in Córdoba in one day!
Sample Gourmet Andalusian Flavors at Mercado Victoria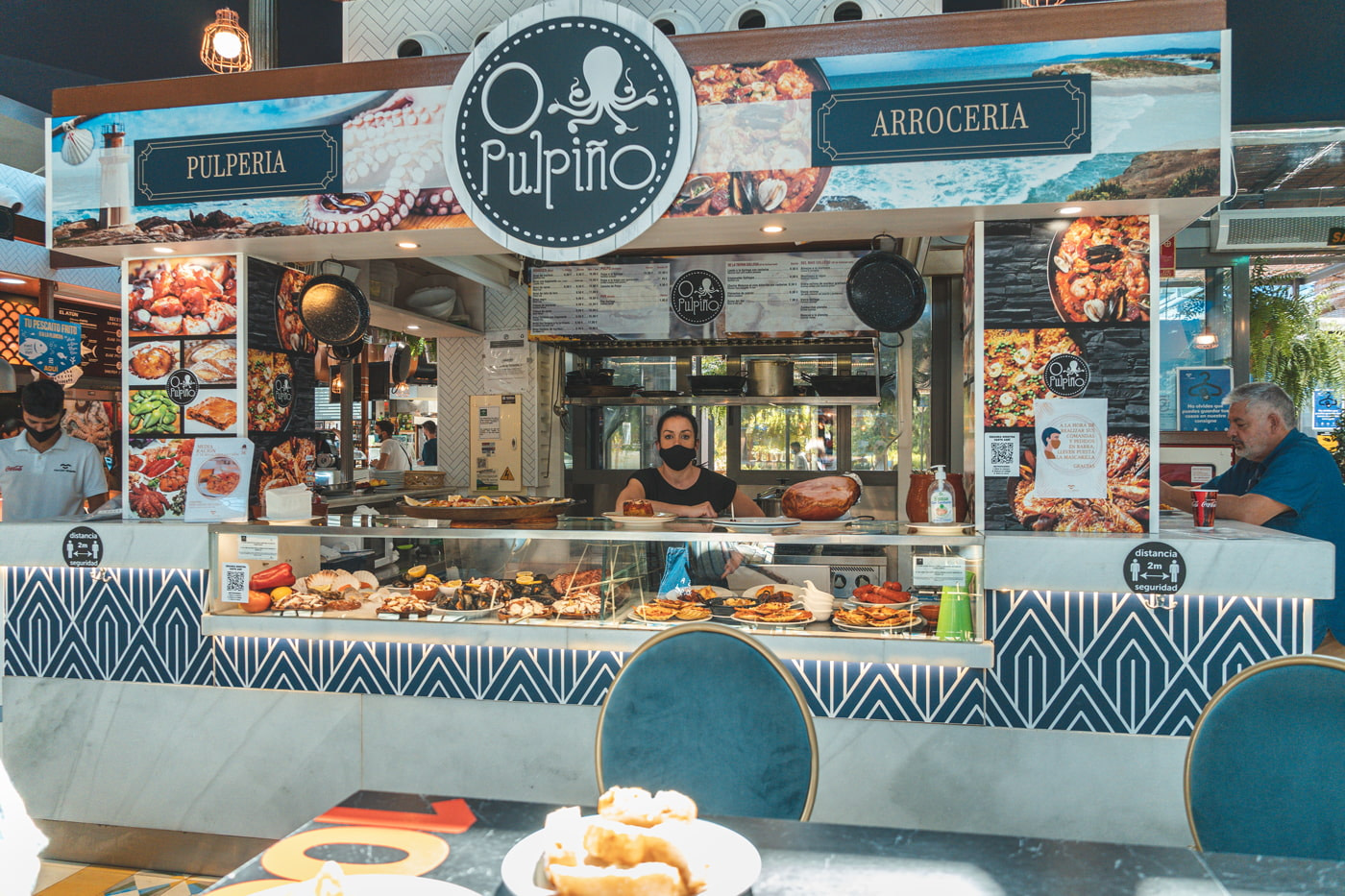 Assuming you arrive in Córdoba around brunch time, I recommend starting with a coffee and a bite to eat at Mercado Victoria. Opened in 2013, this is Andalusia's first gourmet market – a collection of 30 or so tempting food stalls housed in a 19th-century wrought-iron pavilion within walking distance from Córdoba Old Town.
Opt for local breakfast favorites like empanadas and tomato & olive oil tostadas or delve into mouth-watering homemade croquettes, cured Iberian meats, or fried calamari. Aside from classic Andalusian fare, you'll also find stalls specializing in artisan Spanish cheese, exquisite Basque pinchos, Argentinian steaks, Italian cuisine, and even an oyster & champagne bar serving the highest quality bivalves from southeastern France, along with luxurious Caviar de Riofrio Granada (world's first organic caviar) and various Mallorcan specialties.
Wander Around the Old Town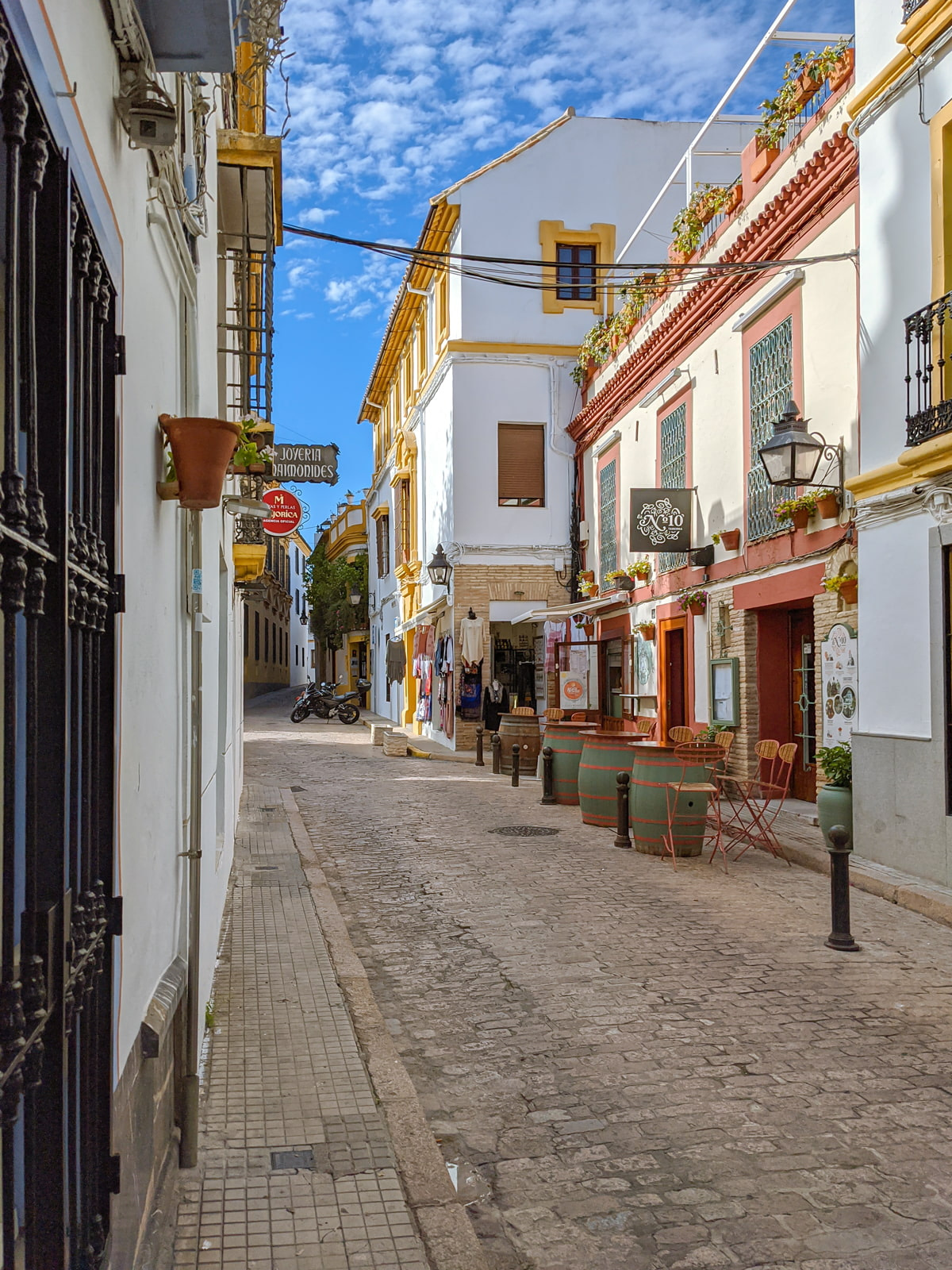 The historic center of Córdoba is where you'll want to spend most (if not all) of your time, whether taking in the splendor of the Mezquita, exploring the mysterious streets of the Judería, or indulging in hearty Andalusian food at one of the many restaurants crammed along its narrow, picturesque alleyways.
A UNESCO World Heritage Site, this is one of the largest and most fascinating old towns in Spain. Covering the city's oldest barrios, the area is home to Córdoba's most compelling monuments, as well as hidden cobblestoned plazas, narrow Moorish lanes lined with colorful artisan shops, and beautiful traditional houses built around flower-flooded patios. While here, allow yourself time to stroll the winding lanes of the Judería (Jewish Quarter), including the famous Calleja de las Flores, a slim, whitewashed passageway decked out with bright blue flower pots from where you can enjoy an Insta-perfect view of the Mezquita belltower.
Explore the Majestic Mezquita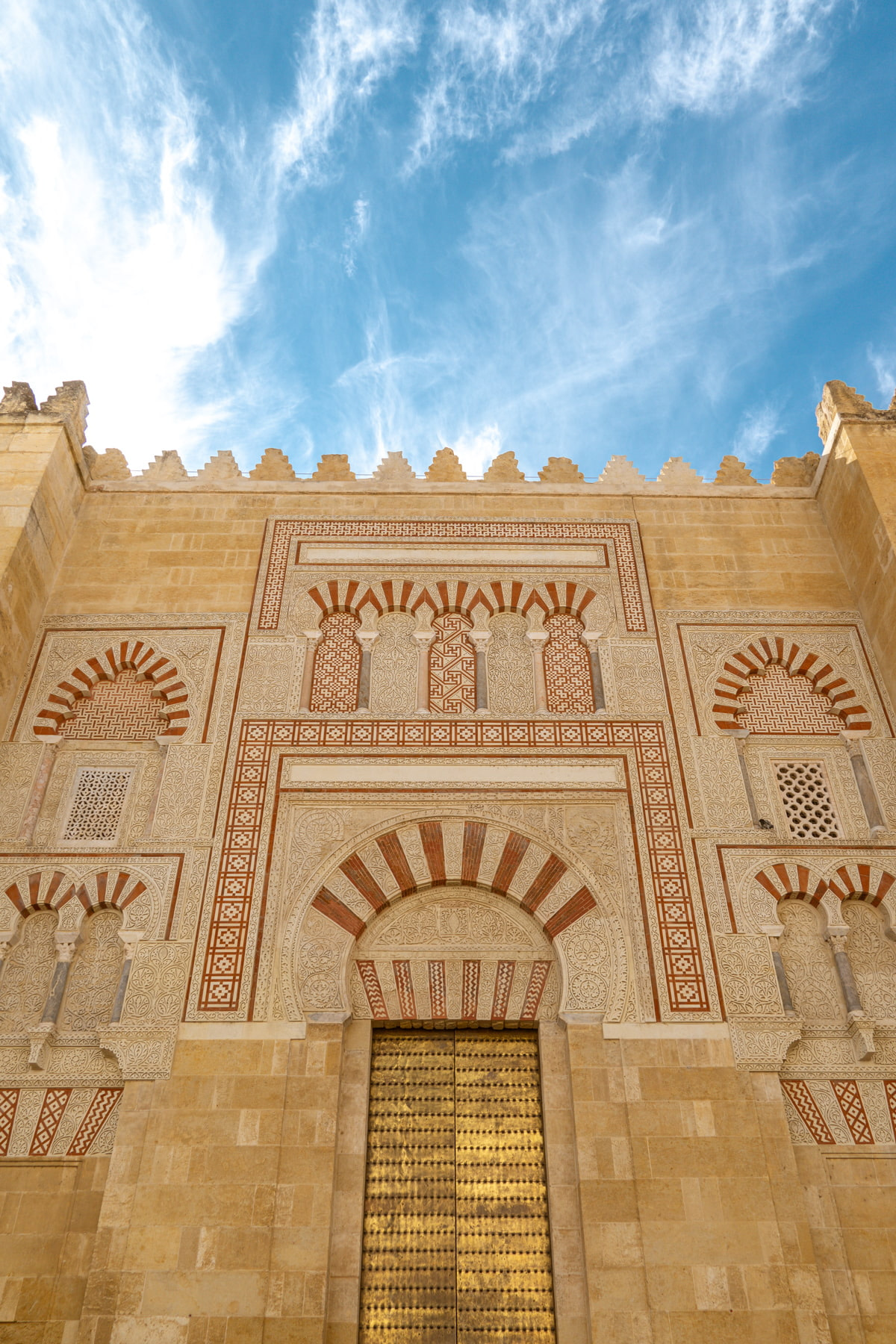 Nowhere is Córdoba's multifaceted history better reflected than in the Mezquita, a one-of-a-kind mosque-cathedral of hundreds of marble pillars crowned by red and white striped horseshoe arches. To get a sense of its magnitude, walk around the fortified exterior (the compound is about the size of 4 football fields!) and marvel at its sumptuous doors from different periods, some of them decorated with exquisite lattice work. Then, enter the Mezquita through the Patio De Los Naranjos, a beautiful courtyard dotted with palms, orange trees, and fountains formerly used for ritual purification before prayer.
Once inside, climb up the Bell Tower for a panoramic view of the compound and the city before stepping into the splendid mosque-cathedral itself, where the mixture of architectural styles will leave you mesmerized; Roman columns, plasterwork, gold tile mosaics, and gothic vaulting come together to create the most marvelous Islamic monument in the West.
Fill Up on Delicious Tapas Along the Way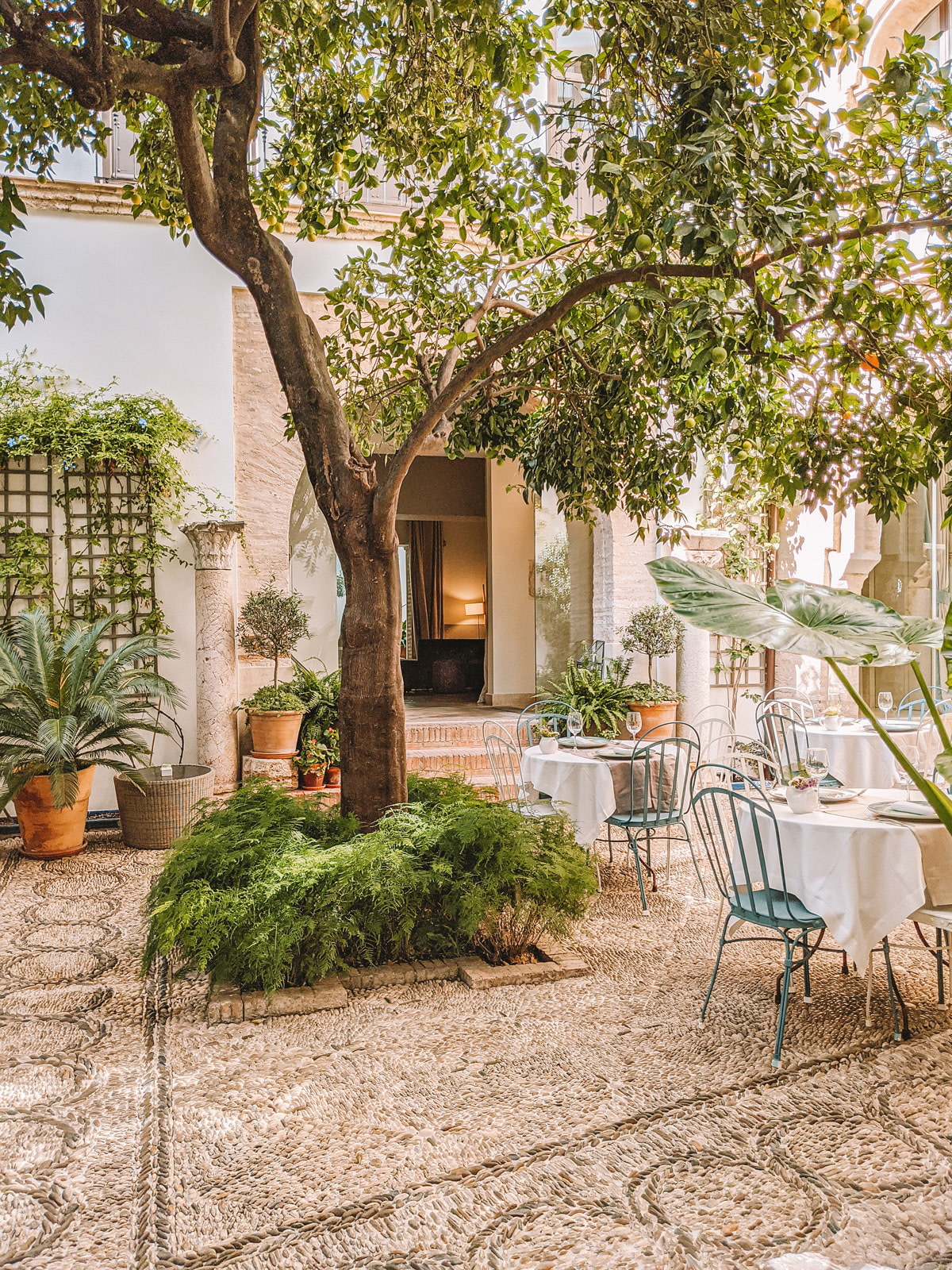 Córdoba is the birthplace of typical Andalusian dishes such as salmorejo (cold bread & tomato soup), rabo de toro (oxtail stew), or flamenquín (a deep-fried pork loin and jamon roll), and thankfully, there are dozens of characterful tapas bars and old-school taverns where you can try these specialties, maybe along with a glass of Montilla-Moriles (Córdoba's own fortified wine), as you explore the old town.
For a frugal, no-frills meal, stop by the unassuming Bar Santos, right next to the Mezquita, to grab a slice of what locals claim to be the best tortilla de patata in town, and enjoy it while sitting on the cathedral's steps.
Alternatively, Pairi Daeza, an elegant restaurant inside Balcón de Córdoba hotel, serves up classy Mediterranean fare with an Arab twist, either in the serene, cobbled courtyard sheltered by orange trees or up on its rooftop terrace overlooking the Mosque.
Many of the ubiquitous patio restaurants around the cathedral are a bit of a tourist trap, but still charming enough to get away with it. El Patio Cordobés is a reliable option, and while the food won't win any Michelin stars, the charming surroundings and live flamenco show more than make up for it.
Walk the Roman Bridge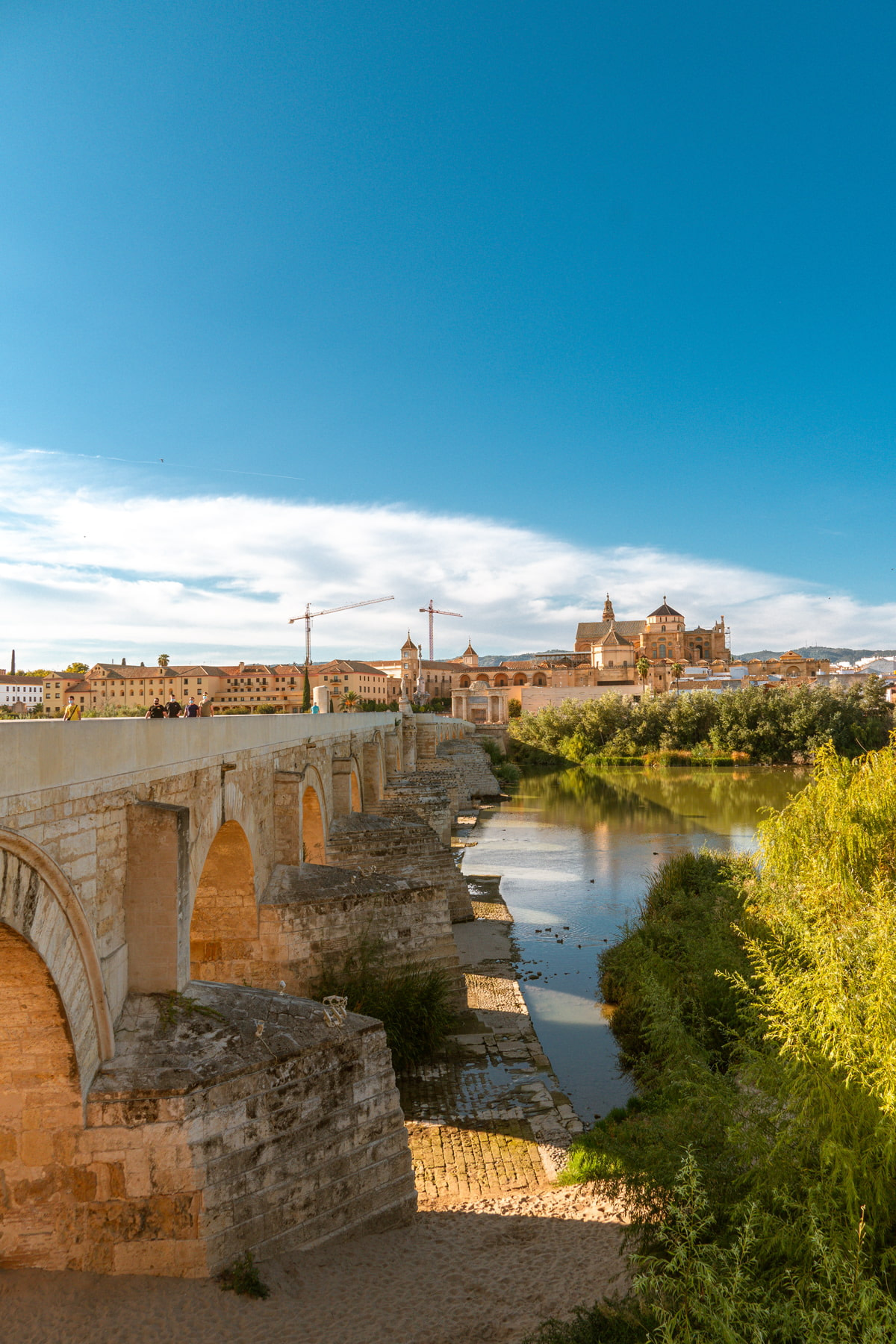 Once you've had your fill of delicious cordobese food, make your way back to the cathedral one more time for a final walk along Puente Romano, aka the Long Bridge of Volantis in Game of Thrones.
Though originally built by the Romans in the 1st century BC, Córdoba's famous Roman bridge across the Guadalquivir River is actually a medieval structure with Moorish-style arches, as a result of the many restorations carried out over the centuries.
Crossing the bridge takes you to the Calahorra Tower, where you'll find the Museo Vivo de Al-Andalus. This permanent exhibition celebrates the peaceful coexistence of Jews, Muslims, and Christians in Córdoba and Al-Andalus between the 9th and 12th centuries.
On your way back, take in a splendid full view of the Mezquita bathed in the golden afternoon light, or wait until the sun goes down to see both the bridge and the mosque beautifully lit up, reflecting on the surface of the river.