Amidst a financial meltdown that's been ravaging Spain for the last five years, experts agree that there's one thing keeping the country afloat: its bars. Indeed, many Spaniards would rather give up taking a vacation to the beach or season tickets to their favorite football team than give up el tapeo, or going out for tapas and socializing.
The tapa, a small portion typically found in many regions of Spain, is synonymous with the country's highly regarded cuisine. But, as with many things in Spanish culture, the etiquette for eating in Spain is probably not the same as in your home country.
The Origin of the Tapa
The legends surrounding the origin of tapas are varied, but it's generally agreed that a bar owner looking out for his patrons covered sticky-sweet glasses of sherry, a drink typical in Southern Spain, with a slice of ham. This preventative measure meant that fruit flies would not get into the drink.
Tapas are a widespread phenomenon, but they're not the be-all, end-all when it comes to Spanish cuisine. You can also order half (media ración) and full (ración) plates, or a filling daily menu (the three-course menu del día), which is common at lunchtime. Typical tapas also vary quite a bit by region, though croquettes, spinach and chickpeas, potatoes with alioli sauce and fried fish can be found just about everywhere.
Meal Times in Spain
Spaniards tend to eat their biggest meal in the middle of the day, typically around 2p.m. These lunches are long and leisurely in many cases, meaning that dinner is often late and light.
Tapas are common during the evening when a worker needs a quick snack before heading home to eat dinner, which is usually eaten about 9p.m. or later. Bars won't open before 1p.m. or 8p.m., and they usually close between meals. If you're looking for a place to snack during off hours, you may have to try fast food options, or look for a pastry shop to have merienda.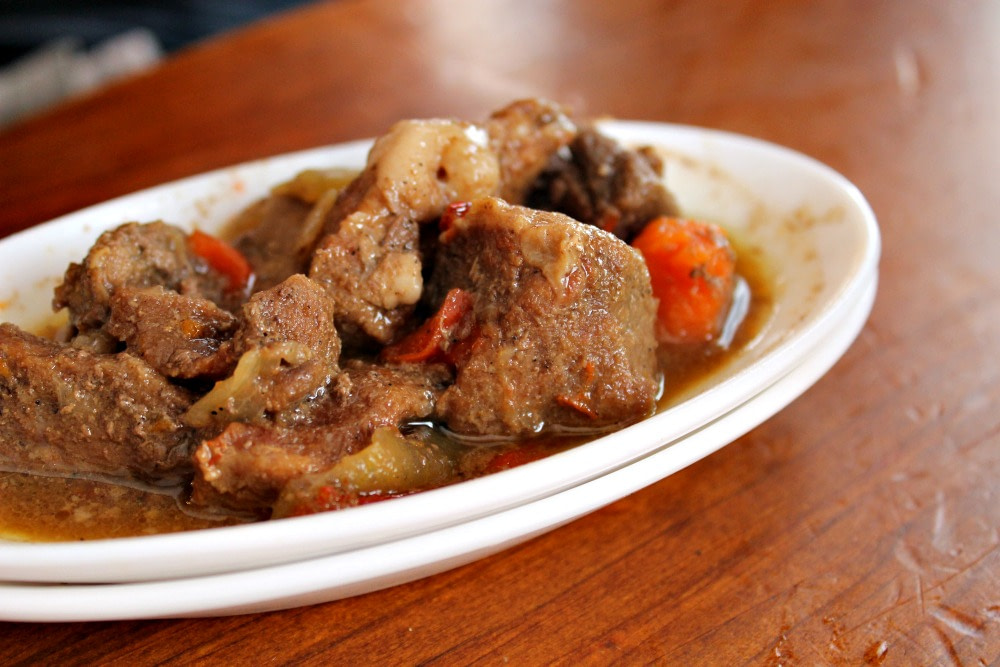 Types of Tapas
Tapas are about as varied as they come – you can get them hot (caliente) or cold (fría), fried or baked, vegetarian or not.
In other regions of Spain, tapas are called pinchos or pintxos, thanks to the toothpick that holds the goods on top of a piece of bread. Here, you may have to keep your toothpicks, as this is how a barman keeps tabs on your bill. Expect to pay anywhere from 1,50 – 4,00€ for the morsel.
Tapas are the ultimate in mix-and-match, so it's hard to eat the same thing all the time!
How to Order
Tapas can be combined to create an entire meal – due to the variety in many regions of Spain, you can get a small plate of meat, fish or vegetables, and creative kitchens are even offering bite-sized desserts nowadays.
Tapas are usually ordered with a drink, such as a caña (beer) or fino (dry sherry), or even a glass of vino (wine). In cities like Granada or Jaén, a free tapa is usually given with each drink. If not, ask for the tapas that most appeal to you. Many bar patrons choose to have one tapa in one bar, and then move on to the next establishment.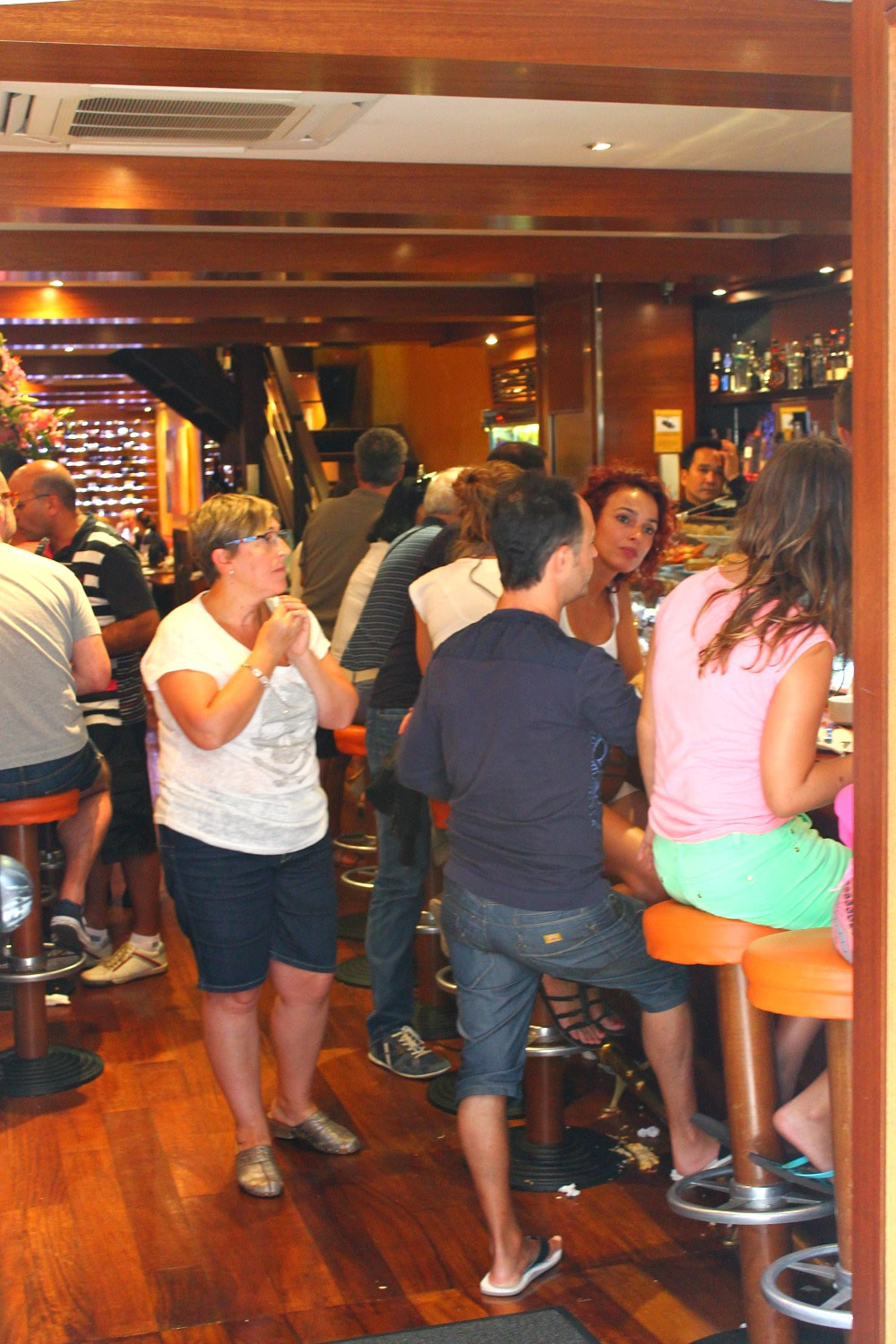 Where to find tapas bars in Seville
Tapas joints abound in Seville – you won't be hard pressed to find one! Be aware that many bars close on Mondays so that workers have a day off, and that the closer you are to the cathedral, the more you'll pay (and often for sub-par food). Beware the bars that show paellas or pizzas on clapboards outside their restaurant, too.
Try the Arenal or Centro neighborhood if you're in town, and Triana across the river for typical far in tiled-lined bars. Alameda and the Macarena, two neighborhoods north of the center, also provide ample choices for a night of tapas barhopping.