Located in San Lorenzo de El Escorial, 45 km northwest of Madrid, El Escorial is one the most important royal sites in Spain, a fascinating complex of buildings created in the most prominent and authentic Spanish Renaissance style.
Erected between 1563 and 1584 at the will of King Philip II, the fabulous establishment lies at the foot of Mount Abantos as a genuine architectural gem and a popular tourist attraction among day-trippers from Madrid.
The complex consists of the Basilica of San Lorenzo el Real, the Palace of Philip II, the imposing King's Courtyard, the Monastery of El Escorial, and the Library. Additional features include the Seminary, the School, the Kings' Pantheon – which lies beneath the Basilica, as well as the Museum of Painting and Architecture sheltered in the Monastery.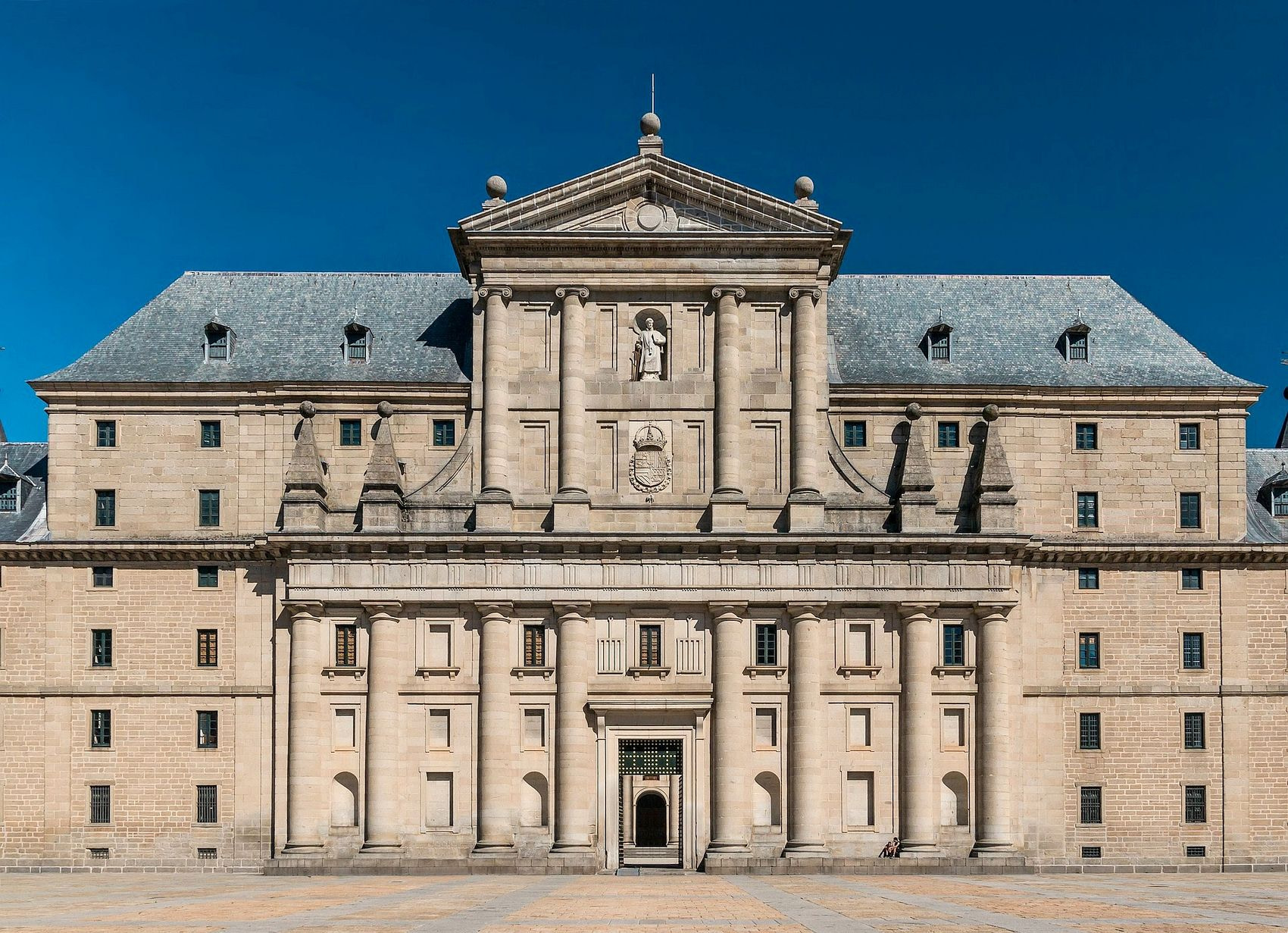 The Basilica is the central building and probably the most impressive part of the complex. Built in the shape of a Greek cross, the spectacular church features 45 altars beautifully decorated with bronze sculptures and paintings by illustrious artists such as Leone, Pompeo Leoni, Tibaldi, or Zuccaro.
Another important area in El Escorial is the Pantheon of the Kings, where lie the remains of most of the Spanish kings and queens, from Charles I to the present.
El Escorial might have been lost the title of the largest building in the world, but it still remains Spain's most complete and remarkable monument of late Renaissance and a must for any tourist, whether the purpose of the trip is cultural, religious, or simply leisure.
The town of San Lorenzo de El Escorial can be reached from Madrid by bus or train. The bus can be taken from Moncloa Interchange and the train from Atocha or Chamartin stations.