Crisp sunny days, grand boulevards draped in Christmas lights, and a terrific cultural calendar await visitors to Madrid in December. Sitting on a 635 m high plateau in the very heart of Spain, the city claims to be the highest capital in Europe, but even so, a warm winter sun invites leisurely strolls through El Retiro and time spent indulging in generous portions of chocolate and churros on bustling pavement cafés.
Sure, evenings are pretty cold this time of year (2-3°C), but that doesn't stop the tireless Madrileños from filling the streets of downtown to enjoy the sparkling decorations, browse the Mercadillos de Navidad (Christmas Markets), and nibble on warm tapas at heated patios festooned with fairy lights.
From sparkling holiday light displays to seasonal theater shows, we have handpicked the best experiences in Madrid this December:
Go Window Shopping in Barrio de Salamanca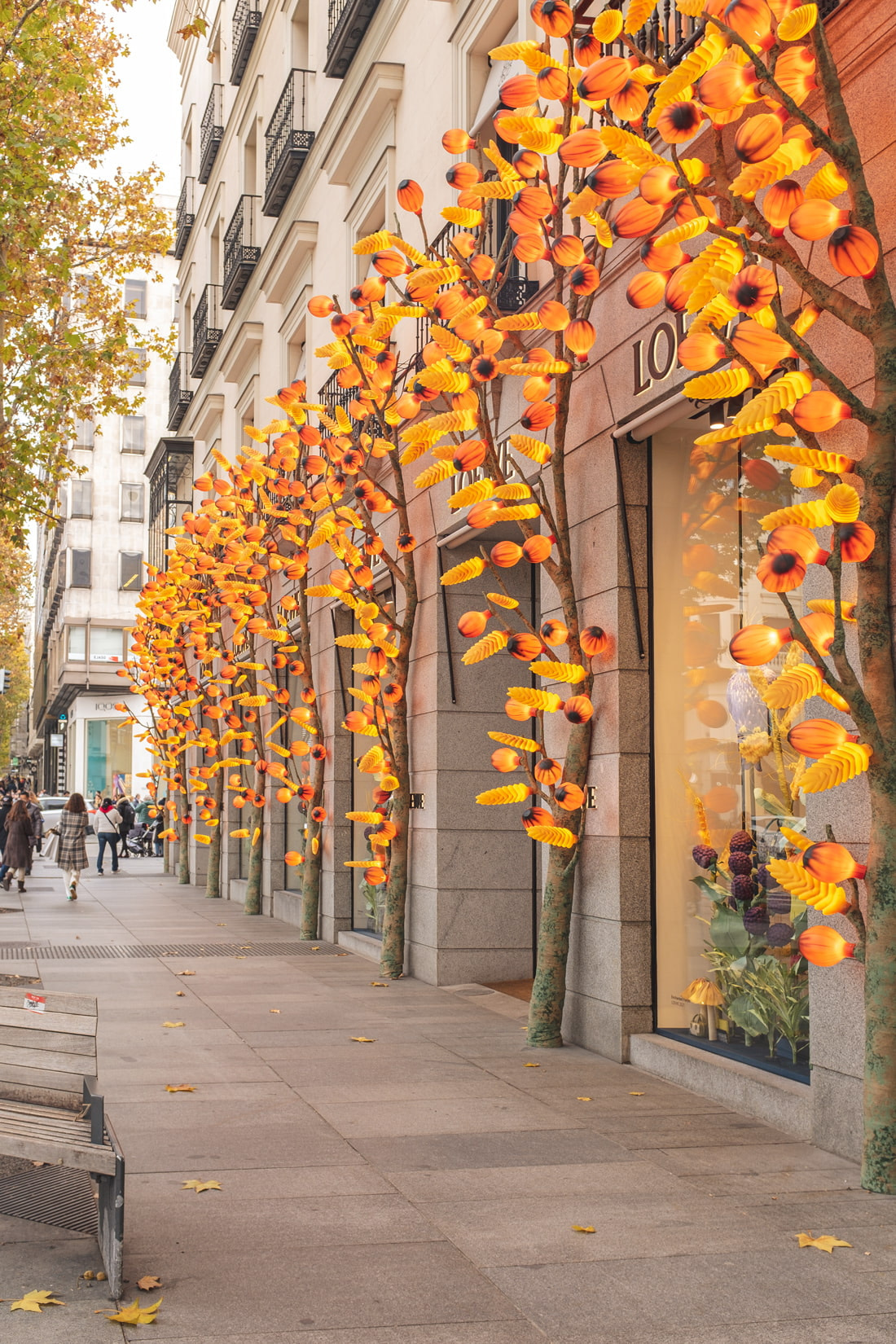 With quaint tree-lined streets and wide avenues framed by elegant architecture, Madrid's most upscale neighborhood is a joy to explore throughout the year. However, in the weeks leading up to Christmas, Salamanca's luxurious stores and designer boutiques reveal their holiday window displays, flooding the area with festive spirit.
On the illustrious Calle Serrano, Loewe's flagship store is an arboreal fairytale illuminated in vibrant sunset shades, while a branch of El Corte Inglés department store, sparkles like a gemstone with countless tiny lights. For even more festive window displays, wander along Calle de José Ortega y Gasset, where the storefronts of Chanel, Dior, Hermès, and Tiffany & Co. look straight out of a Christmas movie.
Hop on the Naviluz Christmas Bus
Like any major European city, Madrid is bathed in festive lights during the holidays. And there's no better way to take it all in than to hop on the Naviluz, the city's Christmas bus, which will be available from November 25th to January 6th, 2023.
A ride on the open-top bus costs 7 euros and takes passengers around the most popular and beautifully decorated spots in downtown Madrid to see the holiday lights. The journey starts in Plaza de Colón on Calle Serrano, which houses a Christmas Market alongside the biggest ice skating rink in Madrid, then continues to Plaza de Cibeles and along Gran Vía towards the newly refurbished Plaza de España, where an imposing Christmas fir tree brought here from Girona dazzles with thousands of bright lights and sparkling candy-shaped ornaments.
Browse the Christmas Markets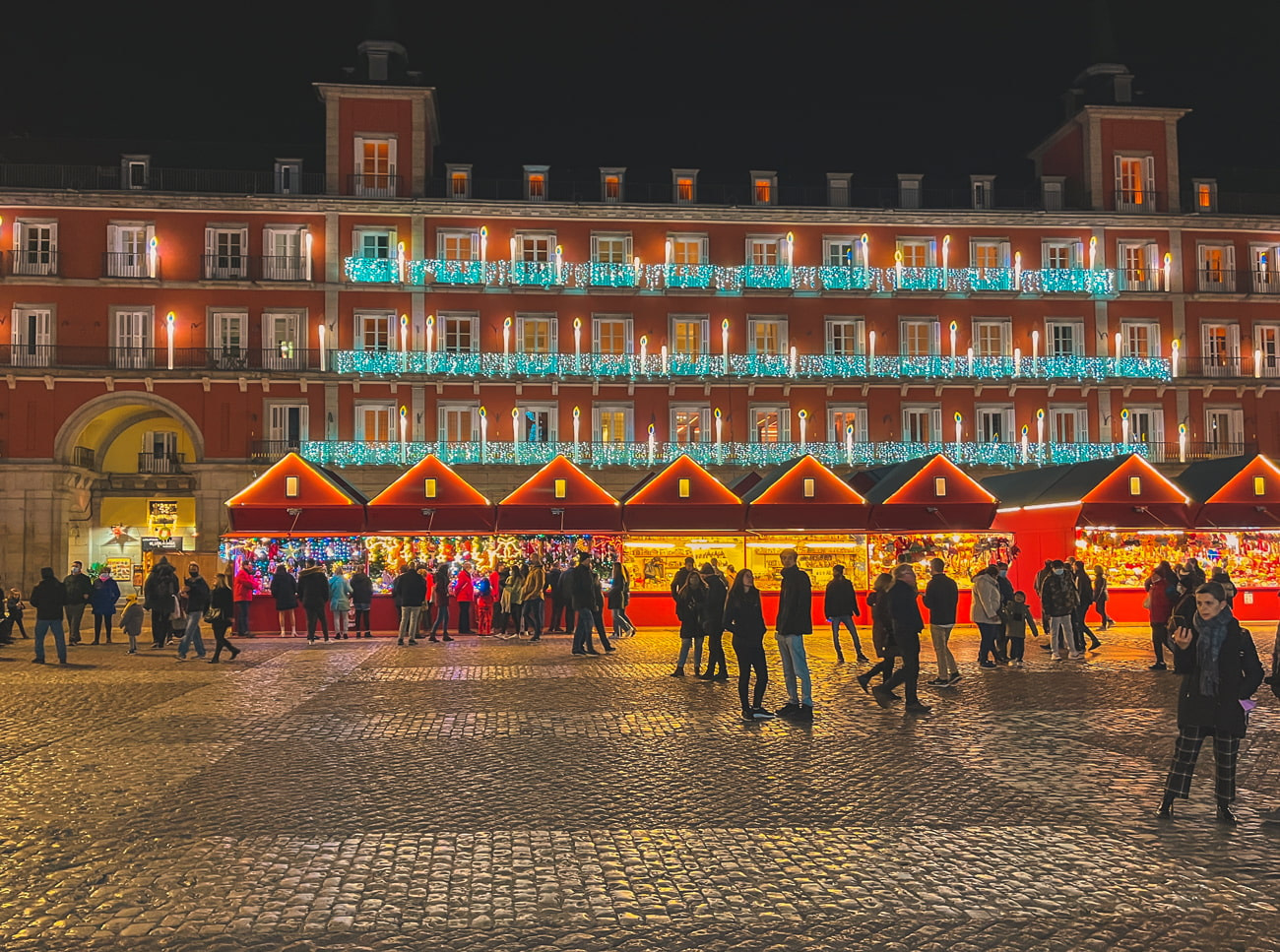 If you're happiest when walking among the cute little chalets of a Christmas Market shopping for trinkets and nibbling on festive goodies, you're in luck. From the traditional to the alternative, there's a variety of atmospheric Mercados de Navidad popping up all over Madrid in December.
The most popular (and photogenic) is definitely the one in Plaza Mayor, which dates back to the 19th century and features 104 red alpine cabins set against festively decorated three-story buildings. With a bright silver Christmas tree, street artists, and decorated stalls selling everything from Nativity ornaments to natural wreaths and garlands, this traditional mercadillo makes for a great family pilgrimage during the evening. If you want a snack on the run, do like the locals do and pop into one of the many traditional bars surrounding the square for a beer and a classic bocadillo de calamares (calamari roll).
Another traditional Christmas fair in Madrid is the Feria de Artesanía (Madrid Arts and Crafts Fair) on Paseo de Recoletos, where you can buy handcrafted products like jewelry, pottery, textiles, and toys from artisans across Spain.
For typical Spanish Christmas delicacies, head to the Feria de Dulces Navidad de la Plaza Isabel II, an enticing gastronomic fair in front of the Royal Theater. Here, you'll find typical festive treats like turrón, polvorones, and candied nuts, as well as Arab pastries, mulled wine, and the ubiquitous churros con chocolate.
Want to find some unique Christmas gifts? The pop-up Mercadillo del Gato Navidad at the Westin Palace is filled with vintage goods, artworks, and jewelry, whereas Mercado de Diseño, held inside the Matadero cultural center (18-19 December), combines live music and street food with original fashion, art, and beauty creations by emerging local designers.
See the Holiday Lights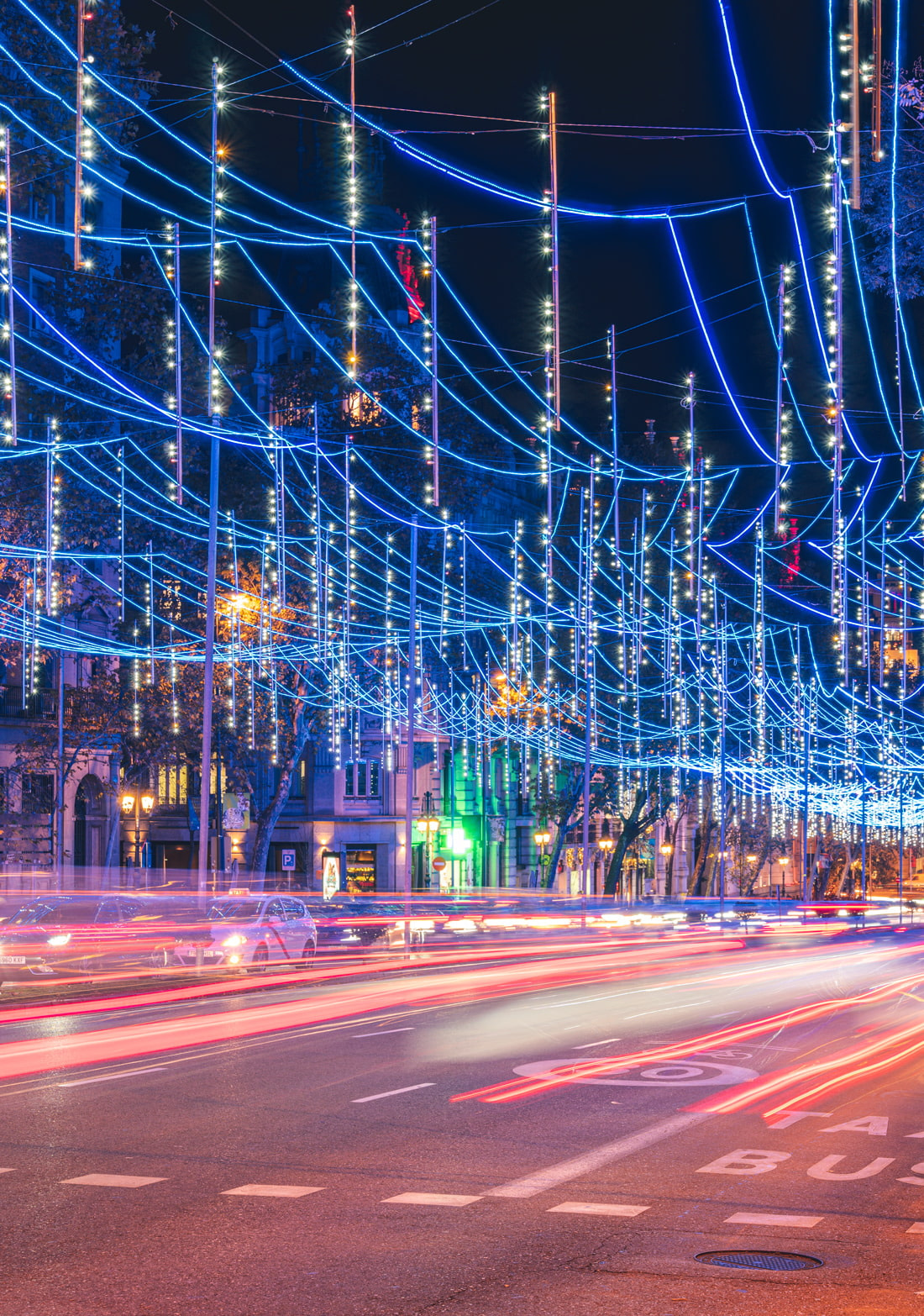 Every year throughout December, Madrid transforms into a gleaming festival of lights as its boulevards, squares, and iconic buildings are decked out with elaborate holiday displays. In 2022, millions of eco-friendly LED bulbs will illuminate the capital's 21 districts until January 6th. Designed by Spanish artists, this year's installations are varied and bountiful, ranging from dazzling Christmas trees set up in open squares to interactive murals adorning its monuments.
Bright blue strings of lights hang loosely above the busy Alcala street; Broadway-like Gran Vía dazzles with huge lit billboards, themed theater posters, and a sequence of cobalt panels designed to mimic a flip book as you walk by, while a huge 12m ball attracts evening strollers in front of the Metropolis building to witness the music coordinated light display. The trees along Paseo del Prado have been festooned with fairy lights, dozens of luminous nativity scenes have been installed on the city's gates, and multicolored irradiant ornaments brighten up the bohemian streets of Malasaña.
The epicenter of holiday fun in Madrid, however, is the area around Puerta del Sol, where a modern origami-inspired metallic tree presides over a sea of people on any given December evening. This is also Spain's most famous place to celebrate New Year's Eve. Along the streets radiating from the bustling, wide-open plaza you'll find some of the city's most inventive Christmas light displays, from surreal raindrops to abstract geometric designs conceived by local artists and couturiers.
Finish your festive walk at the newly revamped Plaza de España, where you can gaze at the capital's most magnificent Christmas tree, ice skate, or browse the craft fair and tempting gastronomic stalls of the so-called "La Navideña".
Sleep with a View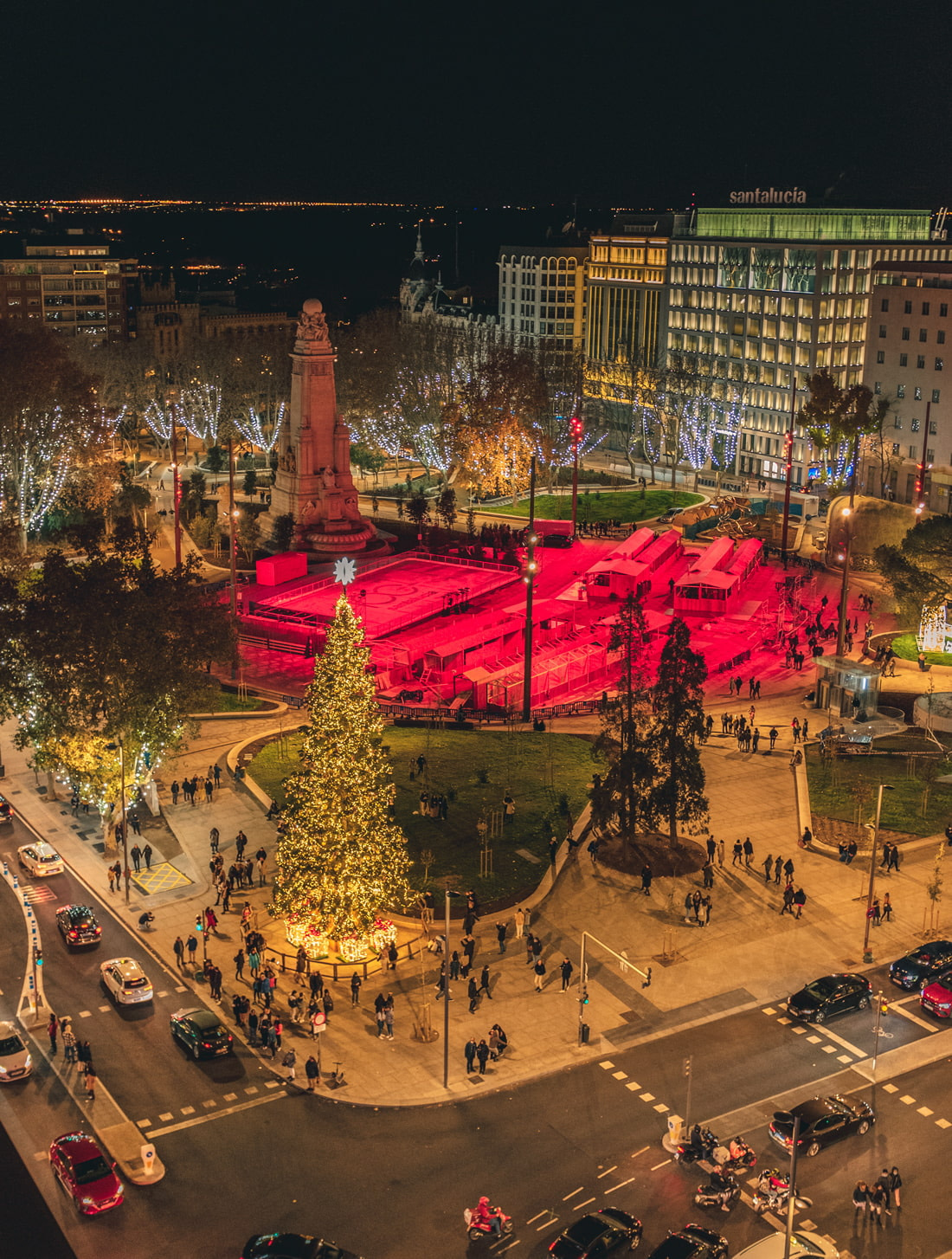 End your day relaxing on your private balcony overlooking the illuminated Christmas market at Plaza de España and wake up to the sounds of the city coming to life. Dear Hotel offers comfortable, reasonably priced accommodation in a prime location at the western end of Gran Vía, steps away from the capital's grandest square, its famous theaters, and most iconic buildings.
Rooms are spacious, tasteful, and complete with all modern comforts, from coffee kettles and rain showers to Egyptian cotton sheets and complimentary face masks. The cherry on top is the rooftop terrace with sky pool & bar, which offers a breathtaking view of central Madrid as the sun sets.
Warm Up with a Cup of Hot Broth Fit for the Queen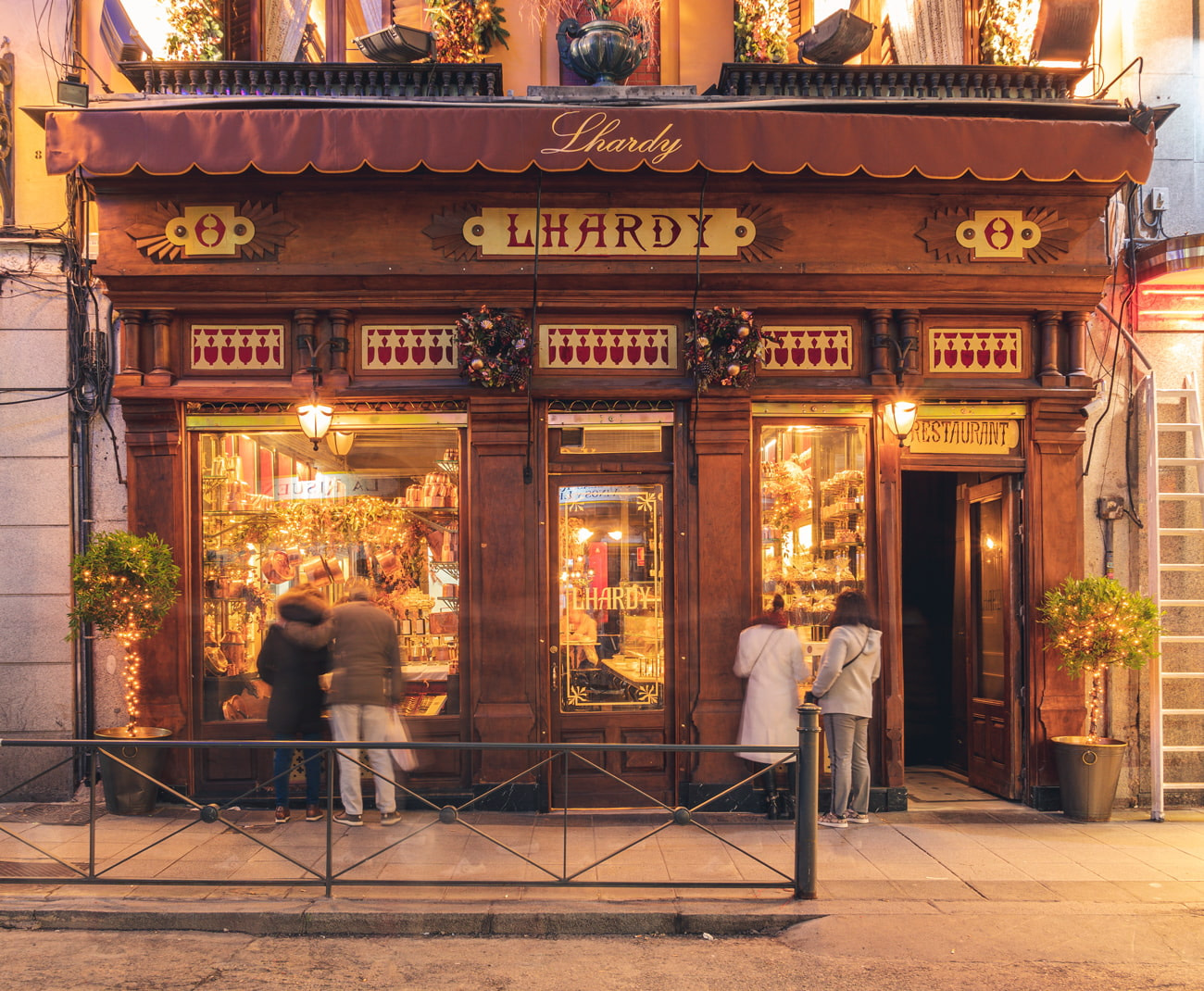 Established in 1839, Lhardy is Madrid's oldest luxury restaurant, a veritable institution frequented by artists, royals, and intellectuals over the years. Its location on Carrer de San Jerónimo makes it a great place to stop on your way to or from Puerta del Sol for a warming cup of their legendary consommé (Spanish caldo) guarded in antique silver samovars in the charming deli upfront.
For a complete experience, though, you are welcome to reserve a table in the main Belle Epoque dining room to indulge in their famous cocido madrileno (Madrid stew).
Take a Breath of Fresh Air in El Retiro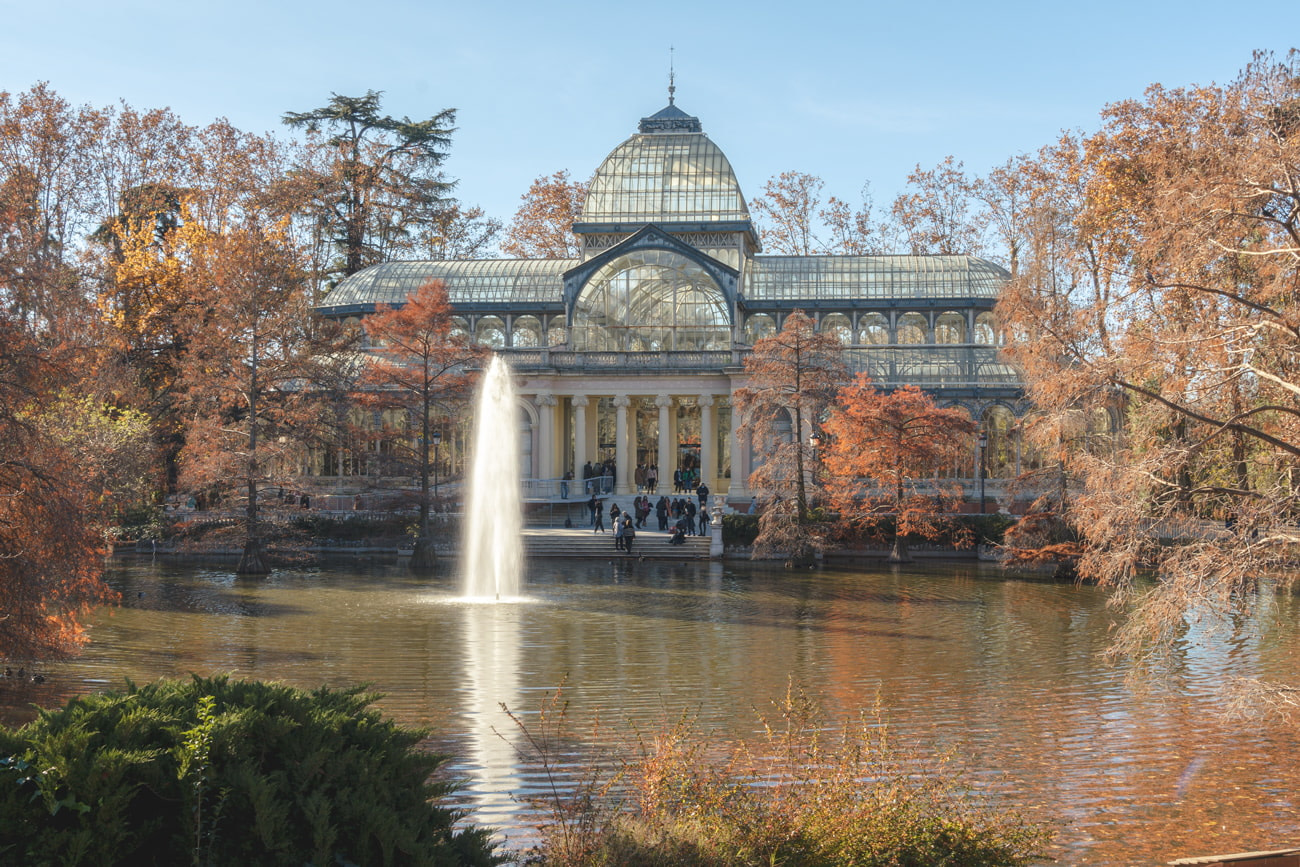 Madrid's energy can be overwhelming at times, and when that happens, there's no better place to relax, recharge, and breathe in the fresh air than El Retiro. With beautiful ornate fountains, romantic tree-lined pathways, and sunny open-air cafés, the sprawling 292-acre green space provides a serene, refreshing break from the bustle of the city.
Take advantage of December's bright azure skies and mild daytime temperatures and go for a walk amidst the fallen leaves. Stop by the only public statue of Lucifer (The Fallen Angel), which lies 666 feet above sea level, marvel at the splendid Palacio de Cristal (Glass Palace) reflecting on the waters of its surrounding lake, and then continue your exploration onto the nearby Paseo del Prado boulevard, where Madrid's famed Golden Triangle of Art (El Prado, Reina Sofia & Thyssen-Bornemisza) awaits.
Hand Clap at a Gospel Concert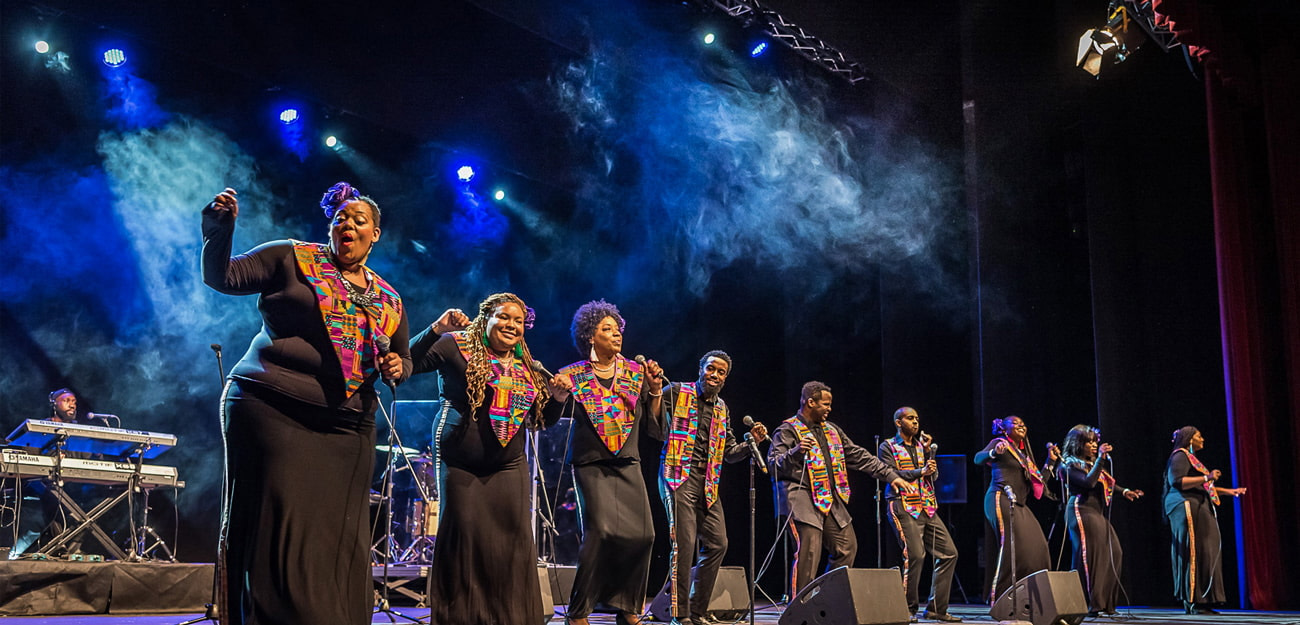 The holiday lights may be reason enough to visit Madrid in December, but culture devotees may also want to catch a performance at Los Grandes del Gospel Madrid festival. The acclaimed event takes place each year at the Teatro Fernán Gómez and brings the best American gospel to Spain, featuring acts by the Harlem Gospel Choir, the Spirit of New Orleans Gospel Choir, and The Gospel Times.
Feast on Gourmet Tapas at Mercado de San Miguel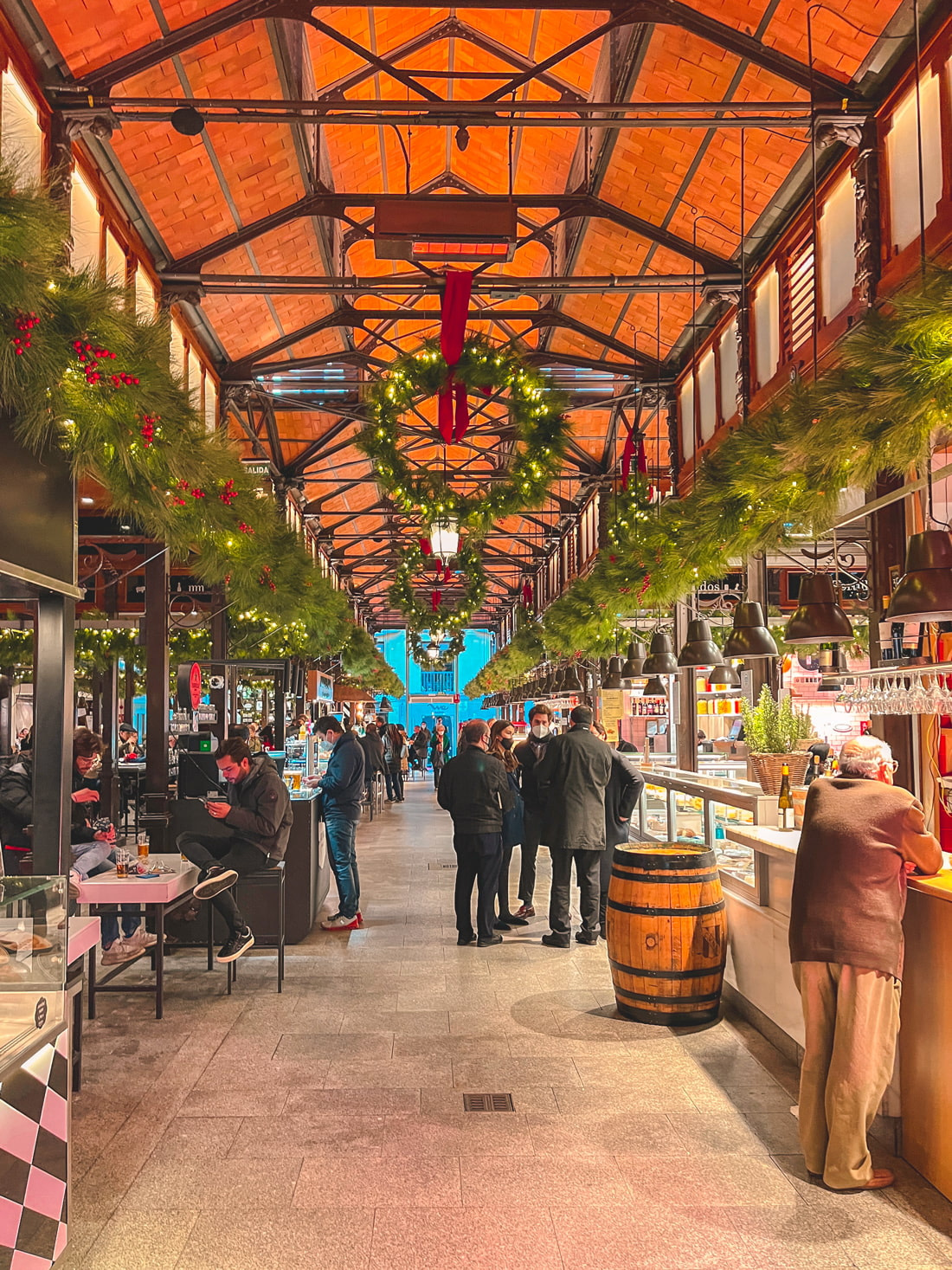 Finding an empty seat within the glass-enclosed Mercado de San Miguel in December would be a Christmas miracle, but don't let that deter you from enjoying one of the best food experiences Madrid has to offer.
Housed in a conspicuous cast-iron building steps away from Plaza Mayor, this lively gourmet market has everything from fresh oysters to fried fish and picked olives, as well as a tempting selection of tapas and pintxos (Basque tapas). Start with a tour of the stalls and order whatever catches your eye, then find a spot, most likely at the wrap-around counter lining the glass walls, to eat while taking in the buzzing surroundings.
Step into a Magical Light Show at the Botanical Garden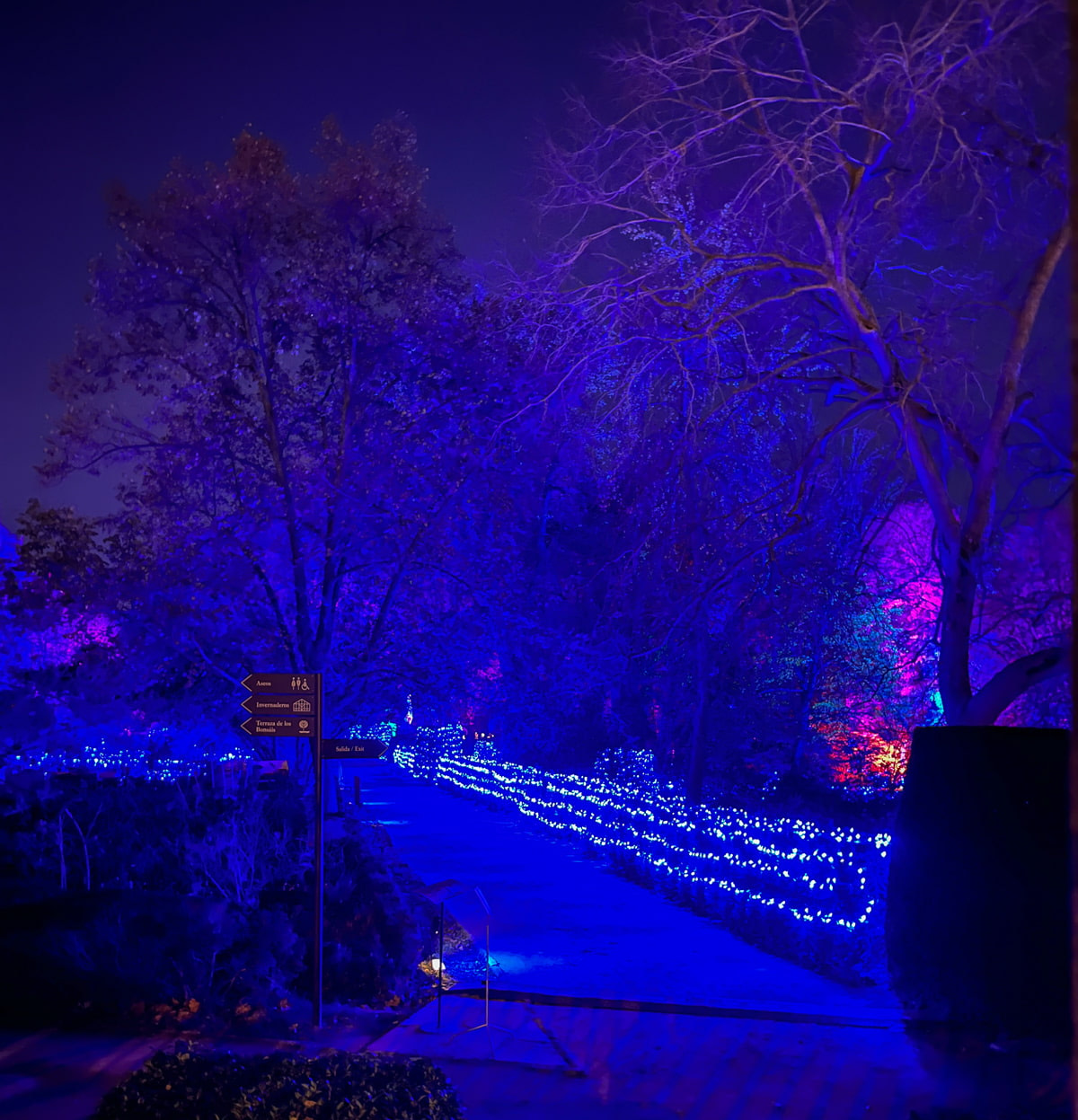 This festive season sees Madrid's Royal Botanical Garden transformed into a magical wonderland of dancing sea creatures and giant-sized marine flora in iridescent colors as part of the annual Naturaleza Encendida project. This year's edition is called Origen and offers a multisensory journey back in time to the beginning of the universe, complete with fabulous state-of-the-art laser projections, coordinated sound effects, and 15 kilometers of led lights.
Running from November 14th to January 15th, an evening stroll around its surreally illuminated pathways, amidst hypnotic mushrooms and myxomycetes, is a treat for both kids and adults.
Enjoy a Festive Afternoon Tea at Four Seasons Madrid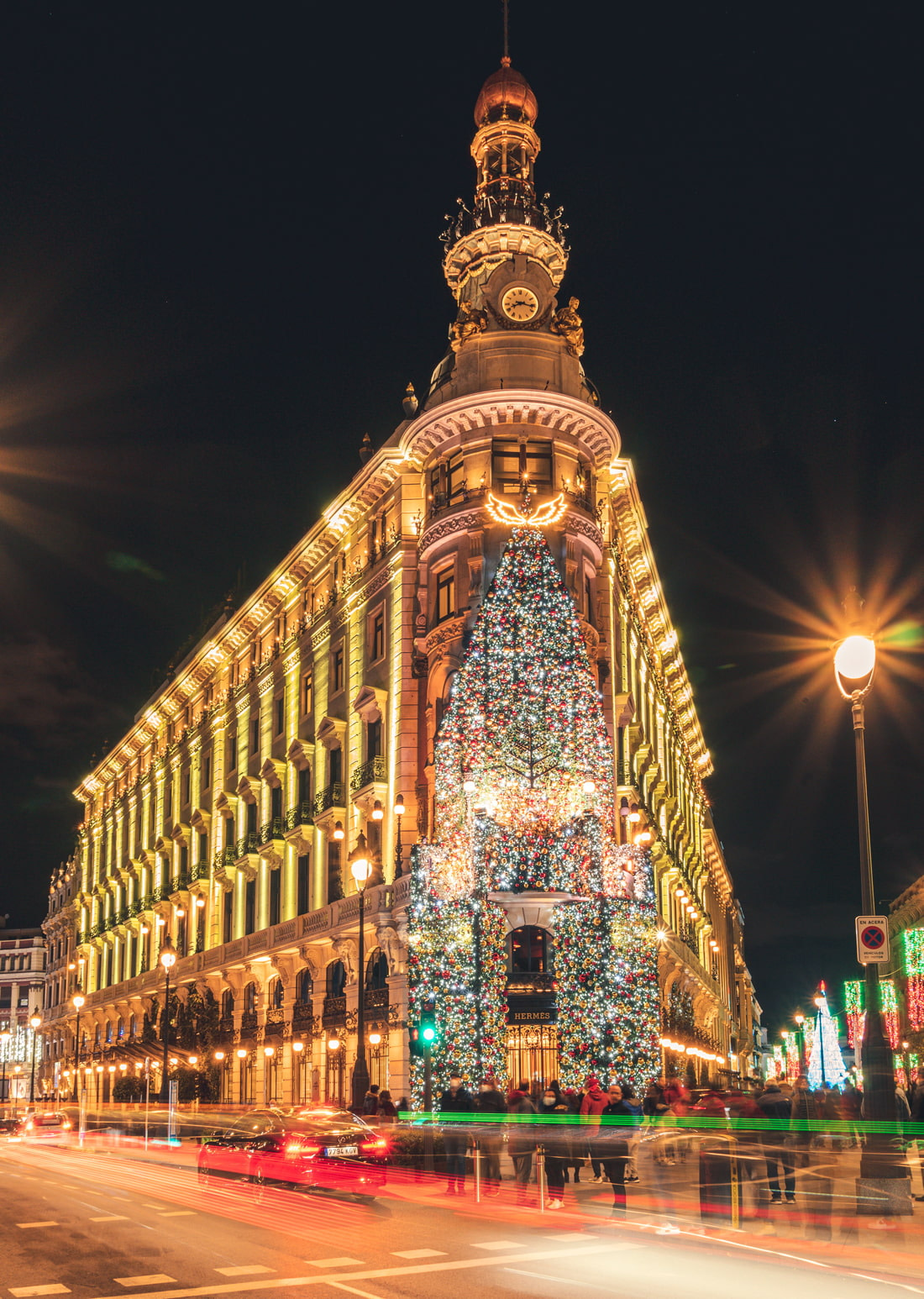 Housed in a sumptuous palace in the city center, the luxurious Four Seasons Hotel has one of the most elaborate holiday displays in the whole Madrid: a lavish 2D 22-meter-high Christmas tree adorned with 3,500 glass ball ornaments and 5,000 meters of LED garland mounted on its grand rounded corner facade. The installation, composed of 3,000 kg of natural pine, is somewhat of a pilgrimage stop for holiday light seekers, who gather here every evening to take photos and stare in wonder at the glowing sight.
For an extra dose of festive magic, step inside the hotel's grand Patio – housed in what was once the main hall of the Banco Español de Crédito – for an elegant afternoon tea surrounded by glowing Christmas decorations. Available throughout December (EUR 39), this is a decadent late afternoon affair complete with champagne, live music, hot chocolate, and, of course, a scrumptious selection of homemade savory and sweet treats with a local twist.
Go to a Theater Show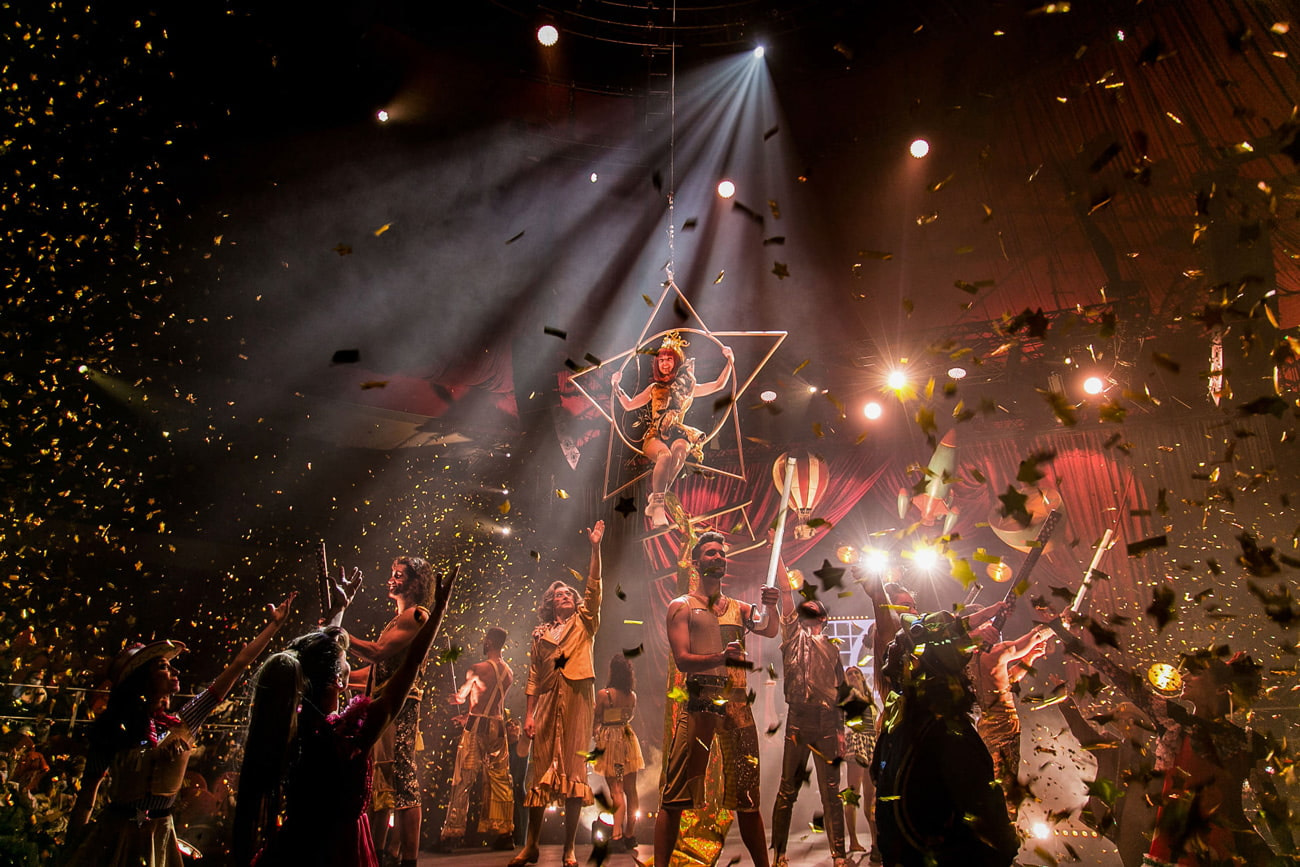 Just like the Nutcracker in New York, Circo Price en Navidad has become a tradition of Madrid's Christmas season, with over 80,000 spectators attending the show each year. In 2022, the classic holiday production runs from November 27th to January 10th and brings together 25 international dancers and acrobats in a dazzling circus show that follows Cometa, a peculiar heroine of the galaxies, on her quest to save Christmas.
Explore Europe's 2021 Christmas Capital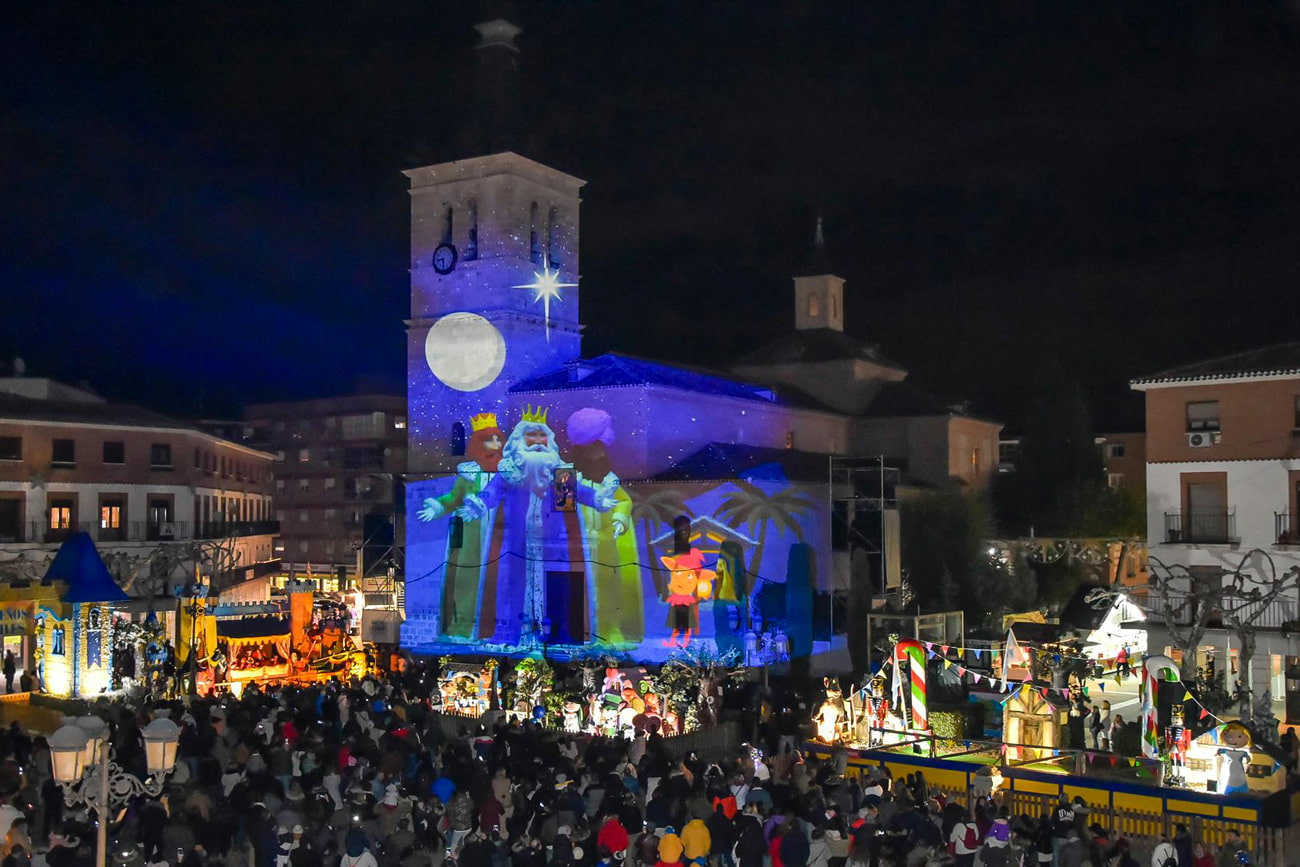 Named the first European Christmas Capital in 2021, Torrejón de Ardoz, just 30 km outside Madrid, becomes one of Spain's most sought-after destinations around the holidays. Home to the biggest Christmas park in the nation, the town will certainly bring on the holiday spirit with its living nativity scenes, brightly illuminated paths, spectacular decoration, and magic shows. There will also be an icy slope, a giant Ferris wheel, a special Advent Meninas exhibition, as well as a charming Christmas village full of craft & food stalls.
Christmas holidays in Torrejón de Ardoz have been declared a Festival of Tourist Interest, so expect an unforgettable blend of quality, originality, and cultural heritage. The park, called Mágicas Navidades, is set up in the Exhibition Center of Torrejón de Ardoz and will remain in place until January 6, 2023.