Situated just off La Latina metro station, in the Embajadores neighborhood, El Rastro is the most famous open-air flea market in Spain and a must tourist attraction in Madrid for those looking to discover all the faces of this bustling, yet fascinating European capital.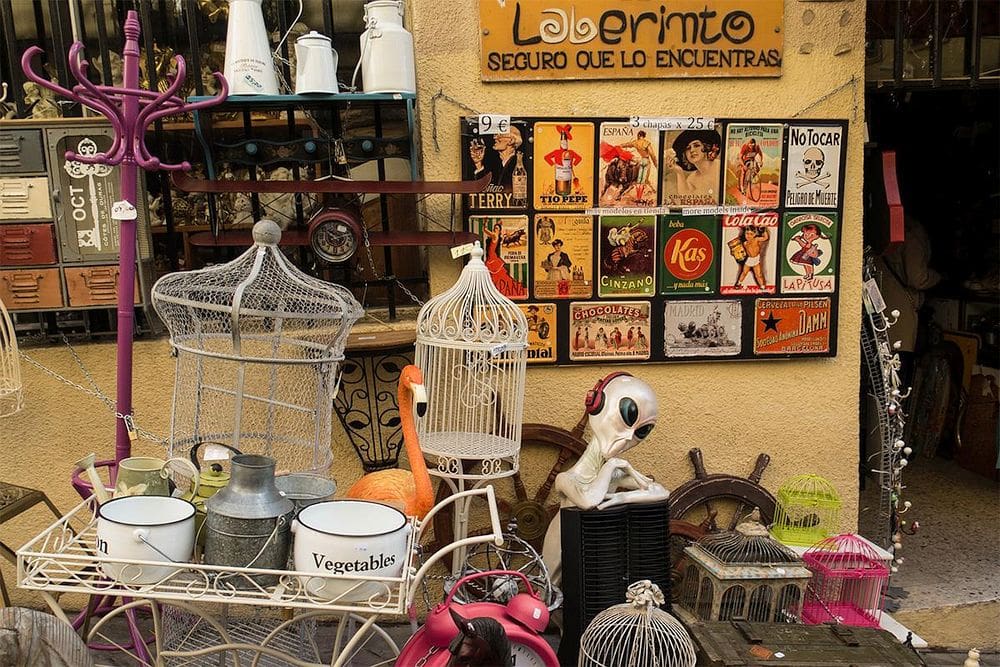 Comparable with London's Portobello or Paris's legendary Les Puces de Saint-Ouen, El Rastro features a huge selection of nearly 3500 stalls full of all sorts of antiques, books, vintage furniture, second-hand clothing, crafts, and many other little treasures hidden under the site-specific layer of dust.
Whether you're looking to hunt for some bargains or just want to soak up the city's great friendly vibe, El Rastro is the perfect place to be on a Sunday morning in Madrid.
Besides the variety and uniqueness of the products displayed, the market serves as a great place to indulge in traditional tapas and to experience for yourself los Madrilenos' colorful lifestyle.
El Rastro's top shopping destinations include Plaza de Cascorro, specialized in selling funky wears; Calle de los Pintores (street of the Painters) – a real treat for painting and art lovers; Calle Carnero, where vendors sell rare collectible books; as well as many other quintessential zones, each of them focused on a certain branch.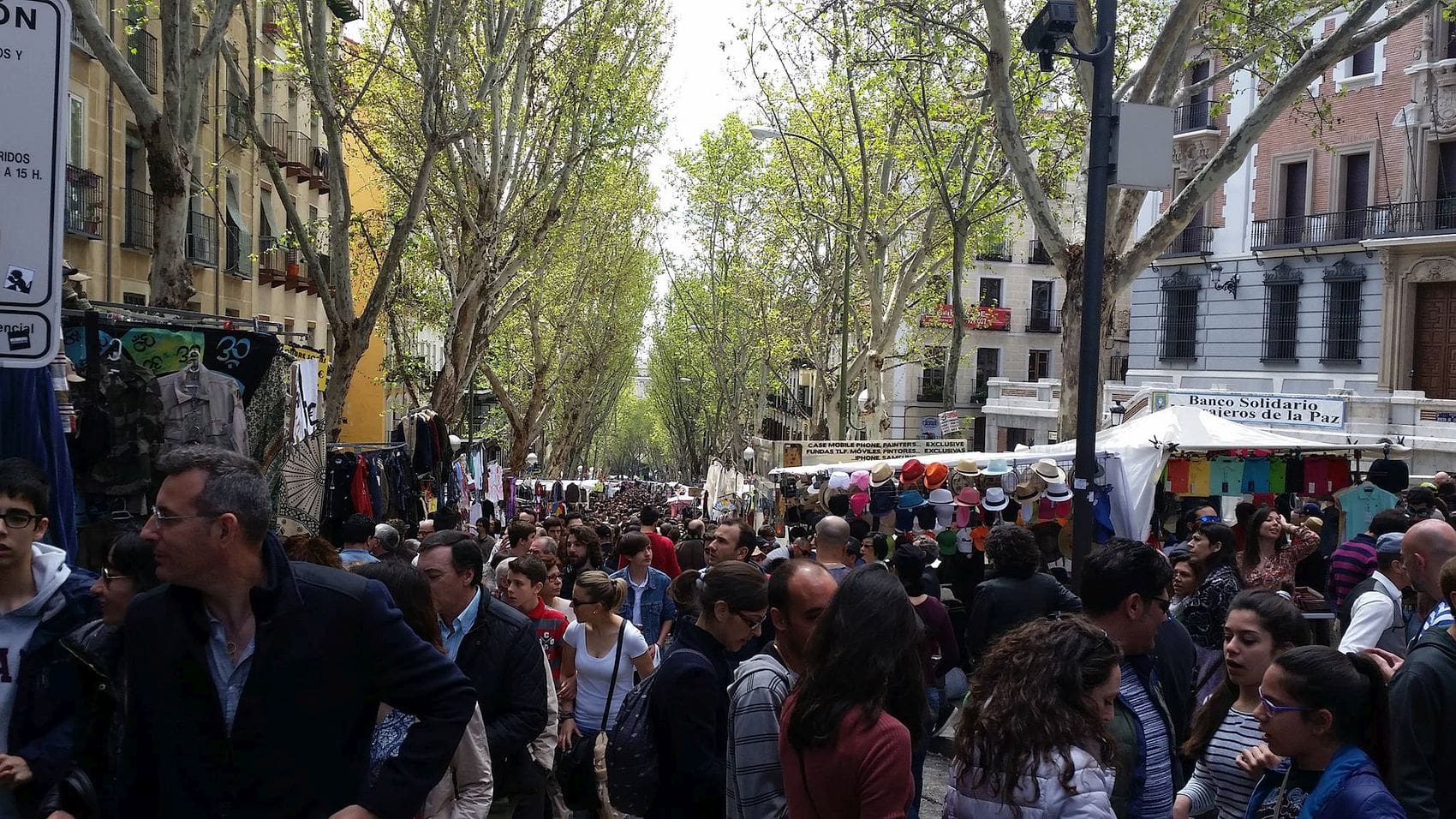 El Rastro is held each Sunday from 9 am to 3 pm, but those looking to haggle for a bargain should be there in the morning, as the market gets pretty crowded and touristy around 11 am.
Be aware of the pickpockets and you'll certainly have a wonderful experience in Madrid's finest flea market!