Spread over seven floors, this fabulous eyewear store pays homage to Barcelona's design heritage and vibrant culture.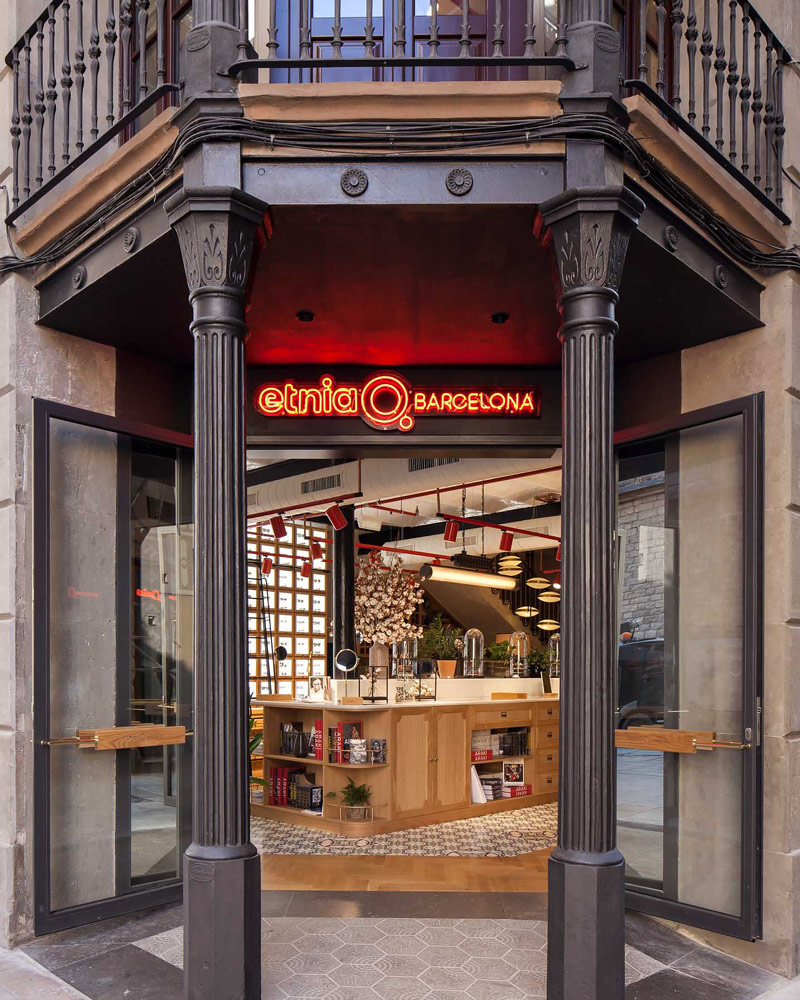 Etnia Barcelona's 800 m2 flagship retail space is a temple to eyewear, with the gorgeous Lázaro Rosa-Violán interiors making the perfect backdrop to the unique designer glasses on display.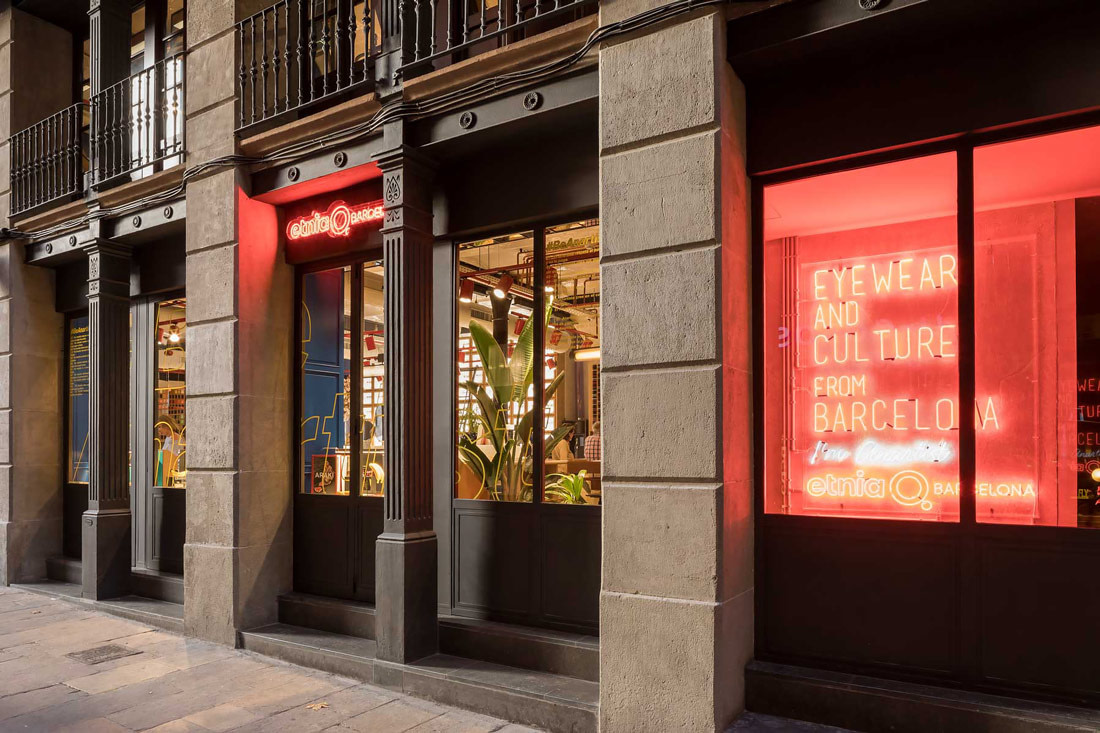 Occupying an evocative Modernista building in the trendy Born neighborhood, the facility has two floors dedicated to retail, as well as showrooms, workshops, and a private rooftop terrace bar overlooking the stunning Basilica de Santa Maria del Mar.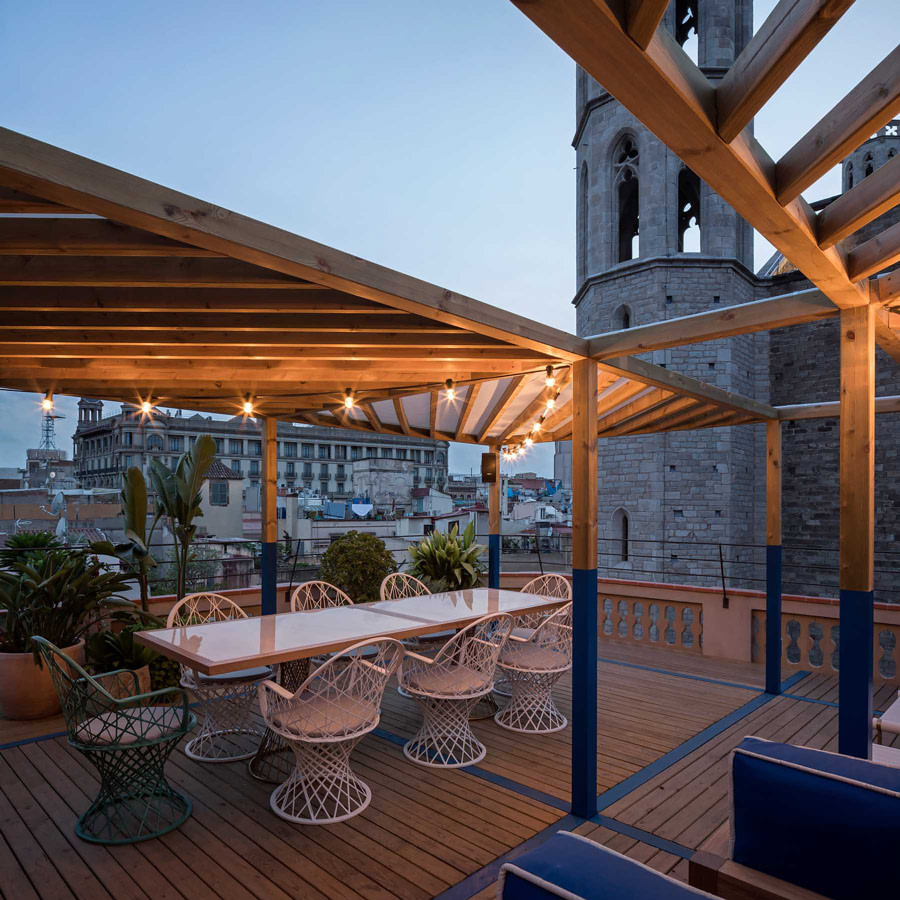 The brand's identity revolves around color, art, and culture, with a creative interplay of tradition and innovation instilled in each of its original, high-quality creations. In line with their vision and values, the store takes inspiration from the interior design of a traditional Barcelona apartment, mixing 1940s style lighting and furnishings with edgy industrial architectural details.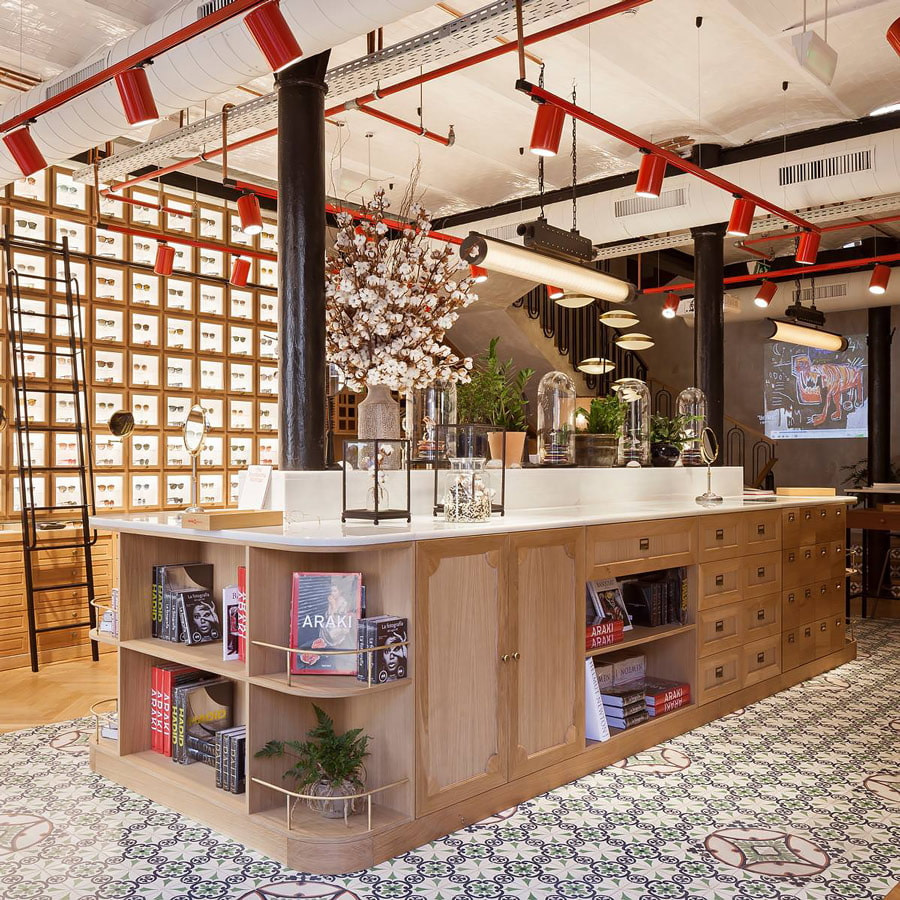 The artistic, cosmopolitan spirit of the city pervades the establishment. From the exquisite tiles embedded in the parquet to the elegant period styled elevator that runs between the floors, the design abounds in colorful Catalan touches.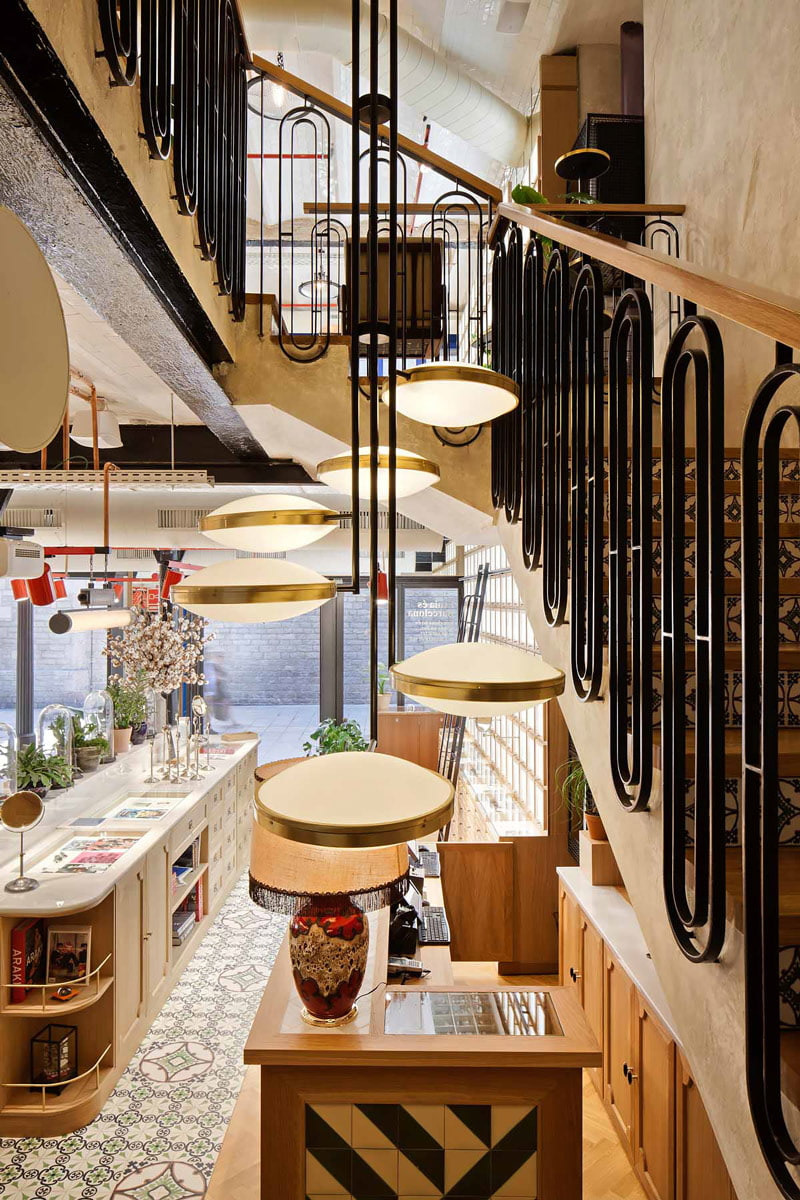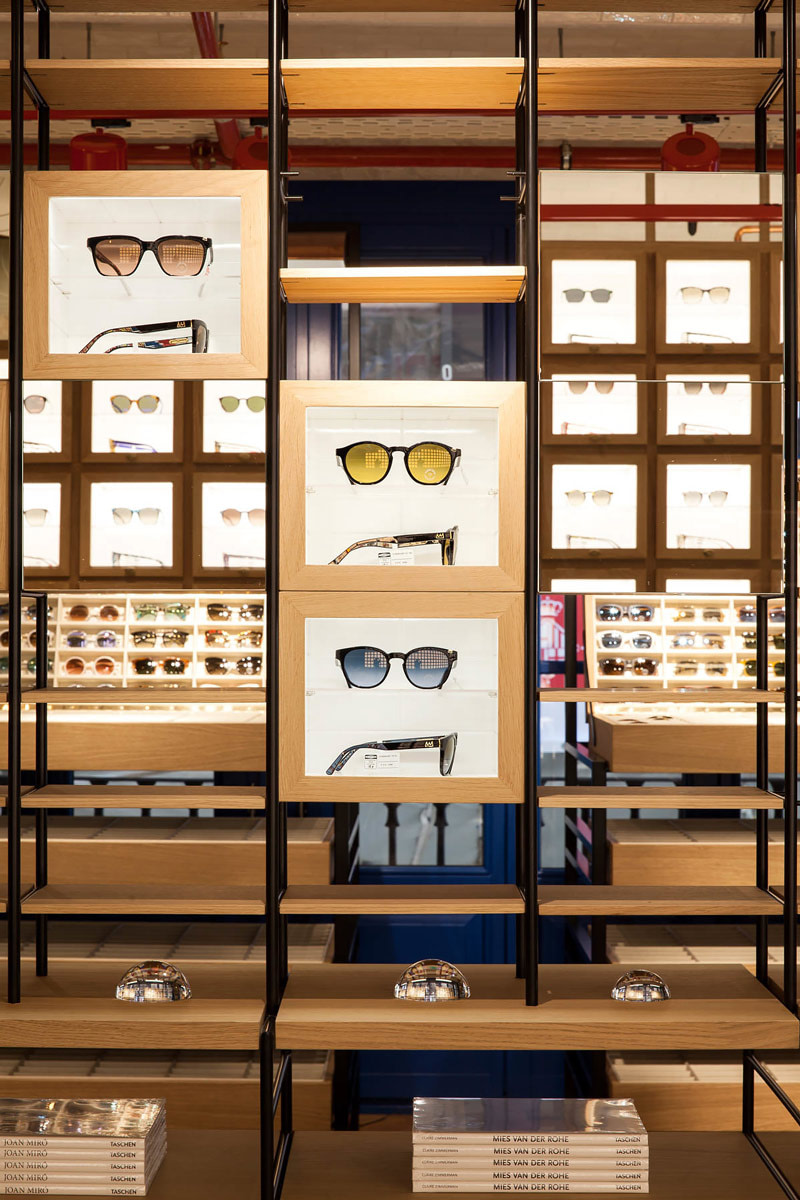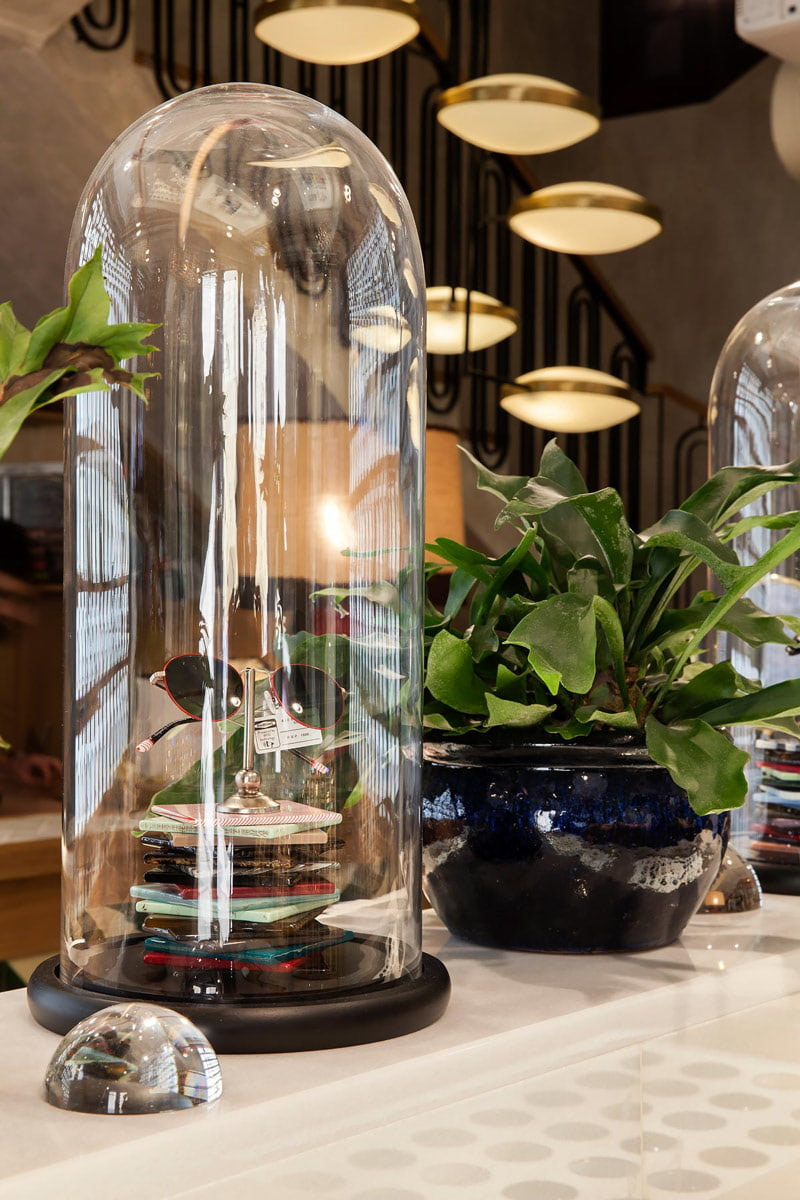 The use of oak wood fixtures, along with flowers, photography books, and decorative art pieces, gives the space a welcoming, intimate feel, while the eye-catching vintage items – including a jeweler's workbench and an old-fashioned barber chair – add charm and individuality to the vibrant surroundings.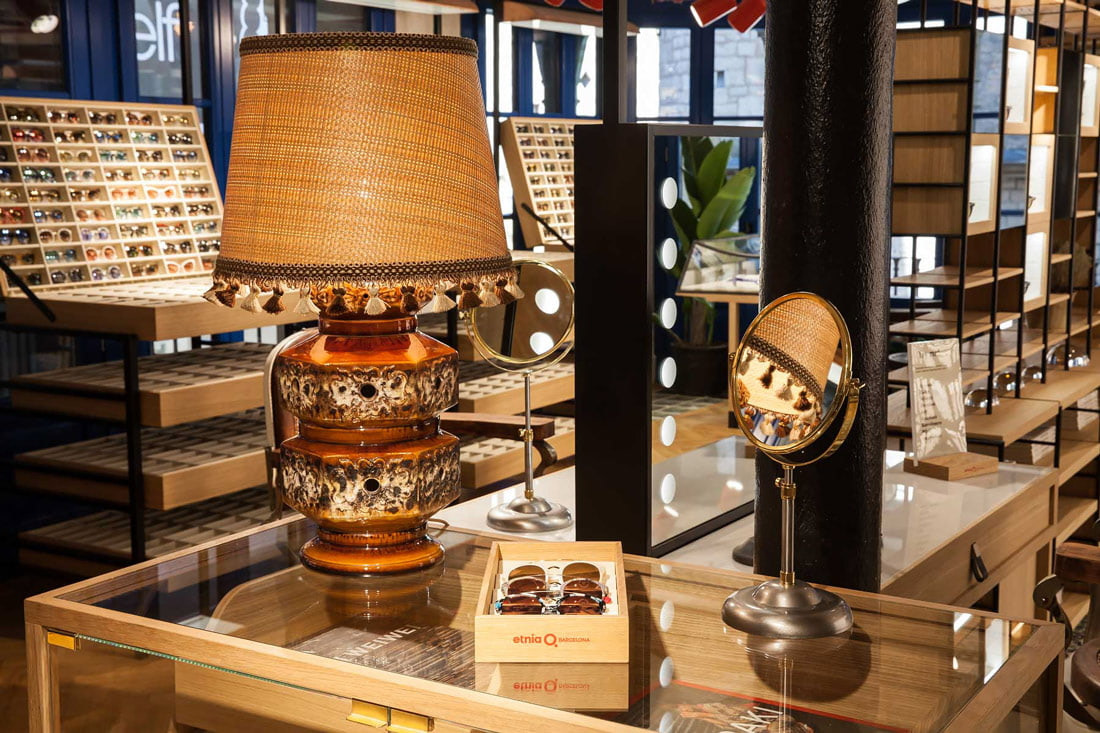 Photos: Álvaro Valdecantos