For those who don't know yet, El Clasico is the term referred to the football matches held between Spain's most famous, prestigious, and beloved clubs: FC Barcelona and Real Madrid C.F.
The rivalry between the two football teams goes far beyond the field. It actually is a fascinating experience that tells the story of Spain's rich and intricate culture, intertwined with history, politics, and a strong regional identity.
Here are 11 interesting facts about El Clasico that will help you understand better this fierce matchup:
1. Due to its great historical and cultural significance, El Clasico is considered the biggest rivalry in the football world.
2. After the highly-anticipated UEFA Champions League Final, El Clasico is the most followed club football match on the planet, with hundreds of millions of spectators.
3. The term "El Clasico" was originally used only for the Barcelona vs Real Madrid matches played in La Liga (Spain's football championship), but nowadays it describes any encounter of the two teams, including those in Copa del Rey, UEFA Champions League, or other competitions.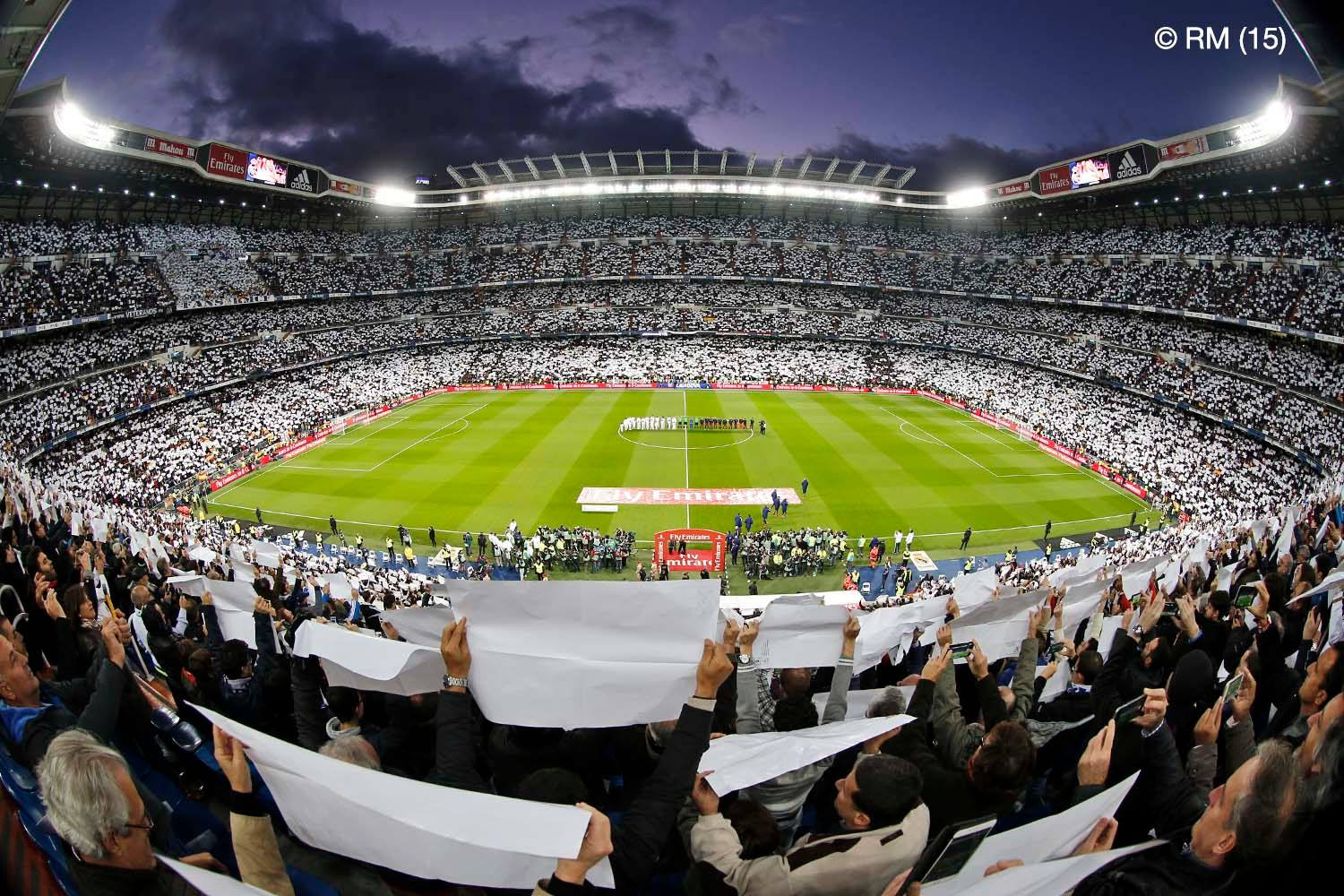 4. Although Real Madrid outruns FC Barcelona in the head-to-head results in official competitions (90-87), the latter takes the leading position when it comes to the 258 all-time matches with 106 wins to Real Madrid's 94. Obviously, there were 58 unsatisfying draws.
5. Real Madrid and Barcelona's rivalry began to take shape as far back as 1902, ever since one of their first meetings at a tournament held in the honor of King Alfonso XIII. The hostility continued to grow during the Franco era, when Real Madrid was seen as a symbol of Spanish nationalism, while FC Barcelona was the strongest expression of Catalan pride and identity. Things haven't changed too much since then. In a nutshell, as long as the rivalry between Castile and Catalonia will carry on, El Clasico will always be more than just a football game.
6. One of the most controversial moments in the history of El Clasico was the transfer of Argentine footballer Alfredo di Stefano during the 50's, when due to a misunderstanding caused by Millonarios Fútbol Club (where Di Stefano was playing at that time), the player ended up signing with both Real Madrid and Barcelona. After further negotiations, the Spanish Federation decided that Di Stefano would play four seasons in Spain, two for Real Madrid and two for FC Barcelona. As expected, this generated a huge scandal and a wave of protests by the supporters of the two teams.
7. The legendary striker Alfredo Di Stefano was not the only one to swap clubs. In 2000, after 5 years at Barcelona, Luís Figo left Camp Nou for Santiago Bernabéu, while Luis Enrique moved to rivals FC Barcelona in 1996, after playing 5 seasons for Real Madrid.
Another notorious transfer in the history of El Clasico is that of famous Brazilian striker, Ronaldo. He spent the 1996–97 season at FC Barcelona before signing with Inter Milan in the summer of 1997 for a then world record fee of $27 million. Later in 2002, he joined Los Blancos, where alongside Zinedine Zidane, Luís Figo, Roberto Carlos, Raúl, and David Beckham, transformed Florentino Pérez's squad into the century's greatest football team – the Galácticos.
Other notable footballers who played for both Real Madrid and FC Barcelona include Gheorghe Hagi, Samuel Eto'o, and Javier Saviola. There were 33 switches in total in the history of El Clasico.
8. Another crucial moment in this fantastic sporting rivalry occurred in 1943, when Real Madrid beat Barcelona 11–1 at home, in the second leg of a semi-final of the Copa del Generalísimo (today's Copa del Rey). Although played in strange circumstances, the game culminated with Madrid's record victory against their fierce competitors. Needless to say, the heaviest defeat in El Clasico escalated the rivalry to another level.
9. With 21 goals, Lionel Messi leads the list of top goalscorers in El Clasico. He is followed by Di Stefano (18), Cristiano Ronaldo (16), and Raul (15). Messi is also the player with the most assists (13) and hat-tricks (2) in the competition's history.
10. Although widely regarded as the biggest matchup in the sports world, there have been a few historical moments in El Clasico when fans have also shown respect and admiration for a player on the opposing side. One such special situation was during the 1983 Copa de la Liga final at Santiago Bernabéu, when Barcelona star Diego Maradona, after dribbling past the Real Madrid goalkeeper, stopped to wait for him reoccupying his position and attempting to block the shot. The gesture was rewarded with a round of applause from Madridista fans.
In 2005, the same Real Madrid supporters gave Ronaldinho a standing ovation for his marvelous performance in a 3–0 win at Bernabéu. The latest Barça player to receive applause from the Madrileños was Andrés Iniesta, on 21 November 2015.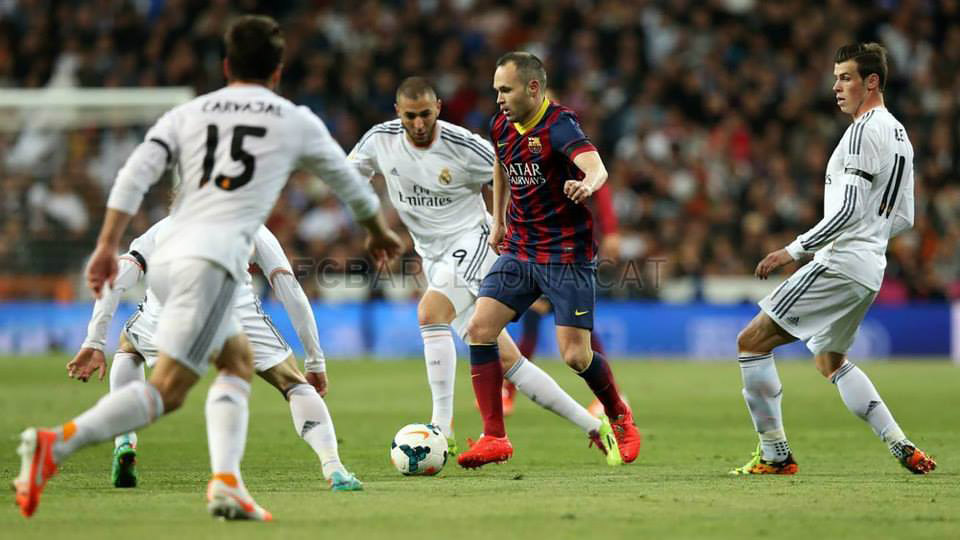 11. Real Madrid vs. Barcelona clash is such a huge, complex phenomenon, it even has its own vocabulary. Consequently, you can't really call yourself a TRUE fan if you're not familiar with these words and phrases around El Clasico:
A Barcelona supporter is called Culé (arse) or Barcelonista, while the team is often referred to as Barça or Blaugrana.
Real Madrid fans are known as Merengues or Madridistas, while the nicknames Los Blancos and Galácticos are used for the players.
Canguelo is a term used by the Madrid-based sports press to describe FC Barcelona's fear of losing the league title to Real Madrid.
La manita (or little hand) refers to a Barça's 5-0 win.
Pegada is a Spanish word describing Madrid's traditional playing style, often regarded as opportunistic.
Villarato describes the situation in which Madrid fans accuse Barça they have won on account of favors from Spanish referees.