Built in 1877 by Spanish sculptor Ricardo Bellver, The Fallen Angel is one of the most controversial monuments in Spain, and arguably the only public statue in the world dedicated to the devil himself.
Inspired by John Milton's epic poem Paradise Lost, the remarkable work of art depicts Lucifer falling from Heaven, being especially intriguing as it rises 666m above the sea level.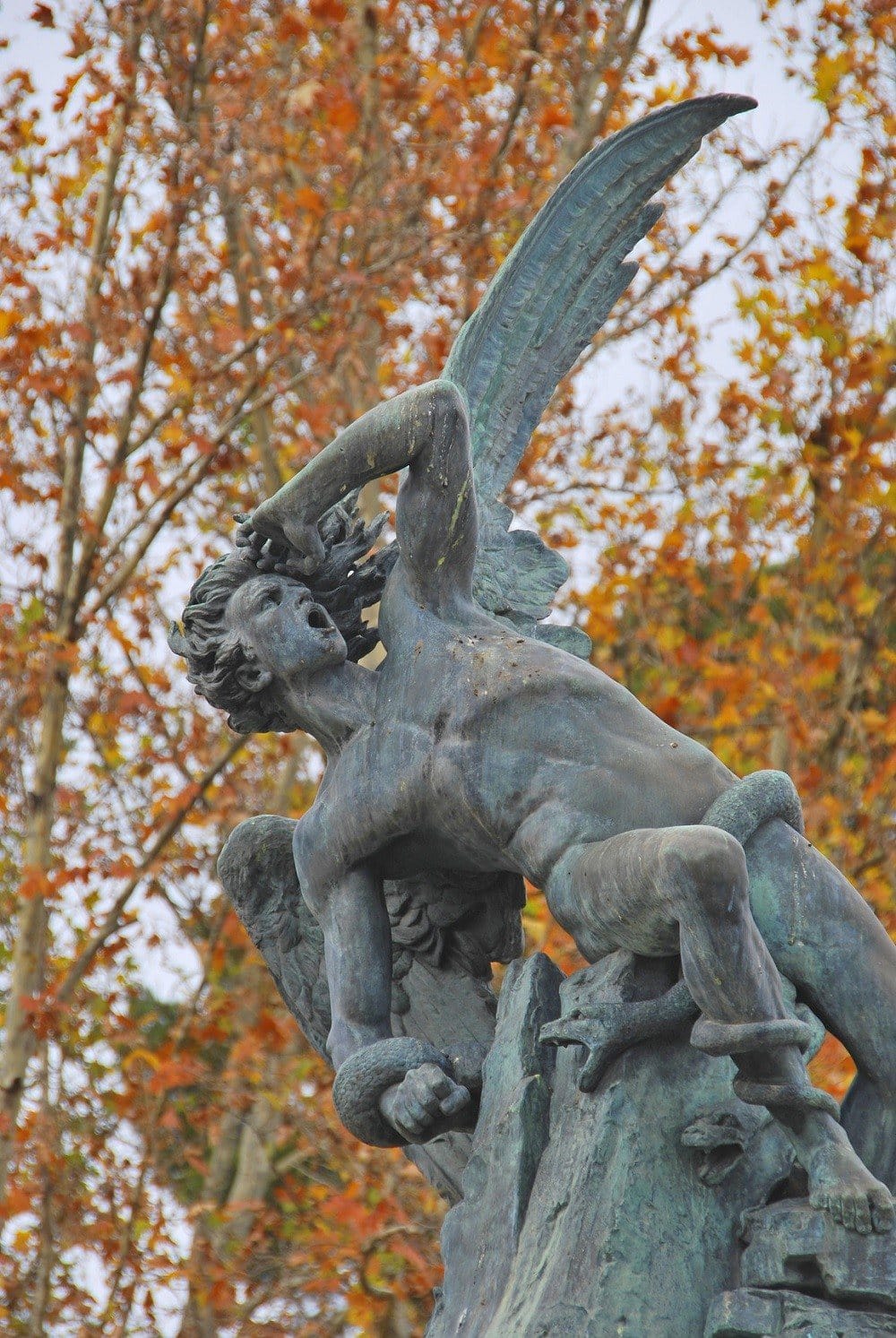 Ricardo Bellver has been commissioned by the Duke of Fernán Núñez to create this one-of-a-kind statue, and although it sparked a big scandal at that time, the dramatic sculpture proved to be a great success, obtaining the First Medal at the Spanish National Fine Arts Exhibition in 1878.
The same year, Bellver's Fallen Angel was cast in bronze for the grand Exposition Universelle, better known as the third Paris World's Fair, and a couple of years later the Prado Museum released it to The City of Madrid.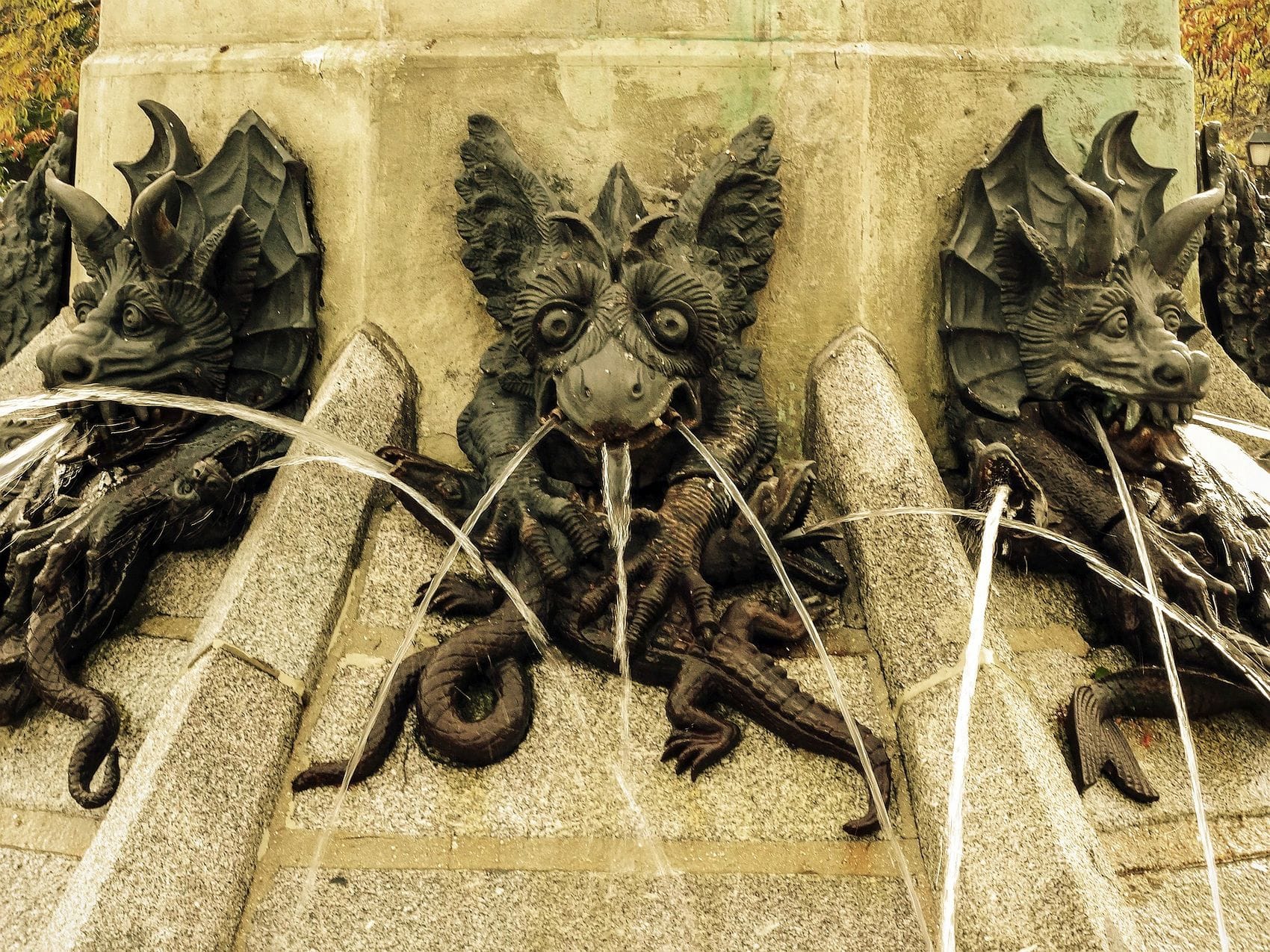 Today, the statue of The Fallen Angel is displayed in the beautiful Parque del Buen Retiro in Madrid, where it stands on a beautiful pedestal flanked by gargoyles spouting water in a lovely fountain, unsurprisingly called Fountain of the Fallen Angel.