Opened in 2007 on the lively beach of El Somorrostro, the delightful Icebarcelona has already established itself as one of the city's most exquisite lounges.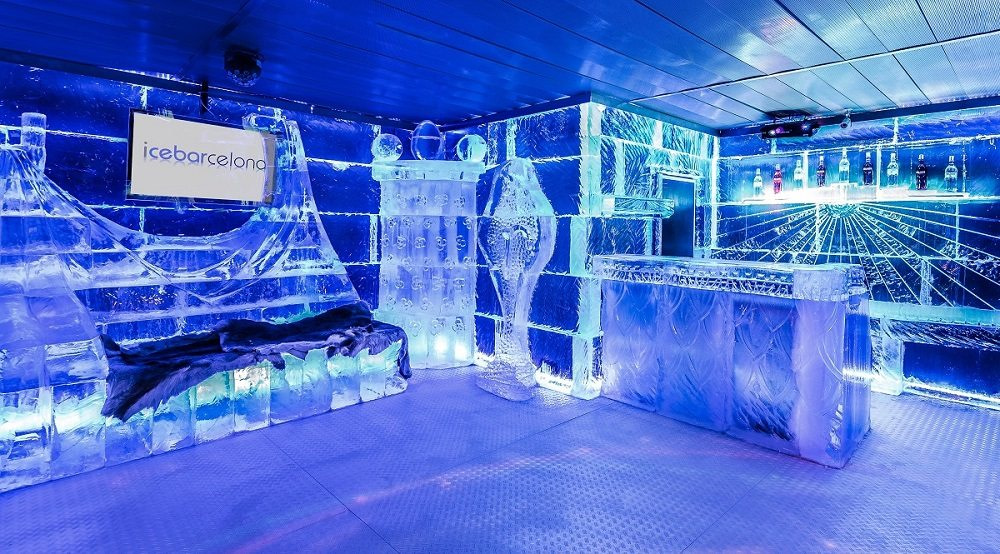 It features a stunning interior made entirely of ice, where ingenious design, superb lighting, sculptures, and ice-carving furniture create a unique, sophisticated ambience for you and your friends to cool off, enjoy a drink, and live some truly memorable moments.
Featuring a temperature of -2°/ -10°C, Barcelona's trendy ice bar welcomes its guests with gloves and furry winter jackets in order to keep them warm throughout the visit, which usually lasts for about 45 minutes. During this time, patrons have the opportunity to admire the decors, take plenty of photos, soak up the atmosphere, and enjoy some delicious cocktails made especially for the cold weather. Beer and non-alcoholic beverages are also available for purchase.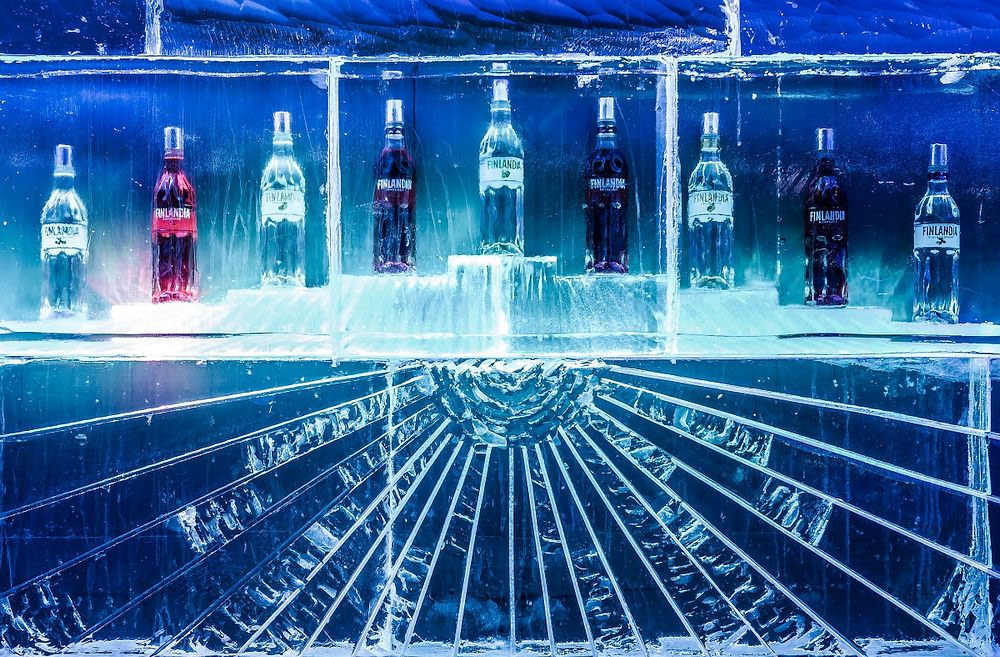 Being entirely made of ice, it's no wonder the bar's interior design changes pretty often. From Catalan Art Nouveau to Surrealism, each season comes with a different decorating theme, making Icebarcelona a unique experience every time.
For those who don't like cold weather and want to benefit of Barcelona's wonderful climate, Icebarcelona offers an attractive 80m² terrace overlooking the beach and the azure Mediterranean Sea.
Icebarcelona is not only a bar, but also one of the most unusual attractions in the City of Gaudi, and a fantastic venue for birthday celebrations, photo shoots, company events, or unforgettable stag and hen parties.