Located 113 km away from the city of Malaga and 25 km from Ronda, in the autonomous province of Andalusia, Juzcar has become a hotspot for worldwide travelers, and one of the most recognizable villages in Spain. Once a traditional white village, the picturesque hamlet changed its look in the summer of 2011, becoming the first and only official Smurfs village in the world.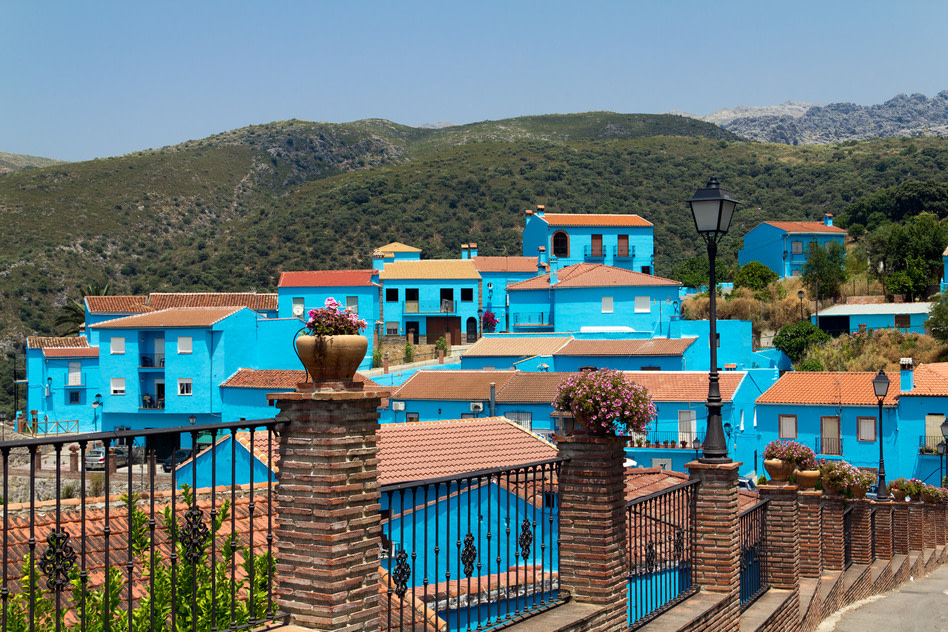 This creative idea was launched by Sony Pictures as part of the campaign to promote The Smurfs movie. Consequently, the locals agreed to paint the traditional pueblo blanco in bright blue. This was intended to be a temporary project, but the idea caught on so well that Juzcar even started to organize a series of events and trade fairs related to the cheerful theme.
Once with the village's dramatic transformation into a fairy-tale realm, tourism started to develop in the area, and so the local economy. Thus following a referendum organized by the mayor, locals voted to let it this way.
If you wonder why Sony chose this sleepy village nestled in the hills of Andalusia for their world premiere, you should know that Juzcar has a long mycology tradition and the smurfs are especially known for their craving for mushrooms.
Each autumn, the picturesque area surrounding the village is brimming with all kinds of delicious fungi, making for a paradise for mycologists and nature lovers. The Smurfs village is also an excellent destination for culture, food, and outdoor adventures, with a good variety of hiking trails, culinary tours, and cultural excursions.
Although the Genal Valley region in rural Andalusía, where Juzcar is located, has always been famous for its scenic whitewashed villages sprinkled around, nowadays it stands out due mainly to the unusual Pueblo Pitufo inspired by the famous Belgian cartoons.
Nevertheless, the village's makeover doesn't mean Juzcar has lost its charisma, on the contrary. Life in the Smurfs village flows as slowly as ever, and the narrow windy streets, bright blue walls, gentle locals, and time-honored traditions still retain their original Andalusian charm, only with a touch of color.