Spread over three floors, Mercado de San Antón is a modern indoor market in the lively neighborhood of Chueca, Madrid. It is a wonderful place to buy fresh local produce, go a tapear, sample a selection of gourmet delicacies, or take in spectacular views of Madrid panorama.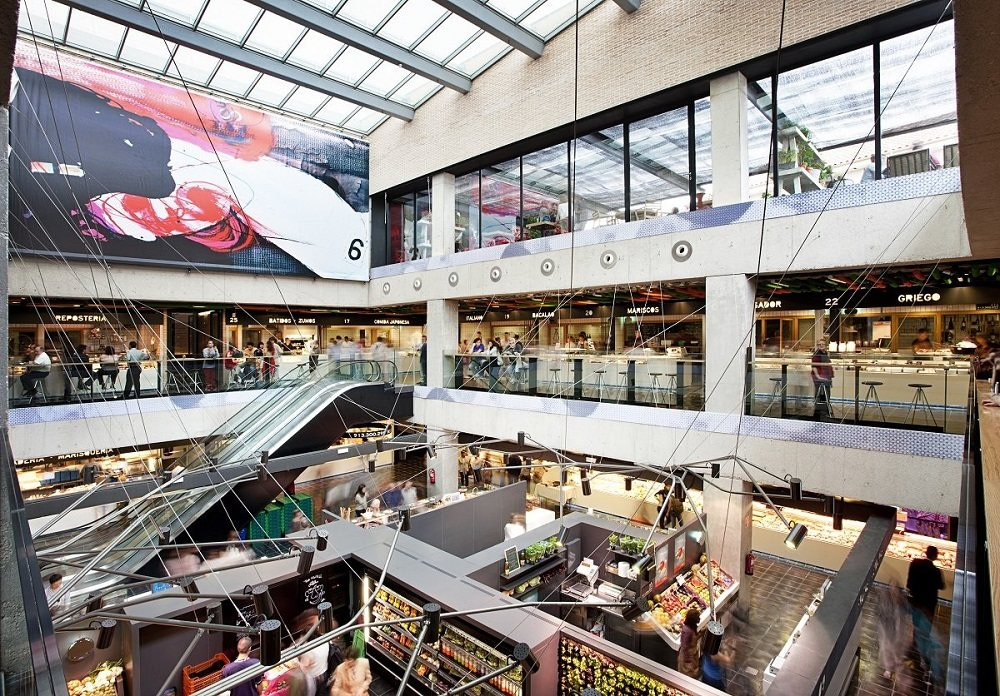 Although built in 1945, Mercado de San Antón underwent a complete renovation in 2002, when it was demolished and replaced by a more modern structure.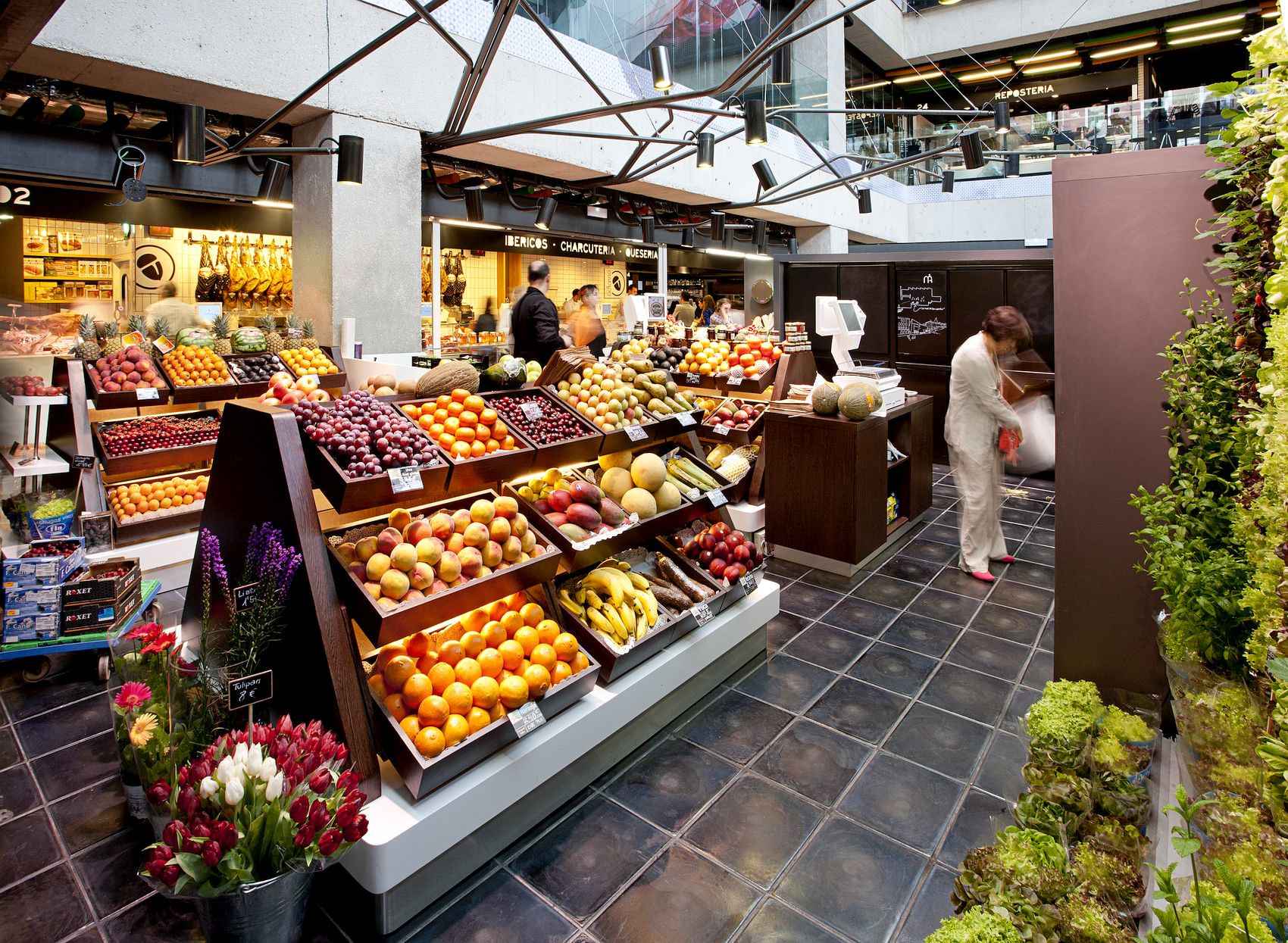 These days, the market houses a number of traditional stalls selling a great variety of top-quality products, from fresh fruits and vegetables to exquisite cured meats, fish, and freshly baked breads. All these can be found on the ground floor, but if you're here to eat and drink, you need to go upstairs.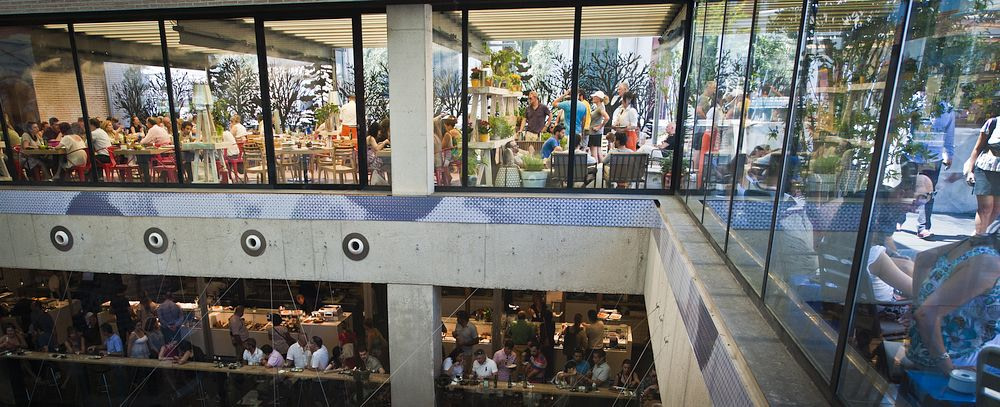 The first floor offers a good range of eating options and takeaway services, with numerous stands and small tapas bars selling everything from delicious Spanish-style bites and top-notch hamburguesas (burgers) to Greek, Asian, and other international cuisines.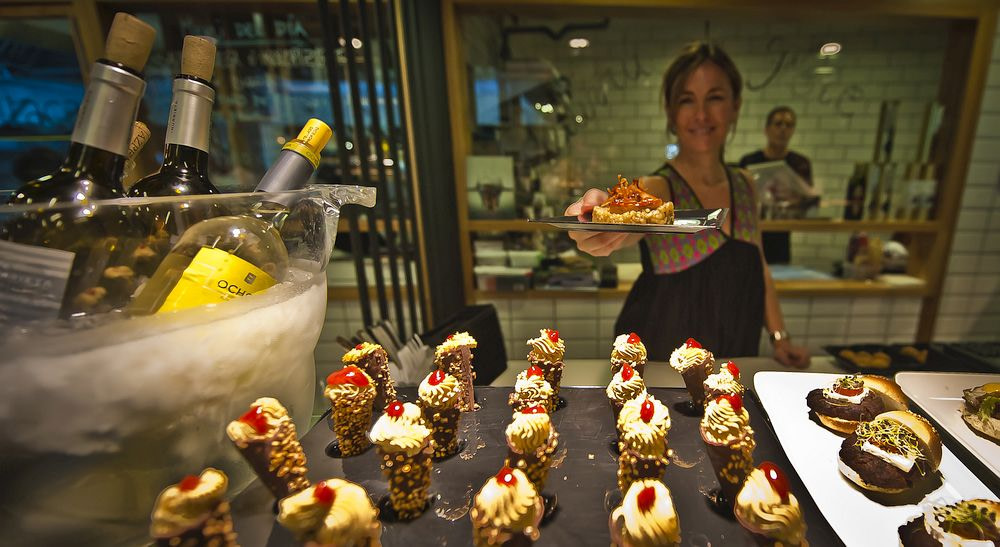 The cherry on top of the cake is that you can buy fresh food from the ground floor and have it cooked for you there.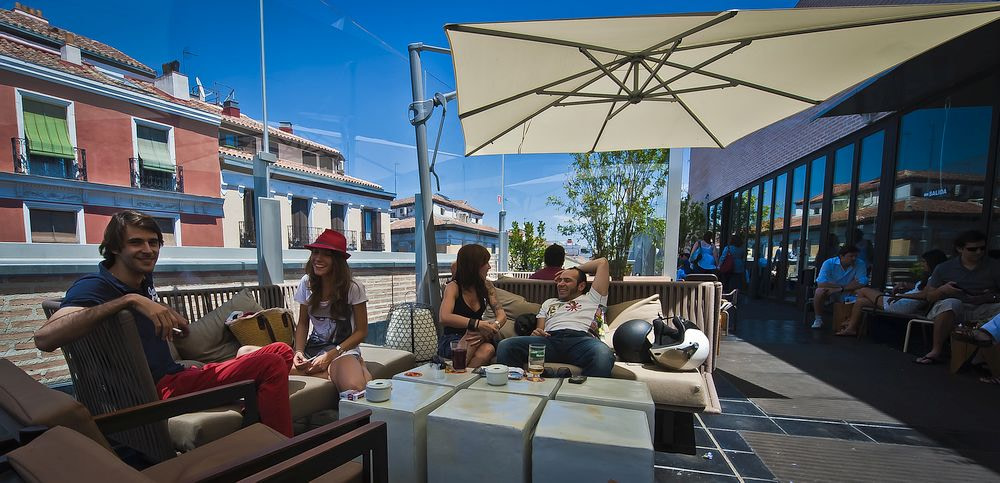 Last, but not least, the market's second floor boasts a trendy restaurant and a rooftop bar with magnificent views of Madrid.