Montserrat is an unusual rocky mountain located in Catalonia, only 60 km north west from the city of Barcelona. On top of the mountain lies Santa Maria de Montserrat, the most famous religious sanctuary in the region and the second most important pilgrimage site in Spain, after Santiago de Compostela in Galicia.
Rising at an altitude of 1, 236 m above the surrounding plain, Montserrat is not only the highest point of Catalonia, but also a popular day trip from Barcelona and a significant historical, cultural, and spiritual place visited by thousands of locals and tourists each year, especially in the summer months.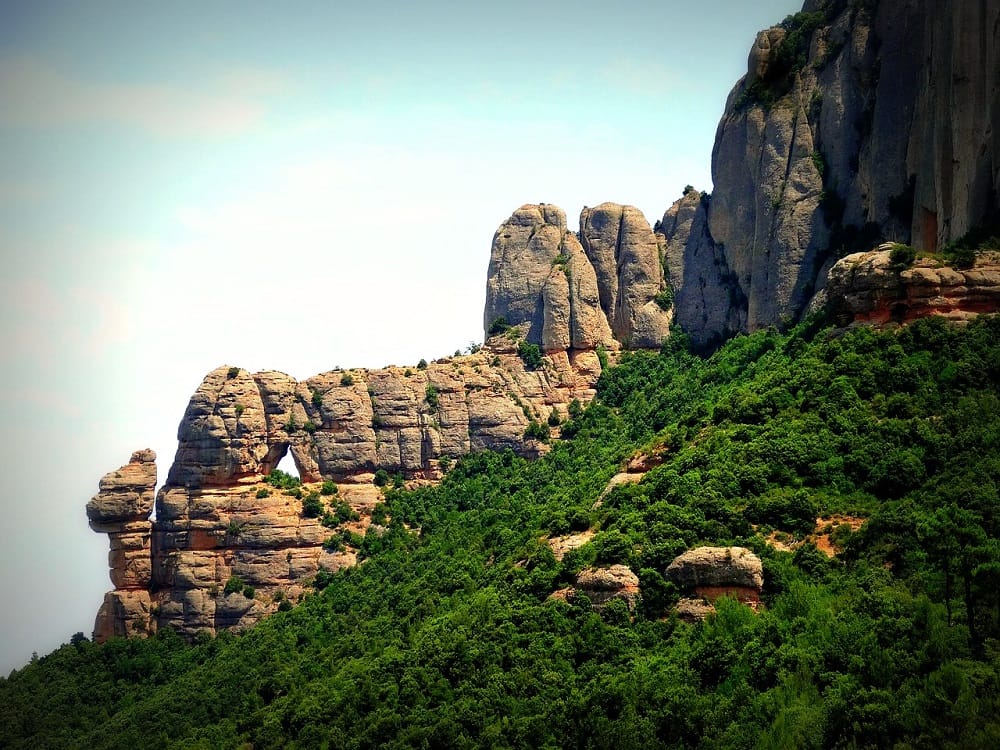 Due to its unique rock formations shaped by the wind and the rain over time, the incredibly varied vegetation that ranges from evergreen oak and pine woods to wild flowers growing among the rocks, and the rich fauna commonly represented by wood pigeons, falcons, squirrels, mountain goats, thrushes, and salamanders, Montserrat was declared a Natural Park in 1987.
Besides providing visitors with breathtaking views over the regional landscape, the steep cliffs of Montserrat offer great climbing, hiking, and mountain biking opportunities.
Most important attractions here include the impressive Basilica with its famous Black Madonna, L'Escolania Choir, and the Montserrat Museum, all of them beautifully located within Santa Maria de Montserrat Abbey. From here, two funicular railways take tourists to other two emblematic sites: one goes down to the shrine of Santa Cova, and the other climbs up to the mountain's highest peak – Sant Jeroni, offering spectacular views over the Pyrenees and the island of Mallorca.
Montserrat can be easily accessed from Barcelona by car, cable car, or train. Whether you opt to travel by train or take the cable car, Barcelona's Placa d'Espanya train station will serve as the starting point for your journey.