Situated right beside the Turia Gardens and the city's historic center, Museu de Belles Arts de Valencia (Spanish: Museo de Bellas Artes de Valencia) is one of the most important and comprehensive art galleries in Spain.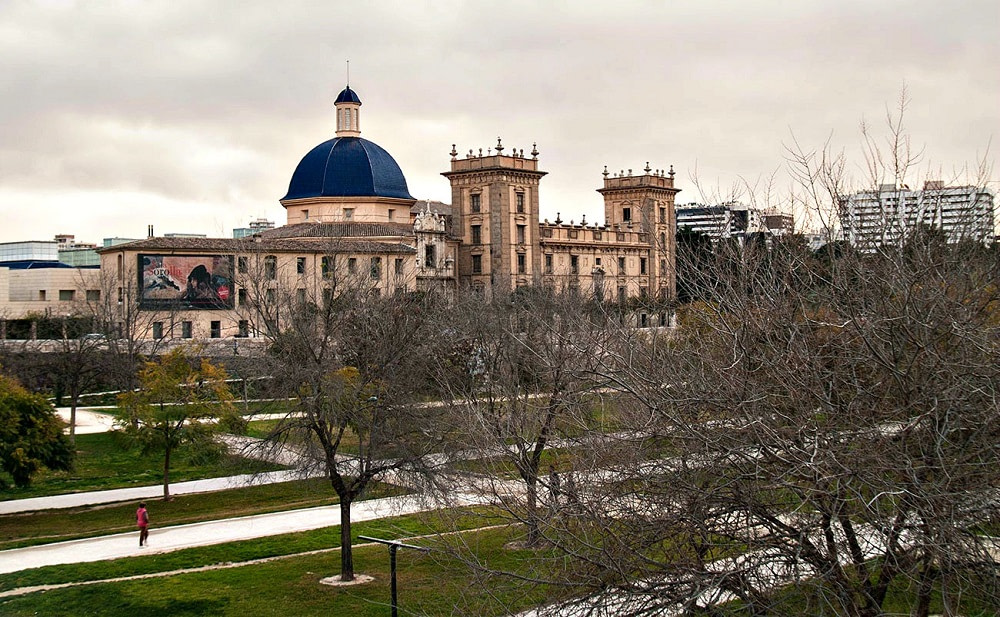 It is housed in a beautiful Baroque building also known as St. Pius V Palace and comprises an outstanding collection of nearly 2,000 works of art, most of them Valencian paintings from the 14th-17th centuries. In addition to the extensive number of native artists, the museum is also heavy on big names such as Goya, Velazquez, Van Dyck, or Murillo.
By far the most notable part of the Museo de Bellas Artes de Valencia is the remarkable Gothic collection with its religious paintings by primitive Valencian painters. The Renaissance section comprises artworks by Tiziano and El Greco, as well as the stunning Madonna with Writing Child and Bishop by Pinturicchio.
Among the most significant pieces in the museum are El Greco's St. John the Baptist, the Playing Children by Goya, and a self-portrait of Diego Velazquez, but the museum is not entirely devoted to painting. It also holds a substantial ensemble of engravings by the famous Italian artist Giovanni Battista Piranesi, sculptures by Mariano Benlliure, and some valuable archaeological pieces, including the 4th century BC Lion of Bocairent and the Palaeo-Christian tomb of Saint Vincent Mártir.