Better known as MNAC, the National Art Museum of Catalonia (Museu Nacional d'Art de Catalunya) is one of the best and most visited art museums in Barcelona.
It is located at the foot of Montjuïc, next to Placa d'Espanya, and stands out primarily for its exceptional displays of Romanesque and Gothic collections, which are among the finest in the world.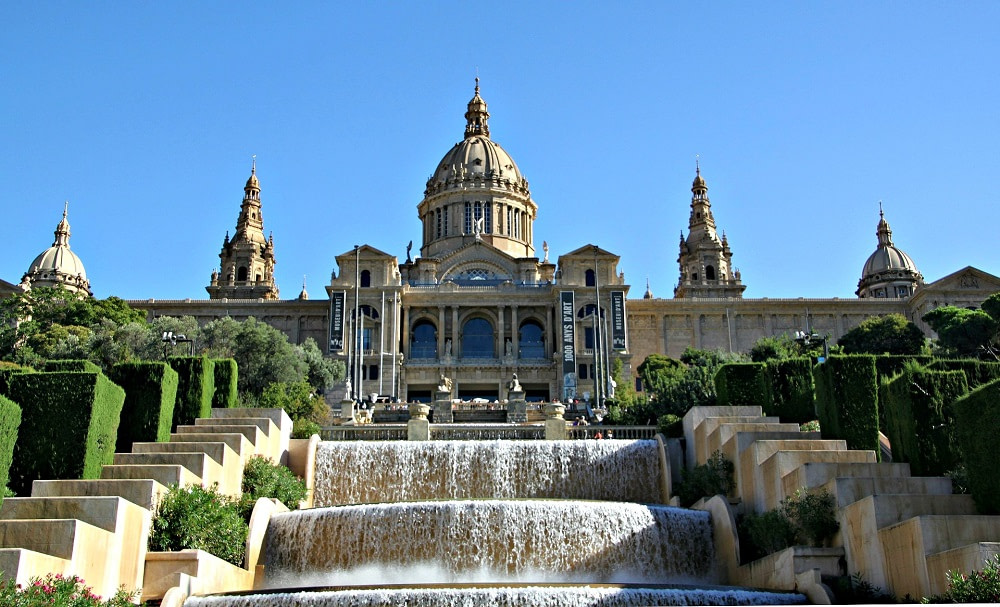 Housed in the impressive Palau Nacional, the museum features almost all kinds of art forms, from sculpture and painting to drawing, engraving, photography, coinage, and posters, illustrating with great accuracy the history of Catalan art between the Romanesque period and the first half of the 20th century.
The outstanding collection of Romanesque Art found in MNAC is considered the best in the world, and comprises a one-of-a-kind assemble of mural paintings from the Pyrenees' Romanesque churches, as well as world famous sculptures, wood and stone carvings, metalwork, and panel paintings.
Highlights include the eminent Pantocrator or Christ in Majesty; the Paintings from Sant Joan in Boí; as well as the exceptional murals and works of art from the Sant Quirze de Pedret, Santa Maria d'Àneu, Sant Pere del Burgal, Apse of Sant Climent de Taüll, and San Pedro de Arlanza.
The Gothic section contains works from the 13th, 14th, and 15th centuries, carefully organized on periods and school kinship. Most notable pieces belong to Catalan, Italian, and Aragonese artists such as Annibale Carracci and Massimo Stanzione, sculptors like Jaume Cascalls and Pere Sanglada, and painters like Pere Serra, Lluis Borrassa, Bernat Martorell, and Jaume Huguet.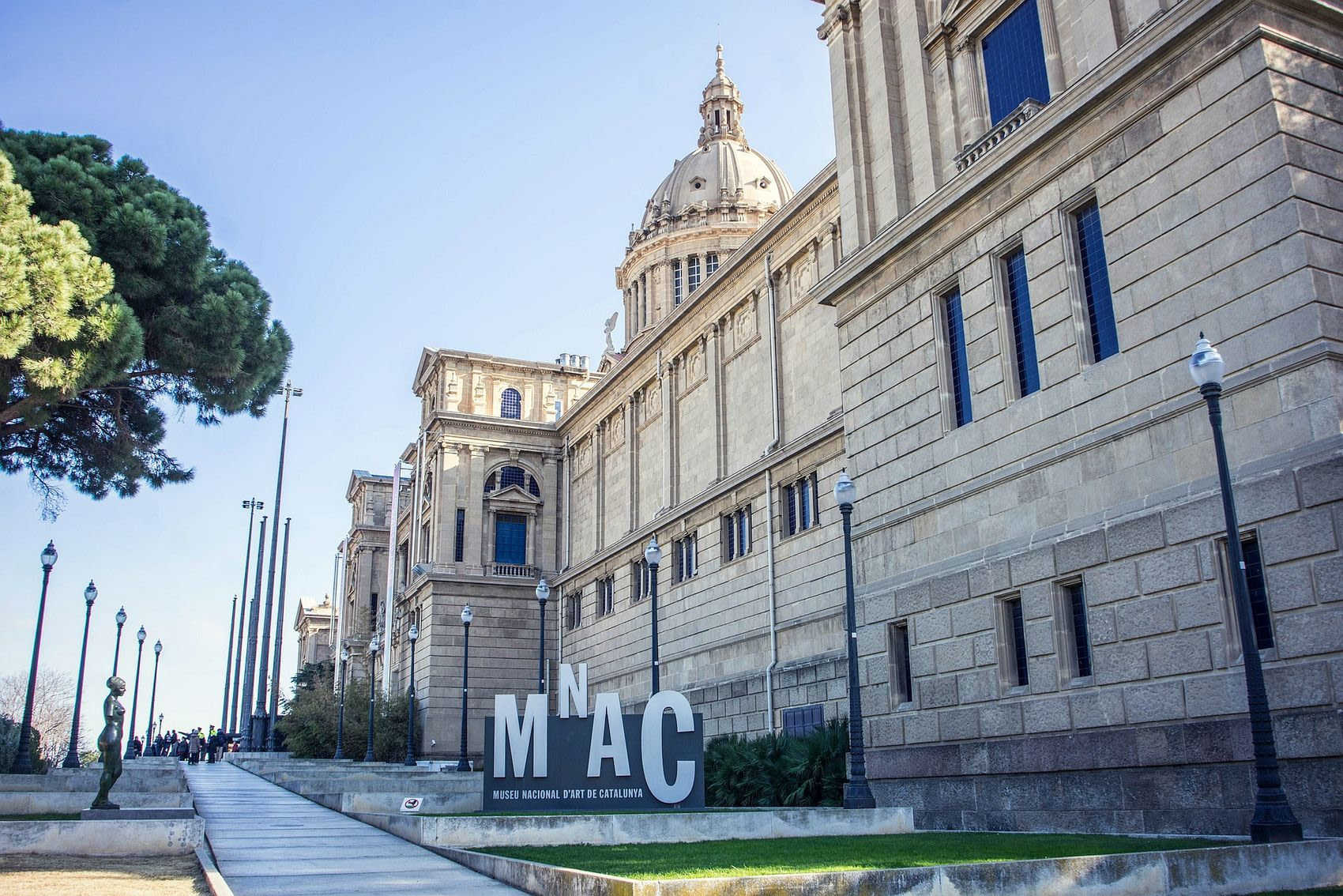 Additional features of MNAC comprise the impressive Modern Art Collection, the Numismatics, the Cabinet of Drawings and Prints, and the charming Collection of Photography.
Visitors at the museum have also access to the outstanding MNAC Library and the General Archive. In terms of recreation and leisure, the National Art Museum of Catalonia features a modern Mediterranean restaurant, a chic café, a charming bar-terrace with spectacular views of Montjuïc's Magic Fountain, and a gift shop.