Nestled on the sunny shores of Costa del Sol, on one of Marbella's best beaches, the glamorous Nikki Beach Marbella sets the scene for a unique beach club experience that will engage all the senses.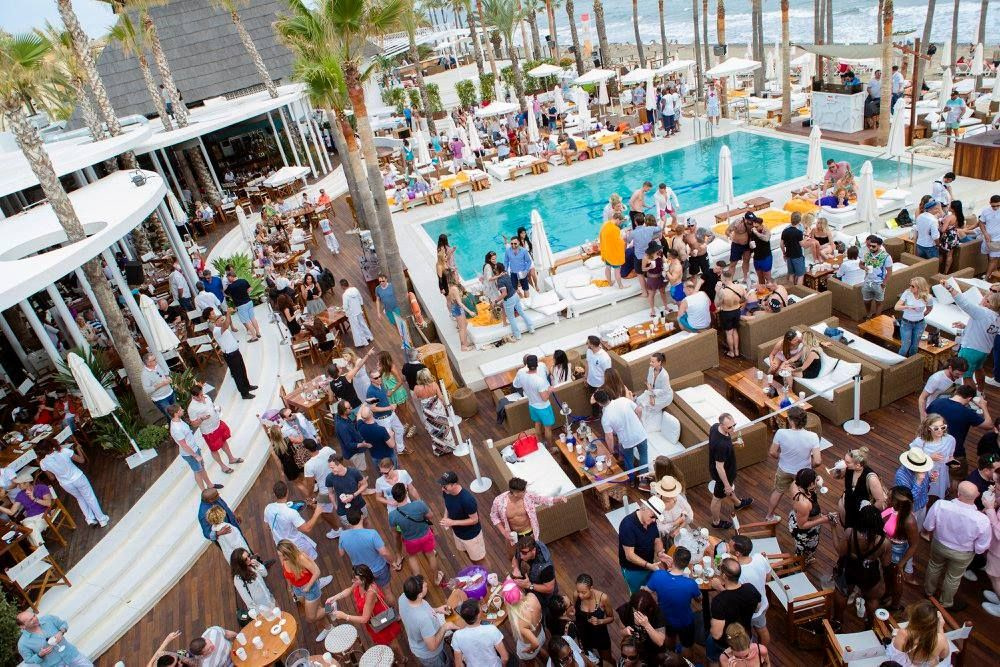 With its outstanding calendar of events, world-class cuisine, fashionable clientele, and fantastic party atmosphere, Nikki Beach Marbella is by far the trendiest and most exclusive beachside venue in the area.
The location is delightfully secluded, yet only 10 min drive from Marbella downtown, making for an ideal place to eat, drink, chill out, and soak up the dazzling Mediterranean sun in absolute luxury.
Famous for operating some of the best party venues in the world, the brand is committed to capture the essence of the planet's hottest destinations and transform it into a lifestyle where fashion, music, style, and entertainment converge into an epic blend.
Nikki Beach Marbella follows its concept religiously, providing a stylish environment where the rich and famous, the young and adventurous, the trendy and beautiful come to play, tan, and dance to the beats of world-class DJs.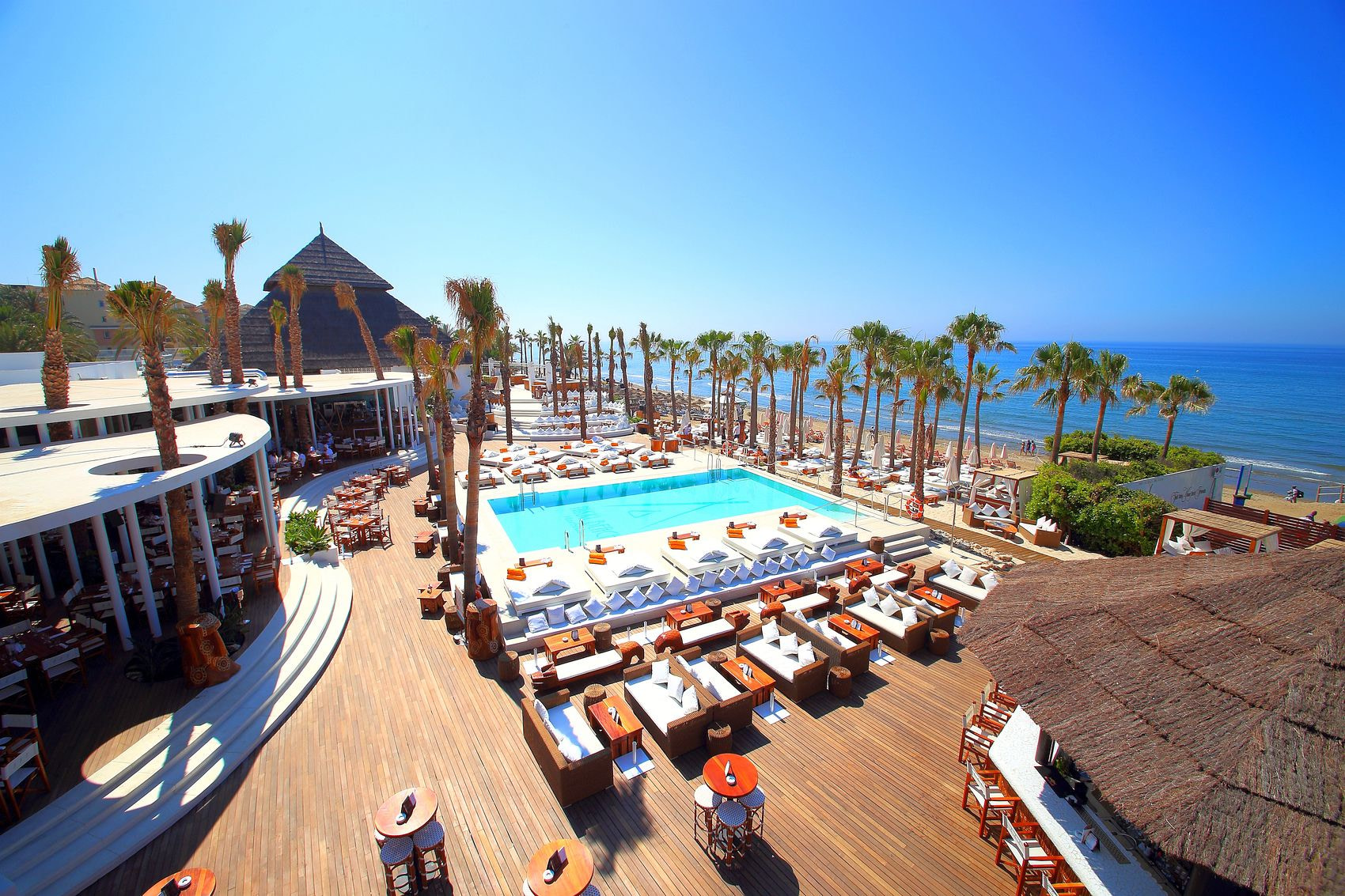 The club offers plush sunbeds ideal for sunbathing and daytime relaxation, as well as a glamorous VIP terrace, where you can sip champagne cocktails while "seeing and be seen". The contemporary menu features flavors from all over the globe, including fresh seafood, crispy salads, and mouthwatering sushi.