Part of Valencia's futuristic City of Arts and Sciences, the Oceanografic invites visitors to embark on a memorable journey across the planet's main seas, oceans, and wetlands, to discover this fascinating world and learn about its incredibly diverse marine life.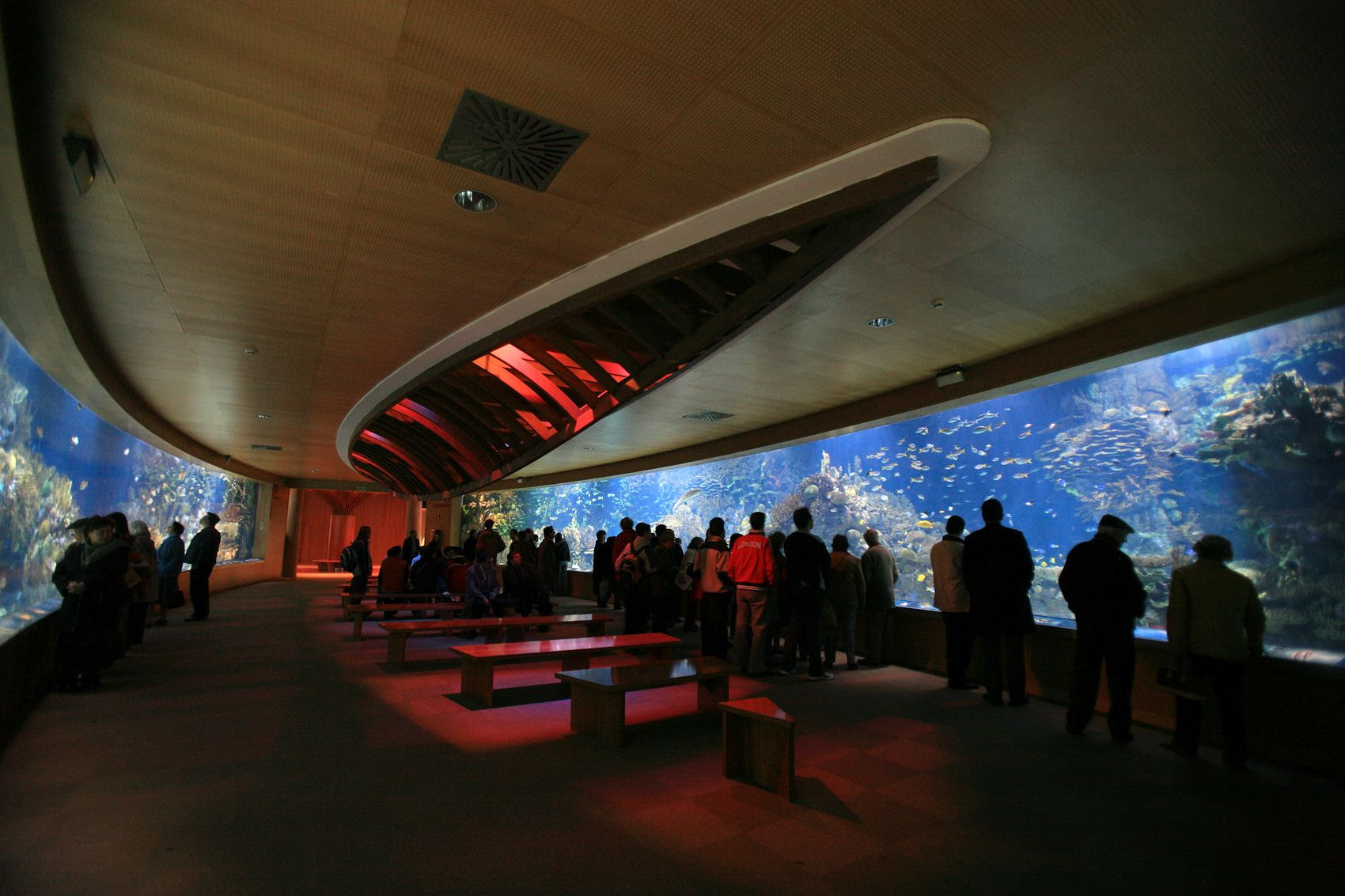 With a surface of 110,000 sqm, a water capacity of 42 million liters, and over 45,000 beings of 500 different species, Oceanografic is by far the largest aquarium in Europe. It was designed by Spanish architect Félix Candela in collaboration with engineers Alberto Domingo and Carlos Lázaro, and opened to public in 2003.
The site comprises several buildings and outdoor spaces, and is divided into a number of areas, each representing one of the Earth's most important marine ecosystems, from the Mediterranean and the Temperate and Tropical seas to the Arctic, Antarctic, and the delicate environments of the Wetlands.
The section dedicated to the Oceans is the largest in the aquarium and one of the greatest in the world, featuring two unique habitats (the seabed of Bermuda and El Hierro in the Canary Islands) connected by an outstanding 30-metre tunnel that allows for the ultimate underwater viewing experience.
Other facilities in the Oceanografic include the Dolphinarium, the outdoor Botany area, the Red Sea Auditorium, and the Islands, where you can see Patagonian sea lions. The Dolphinarium is the largest in Europe and one of the biggest in the world, featuring five swimming pools and a capacity of over 2,000 people (all-seated).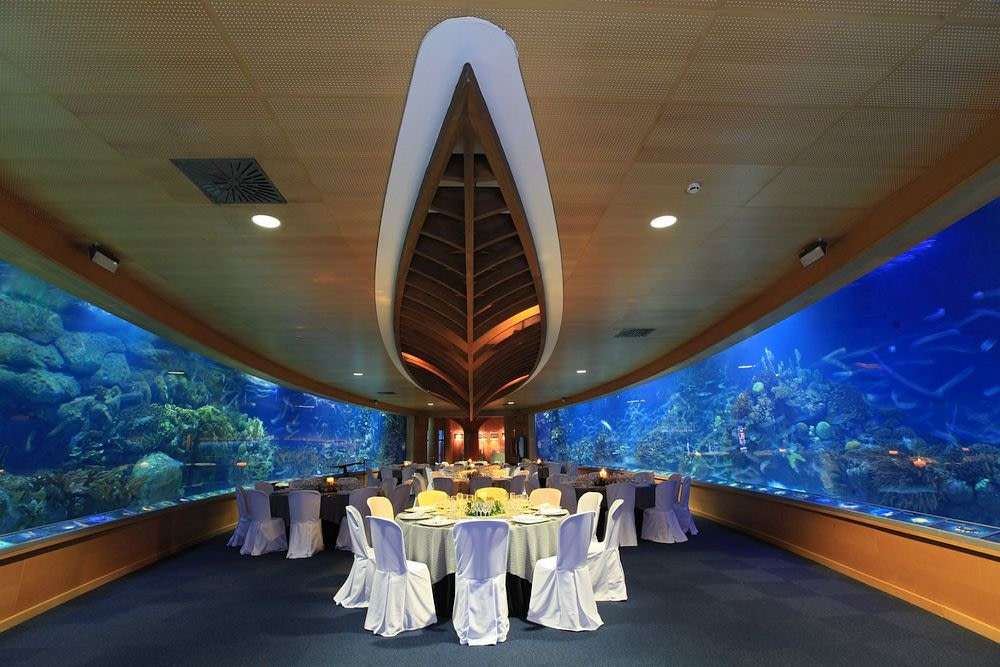 For the delight of guests, Valencia's illustrious Oceanografic offers ample parking space and a variety of themed shops, bars, and restaurants, including the iconic Underwater Restaurant, where you can indulge in exquisite seafood dishes while 10,000 colorful fish swim around you.