Palacio de Cristal, or the Crystal Palace, is a beautiful glass structure situated in the heart of Retiro Park, Madrid. Built in 1887 by Spanish architect Ricardo Velasquez Bosco, the palace was designed to display a beautiful collection of tropical plants from Philippines, which at that time was still a Spanish colony.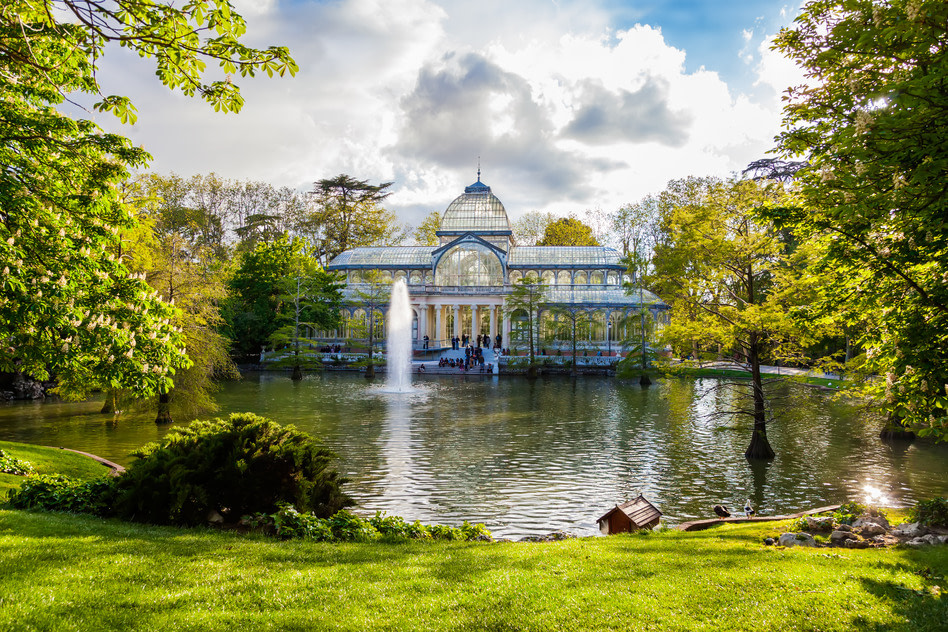 Inspired by Sir Joseph Paxton, an English gardener and architect who designed London's Crystal Palace and the gorgeous Palm House in the Kew Gardens, Ricardo Velasquez managed to create in only 5 months one of the finest examples of iron and glass architecture in Spain.
Madrid's Crystal Palace consists of a brick base, elegantly decorated with ceramics, from where rises a majestic iron framework covered in glass.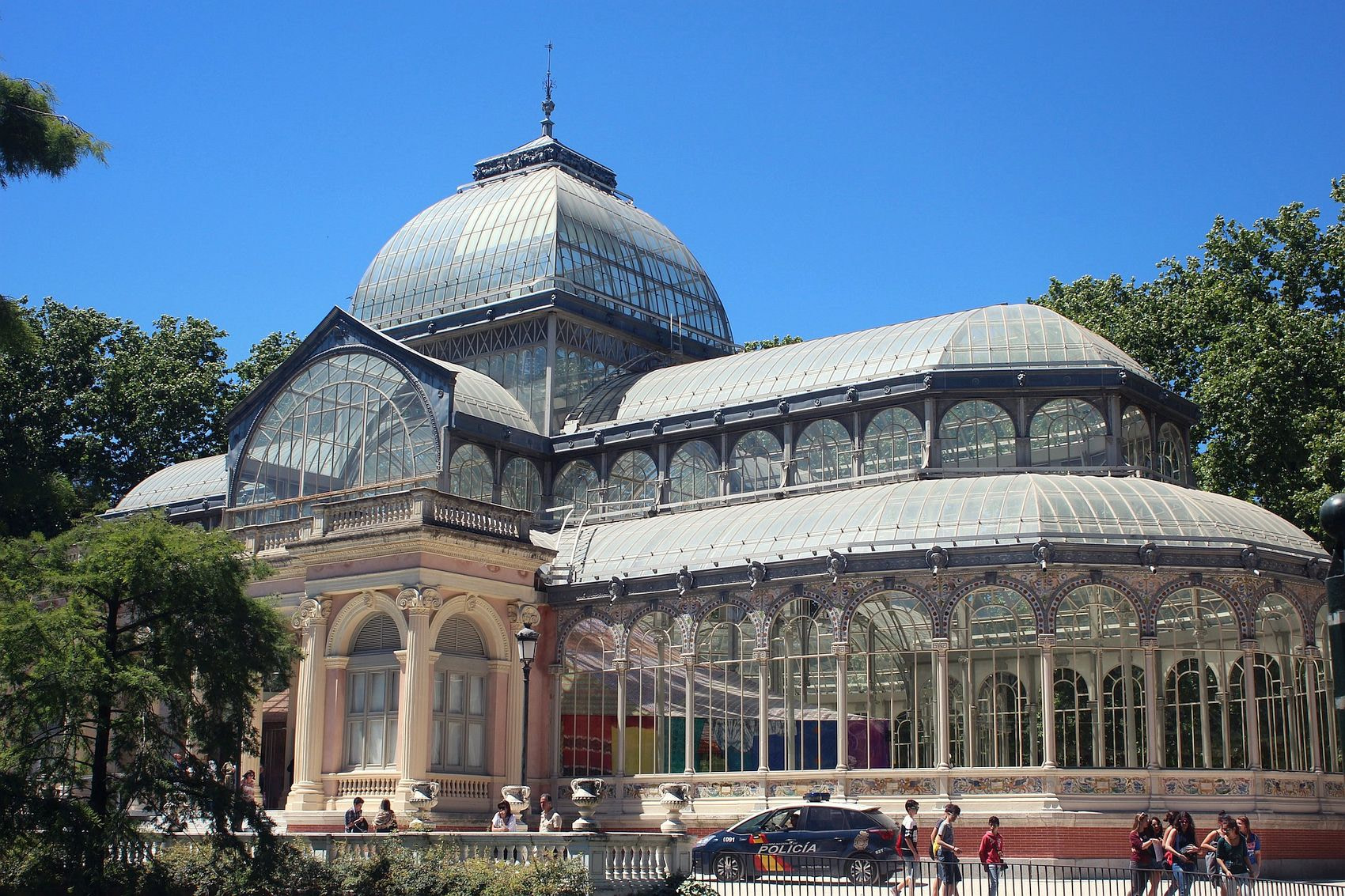 Currently, the awe-inspiring Palacio de Cristal houses various exhibitions of modern art, being considered a notable attraction in Madrid.
The palace lies on Paseo Duque de Fernán Nuñez, in front of a lovely artificial lake, very close to the controversial Fountain of the Fallen Angel. Entrance is free.