The grandiose Palacio Real de Madrid (Royal Palace of Madrid) is the largest and one of the most beautifully decorated palaces in Europe, and a popular attraction among tourists in Madrid.
Although it is still the official residence of the Spanish Royal Family, Palacio Real is open to the public and closed only when it's being used by the King for major events, ceremonies, and receptions.
Built on the site of a former alcazar between 1760 and 1764, the palace stands as a jewel in the city's shiny royal crown. Surrounded by Plaza de la Armeria, the charming park of Campo del Moro, the Sabatini Gardens, Plaza de Armas, and the magnificent Plaza de Oriente, with its stunning collection of Spanish Kings statues, the Royal Palace of Madrid is as beautiful and impressive outside as it is inside.
The remarkable interior is lavishly decorated with the finest materials and hand-picked works of art. Visitors can observe paintings by illustrious artists like Caravaggio, Velazquez, and Goya, as well as frescoes by Corrado Giaquinto, Giovanni Battista Tiepolo, and Anton Raphael Mengs.
The decor is complemented by beautiful collections of porcelain, watches, regal armory, silverware, and opulent furniture.
Although guests are only allowed to visit fifteen of the 3418 sumptuous rooms comprised in the building, the experience is nothing short of spectacular.
The 400 sq. m dining-room, the Throne Room, the Royal Pharmacy, the Royal Armoury, and the sophisticated banqueting halls are more than enough to delight and to introduce visitors into the fascinating royal atmosphere of Madrid.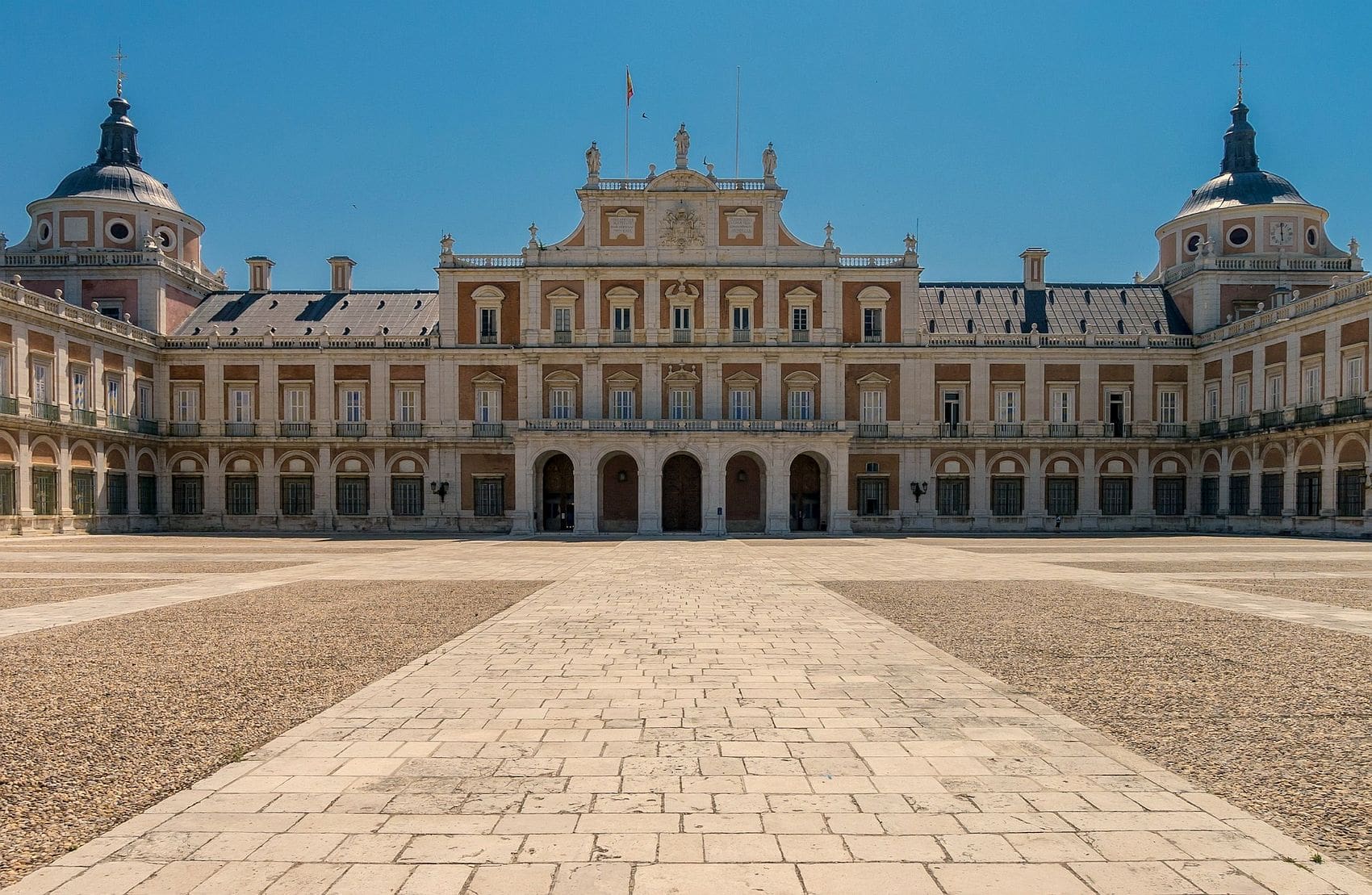 Each Wednesday afternoon, from 11.00 to 14.00, the ceremonial changing of the guards draws a wonderful spectacle.
The Royal Palace is located on Calle de Bailén, in the western part of central Madrid, just east of the Manzanares River. It is accessible from the Ópera metro station by lines 2 and 5.