Whatever your musical tastes, the prestigious Palau de la Música Catalana (Palace of Catalan Music), listed as a World Heritage Site by UNESCO, is quite an extraordinary experience in Barcelona.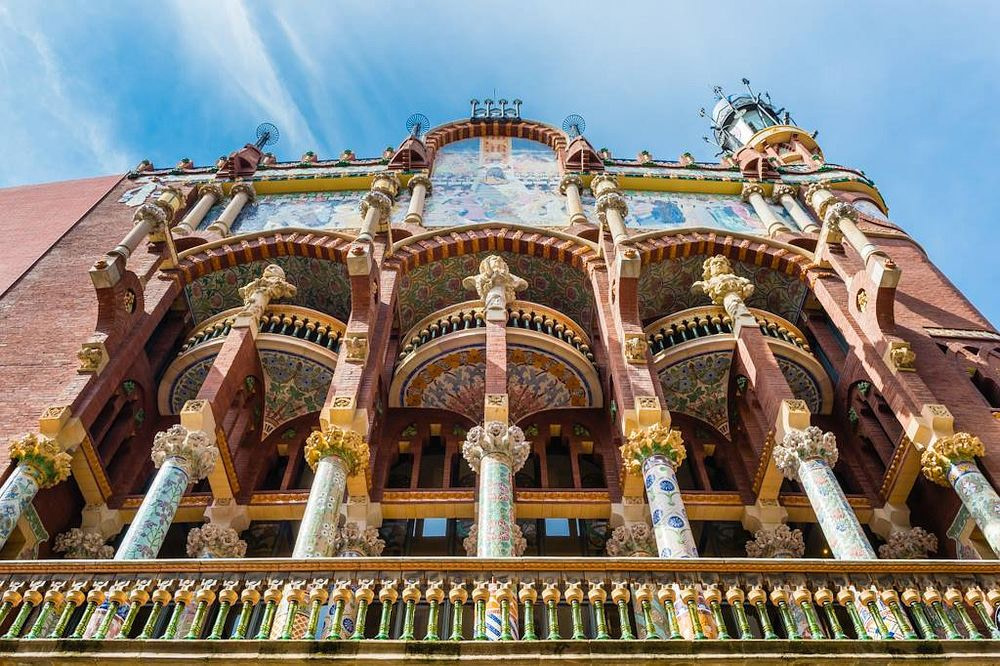 Designed by architect Lluís Domènech i Montaner between 1905 and 1908, the music hall has been intended to host the Orfeo Catala, one of the most influential cultural societies of Barcelona, and has played a major role in the development of Catalan music and culture ever since.
Located in the old part of Barcelona (Ciutat Vella), in the area called La Ribera, the spectacular Palau de la Música Catalana is a living example of the architectural splendor characterizing the Catalan Art Nouveau.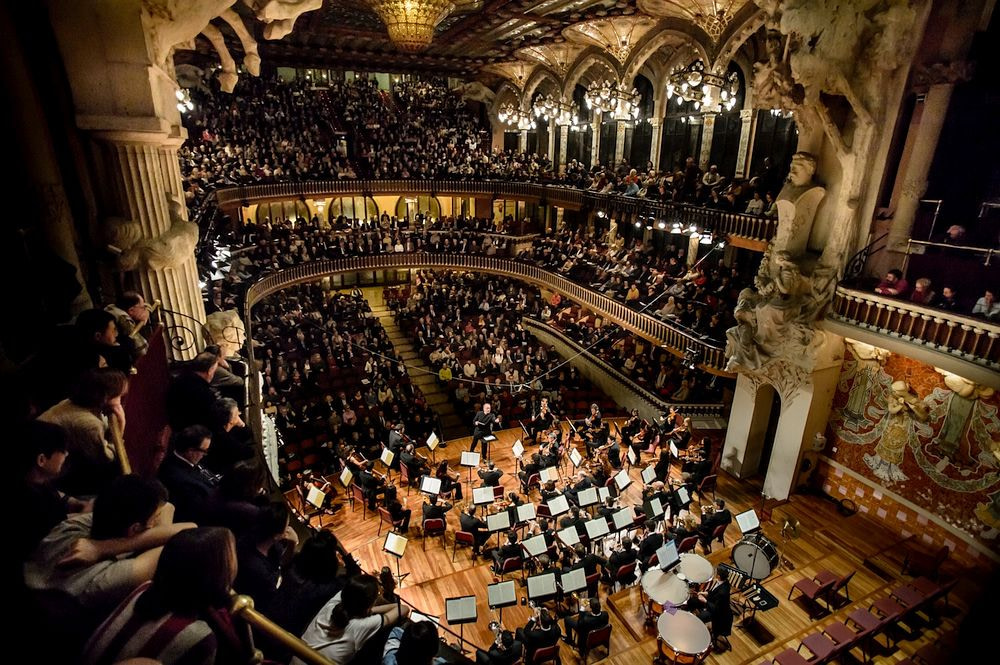 It is by far one of the boldest and most impressive buildings in Barcelona, and we're talking here about a city famous worldwide for its fascinating, otherworldly architecture. The music hall's stunning facade is lavishly decorated with complex hand-picked elements from both Spanish and Arabic architectural styles, and it certainly can't go unnoticed.
Endowed with the finest Modernista interior in Barcelona, the building comprises the fantastic vestibule, with its lovely starry ceiling; the foyer, where visitors can stopover to serve some tapas and beverages; the Library; the Lluis Millet hall; the Chamber Music Hall; and the outstanding Concert Hall, considered to be one of the most beautiful in the world.
Featuring over 2,200 seats and an exceptional décor complemented by opulent sculptures, the elegant Concert Hall has attracted over time the entire elite of the music world. Names such as Richard Strauss, Ravel, Duke Ellington, Ella Fitzgerald, Arthur Rubinstein, Rostropovich, Karajan, Leonard Bernstein, as well as prestigious philharmonic orchestras like those of Berlin, New York, or Vienna have flattered the scene of the Palau de la Música Catalana over the years.
The exquisite Palace of Catalan Music can be visited daily through guided tours, but in order to experience it at its best, it is highly recommended to attend one of the excellent music performances held regularly in this extraordinary music hall.