Commonly known as La Seu, Palma de Mallorca Cathedral is an impressive Roman Catholic basilica erected in 1229 on the ruins of a former Arab mosque, and certainly the apogee of Mallorquin architecture. It is the main religious edifice in Palma de Mallorca and one of the city's finest historical and artistic attractions.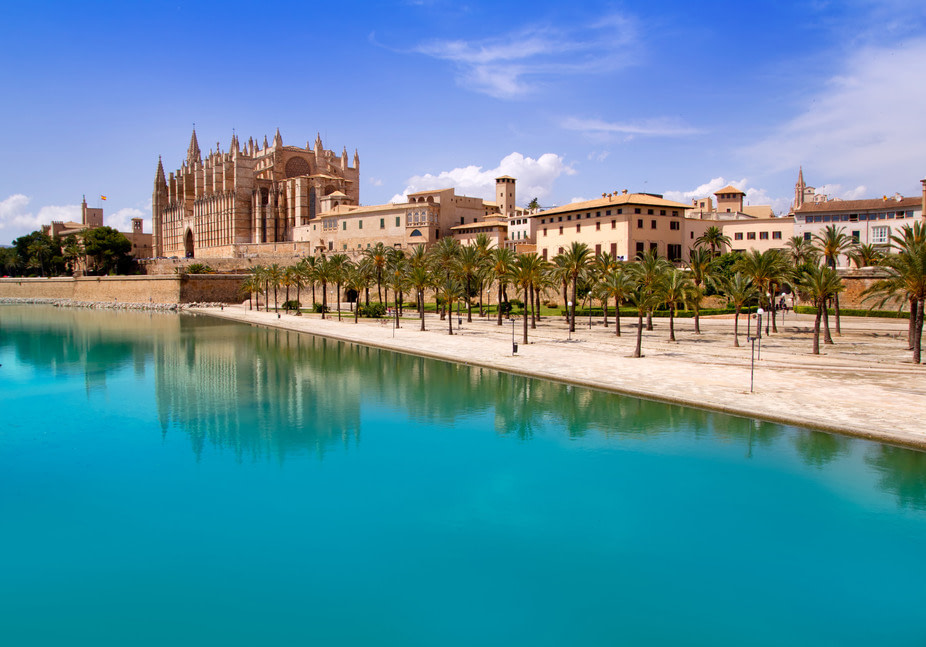 Beautiful and staggering, the almost 7000 sqm cathedral lies in Palma Old Town, dominating the shoreline and somehow the entire Balearic archipelago. Although it stands out due mainly to its spectacular Catalan Gothic appearance, the building showcases almost all architectural styles from the 13th to the 16th century.
Highlights of the Cathedral of Santa Maria of Palma include the amazing rose windows through which the light pours inside dispersing into a myriad of hues, the imposing Bell Tower, the Mirada Portal, the magnificent choir area, and the altar, which is beautifully located beneath a massive wrought-iron canopy designed by the famous Catalan architect Antoni Gaudi with the purpose of depicting the Crown of Thorns.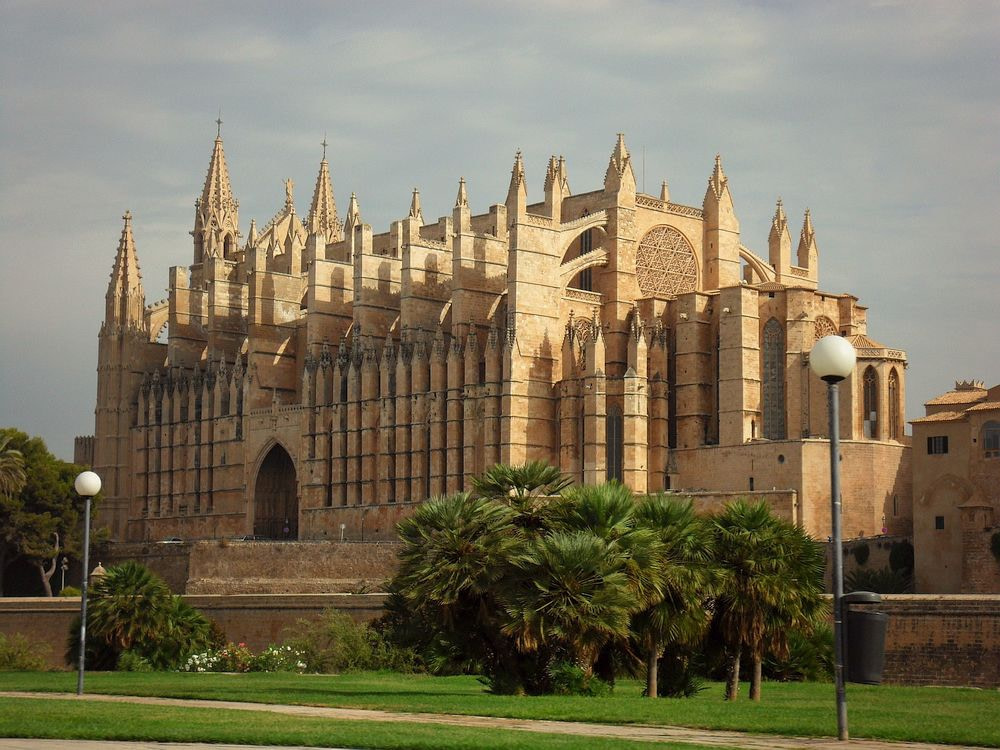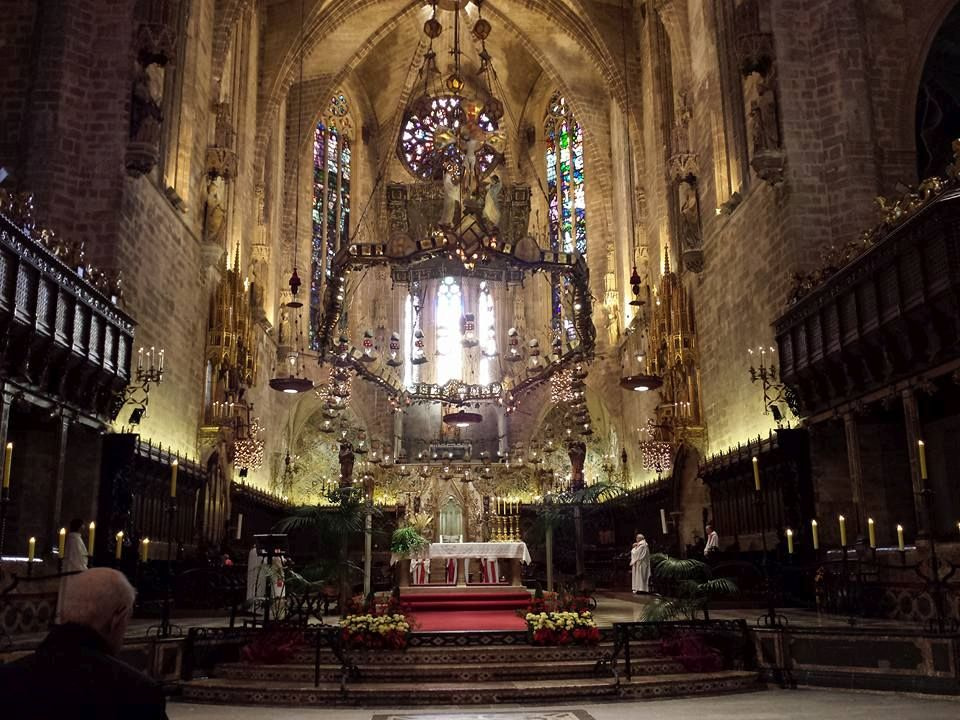 With its charming architectural details, gorgeous Spartan decorations, and Renaissance stalls, there's no mistake in saying that this sandstone masterpiece is just as amazing inside as it is outside. For a special experience, however, you should see it at night, when its lights reflect majestically towards the nearby lake.
The outstanding Catedral de Mallorca is suitable for persons with disabilities. Entrance is made through the Chapter Museum in exchange of a small fee. Those who want to learn more about the cathedral can pay an extra fee and opt for an audio-guide. A useful tip would be to use the nearby underground car park.