Placa Reial (Spanish: Plaza Real) is an animated square in Barcelona's Gothic quarter, just off La Rambla boulevard.
Lined with palm trees, bars, restaurants, outdoor cafes, and street lamps designed by Antoni Gaudi, the iconic square is a popular meeting point in the city and one of its liveliest nightlife spots.
It was designed by Francesc Daniel Molina i Casamajó as a tenancy for Barcelona's wealthy families, and opened to the public in 1848 in order to honor King Ferdinand VII. Nowadays, it represents a popular tourist attraction, a lively place cherished by both locals and visitors.
Placa Reial is especially famous for its vibrant atmosphere during the night, but it's also the setting of many events that take place in Barcelona during New Year's Eve and La Merce – Catalonia's legendary celebration which takes place each year on September 24th. Parties of this colorful festival have been held here ever since 1871.
Moreover, the square boasts some of the best clubs in town and plays host to a series of open-air concerts and flea markets throughout the year.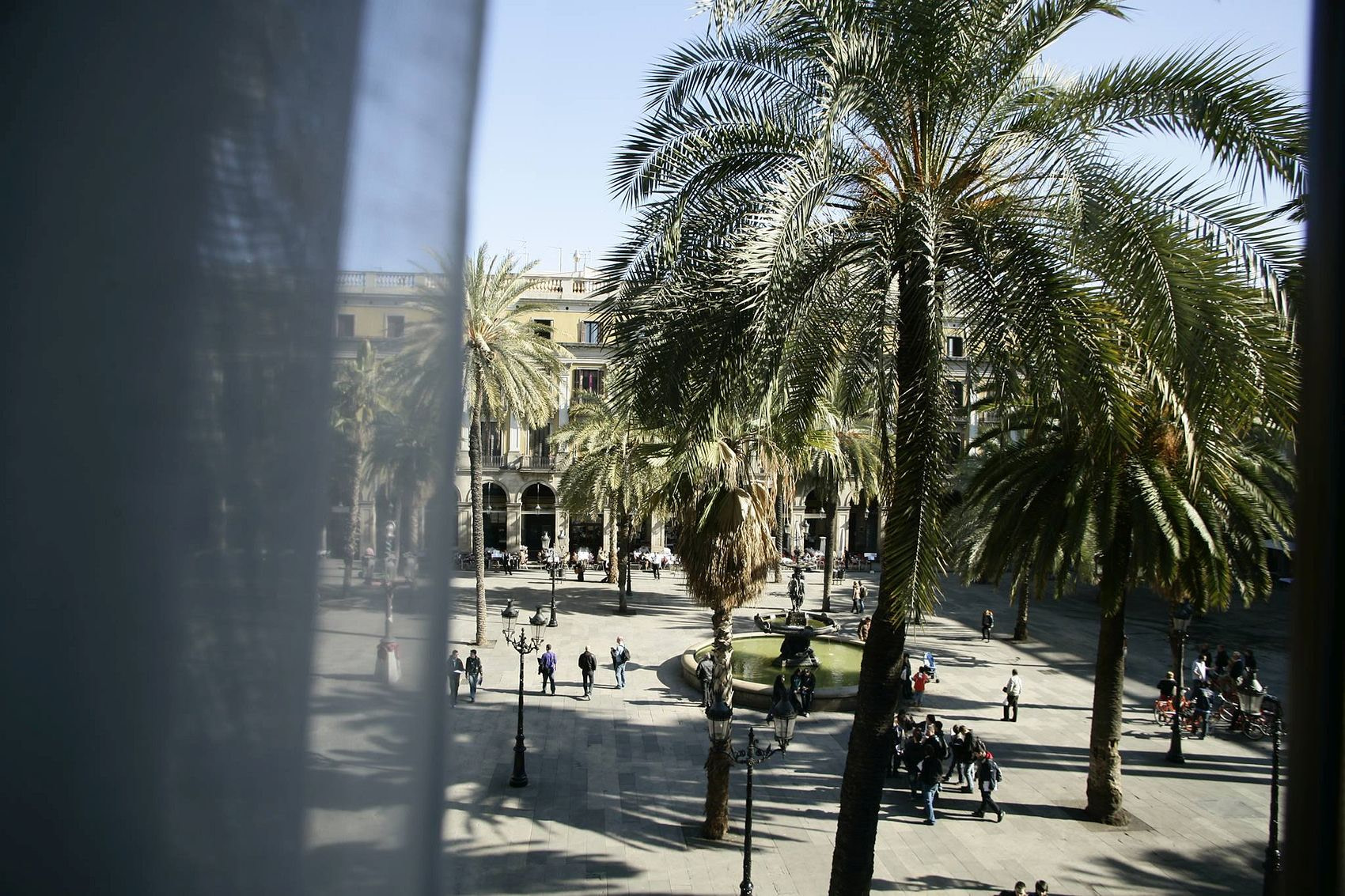 Barcelona's Placa Reial is a great place to experience the city's beautiful ambiance, to dine, party, and watch the world go by while lingering over a glass of sangria and a plate of Spanish tapas.
The square is located vis-à-vis the illustrious Grand Teatre del Liceu, at the end of Carrer de Colom, and can be reached by metro (L3 ) or buss (15,49).