Situated at the crossroads of three of the city's major districts – Centro, Retiro, and Salamanca, Plaza de Cibeles is a symbol of Madrid and the setting of such notable attractions as the legendary Cibeles Fountain, the outstanding Cybele Palace, also known as the Palace of Communication, the beautiful Bank of Spain, the Linares Palace, and the Buenavista Palace.
Cibeles Fountain (Fuente de Cibeles) was designed under the reign of Charles III by Spanish architect Ventura Rodriguez and finished in 1782. It depicts the Roman goddess of fertility – Cybele (Ceres) – with a scepter and a key in her hands, standing in a large chariot pulled by two lions.
It is one of the city's most iconic landmarks and a symbol of Spanish football, extremely popular among Real Madrid's fans who flock to the fountain every time their team wins an important match. Sometimes, even the players themselves are joining the fans in their celebration.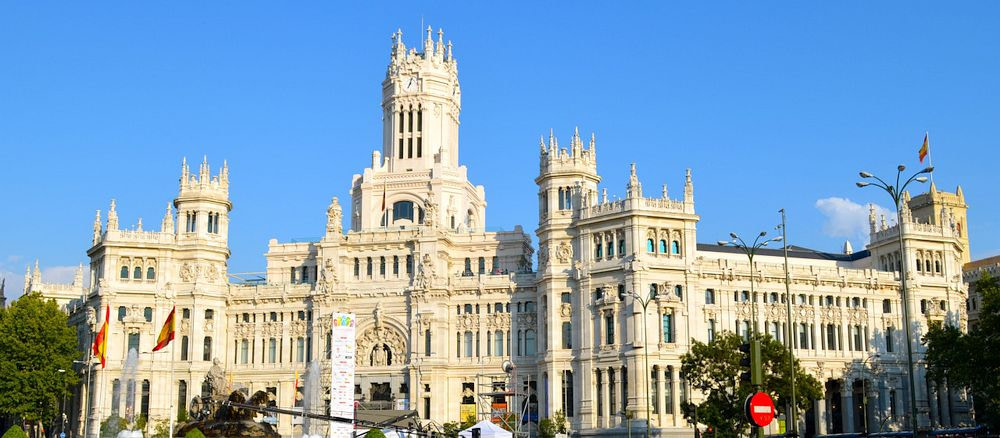 In terms of architecture, Cybele Palace dominates the plaza, being one of the most beautiful buildings in Madrid. Also known as Palacio de Comunicaciones (Palace of Communication), the prominent structure has been the setting of Madrid's Postal and Telegraphic Museum until 2007, when it became the Madrid City Hall.
Other imposing buildings in the sprawling marble square include the National Bank of Spain (Banco de Espana), the beautiful baroque Palacio de Linares, which houses Casa de America – a cultural center dedicated to Latin American arts, and the Buenavista Palace, which hosts the Headquarters of the Spanish Army.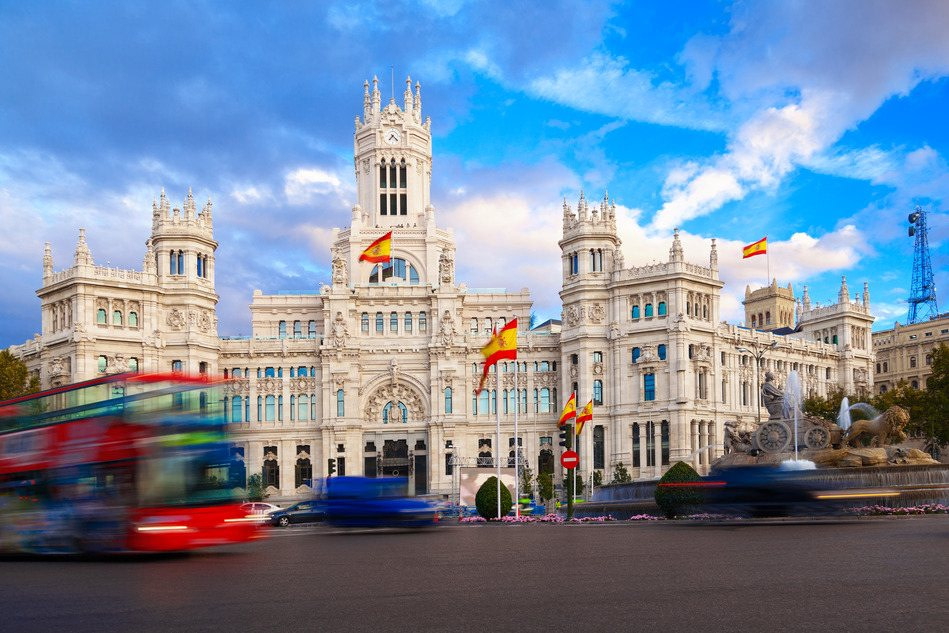 Plaza de Cibeles lies in central Madrid at the junction of Paseo del Prado and Calle Alcala, and features spectacular examples of Art Nouveau and Baroque architecture. The easiest way to get there is by taking the subway to Banco de Espana station.