Officially called Plaza de Toros de Las Ventas del Espiritu Santo, Madrid bullring is one of Spain's most renowned landmarks and the third largest bullfight arena in the world, after Mexico City's Plaza de Toros and Plaza de Toros Monumental de Valencia in Venezuela.
It is situated on Calle de Alcala 237 in the district of Salamanca (east of Madrid).
Designed by Spanish architect José Espeliú and inaugurated in 1931, the beautiful Neo-Mudejar edifice has a sitting capacity of 25,000 and a huge arena with a diameter of 60 meters.
In addition to its historical importance, the prestigious site is a true architectural marvel, beautifully decorated with horseshoe archways and ceramic tiles depicting the coats of arms of all Spanish provinces.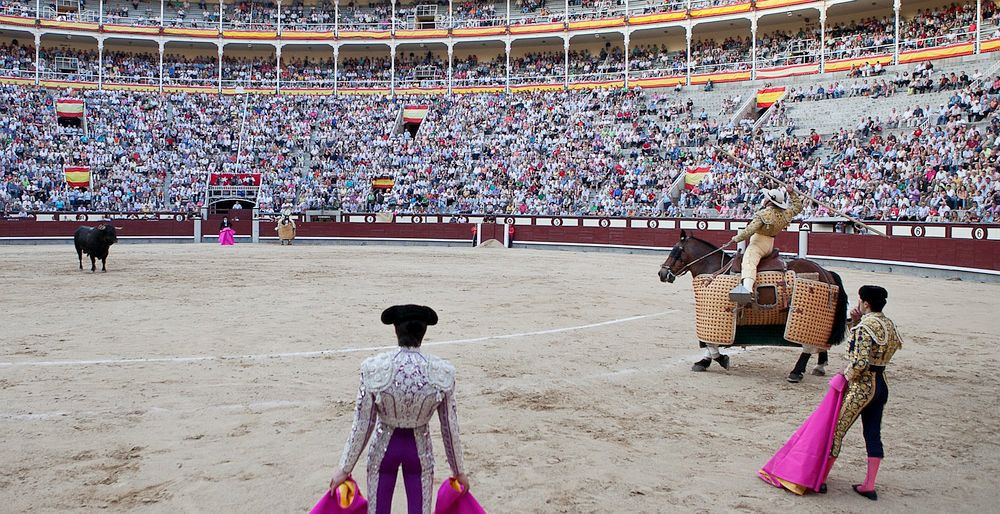 Las Ventas can be visited every day, except for the public holidays, but the best periods to experience bullfighting in Madrid are during San Isidro Fair between May and June, or throughout the official season, which lasts from the end of March to October.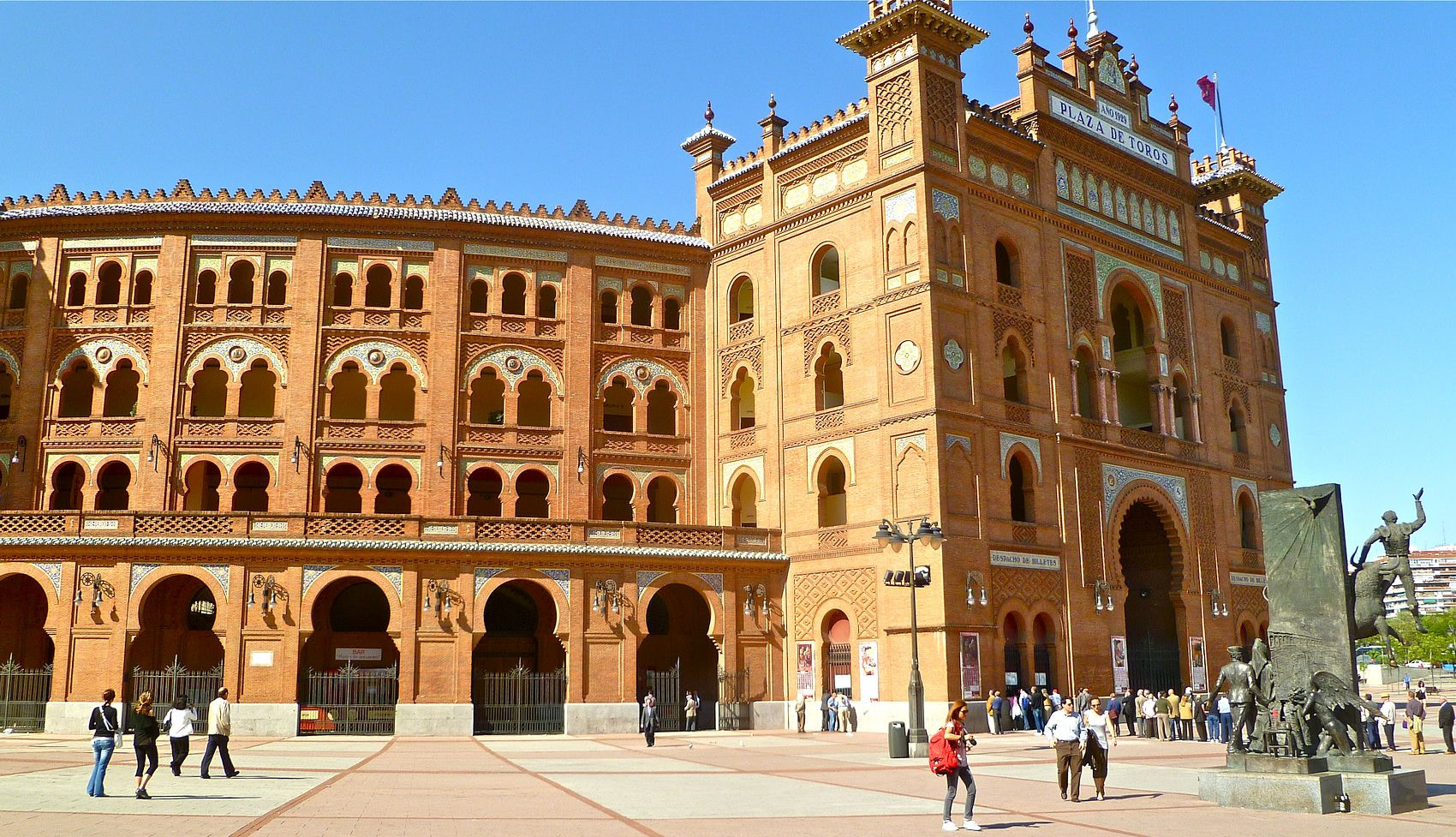 Throughout the year, Madrid bullring plays host to a series of concerts, as well as cultural, sport, and entertainment events.