One of the most picturesque sights in Barcelona, the Poble Espanyol (Spanish Village) is a charming open-air museum located on Montjuïc hill.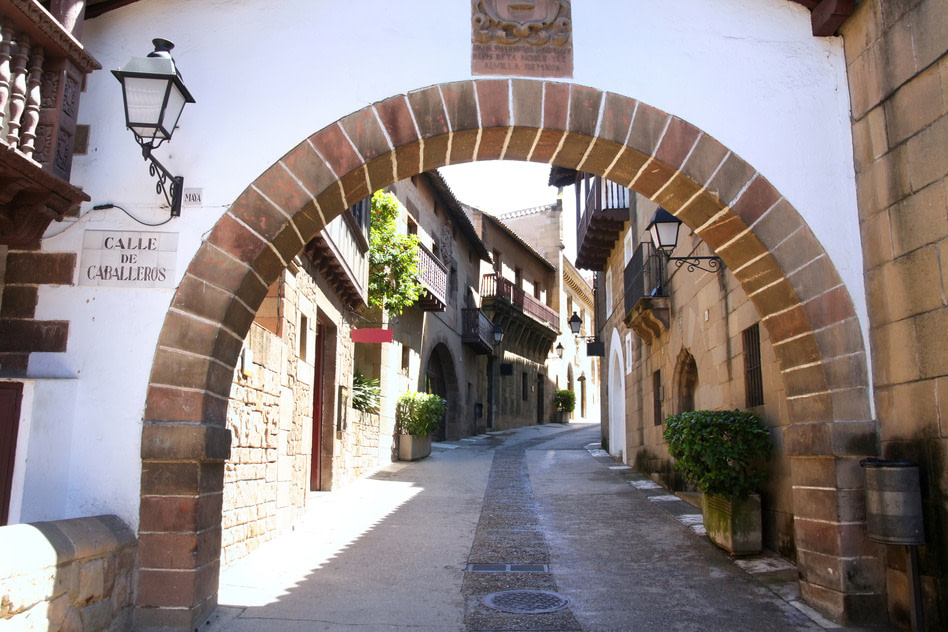 Established in 1929 as part of Barcelona International Exhibition, the popular tourist attraction portrays an authentic Spanish town with cultural and architectural styles from all over the country.
Designed by architect Josep Puig i Cadafalch, the village offers a journey back in time, managing to convey the visitor through the most quaint corners of Spain.
The village's main attractions include The Town of Craftspeople, The Children's Village, The Sculpture Garden, and the more recent collection of contemporary art, yielded to the museum by the Fran Daurel Foundation.
Comprising a community of over 40 craftsmen, The Town of Craftspeople offers tourists the chance to actually see how some of the best crafts of Barcelona are produced. These include embroidery, leatherwork, painting, sculpture, jewelry, ceramics, toys, masks, miniatures, engraving, glass processing, and can be bought from the Village's gift shop.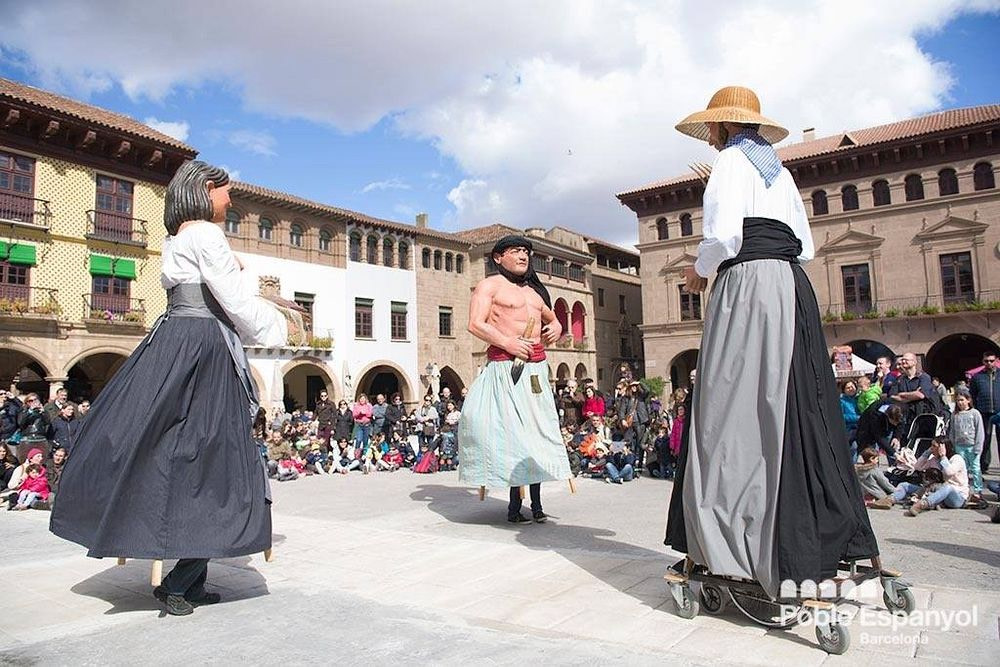 Both entertaining as well as educational, the Children's Village features a wide variety of family-friendly programs and activities.
Fun and creative, these programs manage to endow the little ones with a great wealth of knowledge, but also to keep them amused with activities such as storytelling, musicals, theaters, puppet shows, magic, clowns, and ingenious workshops.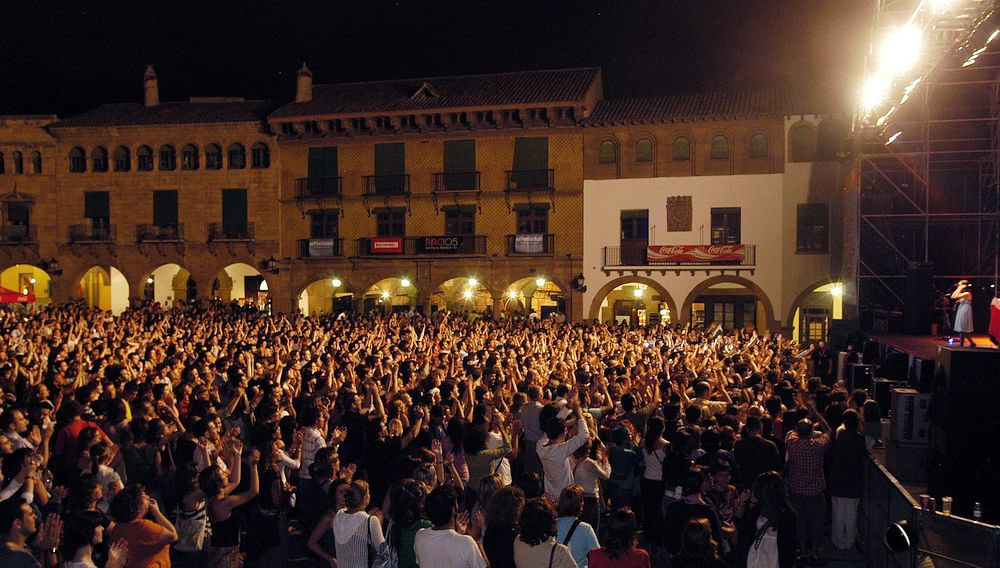 In addition to the regular activities, the Poble Espanyol hosts two festivals: the Poble Espanyol Summer Concerts and the Poble Espanyol Annual Festival, which coincides with Barcelona's famous La Merce and features activities such as shows, games for children, and guided heritage and history tours.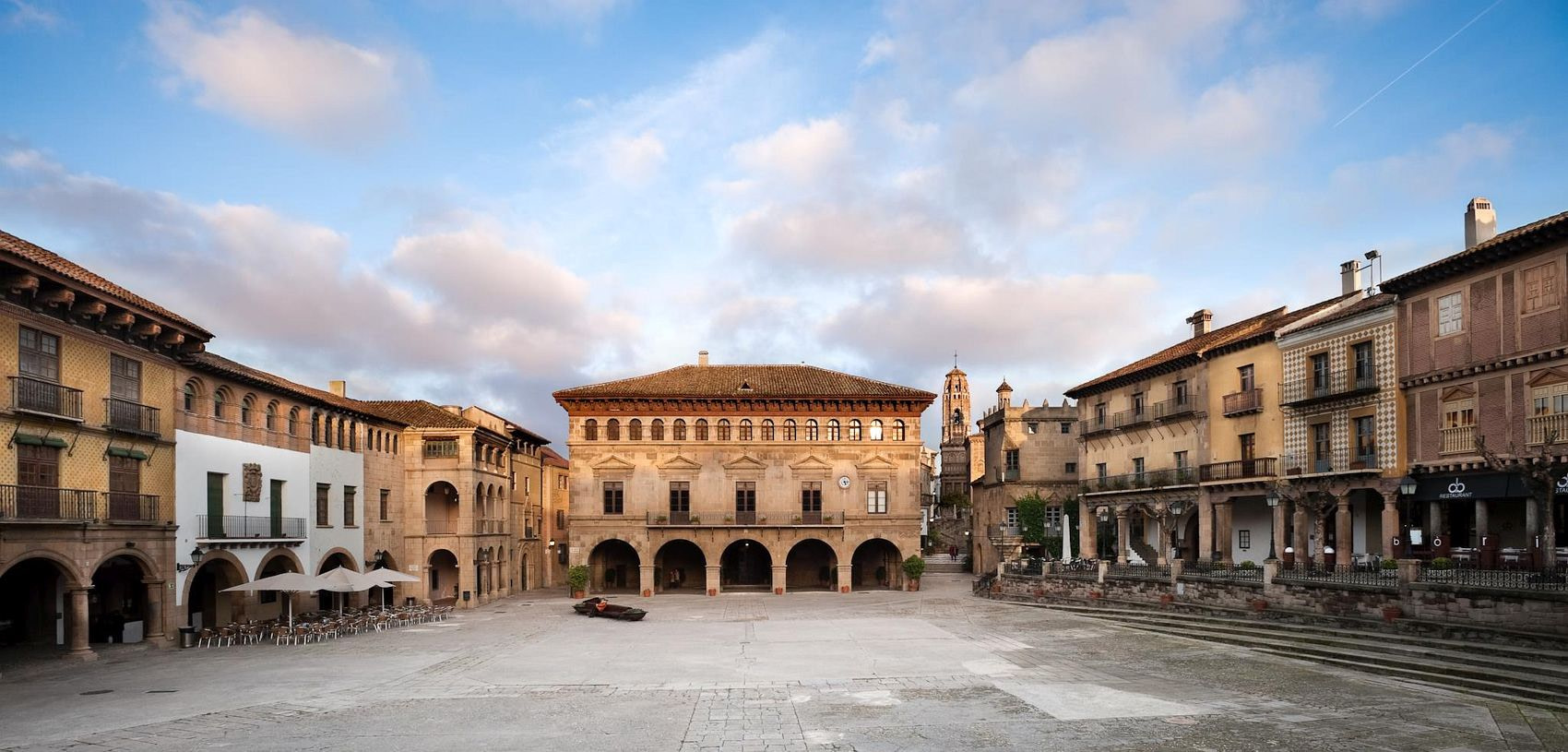 All in all, the Poble Espanyol is a wonderful place, providing activities for the whole family. Onsite amenities include over 12 restaurants with various specialties, 22 shops, 40 craft workshops, 4 music bars and discos, picnic area, Taxi service, and audio-guide service in English, Catalan, French, Spanish, and Italian.