With its sophisticated cuisine, fabulous history that dates back to Roman times, and unbeatable charm shared between dramatic mountain peaks, gentle rolling hills, and miles of stunning coastline, Catalonia could easily be considered one of the most attractive and varied regions of Spain.
One of the best ways to soak up the essence of this exquisite Spanish corner is to explore the lovely, historic villages scattered along its coast or inside its enchanting, unspoiled countryside.
Calella de Palafrugell
A cluster of chocolate-box whitewashed houses bathed in glorious sunshine along a rocky shoreline, Calella de Palafrugell is, no doubt, one of Spain's sweetest coastal villages, let alone Costa Brava.
Once a traditional fishing settlement, today the town is a lively summer resort, teeming with striking beaches, world-class festivals, and superb seafood restaurants. But, despite its transformation, Calella has nevertheless preserved its authentic charm, thanks to the relaxed pace of life, characterful winding streets, and handsome buildings covered in vibrantly colored bougainvillea.
Its architecture is an awe-inspiring mix of old fishermen's cottages and elegant villas in dazzling whites and delicate pastels. Fashionable boutiques and animated waterside bars add to the town's irresistible allure, and so does the surrounding area, home to gorgeous natural parks, idyllic sandy coves, and some of the most bewitching botanical gardens in the Mediterranean – Jardins de Cap Roig.
Besalu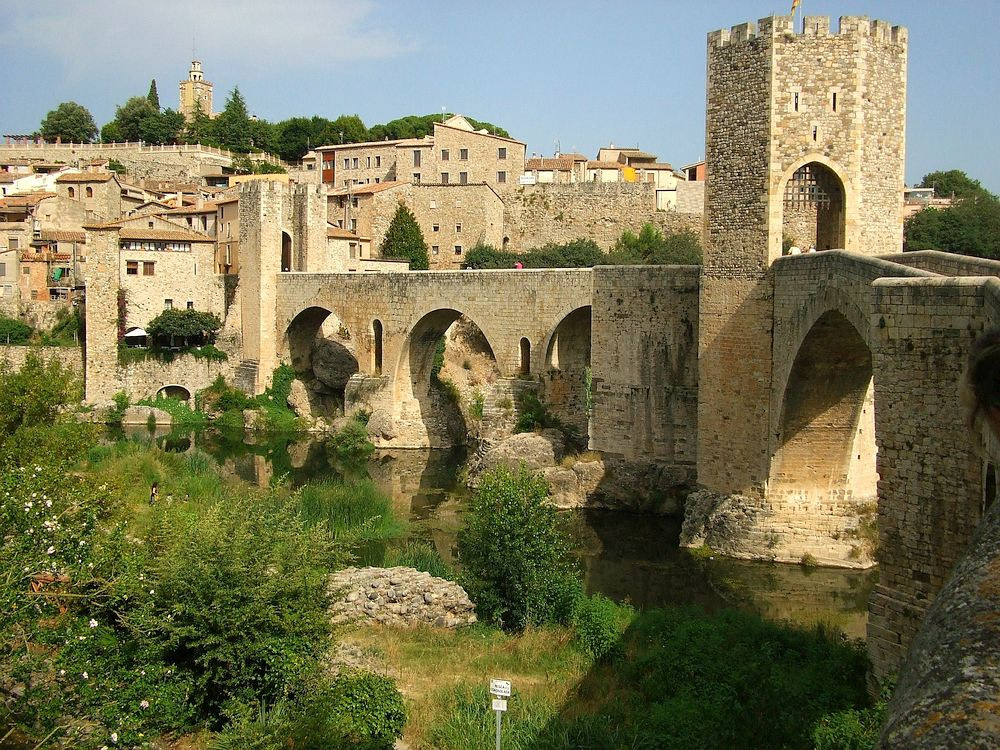 Ancient, romantic, and crisscrossed by medieval winding lanes, Besalu has everything it takes to be the picture-perfect Catalan getaway: spectacular Romanesque architecture, beautiful old churches, quaint plazas, appealing outdoor cafes, and tons of culture.
Don't miss the Museum of Miniatures and Microminiatures, the famed 12th-century bridge, the picturesque Plaça de la Libertat, the Mikveh – Spain's only Jewish baths, or the Sant Pere Church, a Roman monastery settled here more than a millennium ago. The lovely small town lies in the province of Girona, about 20 km west of Figueres.
Peratallada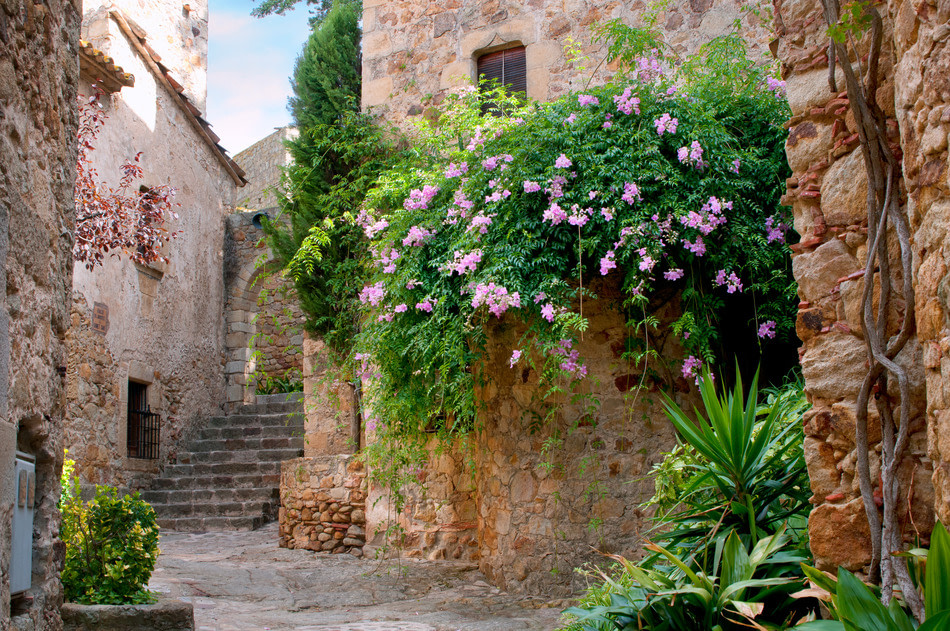 Fairytale-like houses carved in stone, chic restaurants, old-fashioned little squares, and stunning medieval remains make Peratallada a gem of a place in Baix Emporada county of Catalonia. Apparently a small, isolated hamlet, Peratallada complements Spain's list of historic–artistic monuments ever since 1975. Along its narrow streets, you'll find an exquisite selection of boutique hotels, al fresco dining venues, and art galleries; all shrouded in a charming rustic feel.
Main attractions include the ancient Plaça de les Voltes, the 13th-century Romanesque church, the town walls, and the lovely buildings and towers that once made up the castle of Peratallada.
Pals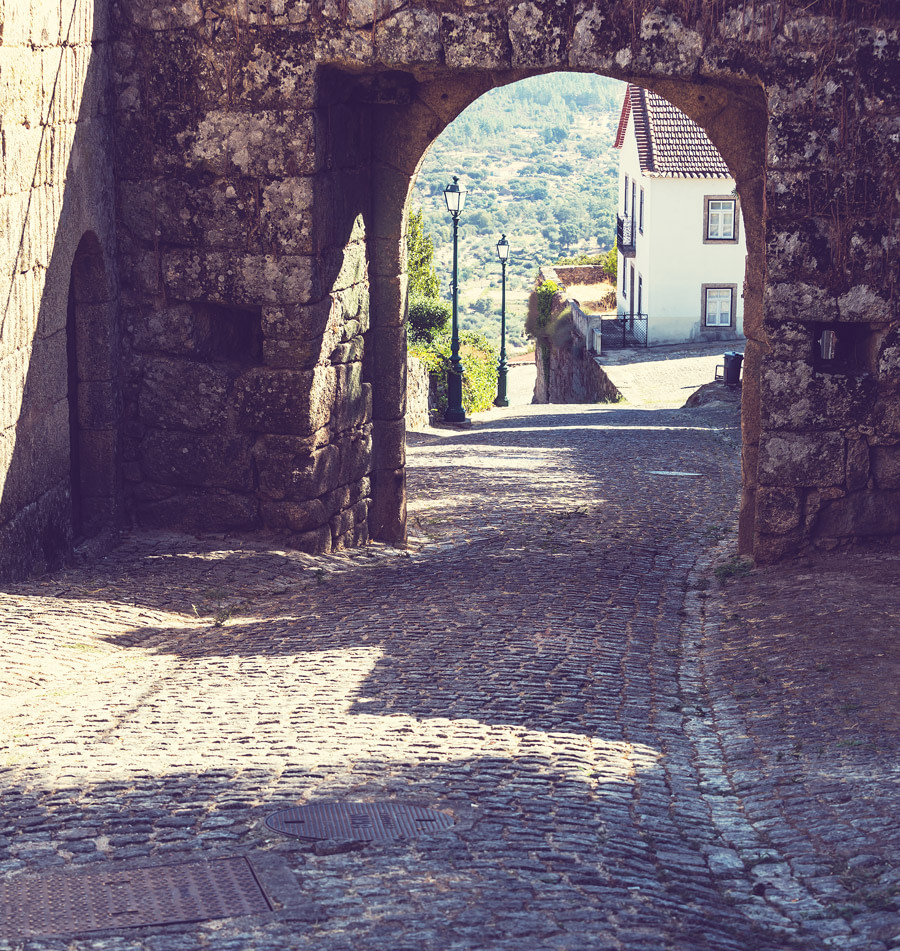 Just a few kilometers inland from the hectic beaches of Costa Brava lies Pals – a quaint, picturesque hilltop town dominated by an imposing 11th-century Romanesque tower known as Torre de les Hores.
Its main attraction is the beautifully restored Gothic Quarter, replete with ancient stone houses, delightful little squares, and fabulous views of the surrounding Empordà countryside. Here, lining the quaint cobbled alleys, are interesting art & craft shops, as well as many enticing restaurants serving delicious Catalan fare.
Walking along Pals' quaint cobbled alleys, under stone arches and balconies straight out of medieval times, you'll find yourself lost in a time warp.
Els Hostalets d'en Bas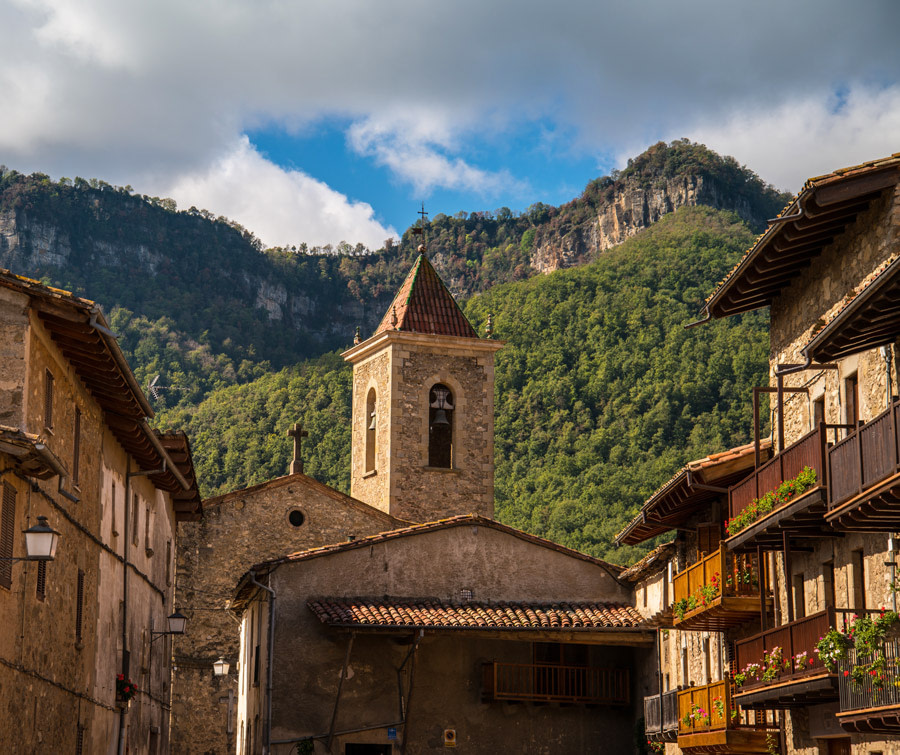 Nestled in the Pyrenean foothills, in Girona's stunning La Garrotxa region, Els Hostalets d'en Bas stands out for its spotless urban layout, with typical wood and stone architecture lining neat, narrow streets against a scenic mountainous backdrop.
Declared a National Historic-Artistic Monument, Carrer Teixeida is the village's highlight – a postcard-perfect street framed by 17th-century houses with lovely wooden balconies brimming with colorful pots of geranium.
Rupit
Perched on a small rocky hill, 882 m above sea level, Rupit is one of the prettiest Catalan villages. With its postcard-perfect setting, traffic-free limestone streets, and rustic houses that date back to the 16th and 17th centuries, this tucked-away gem is a reward for anyone in search of Catalan splendors.
Stroll along the medieval streets, try some local cheeses and sausages in one of the idiosyncratic shops dotted along the way, explore the impressive remains of Rupic Castle and the many beautiful churches in the area, and certainly go to discover the outstanding natural surroundings filled with unusual rock formations, rivers, waterfalls, wildflowers, and majestic eagles vanishing into the boundless blue.
Pubol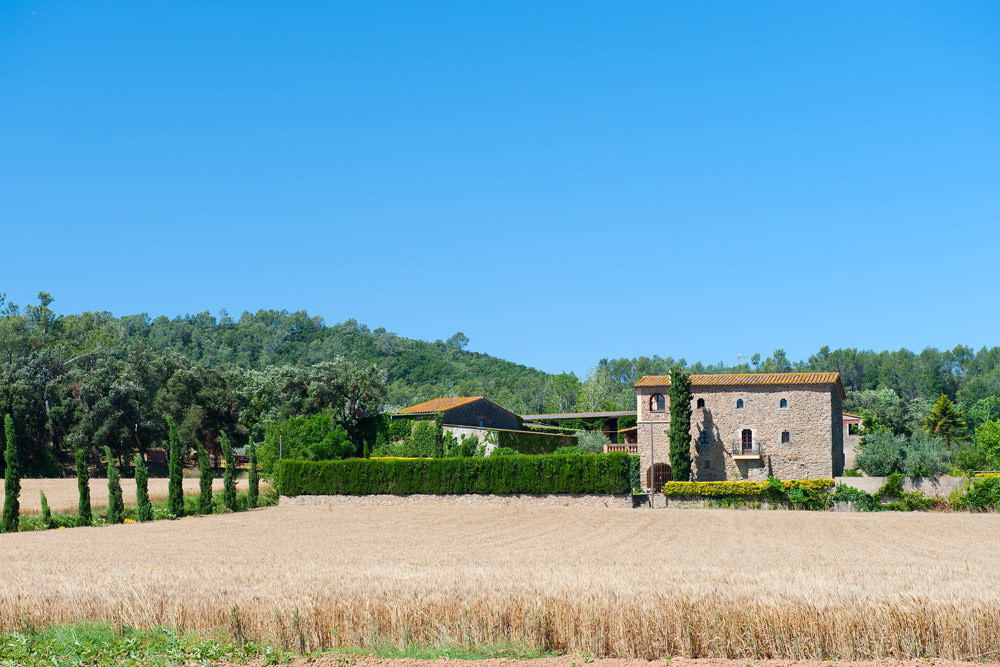 Part of the Dalinian Triangle, sleepy Pubol is mainly famous for its castle, bought by Salvador Dali for his wife and muse, Gala, in the 1960s. Designed in a mix of Gothic and Renaissance styles and adorned with artworks by the illustrious surrealist painter, the mansion has been converted into a museum, offering an intimate glimpse into the couple's life.
Otherwise, the village, which lies about 40 km from Figueres, is a tiny, romantic nook of medieval stone houses and paved paths, perfect for a relaxing stroll and a traditional Catalan meal.
Cadaques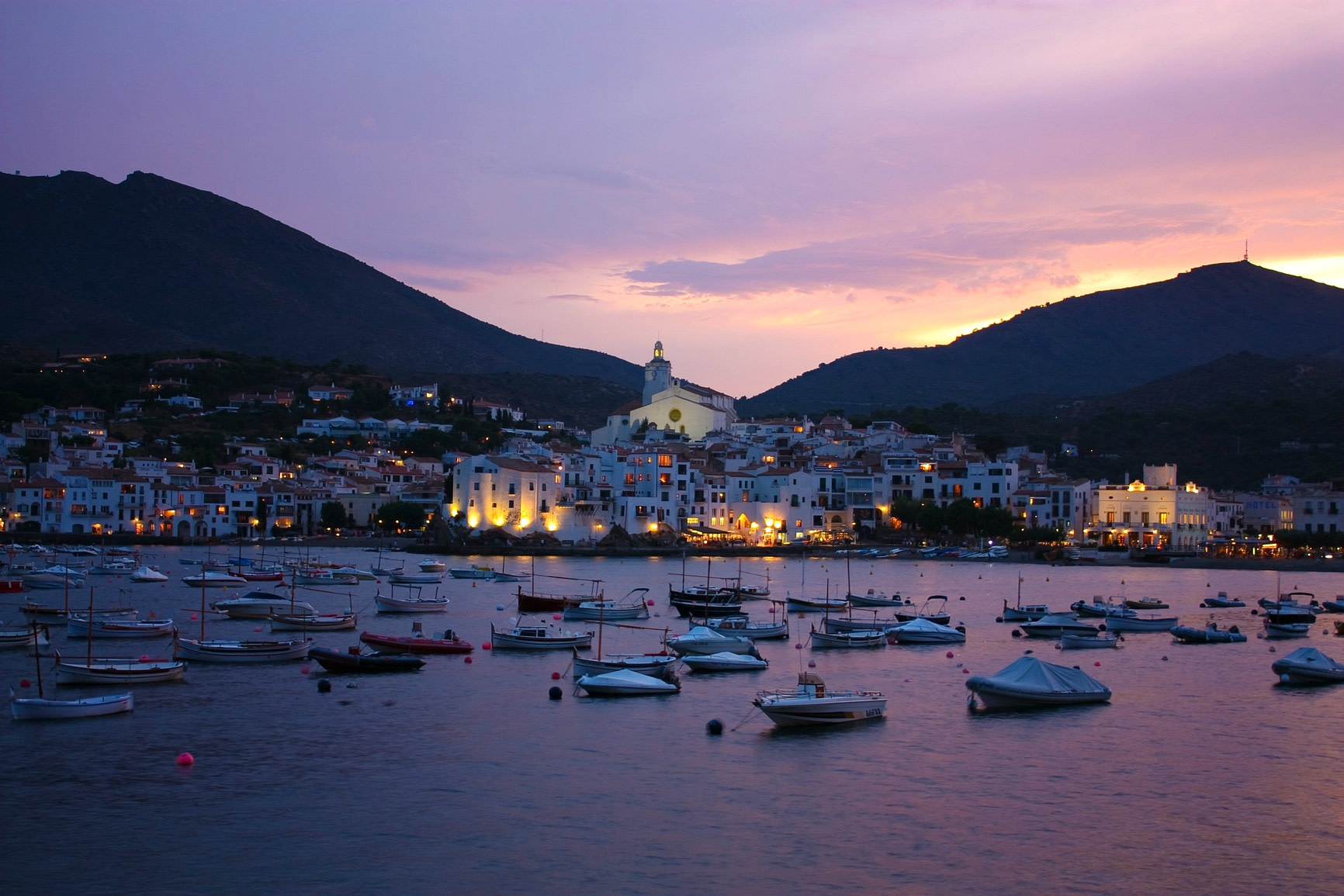 Often regarded as "The Pearl of Costa Brava", Cadaques is a beautiful fishing village with a ripping artistic legacy. Discovered by Pablo Picasso and made famous by Salvador Dali, who transformed it into his corner of paradise, Cadaques is an enjoyment for culture buffs, with a neat collection of museums, historic sites, and local festivals.
In addition to the memorable Casa-Museo Salvador Dalí, which is undeniably the town's main draw, Cadaques welcomes travelers with a bohemian maze of narrow streets and picturesque white houses in Barri Vell, with lovely small beaches fringed by crystal clear waters in the Bay of Cadaques, and with a myriad of adventure opportunities in the breathtakingly beautiful Cap De Creus Peninsula nearby.
Santa Pau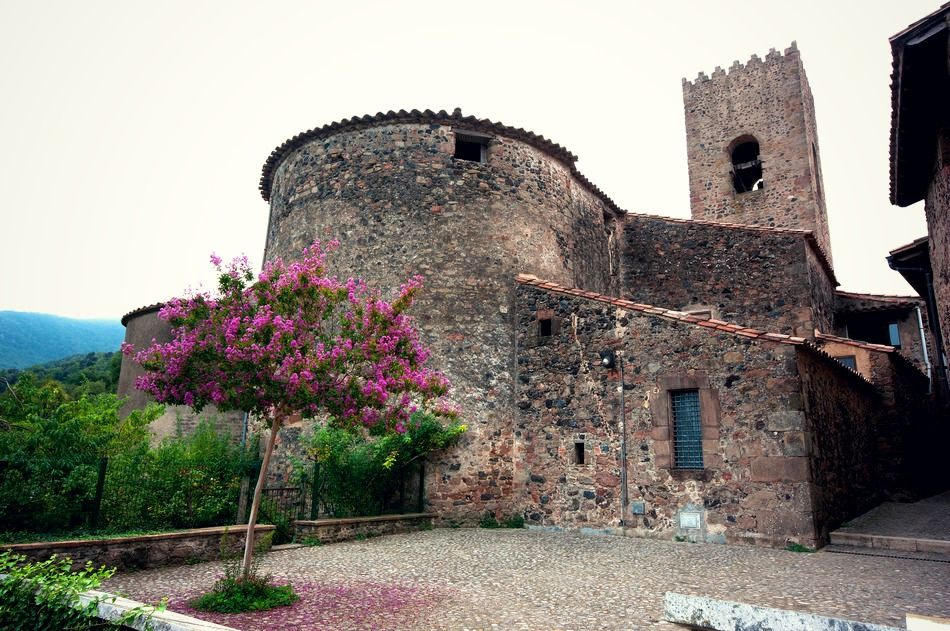 Santa Pau is a cozy enclave of beautiful historic buildings in the volcanic region of Garrotxa, and an ideal place for those chasing the authentic taste of rural Catalonia. The serene medieval village owes its magic to its perfectly preserved monuments but also to the kindness of Mother Nature.
It's tiny and extremely quiet, but it offers plenty of sightseeing and adventure opportunities. Santa Pau is also known as a culinary heaven, its fine restaurants based on fresh local produce being equally seductive as its main attractions – the 15th-century Gothic church, the arcaded Plaça de la Arqueria, or the timeless cobbled alleys that never fail to impress.