Puerta de Alcala (Alcala Gate) is one of the most recognizable symbols of Madrid. The impressive monument is located in the Plaza de la Independencia, near the main entrance to the Parque del Buen Retiro.
The neoclassical granite construction dates back to the 18th century, when King Charles III appointed the Italian architect Francesco Sabatini to build an impressive gate in the city's medieval wall, a gate meant to mark Madrid's eastern boundary, replacing the more modest one nearby.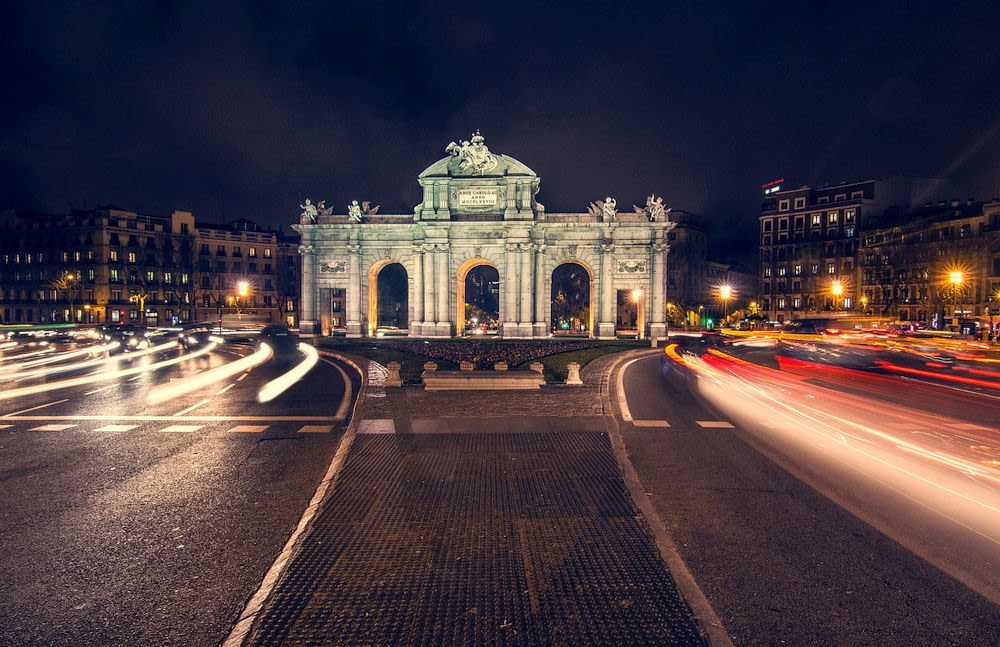 With its imposing allure, beautifully designed archways illuminated by night, and remarkable decorations, Puerta de Alcala has become a National Monument and one of the most famous landmarks in the Spanish capital. On top of the gate can be seen four beautiful angel statues by Francisco Gutierrez.