Santa Maria del Mar, also known as The Cathedral of La Ribera, is a beautiful church in Barcelona Old Town. Built in the 14th century by Catalan architect Berenguer de Montagut (author of the Cathedral of Majorca) and Ramon Despuig, the construction is the world's finest example of pure Catalan Gothic architecture.
The interior consists of three impressive naves supported by soaring columns, rendering a bright, harmonious atmosphere, which is pretty unusual for a Gothic church.
The splendid stained-glass windows that survived from various periods deserve a special attention. Highlights include the great rose window in the west end of the church, the Lavabo in the Chapel of Sant Rafael, and the window of the Ascension in the Chapel of Santa Maria.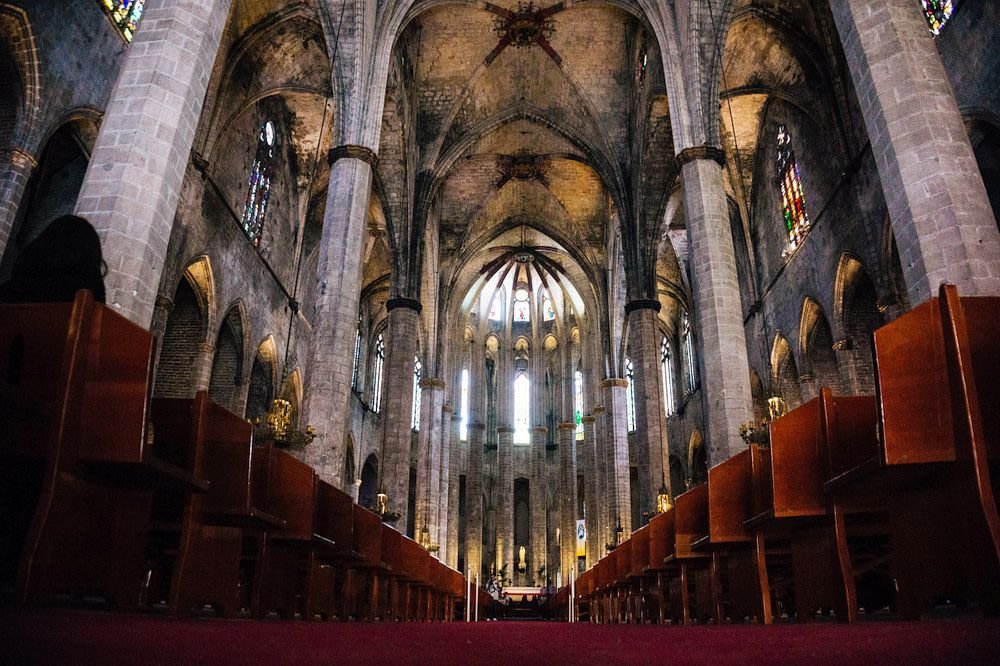 Besides being an architectural marvel, the Basilica of Santa Maria del Mar has a special importance for Catalans, symbolizing the power and wealth of the Kingdom of Aragon.
It is located in Plaza Santa Maria del Mar, El Born and can be reached by taking metro L4 to Jaume I station.