While it's still easier to find a classic cafe con leche in Granada than it is to find a properly pulled espresso, a new generation of roasters and baristas are transforming the city's coffee scene, one hip hangout at a time.
Don't get me wrong, traditional tapas bars and cozy tea houses are still thriving in the city of Alhambra, but in the last couple of years, third-wave cafés focused on craft brewing ethically sourced, single-origin beans seem to have become the destinations of choice for the city's students, bohemians, and creatives.
In between a stroll around Albayzyn and a visit to the Alhambra, unwind with a barista-made coffee and a delicious bite in one of these Granada specialty coffee shops.
La Finca Coffee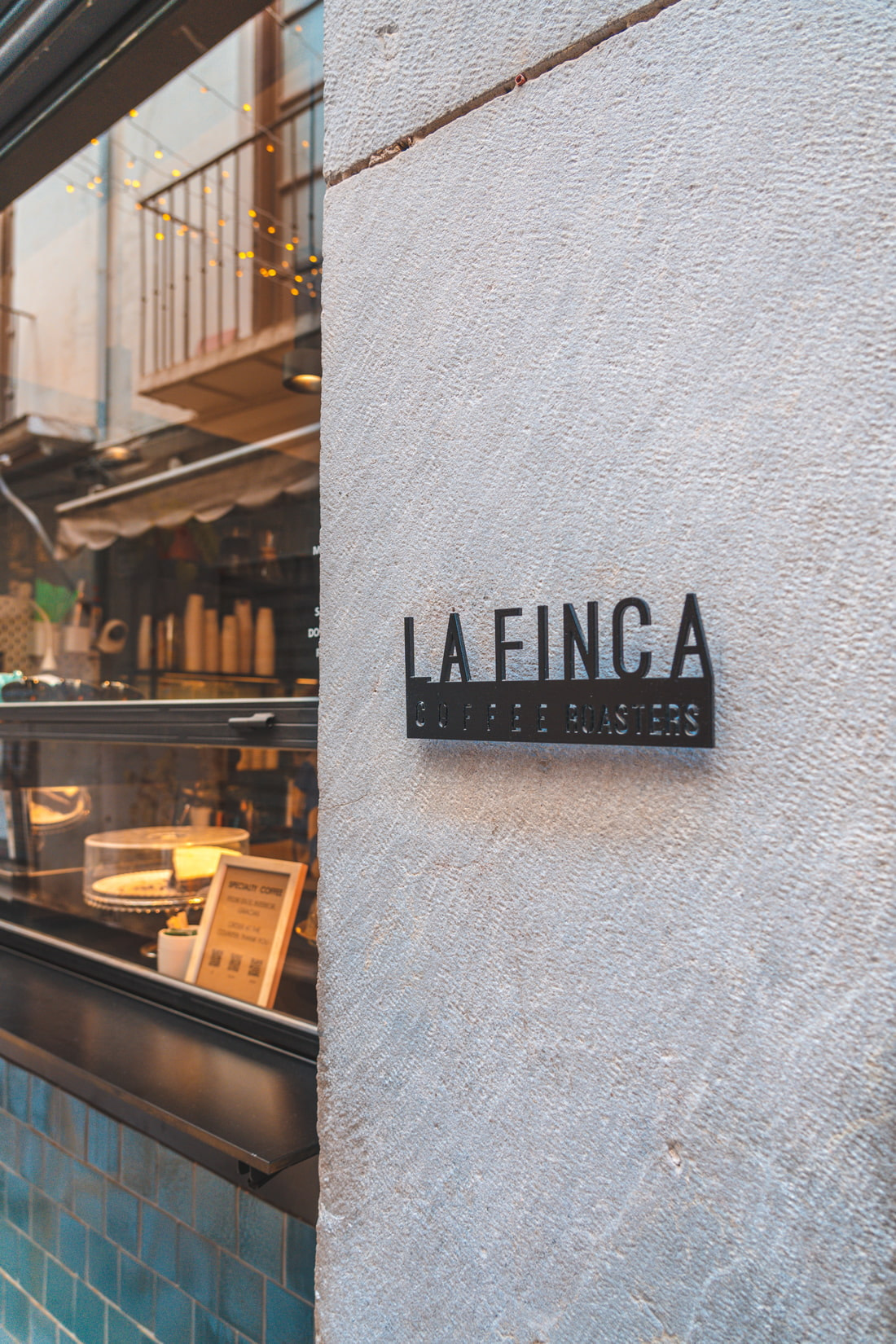 With its own in-house roastery, it's no surprise La Finca serves some of the best specialty coffee in Granada. Tucked away on a dark, narrow street that radiates from Plaza de las Pasiegas, just a stone's throw away from Granada's cathedral, this stylish coffee shop pours superb espressos and other barista-focused drinks using single-origin beans. Be sure to pair your java with a delicious carrot cake or croissant, all sourced from local artisan bakeries, and if you prefer to have your cappuccino alfresco, there are also a couple of outdoor seats where you can watch the world go by.
Malamiga
A shiny La Marzocco espresso machine may not be the most common sight in a bakery, yet here it is standing proud among the crusty artisan loaves of Malamiga. Located on Calle San Antón, right in the center of Granada, this modern bakery specializes in slow-fermented sourdough bread prepared with 100% natural ingredients in a see-through workshop right behind the counter. The coffee is expertly made using specialty beans from Seville-based Ineffable Coffee Roasters and goes well with any of their equally delicious pastries and cakes.
La Tienda de los Unicornios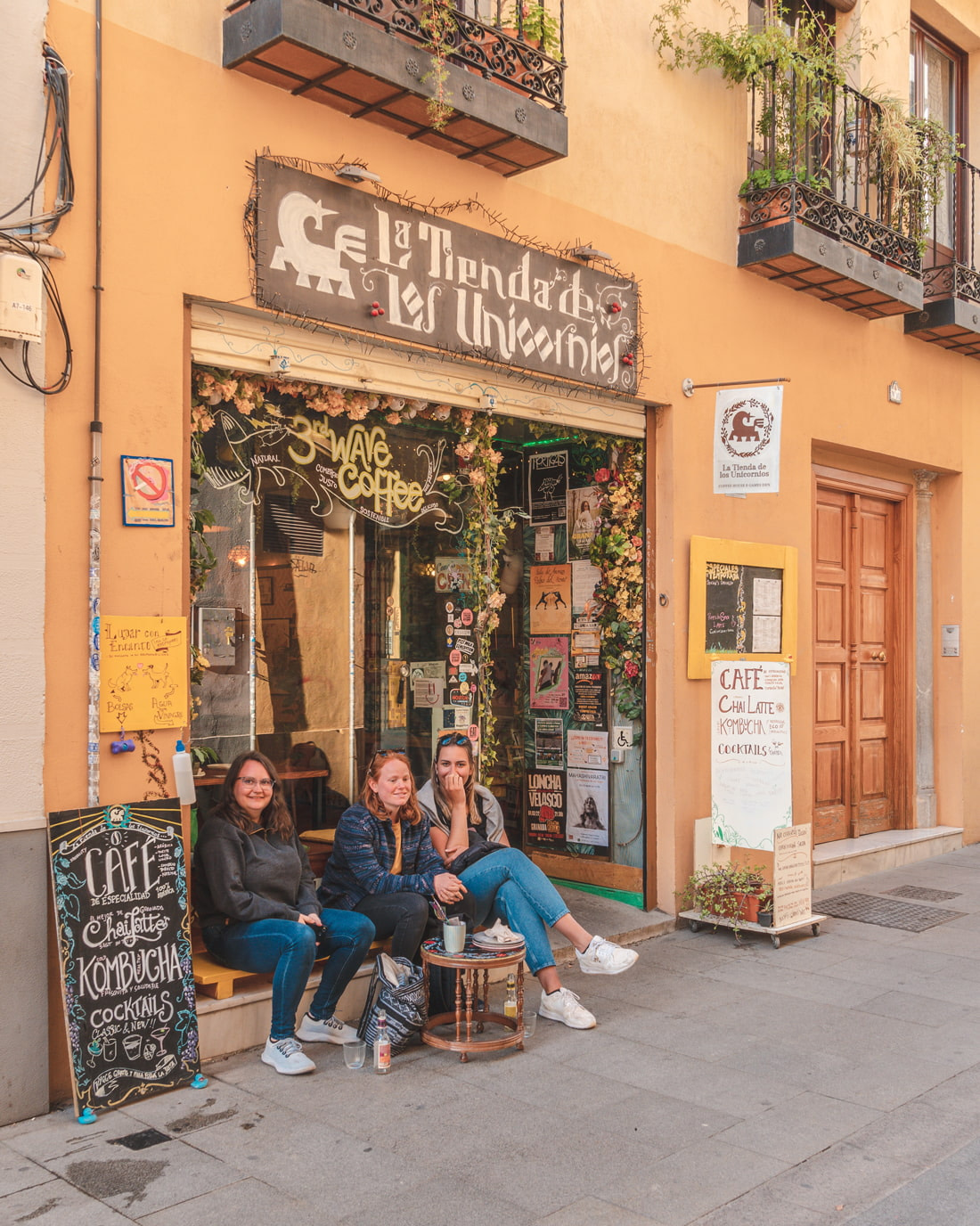 La Tienda de los Unicornios combines specialty coffee, vegan treats, and board games into one colorful, cozy café that stays open from lunch to dinner. The space has an artsy, bohemian vibe and is mostly filled with young, English-speaking patrons sipping matcha lattes while nibbling on tofu scramble and freshly baked cinnamon rolls.
Coffee comes from Malaga-based coffee roasters Cocora and is skilfully prepared using a custom-made Arabika espresso machine, as well as various brewing methods – from Moccamaster to Hario V60. Cocktails, smoothies, and a lengthy list of premium teas round off the offer and keep customers piling in at all hours.
Minuit Pan y Café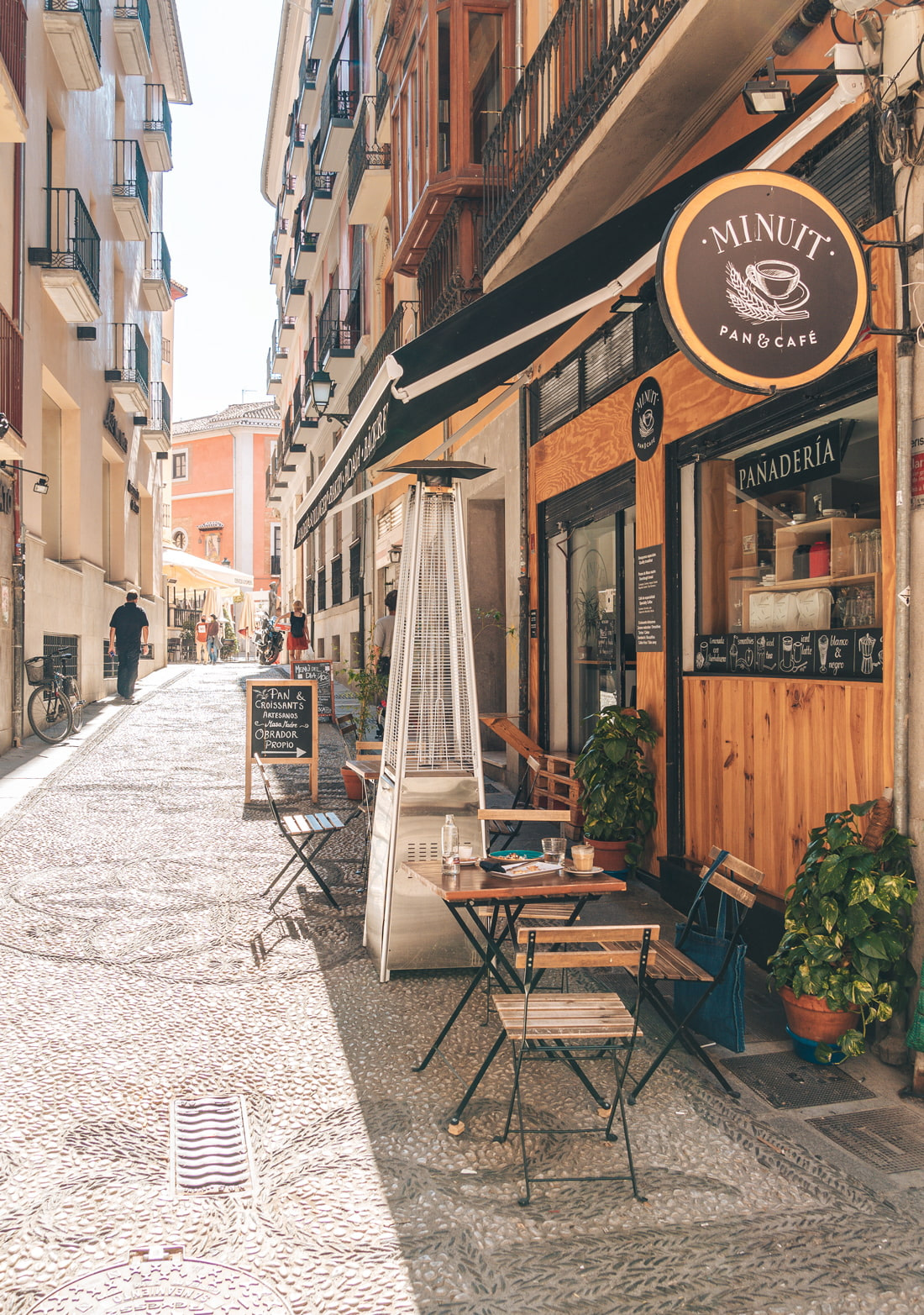 One of the most popular cafés in town, Minuit serves up specialty coffee from Ineffable Coffee Roasters alongside a great list of baked goods and delicious sandwiches, all made in-house daily. With a picturesque sidewalk terrace just off the elegant Reyes Catolicos street, it makes a perfect stop for breakfast before exploring the historical city. Go for the cortado and their famous cream-filled croissants; stay for the scrumptious carrot cake or the scrambled eggs sourdough toast.
Sur Coffee Corner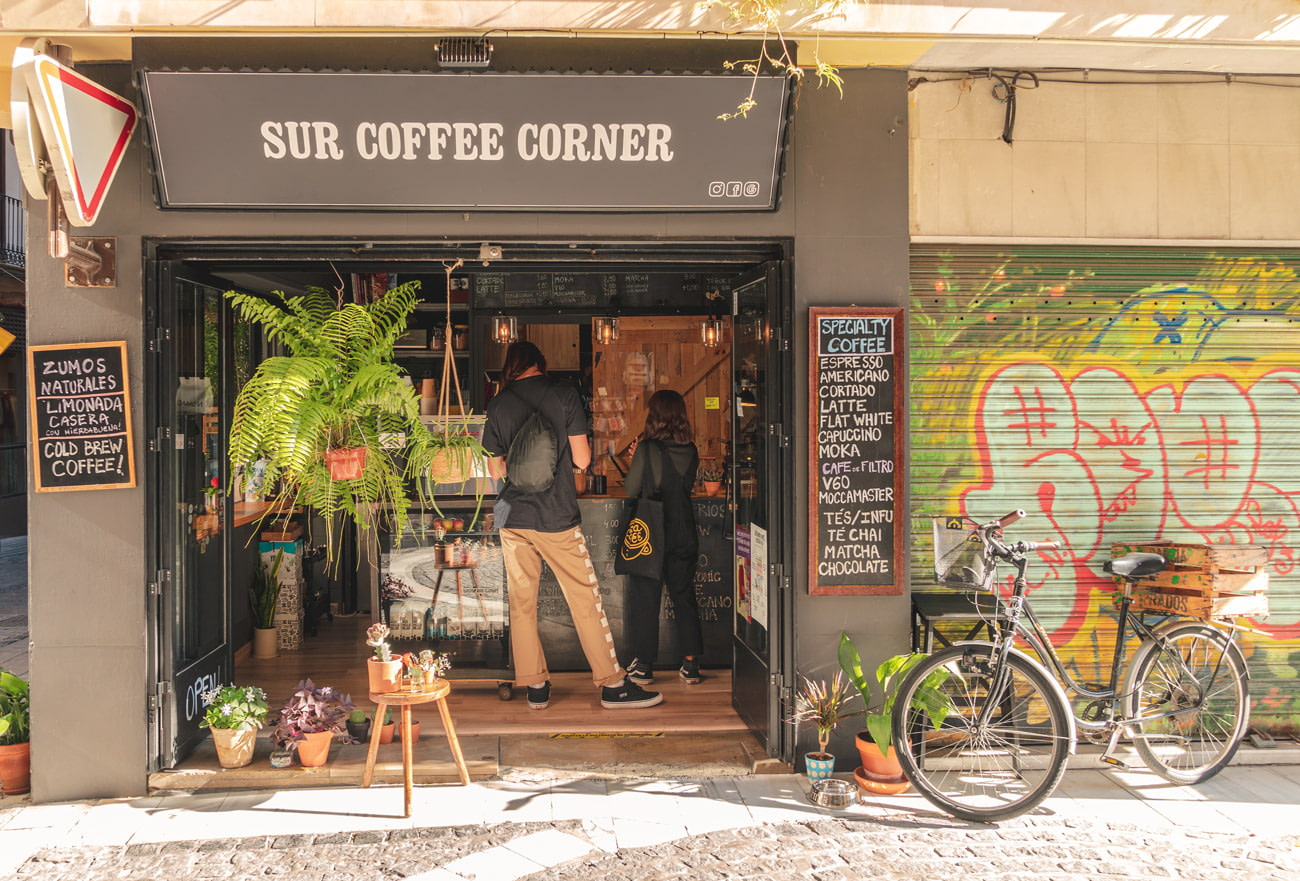 This pretty corner coffee shop in Plaza de la Romanilla offers a well-edited selection of sweet and savory brunch items alongside their finely crafted espresso drinks. Clad in blonde wood, chalkboard menus, and verdant plants, Sur Coffee Corner is a lovely spot to grab a cold brew or an affogato – made with beans from Barcelona-native Nomad – and enjoy it on a shaded bench in the nearby square on a hot summer day. Otherwise, you can't really go wrong with any of their meticulously brewed coffee drinks (think nutty lattes, velvety cappuccinos, and perfectly balanced V60).
Oteiza Coffee
On your way to Albaizyn, stop by this contemporary coffee shop on Carrera del Darro, at the foot of the Alhambra, for a fruity espresso to go. As well as their own micro-roastery, Oteiza boasts a charming Andalusian inner patio where visitors can sample their delicious roasts along with a homemade cake or sandwich under massive, centuries-old wooden beams. They also have unique, Insta-ready lattes like carbon, turmeric, spirulina, and beetroot.