Although not a traditional Spanish holiday, St. Valentine's Day in Spain is celebrated, like in most countries, with all kinds of sweet heart-shaped gifts, bouquets of flowers, cards, and romantic dinners at fancy restaurants.
Shop windows are decorated with hearts in all shades of red and pink; bars and cafés are getting creative with Valentine-themed offerings; and many events are organized throughout the country.
What's really interesting about St. Valentine's Day in Spain is that certain regions have their own versions of the holiday, usually celebrated with great fanfare and peculiar traditions.
Books and Roses in Catalonia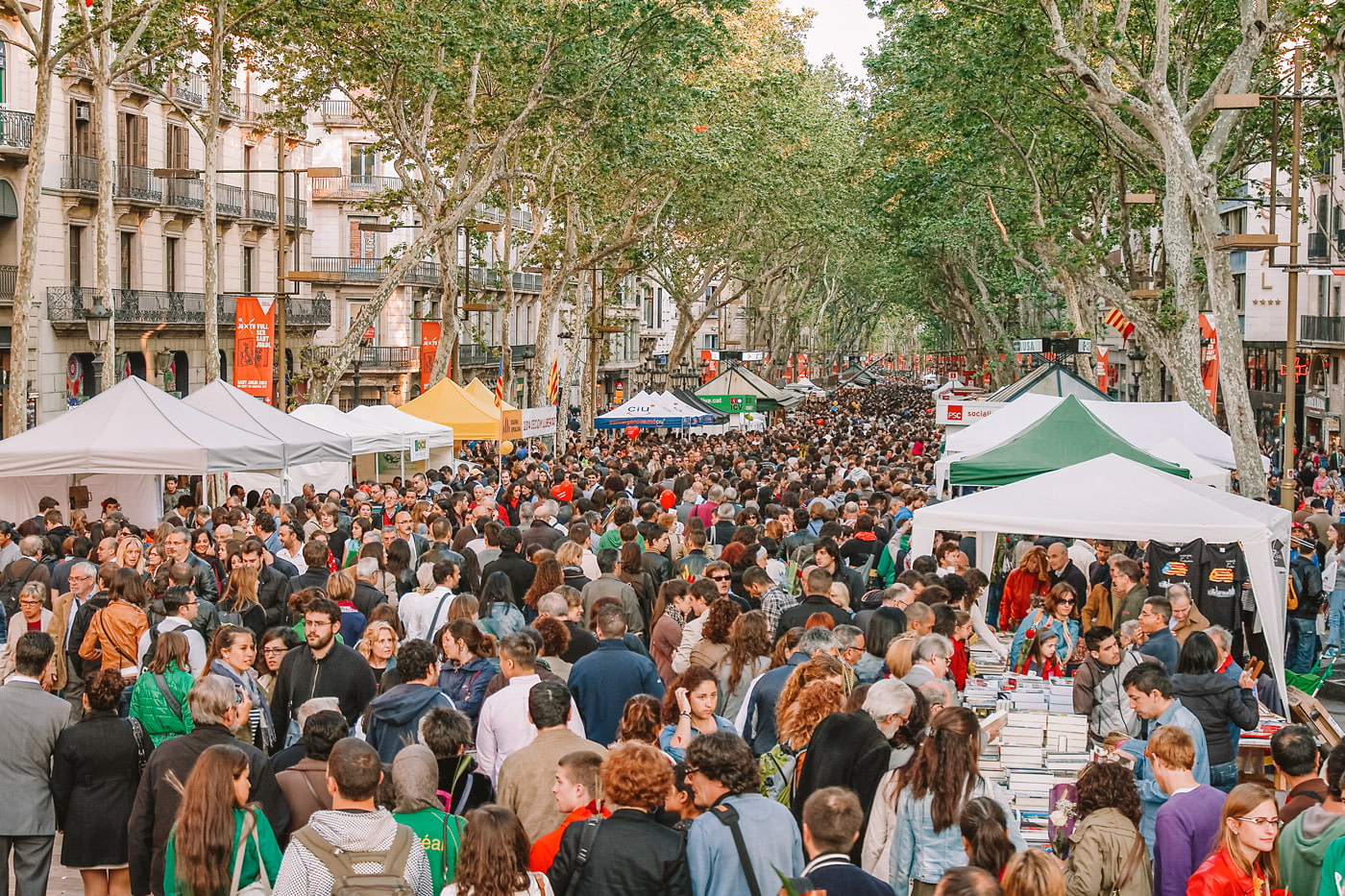 In Barcelona and the whole region of Catalonia, couples rejoice their love on April 23, when the nation celebrates St. George's Day or La Diada de Sant Jordi. This public holiday is also known as El Dia de la Rosa (The Day of the Rose) or El Dia del Llibre (The Day of the Book), and the main event is the exchange of gifts, usually roses and books, hence the Catalan saying "A rose for love and a book forever".
As expected, during this time of year, a myriad of stalls selling roses and books are set up all over the region; public squares are brought to life by all sorts of performers; and most of the bookstores and cafés organize readings.
This is also the day when Barcelona's Palau de la Generalitat opens its doors to the public.
Valencia's Day of Saint Dionysius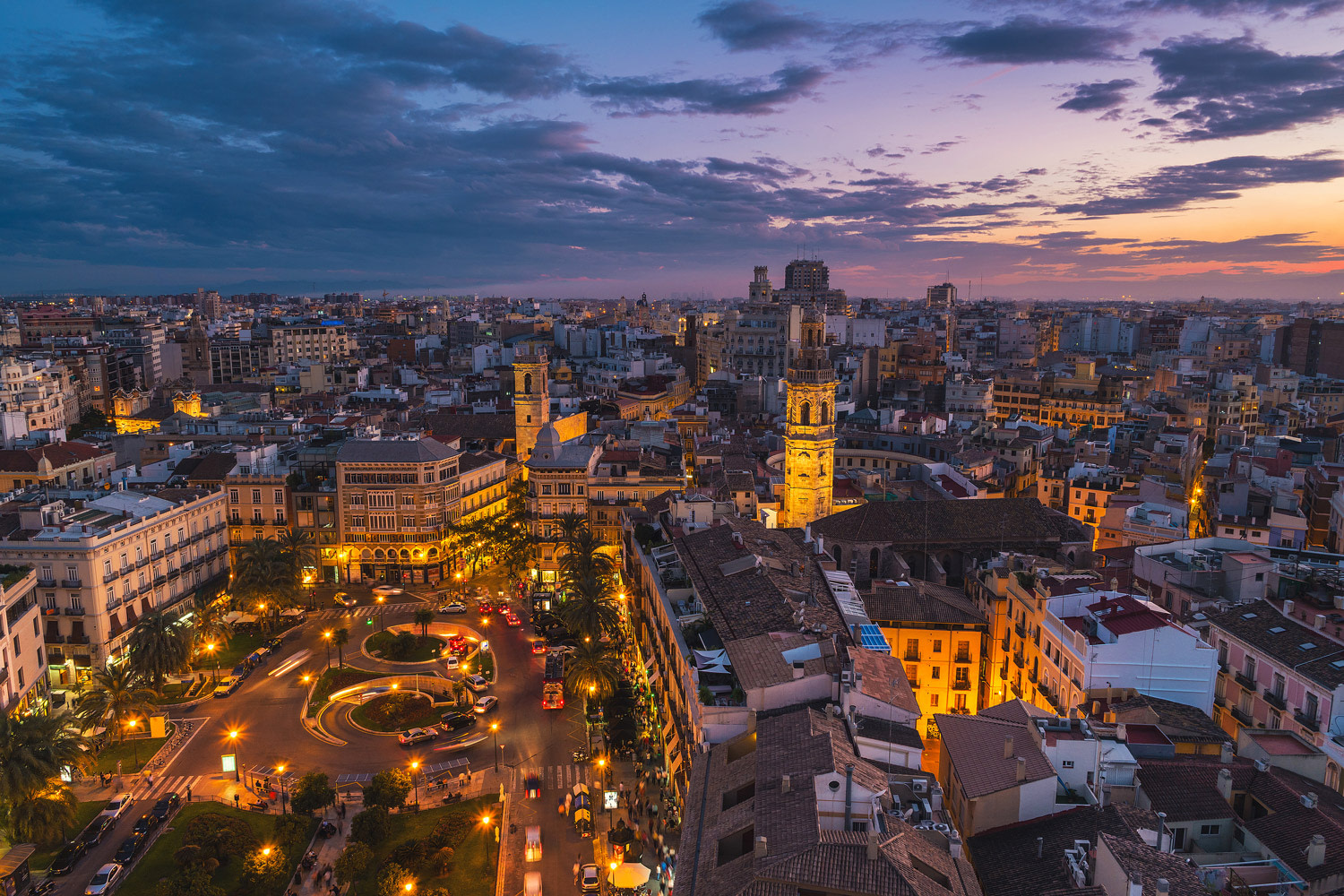 For people from Valencia, the most romantic day of the year is the 9th of October, when they celebrate both the Day of the Valencian Community as well as the Day of Saint Dionysius (Sant Dionís), locally known as the patron saint of lovers.
This is a public holiday marked by many festivities and colorful costume parades held in the main plaza of every town and village throughout the region.
A distinctive tradition on the Day of Saint Dionysius is the custom of offering ladies a Mocadora (Mocaorà) as a sign of love and appreciation. This traditional gift consists of a nice package of marzipan figurines handcrafted by local confectioners and then wrapped up in an elegant silk scarf.
The Origin of Valentine's Day in Spain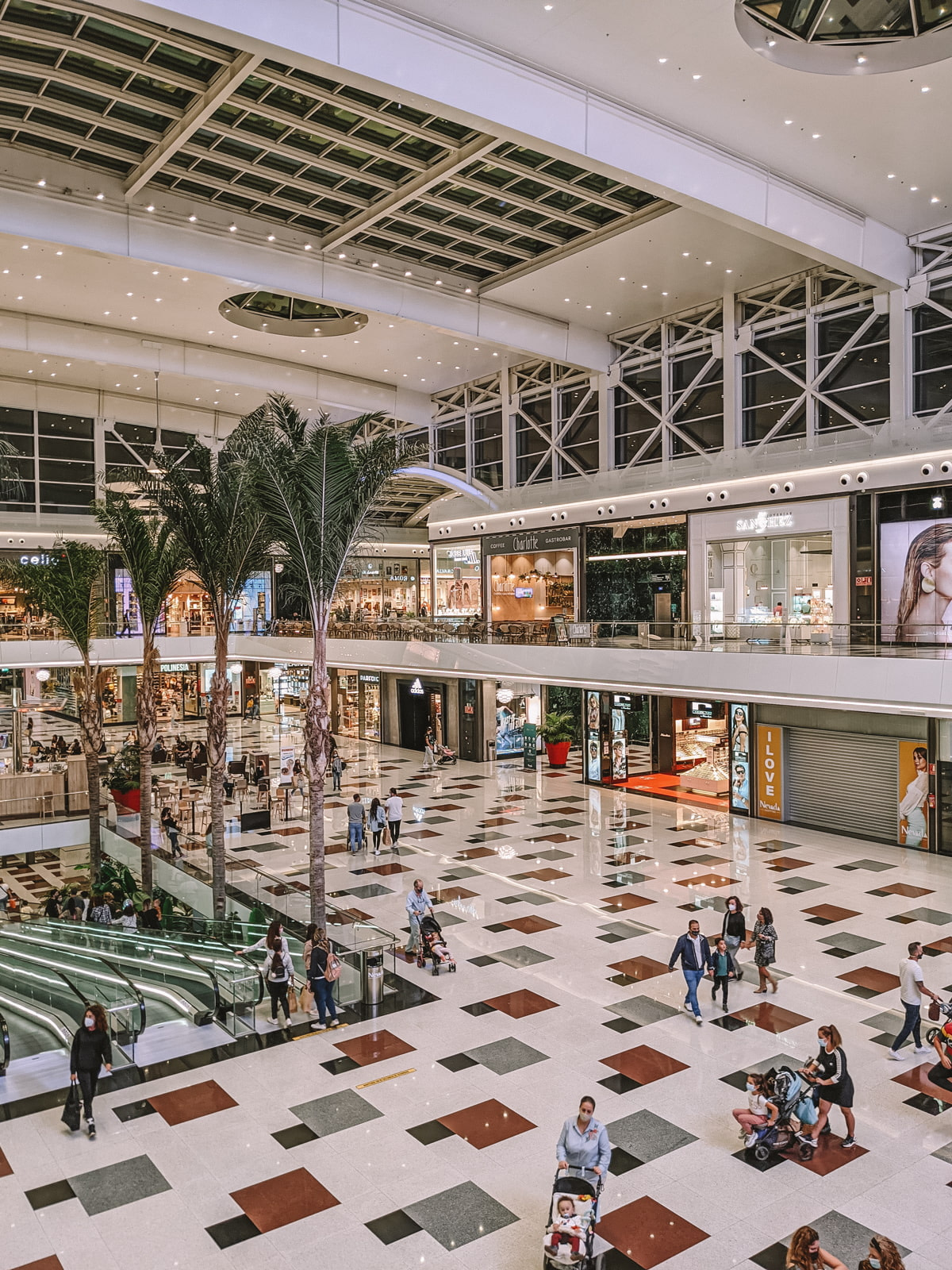 El Dia de San Valentin was first introduced in Spain in 1948 by José 'Pepín' Fernández, the founder of Galerías Preciados, who, as any clever businessman, saw this occasion as a great opportunity to boost sales in his (then) newly opened department store. The campaign's famous motto was "Practique la elegancia social del regalo" (Practice the social elegance of the gift), a phrase that has shaped the Spanish consumer's behavior ever since.
San Valentin Falls During Spain's Carnival Season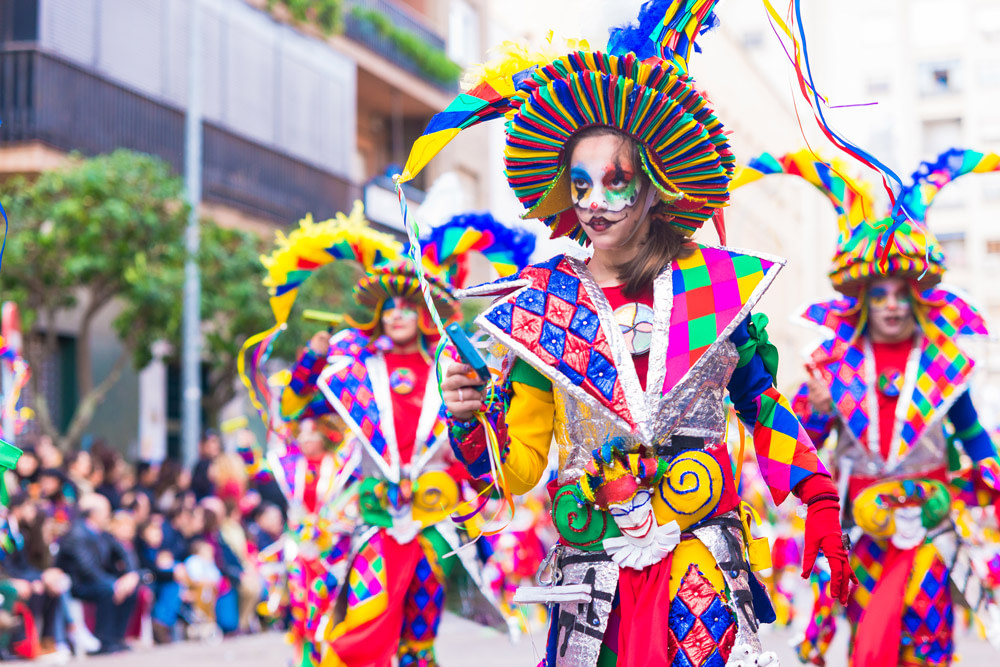 On February 14th, Spain's carnival season is in full swing, so why not make the most of it with a trip to the Canary Islands, Cádiz, or Sitges, where the country's most spectacular festivities take place. Expect colorful street parades, unique processions, fireworks, and lots of good times.
Día de El Corte Inglés
Convinced that this is a holiday invented to boost consumerism, Spanish often refer to Valentine's Day as the Día de El Corte Inglés (Day of Corte Inglés), their main department store.
Spanish Lovers are Among the World's Most Generous
Although, in theory, this commercial holiday has a bad reputation among Spanish people, that doesn't mean they don't celebrate it. On the contrary, according to Statista, Spain tops the list when it comes to the average amount of money spent on Valentine's Day gifts. In 2017, for example, the country ranked first in Europe with an average of €123.14 per person, while in 2018, it was the first in the world, surpassing the United States.
Valentine's Day or Not, Spain Is Overflowing with Romance
Día de los Enamorados is a great time to visit the Land of Cervantes, but the truth is, you don't need a reason to get caught up in the fire and romance of Spain.
Take in the beauty of historic Seville from a horse-drawn carriage, stroll around the majestic Alhambra at sunset, and get lost amid secret cobbled alleyways and tiny plazas in the country's charming lost-in-time villages.
From stellar dining to ancient baths, an abundance of romantic experiences await couples in colorful Barcelona, whereas Madrid is teeming with spectacular parks and gardens that inspire love.
Wild, deserted beaches invite horseback riding and long, relaxing walks along the Atlantic, and La Rioja – with its spectacular scenery, sprawling vineyards, and quaint bodegas – provides an idyllic backdrop for lovers in search of a peaceful retreat.