Wonderful sunny beaches, friendly locals, and one of the best climates in Europe make Tenerife a paradise for surfers.
Situated about 300 kilometers off the west coast of Africa, in the Atlantic Ocean, the largest and most diverse of Spain's Canary Islands enjoys a pleasant sub-tropical climate, promising warm waters, eternal sunshine, and average daily temperatures of over 20°C throughout the year.
Scattered along the island's rugged, beautiful coastlines are a variety of sand and reef breaks to suit all styles and levels of experience. Its two main surf areas couldn't be more different, or farther apart: the North is greener, quieter, and more rural, with pretty impressive waves from October to February, while the South is characterized by golden sandy beaches teeming with hotels, restaurants, and entertainment. Surfing here revolves around the bustling resorts of Playa de las Américas and Los Cristianos, and there are breaks for every type of surfer out there.
You can surf any time of the year in Tenerife, but the best season is during the winter months, when you'll find the most powerful swell, the best wind directions, and the biggest waves.
Here are our picks for Tenerife's best surf spots:
La Izquierda, Playa de las Américas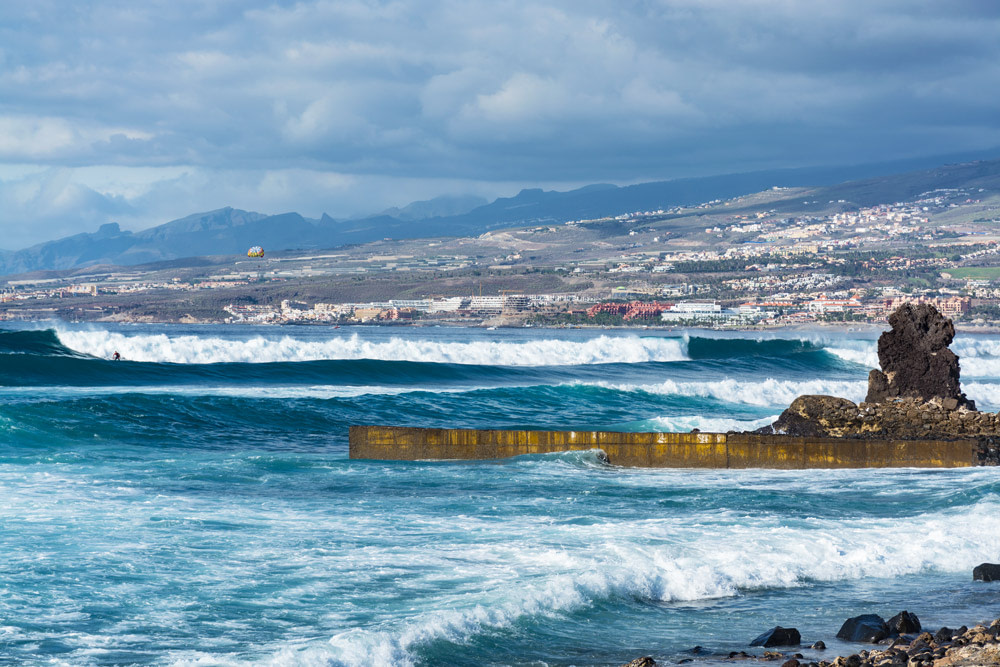 Nestled on the south coast of the island, right in the heart of Playa de las Américas, La Izquierda is the most famous surfing spot in Tenerife – a paradise for experts in search of an intense, fast-breaking ride.
Also known as the Spanish Left, it offers some of the best left-handed waves anywhere in Europe, which break over a coral and rock volcanic seabed, usually reaching over 4ft (sometimes over 10ft). Due to its versatility, the break works on all tides, with the best surfing conditions between October and March.
La Izquierda's urban setting in one of Tenerife's most popular tourist destinations means the area gets really crowded in high season, especially during weekends. Nevertheless, it has excellent facilities, from showers, parking, and gear rental to copious food & drink options.
If you're looking to add a bit of style and some extra activities to your surf trip, base yourself at CLC Paradise Tenerife, a wonderful resort perched in the hills above Playa de las Américas, offering superb facilities and elegant accommodation in beautifully appointed holiday apartments.
La Fitenia, Los Cristianos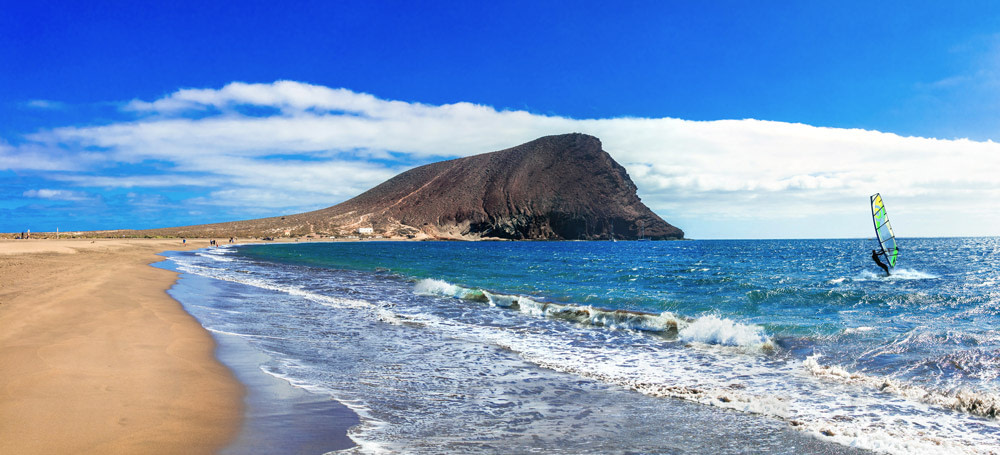 For those who want slightly gentler waves and lesser crowds, while being as close to the action as possible, La Fitenia is the place to be. Halfway between Los Cristianos and Playa de las Américas, not far from La Izquierda, this exposed reef break is especially suitable for intermediate right-handed surfers, but it also offers decent left waves.
La Fitenia is at its best during spring and summer, but the area provides consistent surf all year round.
Punta Blanca, Guía de Isora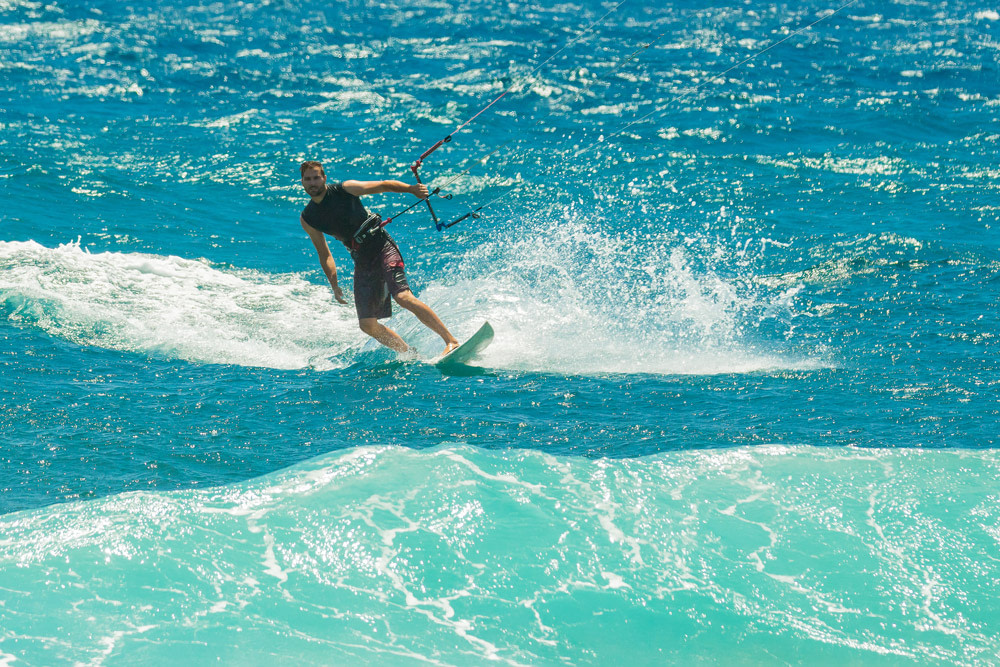 With its wild, pristine surroundings, great atmosphere, and unique microclimate, Punta Blanca is no doubt one of Tenerife's most beloved surfing destinations. Located on the island's west coast, between Alcala and Los Gigantes, this is primarily a bodyboarding spot, with short, foamy waves and powerful tubes.
The beach is a favorite among pros and intermediates, who love surfing here in winter (at low and medium tide). Temperatures almost never drop below 20°C, and the setting is quite spectacular, with beautiful mountain views accompanying your ride. Several surf competitions take place in the area throughout the year.
El Socorro, Los Realejos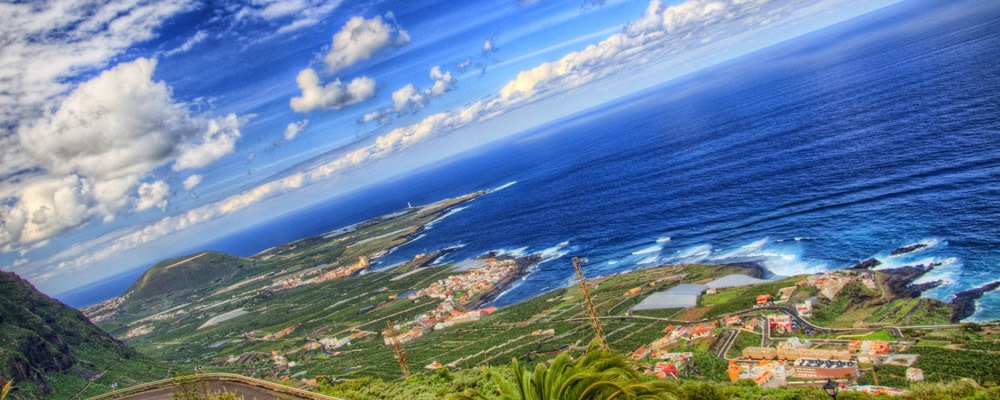 Tenerife's rugged northern scenery provides the perfect backdrop for surf sessions at El Socorro, an idyllic stretch of black volcanic sand washed by crystal clear waters in Los Realejos. Backed by dramatic rocky cliffs, the stunning Blue Flag beach offers excellent surfing conditions throughout the year.
The spot is very popular with swimmers and sunbathers during the summer months, but luckily, waves break far away from the shore, ensuring everyone is safe. With waves ranging from 2 to 8 feet, El Socorro attracts all levels of surfing skills.
Igueste de San Andrés, San Andrés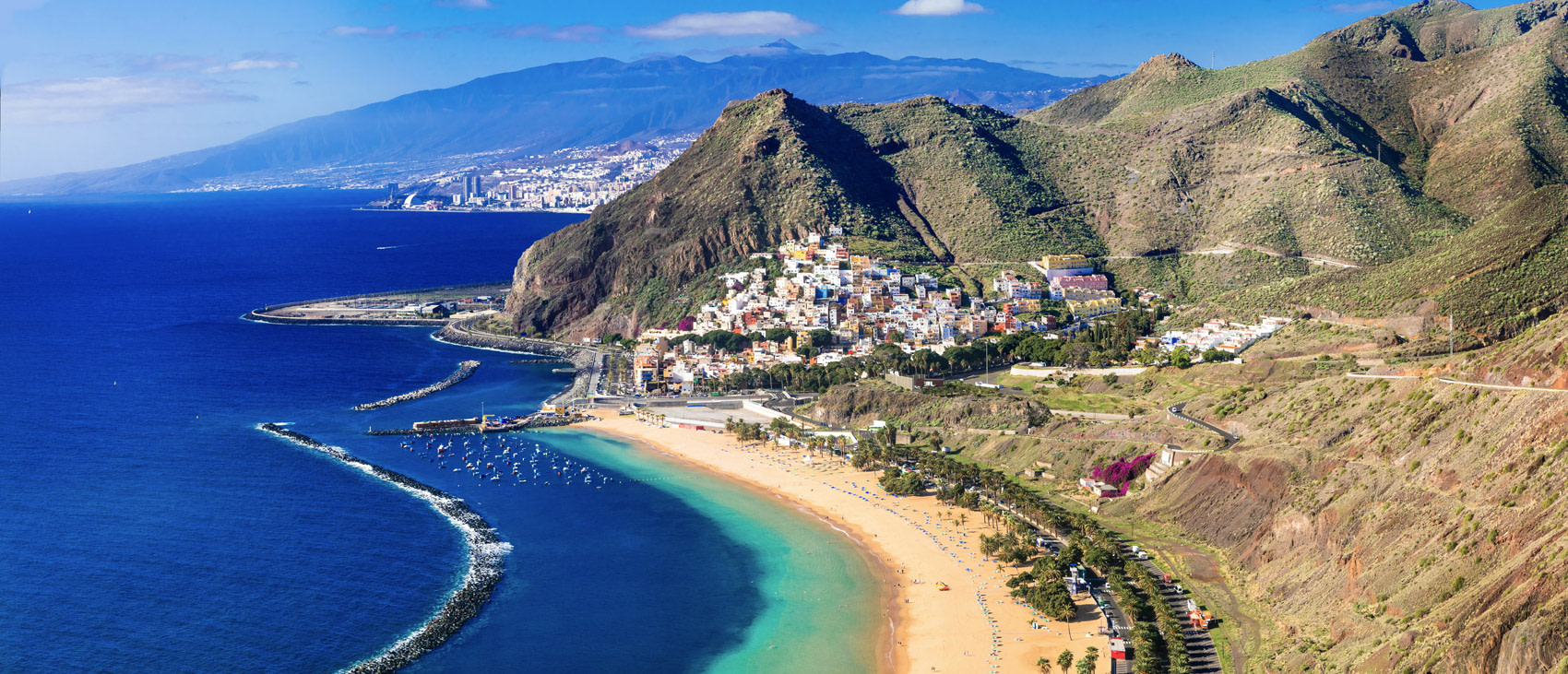 A delightfully secluded surf beach on the northeastern coast of the island, Igueste de San Andrés stands out for its perfect left-handed waves and individual sections, which allow surfers of all abilities to join in. The sheltered reef break has fairly consistent surf, with the best conditions from September to May (at high tide).
Situated outside the picturesque fishing village with the same name, Igueste de San Andrés is conveniently close to the lively capital city of Santa Cruz, and can be reached via the gorgeous beach of Las Teresitas.