Triana is a vibrant old quarter in Seville, situated on the left side of the Guadalquivir River and connected to the city by the iconic bridge of Isabel II, otherwise known as Puente de Triana.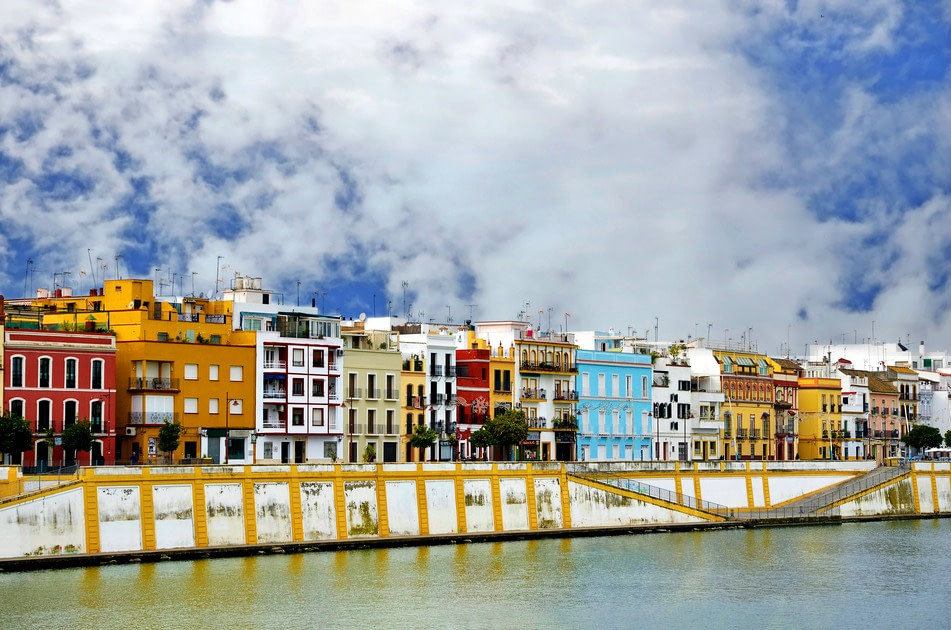 Formerly known as Seville's gypsy neighborhood, Triana has evolved into a lively idiosyncratic area packed with charming paved streets, ceramic shops, pretty churches, atmospheric tapas bars, and beautiful traditions.
Although Roman and Muslim influences can be observed all over Triana, this charming neighborhood has managed to shape and retain its own distinct character. Illustrious bullfighters and passionate Flamenco singers and dancers may not roam the streets like they used to, but the marks they have left behind are still alive in the area, and that's particularly what makes Triana one of the most colorful areas in Seville.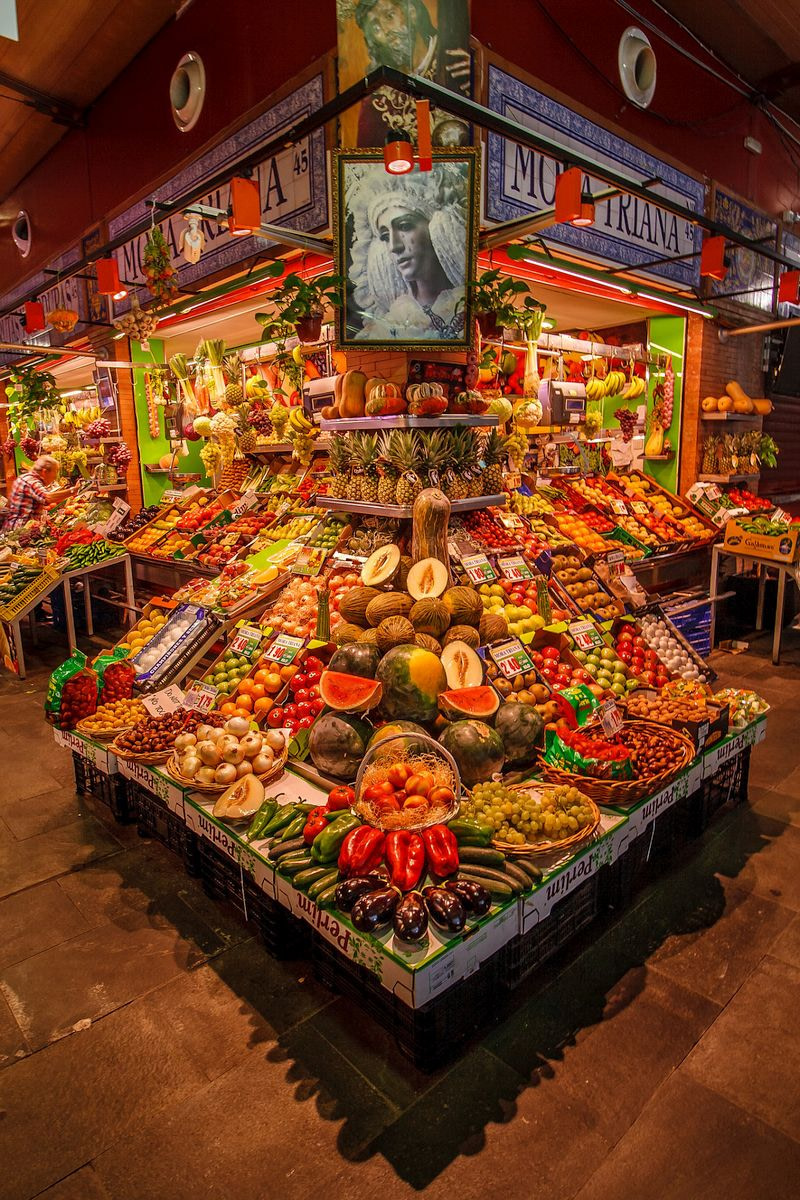 The neighborhood boasts an exciting array of attractions, but is especially famous for its vivid flamenco culture and its tile workshops and potteries, an industry that dates back to the Roman times.
Some of the most interesting sights in Triana include the beautiful Iglesia de Santa Ana, the historic Callejón de la Inquisición (Inquisition Alley), the recently modernized Mercado de Triana (Triana Market), the Museum of Tolerance nestled in the ruins of San Jorge Castle, and Ceramica Santa Ana (Santa Ana Pottery Factory).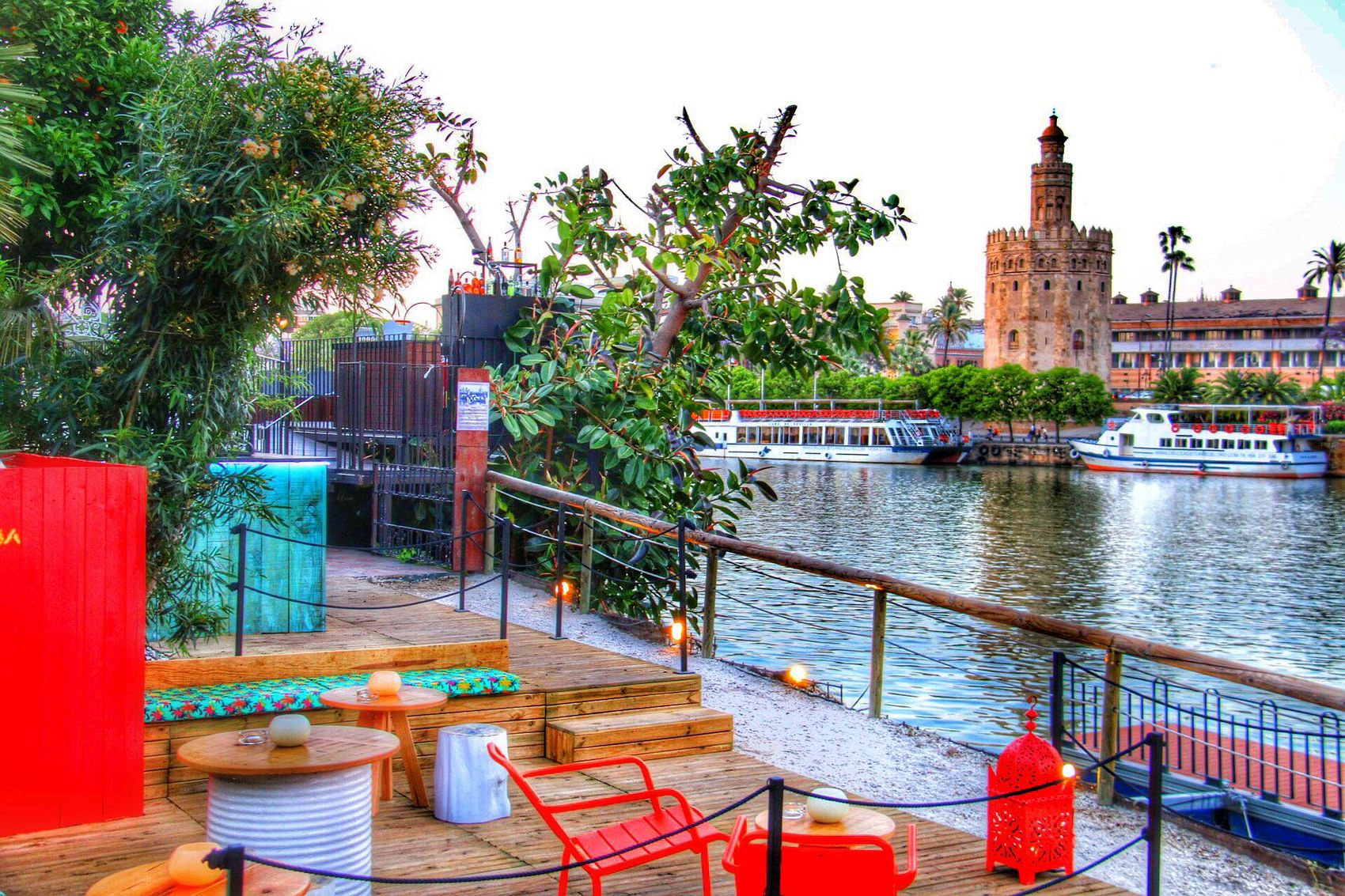 Another fascinating place in Triana is the animated Calle Betis. Lined with an excellent variety of restaurants, bars, and clubs, this vibrant street runs along the waterfront, offering spectacular views over Seville.
Triana neighborhood has a special flavor during the holidays. The traditional Holy Week, the flamboyant Feria de Abril (Seville Fair), or the local Vela de Santa Ana festival are celebrated with much fanfare on the streets of Triana.