Málaga may bring to mind images of sweeping palm-lined beaches, sunny skies, and locals sharing heaping platters of pescaito frito by the Mediterranean – but come Christmastime, the city dazzles with colorful lights, elaborate nativity scenes, and holiday markets overlooking the sea. Towering metal trees decked in twinkling lights illuminate the city's historic squares, thousands of poinsettias adorn the wrought-iron street lamps, and, around every corner, a street vendor roasts chestnuts over an open fire.
From holiday shopping to seasonal concerts, make the most of Christmas in Málaga with these festive experiences filled with holiday magic, unique culture, and Mediterranean sunshine.
Stroll Beneath the Lights on Calle Larios
You wouldn't expect it, but sunny Málaga is home to some of the most impressive Christmas lights in Europe, let alone Spain. And nowhere else is more festive than the marble-laid Calle Larios, where a row of 22 golden arches decorated with iridescent leaves and sparkling blue suns transforms the city's main shopping street into a spectacular scene. While here, keep an eye out for pretty holiday window displays and follow the smell of sugared almonds into Sabor a España, a gourmet shop specializing in caramelized nuts, candied fruits, turrón, and all sorts of traditional Spanish products.
Browse a Mercadillo de Navidad or Two
Every December, around 70 wooden stalls are set up on Paseo del Parque, just outside the historic center, as part of Málaga's biggest Christmas market. Filled with typical holiday decorations, handmade nativity figurines, woodcrafts, and leather goods, this artisan fair is a great place to get your holiday shopping done.
Alternatively, right across the street from the Mercadillo Navideño on Paseo del Parque, at Muelle Uno (the entrance to the port), you'll find another delightful Christmas fair sprinkled with festively decorated wooden huts and seasonal attractions. Festooned with strings of bulb lights and dusted in a layer of faux snow, the entire scene feels like it's straight out of a snow globe.
Unlike in most traditional Christmas markets, shoppers here can browse through sunny waterfront stands featuring Christmas gifts, flowers, clothes, and jewelry – all while taking in the salty sea air and scenic maritime views.
Attend a Flamenco Style Christmas Concert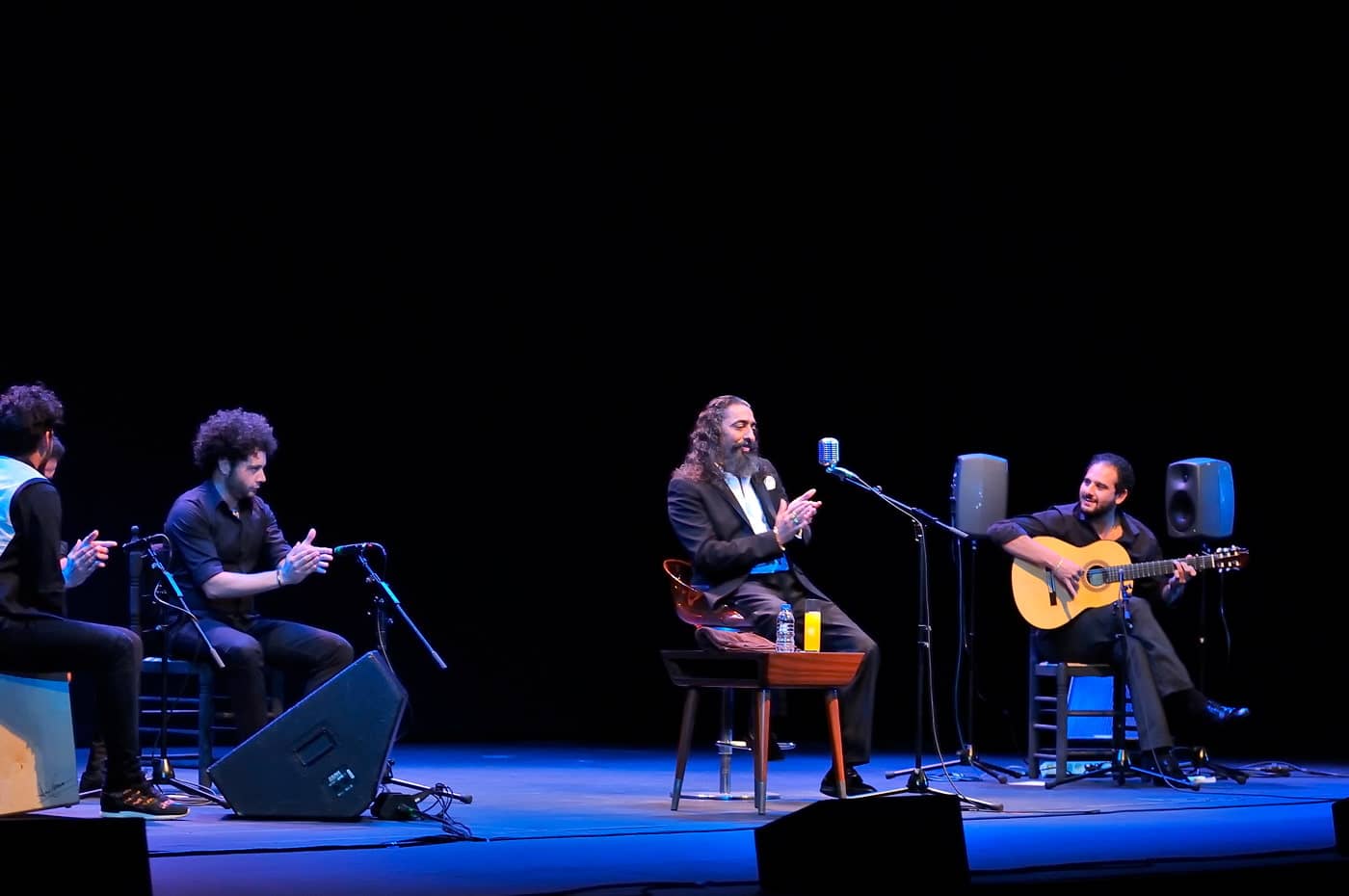 You haven't truly experienced Christmas in Málaga until you've attended a zambomba concert. Born in Jerez de la Frontera, this unique Andalusian Christmas tradition combines art, dance, and flamenco Christmas carols into a magical spectacle. Though various zambomba representations take place in venues across Málaga throughout December, the most popular is Alejandro Estrada's Zambomba Flamenca (held this year on Dec. 22-23 at Teatro Cervantes).
For a classy day out, dress up to the nines and head to Teatro del Soho, where Málaga Philharmonic Orchestra is set to perform one of the most popular Christmas pieces in the world, George Frideric Handel's Messiah.
Christmas Shopping at McArthur Designer Outlet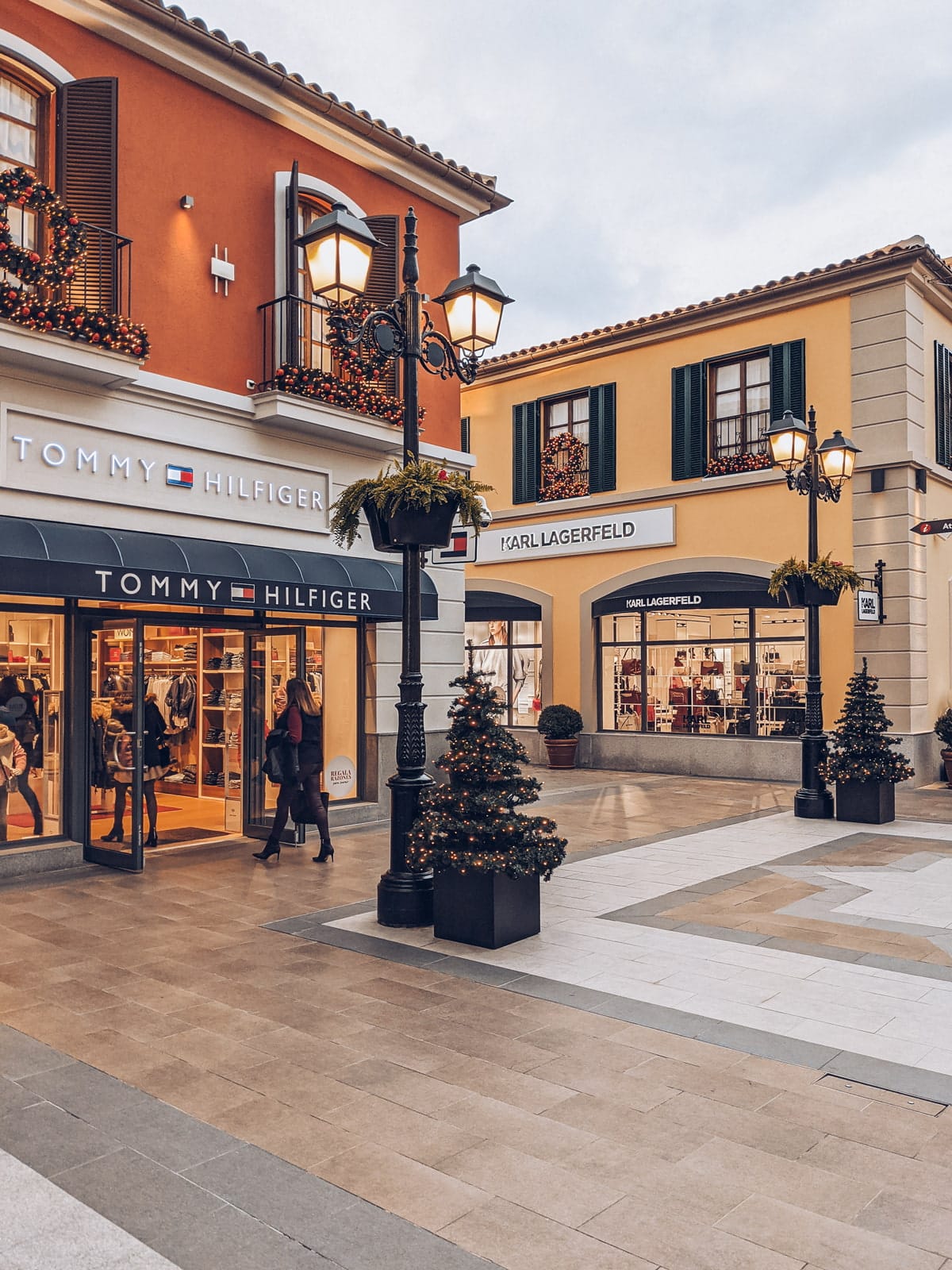 Not only will you find surreal discounts on top-notch designer goods at McArthurGlen Designer Outlet Málaga, but the place itself is beautiful. Inspired by a typical Mediterranean village, it is crisscrossed by pedestrian alleys lined with palm trees and wrought-iron street lamps. Chic, pastel-hued buildings with arched windows and terracotta roofs house upscale Spanish and international brands like Camper, Levi's, and Armani, while sunny plazas with water fountains and outdoor terraces provide a welcome resting spot for visitors.
During the holidays, the open-air village is elegantly decorated with twinkling Christmas trees, massive nutcrackers, and a profusion of festive garlands & wreaths, making for a delightful Christmas shopping experience. Whether you're looking to stock up on holiday gifts or want to pick up a cozy sweater for yourself, you will definitely enjoy strolling through this Christmassy wonderland.
Take in the City's Nativity Scenes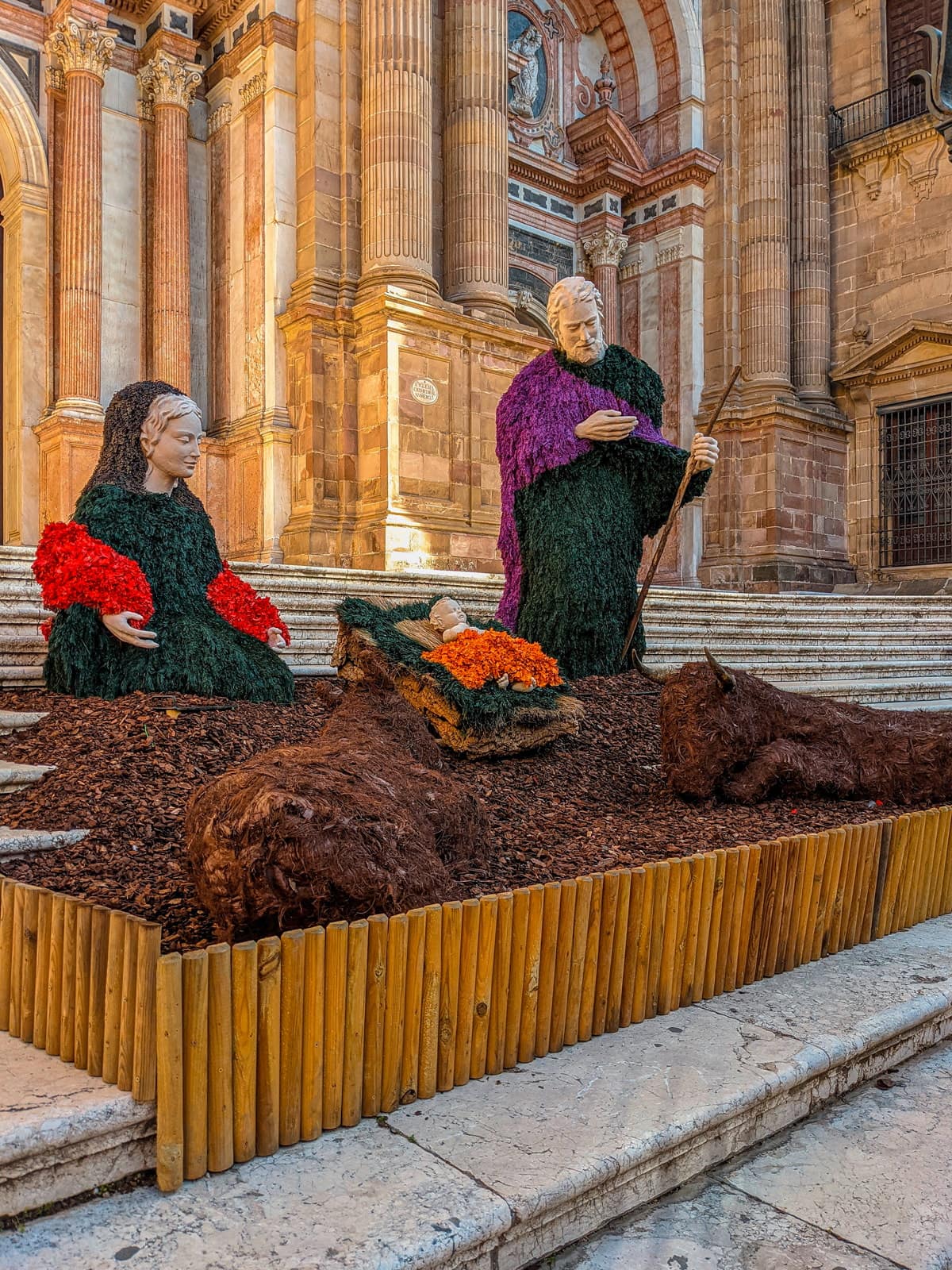 Each year, Málaga's institutions and public squares get into the holiday spirit with elaborate belenes depicting scenes and events surrounding the birth of Jesus. There are over 60 nativity scenes scattered throughout the city, from museums to churches to religious fraternities.
If you only have time to visit one, let it be El Belén de la Diputación de Málaga, a monumental installation of over 220 sqm, which reinvents itself each year. The 202` edition consists of more than 1,200 handcrafted clay figures representing 19 biblical scenes, enhanced by special effects, music, and water features. Scattered around are some of the province's most emblematic monuments, from the Caves of Nerja to Caminito del Rey.
Other nativity scenes worth exploring in Málaga include the famous Belén Municipal at the City Hall which has a maritime flavor in 2021, the Carmen Thyssen Museum's traditional Neapolitan nativity scene, and the one inside the Cathedral of Málaga.