Claiming to be the largest wooden structure in the world, Metropol Parasol is a waffle-like pinnacle construction designed by German architect Jürgen Mayer-Hermann and a popular tourist attraction in Seville.
Part of the redevelopment of Plaza de la Encarnacion, the stunning artwork completed in 2011 has quickly become one of the city's symbols, creating a striking contrast with Seville's charming medieval center.
Inspired by the vaults found in the Cathedral of Seville, Metropol Parasol consists of six linked parasols shaped in the form of some huge mushrooms meant to offer shade in Spain's sunniest city.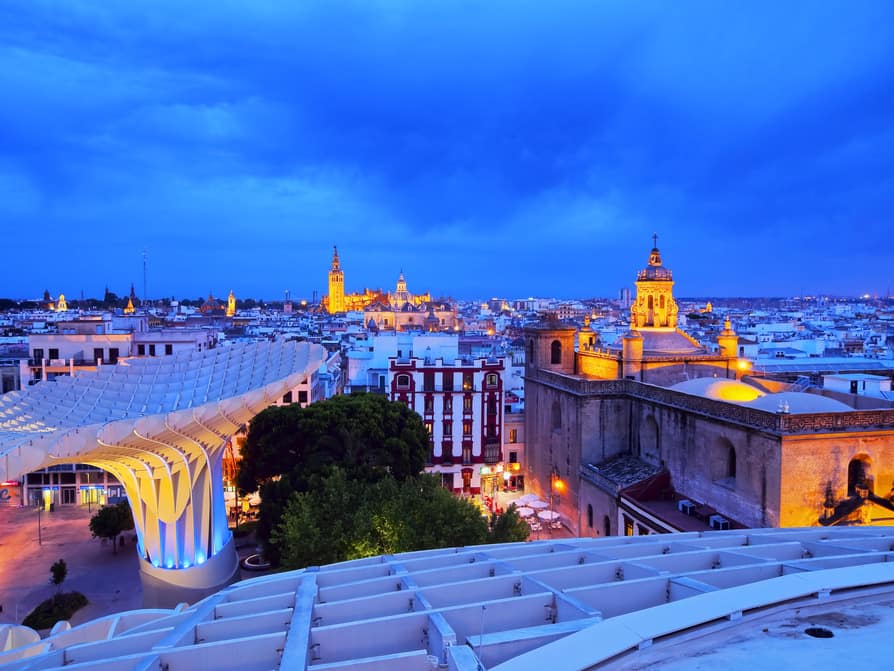 The structure features four levels. At level 0 (underground) stands the Antiquarium, where visitors have the chance to admire a nice collection of Roman and Moorish remains found on site.
The street level coincides with Seville's old Central Market, where many restaurants and food stalls selling local goods are located, while the other two are designed as panoramic terraces, offering various concert venues, pedestrian zones, tapas bars, and jaw-dropping views over the beautiful Andalusian capital.
Both admired and criticized by the locals of Seville, Metropol Parasol is bold, innovative, and unique, and it definitely turns heads.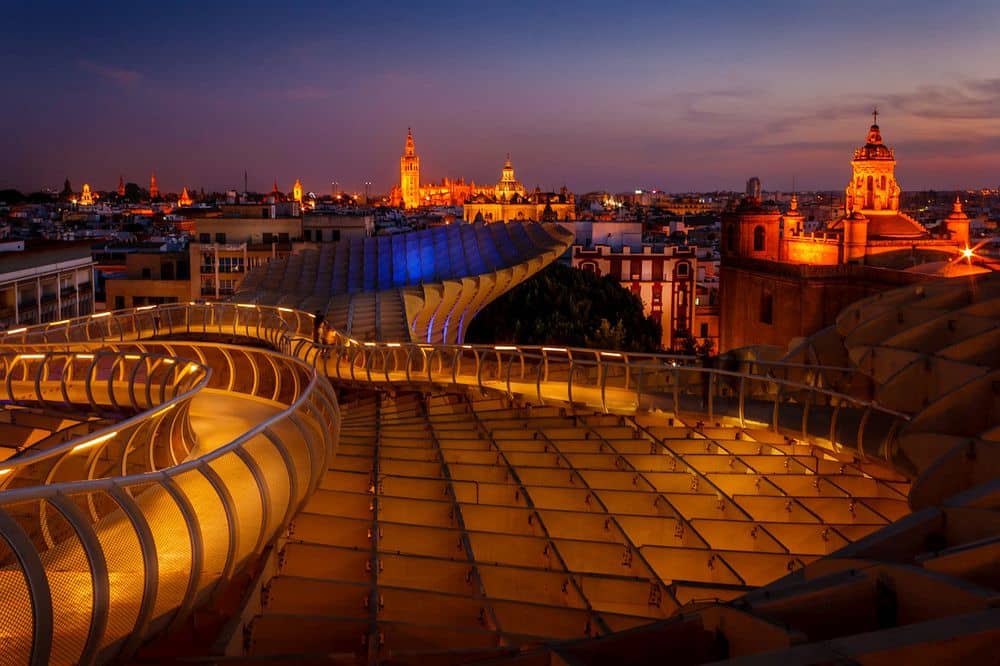 And although some will always see it as a controversial project, this mammoth wooden structure remains an architectural gem and a dynamic cultural and commercial development in the heart of one of Europe's most captivating cultural destinations.